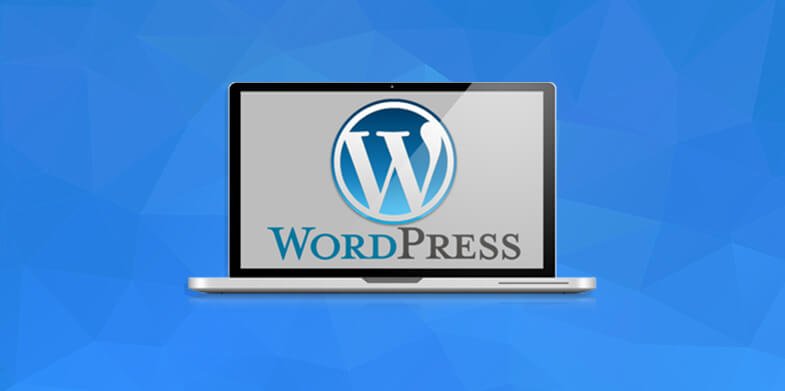 Content: –
1. Introduction
2. WordPress Set-Up
3. Latest features
4. Latest plugins
5. Latest Theme
6. Conclusion
WordPress is a content management system that is used for blogging, and eCommerce websites. It is an awesome platform that can be used to create any kind of website that someone would want. However, it can only be used for small to medium sized companies.
Amazingly, WordPress alone powers 27% of all websites on the internet. This is mainly attributed to its many plugins, themes and extensions.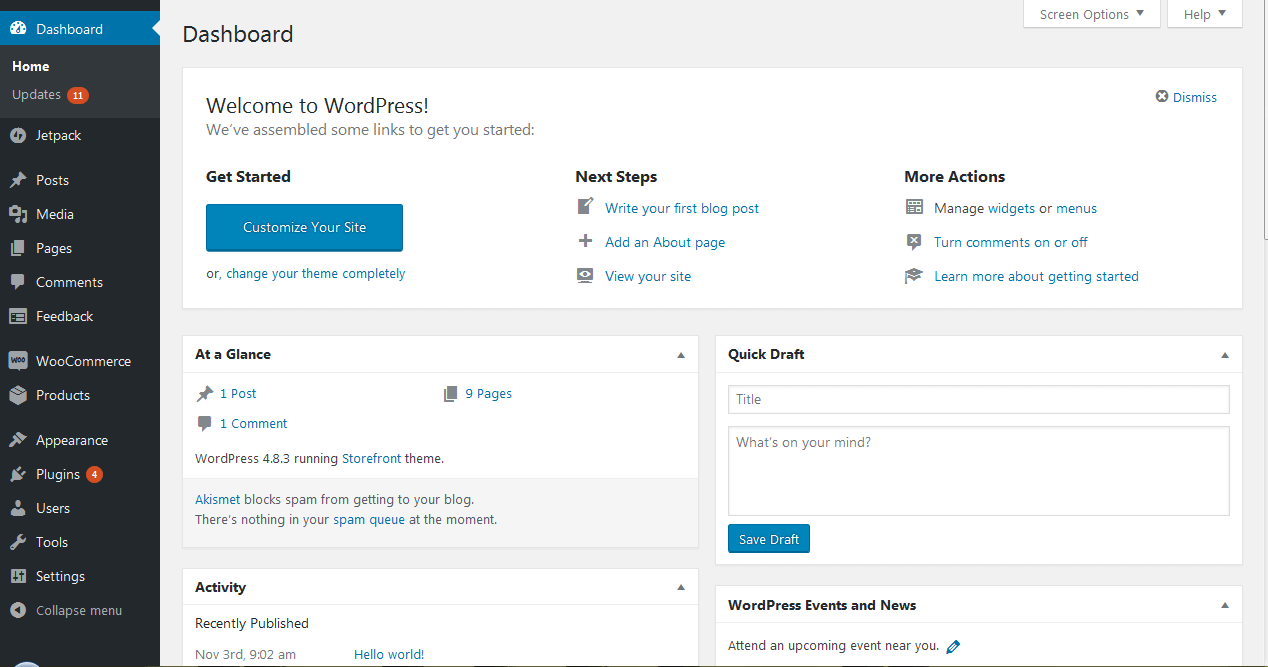 WordPress Set-up

One of the major advantages of WordPress is that it is easy to install and set up within some few minutes.
If you want to work offline first before going online; you simply have to download the latest version from the WordPress official website. Then create a database using xampp or wamp, then interlink the database to the website and follow the instructions. After the set-up is complete, you will then login with your username and password to access the dashboard.
If you already have a domain and hosting space; you simply access the Cpanel and go to softaculous. Here, you will find many CMS platform and other platforms that can help you to create incredible application, online stores, booking sites and so on. However, for this you will just choose WordPress and set it up. The system automatically creates a database for your WordPress site. After login in with the chosen username and password, you are good to go.
Latest features in WordPress

Wordpress developers keep on updating it frequently which is a good thing. With all the updates, all loopholes are filled, errors are fixed and new features are added.
Widgets
1) Media
WordPress now has new default widgets. Many WordPress users are now happy as they won't have to add media on the sidebars using plugins or writing a code. They simply need to configure the widgets and that's it. For example, in the case of an image; this is done by simply dragging and dropping an image widget to the sidebar. This is after clicking the add image button on the widget settings, which will show the media uploader option.
It is a two-way thing; you can either decide to upload or choose from already uploaded media. After the uploading is complete, you simply add to the widget and save.
This also applies to uploading of videos. However, in order to reduce load time of the videos and website, it is recommended that one gets a video hosting provider that will help reduce the weight of the video on the website.
Just like the image widget set-up, you can do the same for videos and audio. However, for a video you don't upload, but instead you insert the video's URL and then click on add to widget option and save. For the audio, you can easily upload it in your specified format.
2) Visual Editor
The text widget in the past couldn't do much, but the new one comes with a visual editor. It contains the necessary buttons needed for editing the text. For example bold, links, italics and so on.
There are also some adjustments pertaining link editing. You can easily move the cursor away from the link and do something else.
3) News and Events Dashboard Widget
This widget appears on the dashboard screen in the admin area, and shows all the latest news and events in WordPress. In addition, it also shows what's happening at your location.
4) Cloud Widget
The updated WordPress now doesn't use the title tag in the cloud widget as it used in the past. Instead of showing the title tag, it shows a label attribute.
5) WordPress for Google docs and PDF viewer
Through WordPress site's back-end, you can easily use this extension to integrate everything you do in content creation on Google's cloud platform to your site with ease. Anything that you create in Google docs can easily be exported to your WordPress site and not lose any formatting. You won't have to copy-paste anything.
In addition, you can now preview PDFs in your media library.
6) Menu Building
The new versions of WordPress now allow building menu items and makes site navigation easier than before. You can easily add pages directly within the menu editor without having content on the pages. Thus, you will create a layout and structure before the actual writing.
Plugins
1) Woo commerce plugin
WordPress can also be used to create online stores using Woo commerce plugin. You simply need to install the plugin and set it up the right way. You then update the kind of products that you want to sell, followed by your preferred payment options, and then choose if you want to offer free shipping or charge a fee.
It allows creating categories and place specific products in each of them. It also comes with its own template with a shop-front. It is easy to customize and your shop will be up and running in a short while. It has incredible integration tools and layouts.
2) Social Share Buttons
WordPress is known for its ease in sharing content from the site using links on the social media sites. The new updated WordPress has new features that enhance the sharing option by a great percentage. There are also a number of share button templates that one can choose from.
3) Testimonial Widget
It is important to have a testimony section on your website. It is essential as it increases your users and visitors trust that they have in your business. By just using short codes or theme functions you can randomly slide or list the media and text easily. It also has other included features in it.
4) Regenerate Thumbnails
It is open-source and allows one to regenerate thumbnails of image attachments. In case you had changed an image size and would want in in the original size, this will definitely come in handy. Amazingly, it has over 1 million installations assuring you of its popularity. It has been tested and retested and has always brought good results.
5) Yoast SEO
Yoast SEO is among the best Search Engine Optimization software known in WordPress. Up to now there have been 5million installations since the day it was created. If you are a newbie to WordPress, you should definitely try out this plugin that will ensure your article, webpages, store ranks high on search engines. It helps writers to choose the best focus keyword and use it in the right way.
Each time it gets updated to be better and more fruitful. It is a great choice for any website.
6) Wordfence Security
Wordfence security is another popular plugin with over 2million+ installations. It helps in protection of your website and ensures that the site never gets hacked. Fortunately, even with this awesome capability it is 100% free. It easily detects any threats and blocks the common security threats. It blocks, scans and monitors to ensure the safety of the site.
Latest Theme

WordPress has now enhanced the capability of having a video as the header. It can even be a still image, awesome, right? You just have to upload your video in an MP4 format and write the URL link there for configuration.
Apps compatibility

WordPress has recently released an app that is geared for iPads and not only smartphones. In addition, one can easily manage multiple WordPress sites at one time.
Conclusion: –
WordPress is a popular Content Management system that keeps on updating every now and then. If you want to always be updated, make sure to visit their site to get the latest news and know what is trending. Be up to date with the latest technology and trends that will help keep your site at the top. If you want to build a WordPress site, do not hesitate to get help from their support community who will direct you on what to do.