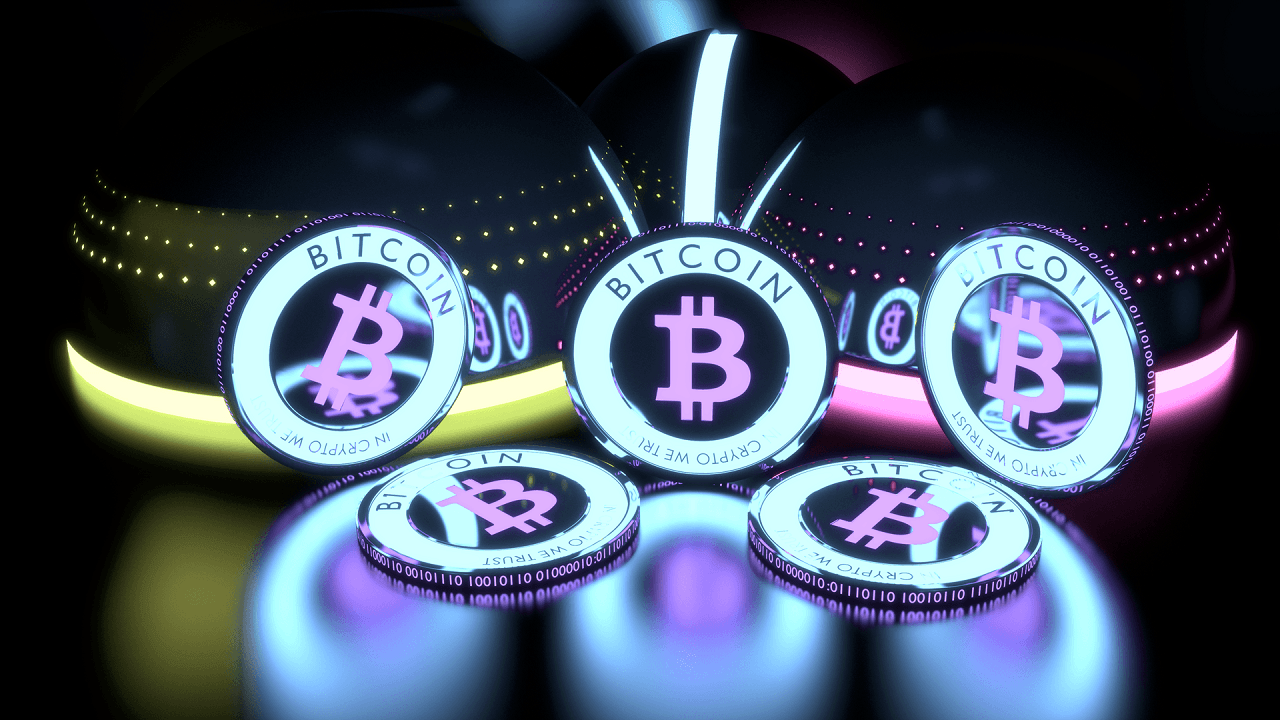 You should seriously consider your options when it comes to opening up a new Bitcoin wallet, well – at least a web based one. Those who where customers of MtGox exchange service and had a wallet there, suffered a great loss earilier this year – putting the pressure on all other businesses who offer Bitcoin wallet services.
I'm not going to go into detail about the MtGox fiasco, but a good starting point would be this website that was built specifically for the purpose of protesting and unmasking the real reasons behind the loss of hundreds of thousands of coins, and millions of potential dollars.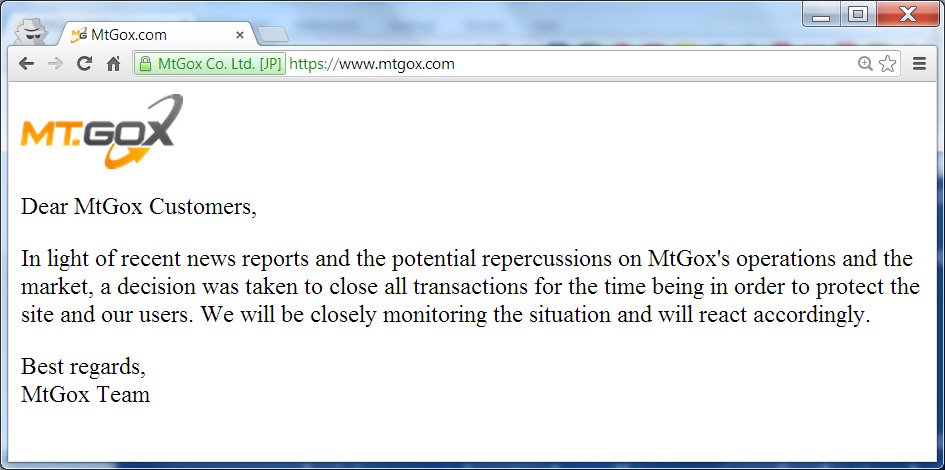 It will also help you better understand what these companies are up against, and what the structure of a wallet website is, perhaps you'll learn how to find a better solution by learning from their mistakes. Whatever the case, I've dealt with a few Bitcoin wallets before, but there are also those that have struck home for many of the community members.
On the bright side, if you're a store owner or a seller of any kinds of goods, now might be a good time to open up for Bitcoin, as many stores are already doing so. One of the biggest successes have been, of course, the Overstock story – and how they managed to capitalize with Bitcoin, while in more recent news – Dell has also decided on accepting coins for their – US only, for now – eCommerce sales. Amazing!
Which are the most used Bitcoin wallet services? I hope to answer this question with the following five companies that have been hand curated, based on their online popularity and reputation. Keep in mind, not everyone is perfect – though practice does help to steer towards perfection. Some of these companies have made mistakes in the past, but they've learned from them to come out stronger as ever.
Coinbase makes it easy for the average person and business to use the digital currency Bitcoin. Coinbase lets any consumer to create a Bitcoin wallet and start buying/selling Bitcoin instantly by connecting their bank account. In addition, Coinbase provides a series of merchant tools that support some of the most highly trafficked sites on the internet.
They've got a pretty good track record as the leading wallet company in the world, they're active supporters of the whole cryptocurrency boom, and are home to millions upon millions of Bitcoin users. They've got an extensive application directory (some of the wallets in this post are actually built on top of Coinbase), and if you're looking to do serious business with them – the first million dollars can be exchanged totally for free, with a mere 1% fee afterwards.
Luckily, they provide the cliche vault service – which will add strengthened security and safety to those large amounts of Bitcoins that you're holding on to.
I'm adding this to the list because of the incredible simplicity, and also the really nice look of it. At the end of the day, user experience makes up for a lot of usage for such apps, or any app for that matter. Hive also supports Litecoin, another cryptocurrency that's quite popular among its fans.
The great thing about Hive is that it doesn't store any of your tokens on its servers, and all you need to do to access your wallet is to remember your passphrase, which should be engraved somewhere on a wall or something – so you never forget it. We've heard horror stories of people losing thousands of coins because of stupidity.
Hive comes as a web app, and also as a mobile app that's accessible on all modern smartphones and tablets.
I like that badge in their logo, it clearly indicates that these guys care about security, and so it makes them a perfect candidate for our list. Security is really important for this market, and I'm sure we're going to see many attempts to break down some of the largest wallet companies in the coming years.

The company operates a security-as-a-service platform that powers the industry's most secure, online Bitcoin wallet and enterprise solutions for corporate treasury and key management. It has been recognizned by many popular online companies, such as PayPal; Tesla and even Red Hat. I see bright future ahead of these guys!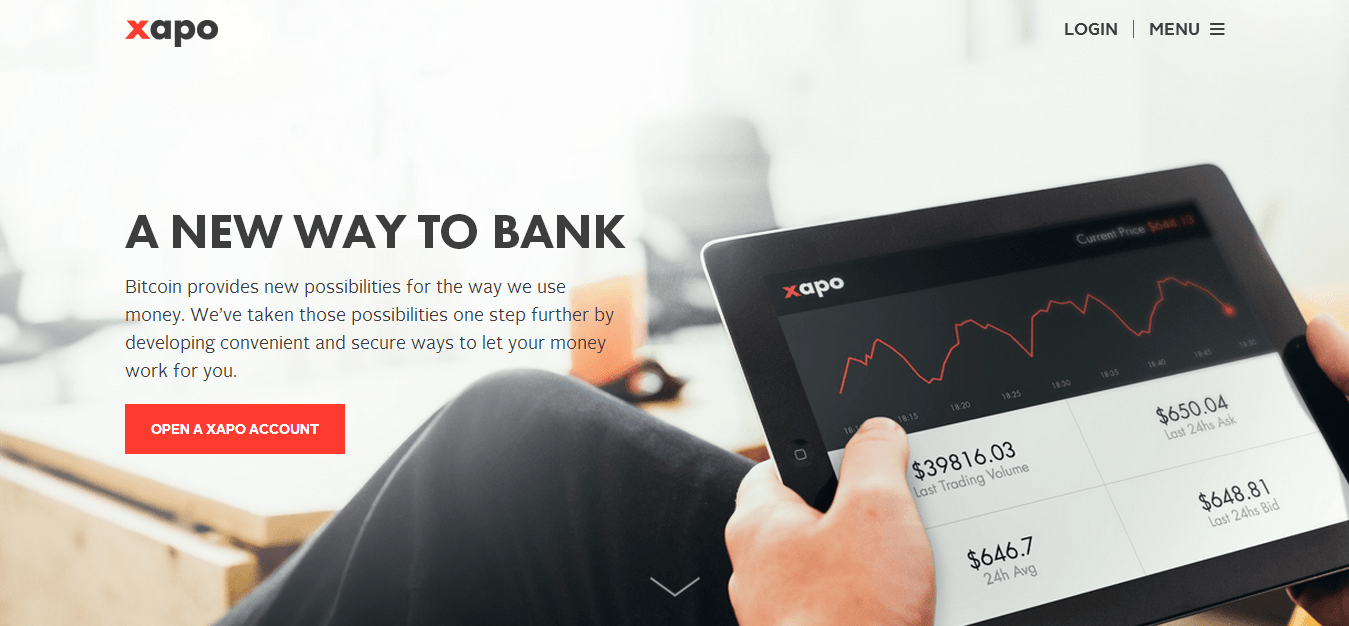 Xapo is a strong believer in the fact that the future of Bitcoin will be based on the relationships between people themselves, because the market is never focused on one single price – you can never count on taking someones word or promises for granted. The future of Bitcoin in Xapo's eyes is in trust and security of the industry.
XAPO COMBINES THE CONVENIENCE OF AN EVERYDAY BITCOIN WALLET WITH THE SECURITY OF A DEEP COLD STORAGE VAULT.
They've got a dedicated team of experts working in both areas, building a new way of experience Bitcoin – not necessarly a bad one – and as well as to bring it to those people who've yet to learn more about digital currencies. Their flagship products are their wallet and an integrated vault protection that will provide you with a secure environment to feel good about.
Coinkite has got security covered, what they want to focus on is buying, selling and managing payments. Their whole business module is focused around helping people to integrate Bitcoin in their eCommerce stores, so as to make the currency more accessible, and of course – to make you, the merchant, more money.
You'll be pleased to learn that Coinkite is one of the rare companies that offer a debit card based on your Bitcoin wallet value. You can learn more about the 'Coinkite Terminal' on their official page. It's a new technology that is slowly evolving.
How to Open a Bitcoin Wallet
I kept thinking whether I should write about the steps necessary for opening a Bitcoin wallet, or should I just directly give you resources to help you do it yourself. I mean, none of the companies in this list have a very difficult signup process – if anything, it's like signing up for an account on GMail or something.
You shouldn't take my final word for any of these companies, what we're dealing with here is a very fragile economy and nobody can say that it is going to survive everything that gets thrown its way. Of course, as more large companies and retailers begin to accept (because they won't have a choice) this currency, we will feel a lot safer.
Anyhow, these Bitcoin wallet businesses will surely stick around for a long time; since so many people already depend on them!