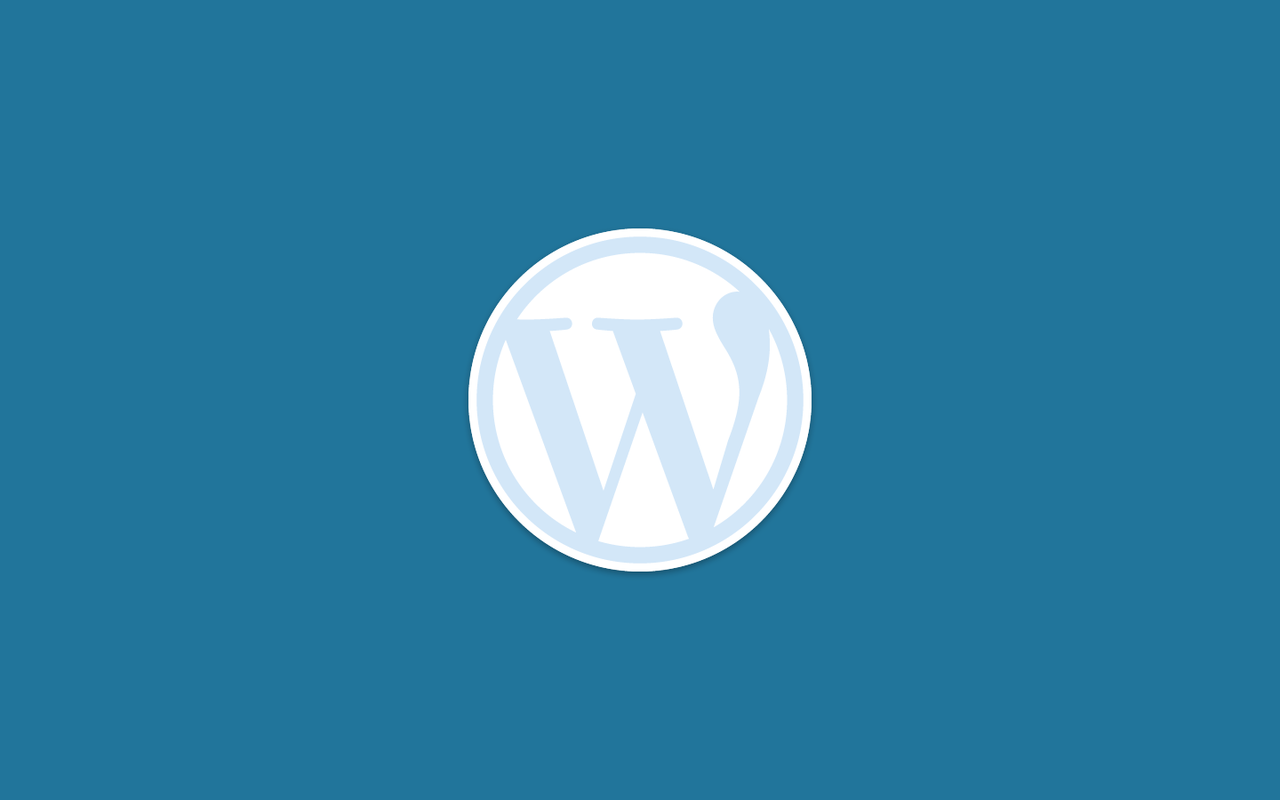 I love WordPress, that should be more than clear by now, and I also love innovation – which is quite obvious, and by putting those two together, I get a list of products that you should keep an eye on this year; just don't ask me how!
Every day there is someone trying to innovate and come up with something new to produce, it's the nature of things, and especially so in the World of business. WordPress is not a tiny market, and there's always room for improvement and new things.
I'm always trying to follow the latest WordPress products that enter the market, and not just because I want to try something new, I also enjoy seeing the hard work that some of these development teams do, it's fun to see that someone is paying close attention to a specific place in market, and then trying to produce a product for it.
Read more: 10 WordPress Tricks & Tips to Help You Manage Your Blog
While they're not necessarily products by themselves, the 2,500+ plugins in the WordPress directory over at the premium code website Codecanyon is also an impressive feat, and goes to show just how versatile developers and WordPress itself can be.
I've put together a couple of products that caught my attention this year (thus far, anyway) and I'd like to share them with you. You can either leave a comment, or act upon the product that these businesses/companies are offering (or are about to offer), the choice is yours.
Learning the whole WordPress development and design curve can take a really long time, and not always do we need to learn everything in order to be good. WPNom understands this, and wants to provide designers and WordPress developers with an easily accessible product that gives you examples of how to use WordPress to its fullest potential.
When you routinely build solutions on top of WordPress, one of the keys to speeding up your development is to familiarize yourself with the key functions, features & filters. After a few years (or even months) of designing and developing WordPress themes, especially for clients, you start to realize that a lot of the functionality can be standardized or distilled down into a "starter theme or kit". This helps get the development process started and moving along apace.
I had a quick look at the sample content that they provide, and it looks to be paced quite alright. You'll encounter quite a bit of banter, and they're not afraid of using some of the heavier curse words. It's all fun and games though, check out their sample.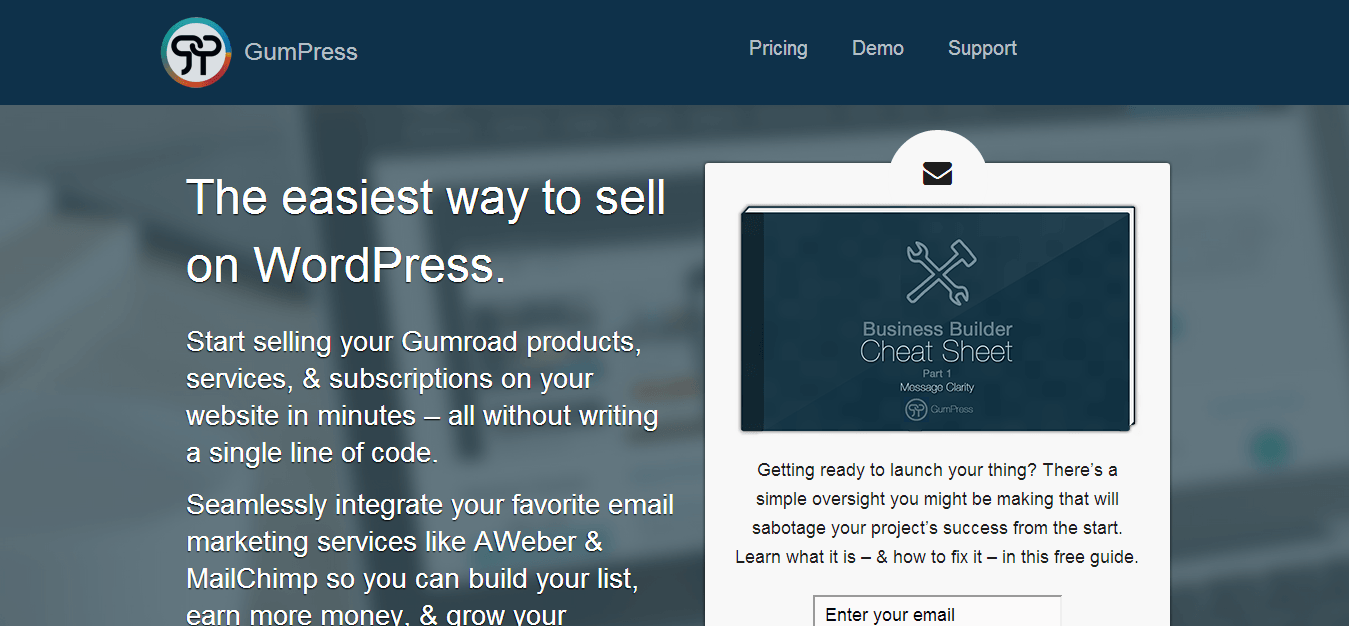 Looking to start selling products on your WordPress blog? I've only seen good reviews for this product. Basically, what it does it allows you to integrate a 'Buy Now' button through Gumroad, if you're looking for an easy solution to selling your products on the fly – then this is probably the plugin to get.
It also enables you to collect emails from those who're making purchases, so you can extend your product proposals to them in future. Many worldwide artists such as Eminem and Coldplay use Gumroad to help themselves make more money and sales, you can rest assured it is a reliable payment processor.

Hmm, seems a bit cruel, but GumPress has discontinued their service just as I published this post. Go figure.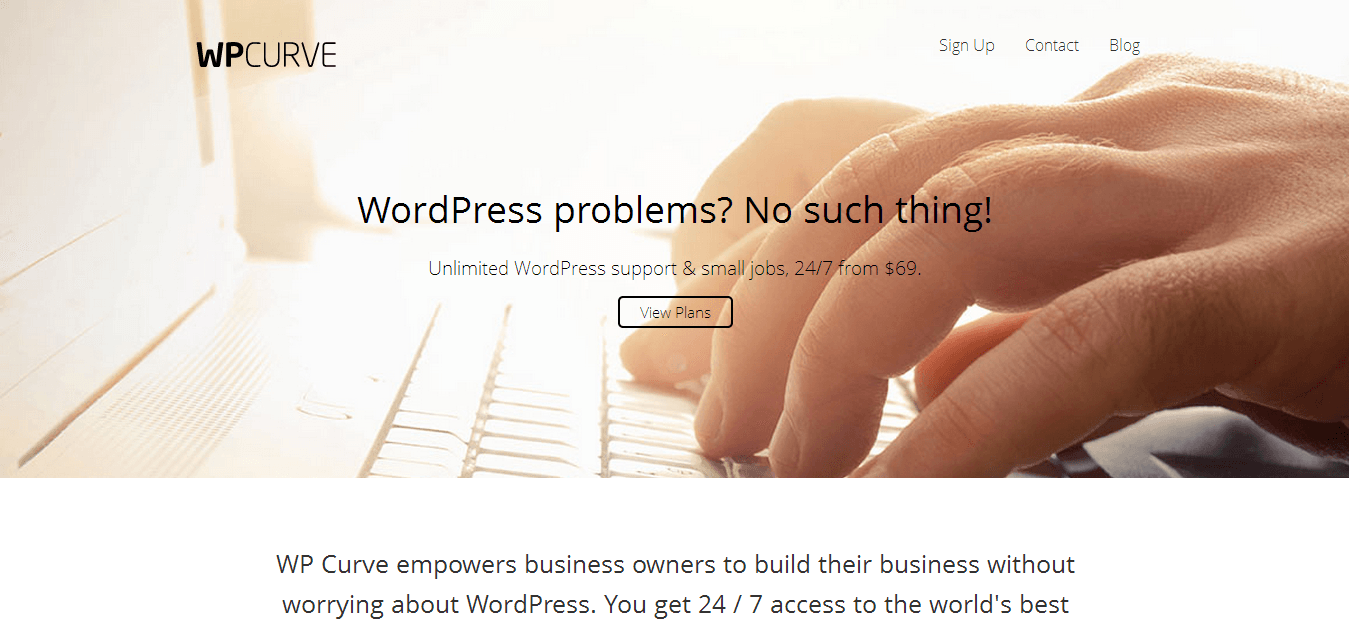 In their own words, the business model is about helping people understand that WordPress by itself is a big learning curve, and we cannot excel in every aspect of it. I suppose it's true in some ways. WordPress has evolved over the years, and is more than just a blogging platform. WP Curve will help you with both small and bigger tasks when it comes to managing your WordPress sites.
It also seems to be a great business to go-to whenever you're short of time to do some of the easier tasks, or you need to manage multiple sites at a time (presumably for clients), their area of expertise is wide, and the prices start at around $69.
CoSchedule is a drag-and-drop editorial calendar for WordPress that puts your blog posts and social media messages on the same schedule. I know of many editorial calendars, some of them I have tried to work with – but no dice, I've had to return to Trello many times. CoSchedule has a fresh look, a modern design powered by rich functionality, and the price is incredibly appealing – only at $10 a month it will easily integrate with your WordPress installation.
It seems that the two biggest advantages of this particular product is the ability to maintain a calendar for both social posts, and also your actual WordPress content posts. For those who're conscious of time, the product will help to automate some of the social media tasks, and it also enables for great team communication.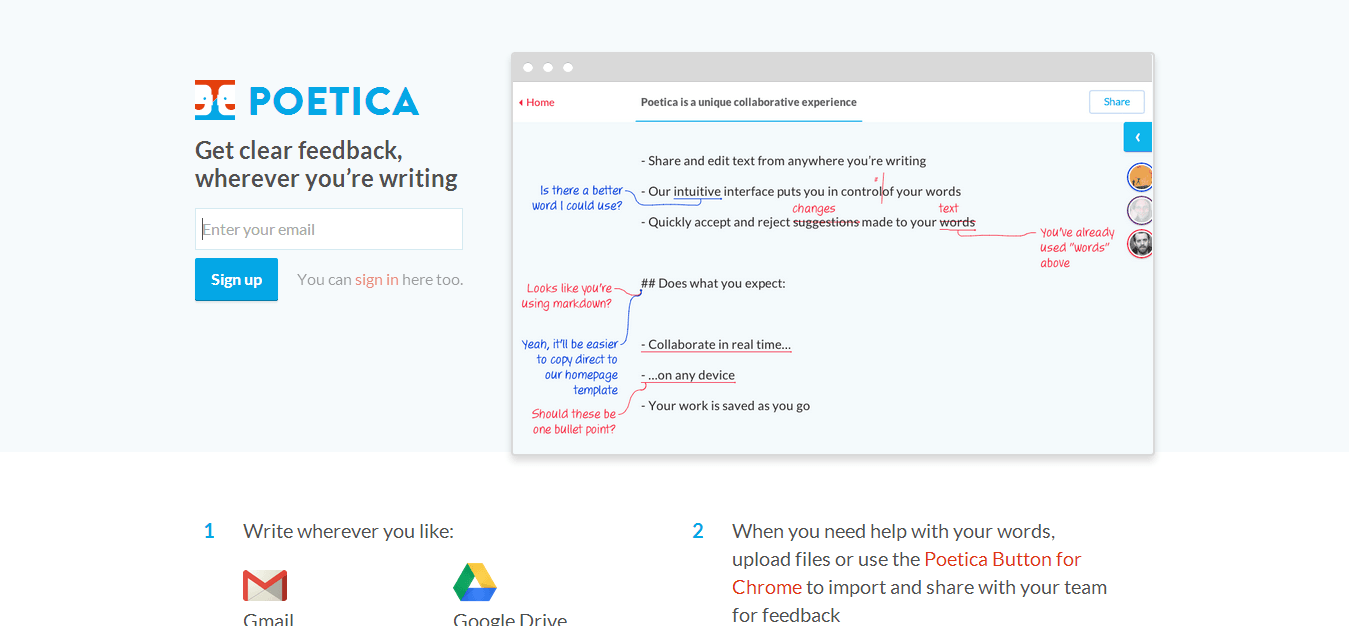 Poetica makes it easy to ask friends and colleagues for instant feedback on anything you're writing. You can easily adapt the extension to your Chrome browser, which will then enable you to use Poetica in places like your GMail interface, or your WordPress posts interface.
The best use for this product seems to be a collaborative interaction for emails such as job opportunities, meetings, arrangements, etc,. It's better to get multiple opinions on something before making the final decision, and the interface is so easy to use. I think you'll love Poetica!
The days of hosting shortage are gone, companies like DigitalOcean are totally reshaping the whole hosting industry. But, for big content management systems like WordPress – I think there is room for a niche hosting market, and Flywheel certainly isn't the only company offering WordPress hosting deals.
Flywheel empowers designers and developers to focus on what they do best — build beautiful, functional sites for their clients. We do this with our combination of software, friendly expert support, and rock-solid infrastructure. At Flywheel, "great hosting" is just the beginning.
Too many companies fall under the corporate reputation trap, while peeps over at Flywheel maintain a healthy and friendly relationship with their clients, and potential clients. You can expect your site to be as much as ten times faster than what you've got going on for you right now, simply because their technology is focused around optimizing just for WordPress, putting everything else aside.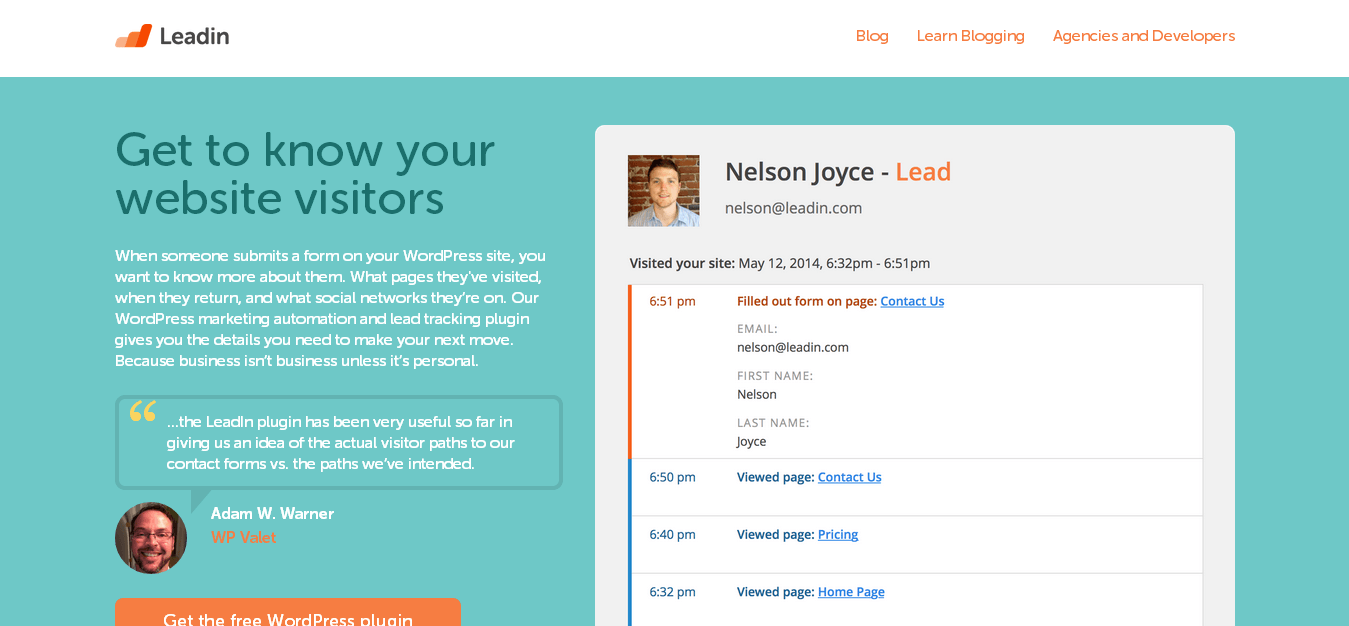 I was pleasantly surprised by this product. It is the perfect solution for both beginners and experts when it comes to analyzing your leads, learning more about them – and then using that data to serve them better! It also includes a great built-in plugin that will help you collect more leads, intuitively.
With LeadIn you'll be able to answer 2 crucial questions:

1. Who is visiting my site?

2. What content are they viewing before and after becoming leads?
It's completely free of charge, and supports the majority of email management tools, and form builders. I'm actually on a mission to explore more about this product, but the first impressions have been really good. It has been dubbed the KISSMetrics for WordPress.
You've to admit that there are tools out there – Google Analytics – that already enable for this kind of tracking, but not every blogger is so technical to know how to use those tools, or even bother learning them.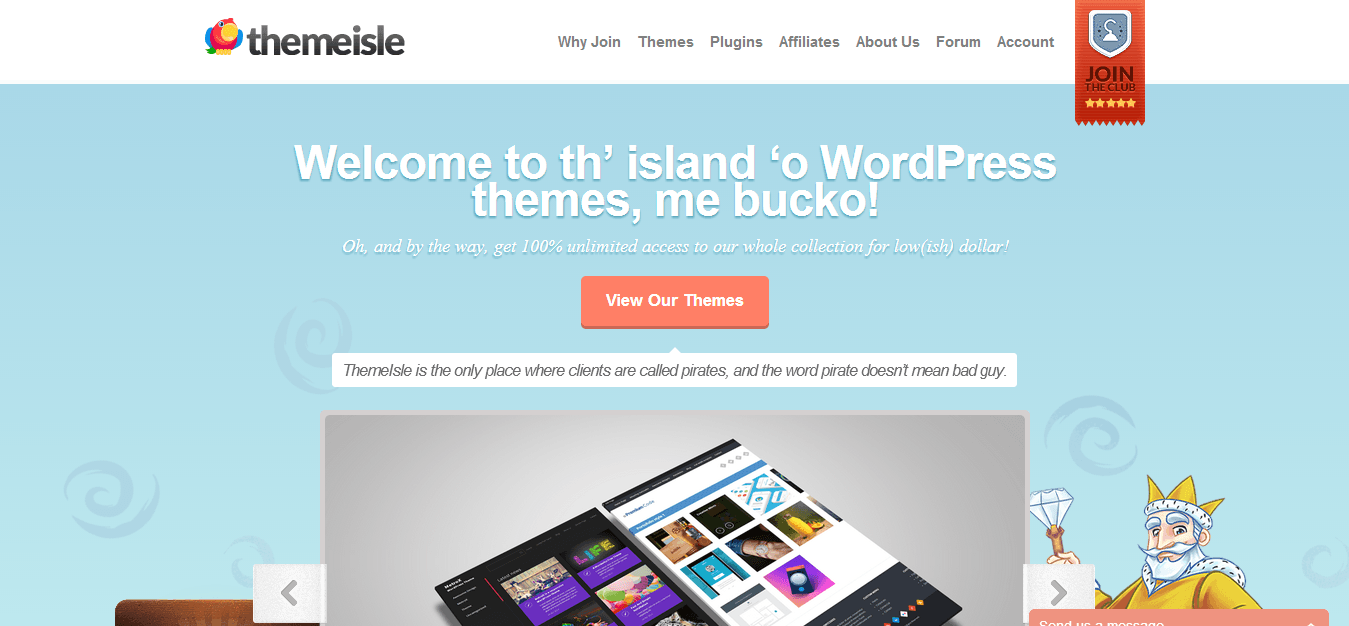 I actually wrote of these guys back in January, and back then they were still in a BETA; not quite ready to launch for the public. Over the course of the last few months, that has changed and now the company is finally open to the public. Their themes are great, easy on the eyes and most importantly – flexible.
I recommend reading my previous post about ThemeIsle, and then taking it from there.
Fresh WordPress Products for 2014
Lovely list of products to explore and try out, and while some are strictly locked in for one particular task – there is definitely something for everyone. I can't help but to think how exciting 2015 is going to be in this market, as the technology and possibilities evolve, so do the way in which we can improve our own and the experience of our users.
Which of these products have you tried before, and which ones would you add to the list yourself?