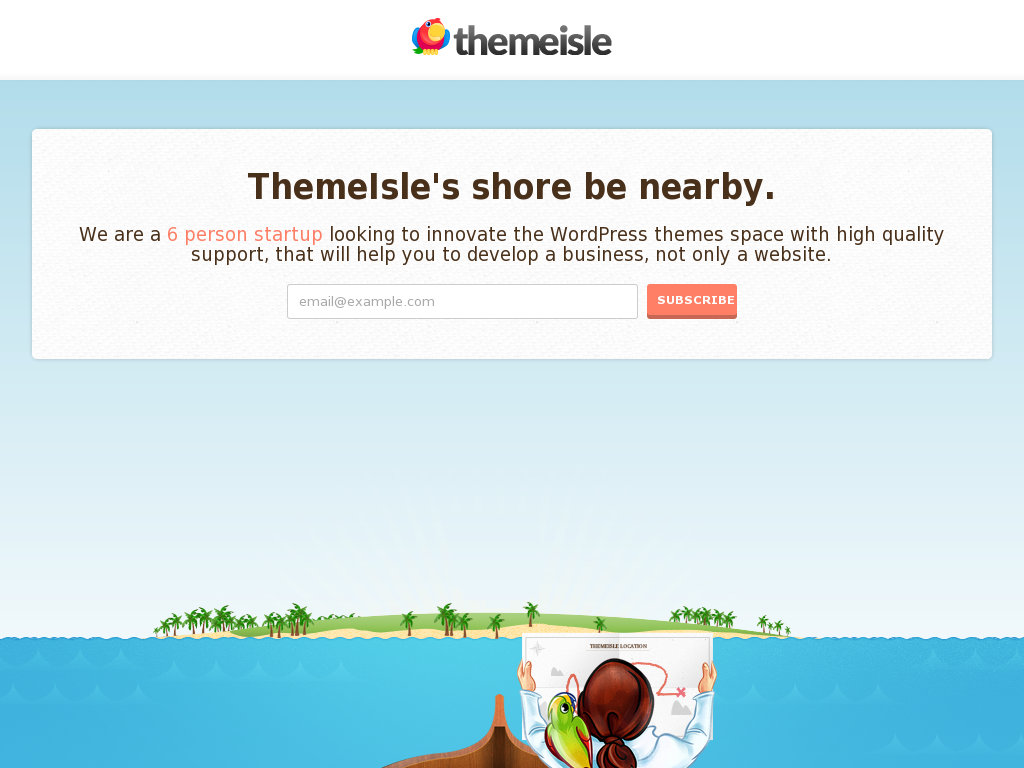 [box type="info" width="100%"] ThemeIsle is a WordPress themes shop were themes are like diamonds crafted on an island. Members of our Pirate Club will get unlimited small fixes for their site and proactive support for only $75/month .
Ye won't spend a fortune on paid plugins to make sure yer theme sails smoothly on The Seven Seas. Custom and highly customizable widgets are part of our never ending mission, so ye can easily adjust the themes to suit yer needs. [Source] [/box]
When was the last time did you do a search for 'WordPress Themes' on Google? Are you doing it at all lately? I think it's pretty crazy and sad that a lot of the companies that began their business a few years ago – are still dominating the market and not giving a chance for smaller talents and creatives to have their say.
I think it's also one of the many reasons why, for example, hundreds of WordPress developers and designers have made sites like ThemeForest their new home. Personally? I prefer the business approach, or more specifically – the community approach.
I've done some research and I was able to find the Pre-Order page, which features a theme called "Reviewgine". You guessed it right, it's a theme for reviews.

This modern review theme be useful for smart affiliate marketers like yerself.

With traits like built-in reviews, a war winning design, limitless shortcodes 'n Amazon integration available at all times for you, we don't see why ye shouldn't sail the seas with our theme.
There isn't a video or a demo page that showcases the theme, I guess it's because it's still in development, but there are plenty of screenshots to look at. If you like edgy, modern and elegant looking design – you'll most likely enjoy ThemeIsle.
Reviewgine Features
Clean & Validated Code
Browser Compatibility
Unlimited Choice of Colors
Custom Theme Widgets
Theme Options Panel
Localization
Responsive Design
Custom Review Options
Unlimited shortcodes
Advanced slider options
The whole package, yes? It's pretty straightforward, I am going to wait until we see more news and information, especially demo pages. I'd like to hear the "vision statement" too, so that the community knows what's the deal and what's the issue being solved!
The team behind ThemeIsle, is also the team behind CodeInWP – a PSD to WordPress conversion service that's fairly popular in the market.
We'll have to wait and see, but something tells me the launch party is going to kick-off really soon.