Founded in August of 2008 and based in San Francisco, California, Airbnb is a trusted community marketplace for people to list, discover, and book unique accommodations around the world — online or from a mobile phone. You should pay close attention to the word trusted, as online stories might prove to you otherwise.
I know I had heard of the website Airbnb before, but never as much as I did earlier this year, and that was when I felt that I really need to look into it, see what it is about and perhaps even check out some rooms that are available. At first glance, it is a magnificent service – or so it looks – that gives you the ability to book a room anywhere – literally – in the World, for a fair price.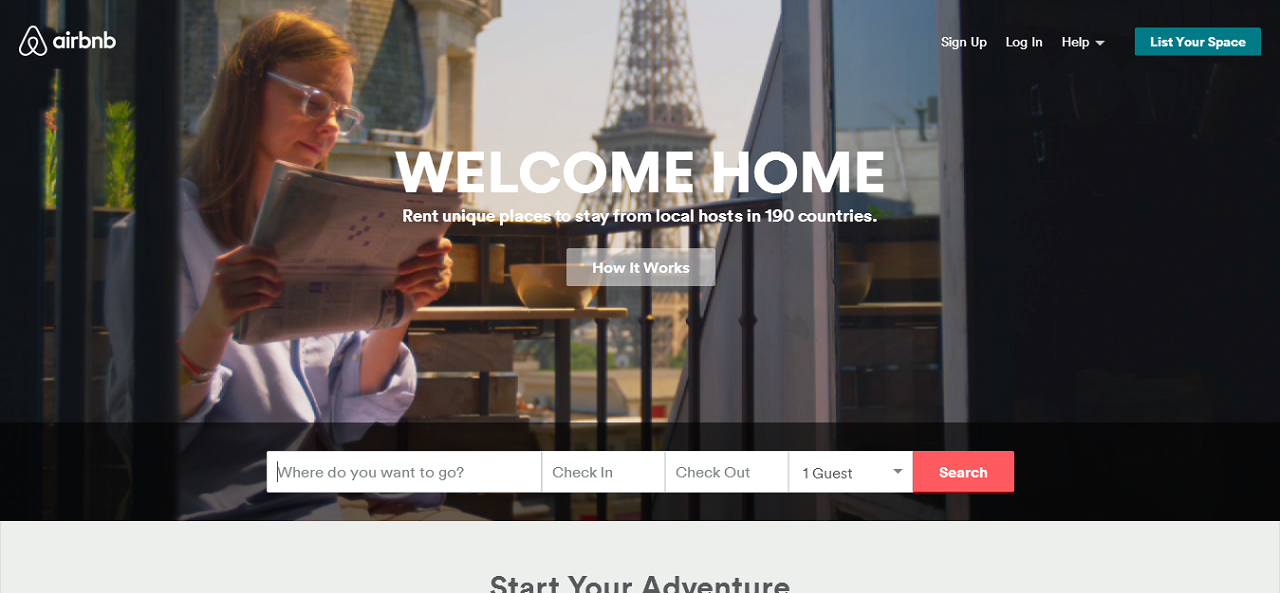 It quickly turned into a multi-billion dollar company. The experiences and stories tell us about all kinds of tactics and strategies used by this startup, but who're we to judge and prove someone wrong. If it worked for them – there is little we can say about that, considering that if we were in the same position, we would not want to lose that which we already have.
Read more: 10 Oculus Rift Games built with Unity 4 Engine
You'll find many success stories, like this one – where someone bought an apartment in Las Vegas, for the sake of renting out on Airbnb and making profit. The story was a success, and goes to show how we can capitilize on the success of others, perhaps it's not that bad after all.
Anyway, I'm here to talk about ten other companies / businesses that have taken the rent-me-out approach of Airbnb, and I have to say – some of them are really interesting, and some are beyond amusing. I hope you'll like them, and I hope you'll do me good by recommending this post to your friends!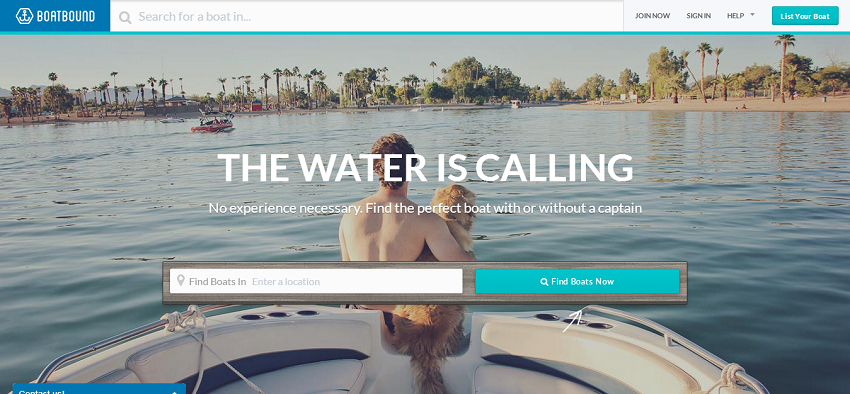 Boatbound is the first fully insured pier-to-pier boat rental marketplace in the world. The website has more than ten million registered boat owners, advertising their boats up for grabs for as long as they're available. It is the same business module as Airbnb, though the one clear difference seems to be availability on global scale.
For now, Boatbound is very focused on the United States, and mostly offer trading in that area. But, you're lucky if you're an American, as there are some really great boats to find, in some really great locations. I can only imagine the places the boat owners would suggest to go and see. Is it time for a new experience?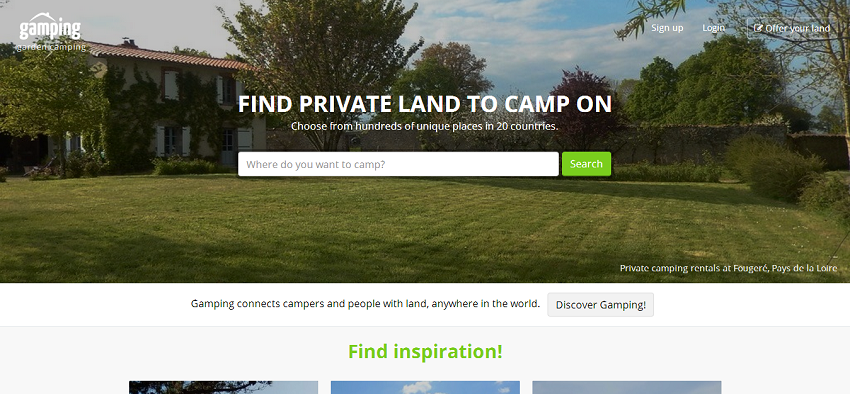 Launched in April 2013, Gamping.com propose you to book a plot at someone's home anywhere in the world, or earn some money by renting out your own land. Thankfully, they do advertise on a global scale, and there seems to be some nice places to be found in countries like Spain, Kenya and Costa Rica. Just by looking at the land available, it becomes clear that it is a service I'd consider using myself.
If you're tired of camping out in the woods while on a holiday trip, perhaps it is time to look at alternatives, and Gamping does seem to provide a fairly reasonable service, and there are plenty of reviews online backing up their trustworthiness and quality of service.
Technically, there are quite a few of these out there, but Holidog seems to be Europe only company, and that makes them somewhat unique and appealing to their niche audience. But, as I said, we'd see some amusing businesses as well. Amusing in terms of the tagline, of course.
You can find pet sitters, someone to walk your dog, or you can get a visit from someones dog – perhaps your kids like dogs, but you don't feel comfortable having one. This service will help to solve that gap problem, and the kids will be happy.
Interesting, I kind of like this idea. But, keep in mind that any serious camper will rather purchase their gear straight away. You can get a lot of interesting things; bikes, tents, flashlights, clothe, etc,. It is a good starting point for anyone who's looking for new experiences, as that seems to be the passion of the team behind the project.
I also think that Outdoors is going to be great for those campers who want to take their friends alongside their journey, but given that it is their first time (and probably their last), it would be a lot cheaper to just rent out the equipment they need. Availability might be an issue, for now.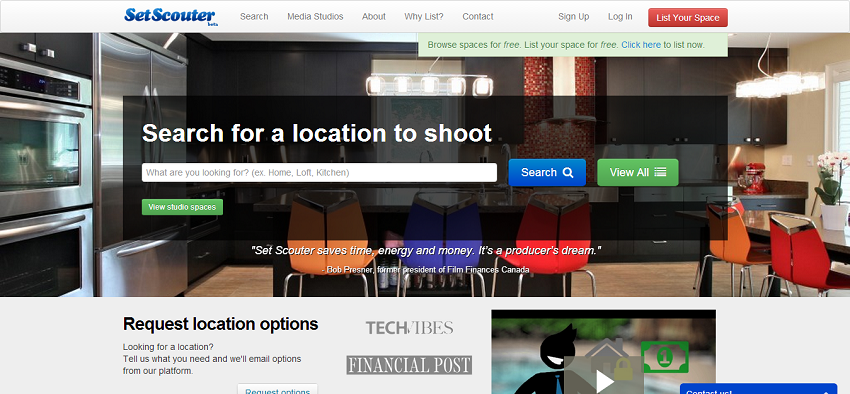 Set Scouter Inc. is a Toronto-based film location scouting marketplace that connects filmmakers looking for the perfect set with property owners looking to rent out their space for production. Set Scouter has developed an expanding catalogue of locations available for filmmakers, producers and media professionals. Set Scouter aims to make the location scouting process faster, easier and more affordable.
Read more: Top 15 Free Website Builders
It isn't just an amazing opportunity for those who're into making things happen, it's also an opportunity for property owners to list their empty houses, studios or offices that they barely use anymore, and put them up for rental. I'm sure there is some good money to be made along the way. Great idea, and definitely worth looking into.
Nearbox: Airbnb for Storage Space
I'm intrigued by this startup / business model in general. Dealing with peoples stuff is usually a very tough thing to do, you've to take into consideration things like insurance, risk management, people moving to different places among other factors. It's really more difficult than it sounds on paper.
With that in mind, I'll be following Nearbox closely to see what their first year of running as a business is going to be like, and whether they can become profitable or not. Still, anyone in the UK should find this a fairly good offer, and take them up on it.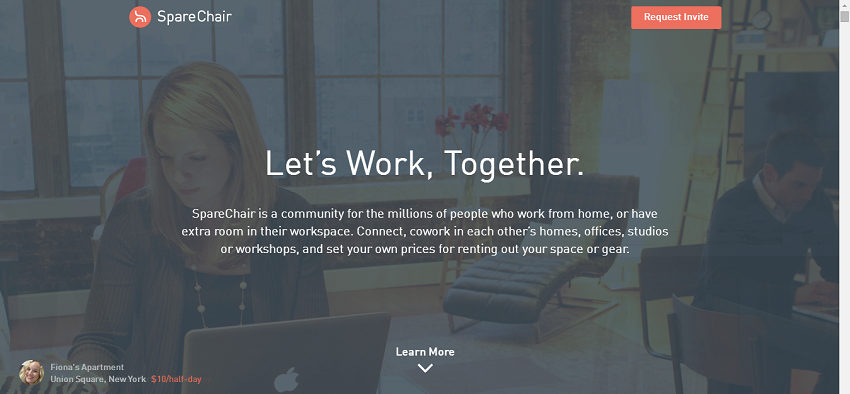 I've to admit that I'm in awe by the professional and creative look of this particular startup. Great work, guys. SpareChair is a community for the millions of people who work from home, or have extra room in their workspace. Connect, cowork in each other's homes, offices, studios or workshops, and set your own prices for renting out your space or gear.
Feel like you could welcome a stranger as a guest to your personal space? SpareChair will take you up on it, and even reward you with some money in the end. Luckily, it is also for workspaces – an area that I myself have started to explore, as I find working from home quite boring at times.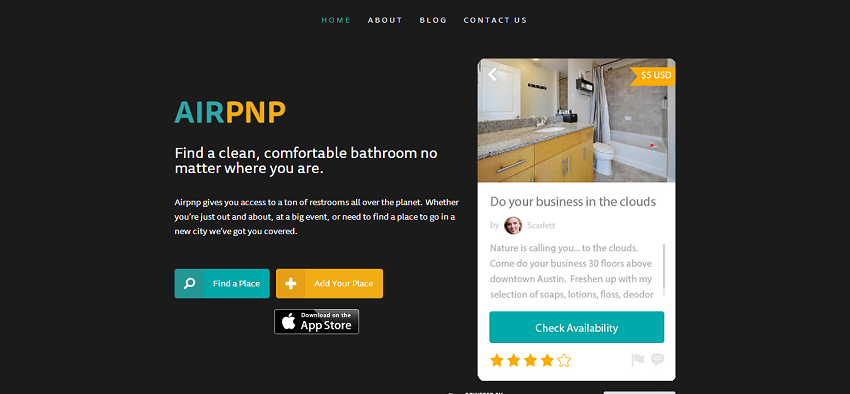 Quite the concept, right? I've seen people call this 'Airbnb for Toilets', but I think it is much more than that. You get to have access to clean water, both hot and cold, as well as access to a nice and warm shower or a bath if you prefer. You never know when that time comes that you'll need to take a quick shower.
Anyway, a very good concept and I think that many people will find it appealing. After checking the prices for a little while, it looks like you can get shower access for as low as $5. I mean, you probably won't be given a very long time to stay in there, but it's still relatively cheap if you're in a hurry, or simply want to try somebody's bathroom.
The idea is clear and crisp, you get access to a 3D printer for whatever it is that you need to print. The goal here is to minimize the amount of money you'd spend on a full-scale 3D printer, which you might end up using less than once a month. I really like the transparency of these platforms, and we can only hope that more people will take the initiative to build their businesses based on such a model.
On top of that, it brings out a lot more awareness to the 3D printers themselves (which is a relatively new technology), and I can easily see how bigger 3D printer companies might get interested into partnerships and other opportunities. Either way, a great service – available Worldwide!
Looking for a new dining experience? I can assure you that SupperShare is going to be your best bet to something original and creative. It is, essentially, a service where you can collectively (or by yourself) join a dinner that someone else is hosting. I think it can make for some good memories to remember when you're older!
SupperShare is a place where incredible experiences are bound to happen. We want to build friendships and share passionate conversation around the table. We value food made with love and conversations that come from the heart.
You'll be happy to learn that each home listed on this site has been previously verified and acknowledged, so as to make for the most secure and safe experience possible. I think there is quite a bit of potential, and not just for making new friends or having a laugh.
Your Next Idea Could be Based on Airbnb Business Module
It's clear that there is a lot of demand for these types of services, and when you actually take a minute or two to think about it – it becomes clear that such a business module could be expanded to many areas, and perhaps even those that we treasure so dearly. You will let me take a shower in your home? And, it's only going to cost me five dollars? Sign me up!
In all seriousness, I'm looking forward to the growth of this market, perhaps one day I'll become an active user of these services as well! I'm looking forward to your thoughts, have you given this market any attention at all? What do you think could be the next big idea?