Email marketing is a channel that is proven many times to be an excellent tool for marketers. It helps to drive sales, boost conversion rates, engage customers, and reach many other various goals. 
However, email marketing success is not an easy mission. We don't have to think it's just to craft the email template and then send it to the contacts database. There are many practices to optimize results. As well as tricks and pitfalls.
If email marketers want to be successful, he or she must possess the required skills. And be aware of threats and dangers. This is how the performing strategy is forged and then perfected.
So, let's talk about the best email marketing practices we need to follow – and threats to avoid. And empower them with respective infographics.
As we know information is perceived better when arranged in a visual shape. So we hope our infographics will help to express these do's and don'ts in detail.
Prior to that, we'd like to emphasize the priority DO that even comes without DON'T. We mean the right choice of email marketing services and tools. Without them, it's impossible to create a proper, modern-looking HTML email template and then perform the bulk mailing. Moreover, it would be even weird to do all that in a prehistoric way, with the stone ax and duct tape, right? 
The key tools are HTML template builder and ESP service. The requirements are an extended set of tools, hot trends implementation, and up-to-date automation of email marketing processes. Plus, these tools should be able to integrate. As for us, we use Stripo.email builder and eSputnik ESP. We recommend you try this symbiosis.
Well, let's continue with tips and dangers to follow and to avoid. Do this, and your campaigns will be delivered to users' inbox folders – and complete their missions. 
DO grow your database honestly – DON'T buy contact lists
Yes, it takes time. But too easy and fast success may turn into failure. So we should follow the legal ways and grow our database contact by contact. To amplify this process, better use creative methods and power of imagination. Add sign-up forms to the website, apply other ways to attract and engage people… 
Remember that email campaigns subscription requires new people to opt-in personally and give allow to receive your messages. It's ефлуы longer. Yet it ensures you that you build a high-quality list that is able to engage.
A buying of the contact list is not just unethical. It's also criminal. In the best case, you'll reach the "success" only with a poor reputation, unsubscribes and spam complaints. But everything may end up much worse. 
DO keep people aware of your care – DON'T make them wait and worry
This rule is mostly about welcome emails. But it also goes to triggered messages like order confirmation or so.
Send a welcome email immediately. Right after the new client has subscribed. This is based on human psychology – the new prospect just found you and decided to join. Don't wait until your person or brand will evaporate from the client's mind! Quite the contrary, timely messages will lighten up the newbies' excitement and lead them deeper into the marketing funnel.
Waiting too long causes oblivion. Regarding the aforementioned notifications or confirmation, any delay will make the subscriber feel anxiety, be uncertain of the order arrival… It kills reputation. So, avoid these cases. Don't let people prefer your competitors.
DO add the pre-header – DON'T ignore this element
Add the pre-header text to attract recipients' attention and to say more in the very first element of your email. Remember that mobile priority is a trend today as emails now are opened on mobiles more frequently than on PCs or notebooks. What matters is that many email clients cut the subject lines if they are long. So the possibilities of the subject line are limited. And it looks ugly when cut.
Pre-header is a good solution. Add here the information that exceeds the subject line format. Well-designed pre-headers make readers open your message. It results in higher OR, CTR, and conversion rates.
Never forget to add the pre-header text. If your email looks not compelling before getting opened, it will remain not opened. 
DO segment the database – DON'T send the same to all
Segmentation is the magic key to email marketing success. Especially today, when AI-powered algorithms help email marketers with automated options of contact list segmentation. This practice is an essential solution ensuring that you always send only the relevant and interesting content to every subscriber. Moreover, segmentation is a cornerstone of personalization. The result is engagement and attraction. People are looking to receive an email from you. It builds loyalty.
Never make the same typical email to everyone. Sending irrelevant information is a bad approach. It makes recipients feel like you don't care about them.
DO personalize your emails – DON'T send generic emails
Research shows that email campaign personalization increases the chances of the email being opened up to 26%. Besides bare stats, personalization and hyper-personalization are mandatory conditions today. Really, clients are demanding today. They don't like generic emails with the impersonal approach.
When content is not personalized, it does nothing but harm. Treat readers like people, not just like email addresses.
DO apply email marketing automation – DON'T send disconnected emails
Alongside new-fashioned AI technologies, automation of email marketing becomes another trend this year. We already mentioned AI protocols that help us with segmentation. But artificial intelligence is not limited to this aspect.
Use all the features of automation to systemize the customers' journey, engage recipients by giving them really relevant content, and be their guide on their way. Marketing automation is powerful machinery that takes care of everyone. Your clients will receive the right emails at the right time.
Databases are growing, and requirements are only becoming more complex and sophisticated day by day. Thus, disconnected emails are to[ic for the brand reputation.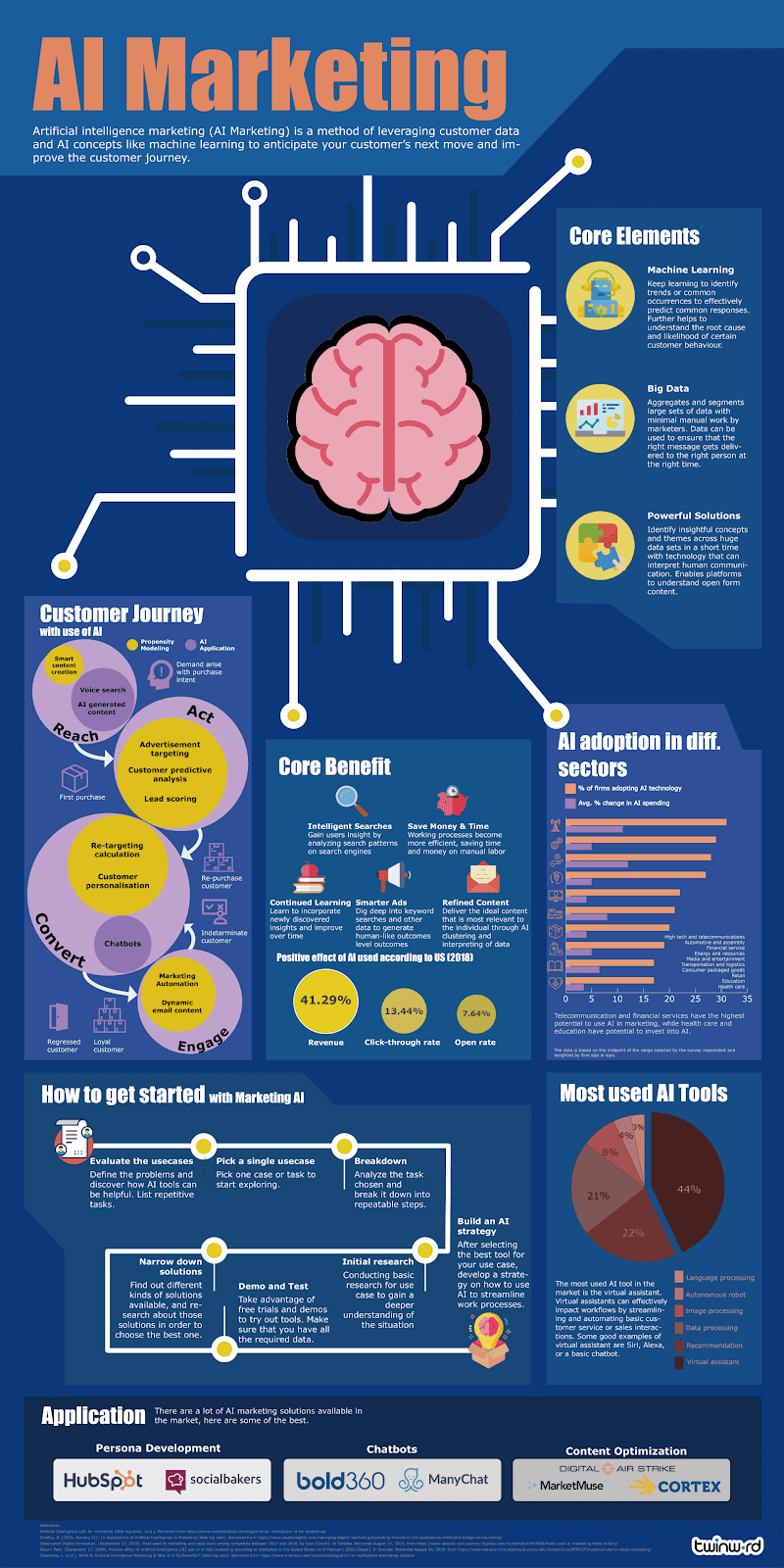 DO use the dynamic data – DON'T send the same imagery and generic texts
Another principal condition to succeed with personalization. Use the dynamic data to craft emails with personal variables. Focus on every data you know about clients – from typical names, age, and gender up to the geographic location and preferences. This usage of dynamic data will ensure that you send only the hyper-relevant content.
Using generic imagery and standardized texts spoils the customers' impression. For instance, if you own the clothes or shoes online store, using not gender-specific offers may distract many clients because of irrelevant.
DO choose the perfect time to send – DON'T send emails to everyone at the same time
It especially goes to businesses that have subscribers worldwide. You're right, we mean time zones… But even for the local businesses, it's essential; to do experiments and researches to find the exact time when the open rate is the highest. 
Doing so is a chance to be noticed and open much better. For email marketing, timing really matters.
Your emails have a higher chance of being noticed and read if received right when the recipient is awake and ready.
DO check and test all the elements – DON'T send "Yao Ming" campaigns
Don't be an incarnation of that meme guy, check and test every slightest element to ensure that everything is perfect before clicking the sending button. This practice saves from the bitter fails.
Sending campaigns without double-checking for rendering issues, broken links, etc is dangerous. Remember, apologies are weak arguments when something goes wrong.

DO analyze results – DON'T ignore the reports and analytics
Stagnation leads to deterioration. May anyone say "I'm perfect, nowhere to grow anymore"? We guess not! So use the reports and analytics to get rid of failures and to improve the further email campaigns and clients' engagement. Analytics is a way to understand ourselves and customers better. In email marketing, analytic data is our best friend.
It determines the next steps we must take. By ignoring this data, we go blind and risk failing our email marketing missions.
Final words
The practices and threats in email marketing are obviously not limited by these ten points. One more advice: be up with the times, check and follow the trends to be on the cutting edge. 
We hope you've enjoyed this compilation of infographics. For deeper detailed information on how to arrange the winning email marketing strategy, read more dedicated posts in our blog.