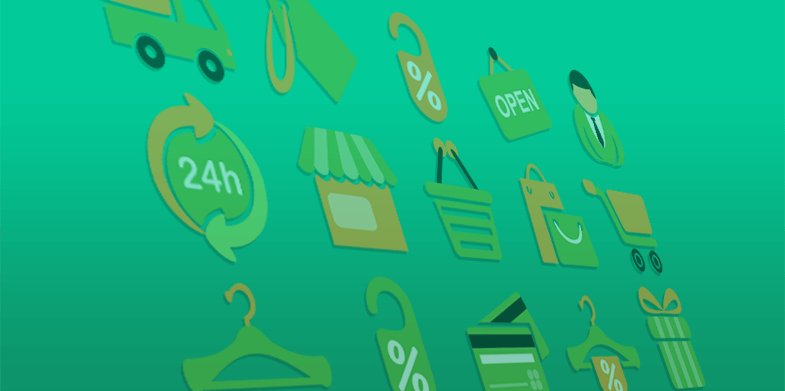 These days websites are designed to be more dynamic and user-friendly thanks to an enormous availability of design resources, including modern web development and graphic designing tools. User interface elements, such as fonts, icons, navigation menu, buttons, hover effects and others make a website more intuitive and visually appealing for a user. The incorporation of modern UI elements in website development is quite important.
Unlike any other business, an e-commerce company's business is completely based on the concept of online shopping, online ordering and electronic transactions. It is important for an e-commerce company to attract and engage online customers on its website for ensuring better traffic and sales. This is done using a variety of resources, and icons is one of them.
Icons are very important for an e-commerce website. Icons are of various kinds, such as social media icons, favicons and others, and they all have a specific role to play in a website. Similarly, online shopping icons play a crucial role in an e-commerce website by directing online visitors to perform a variety of shopping actions and providing them with an intuitive and user-friendly online shopping experience.
We are aware that technology is continuously innovating and simplifying the concept of online businesses. This trend has favoured several companies to launch their e-commerce businesses through large websites. It has also caused a rise in the availability of free and premium design resources of various kinds and icons are no exception to it.
So, here I am providing you with the names of some useful online destinations which offer a variety of e-commerce icon sets for free. For developers working on e-commerce website development projects, these cool icon sets can come in handy for using in different scenarios. Alright, so get ready to check out this amazing list of 10 Free E-commerce Icon Sets.

80+ Flat Line Shopping Icon Set is a set of free shopping icons from DesignBolts, a graphic design and technology company. It is a useful icon set for e-commerce website projects as well as print assignments. Multiple download links are available for AL, PNG and EPS formats on the web page.
Download

Pixel Buddha is a popular online destination to look for some free UI and graphic designing resources. It offers Swifticons which is a set of 100+ marketing icons in three different styles, namely outlined, filled and coloured. The icon set is available in EPS, PNG and SVG file formats. Swifticons is a modern icon set for marketing a range of websites, including e-commerce, travel or business website.
Download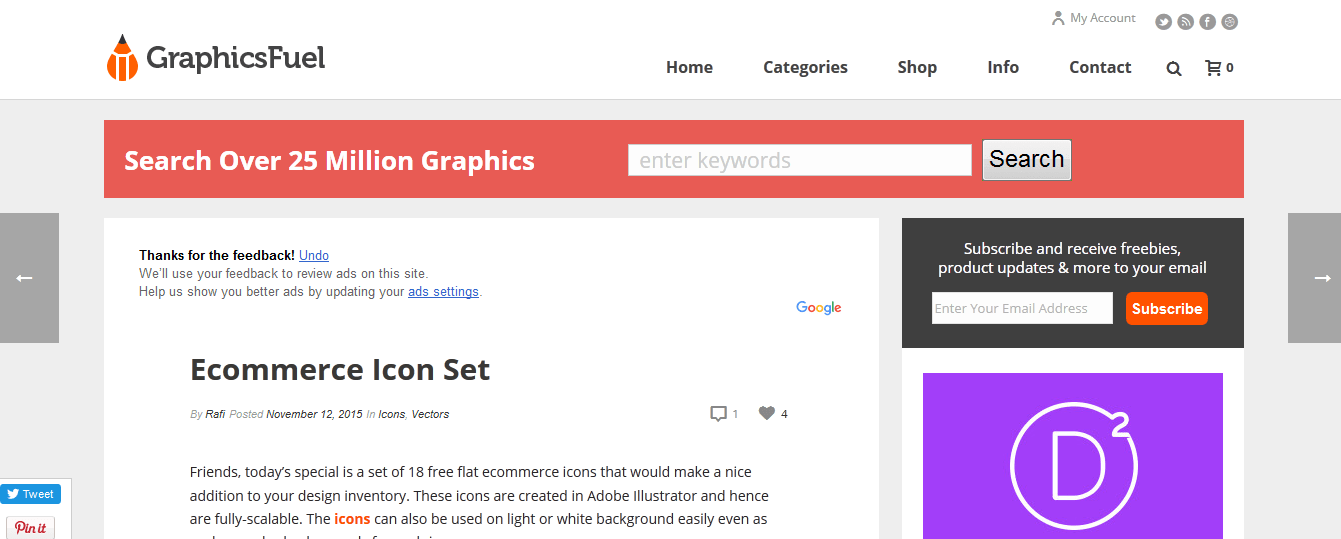 GraphicsFuel is an amazing online resource for finding a range of graphics and other design resources. Its website features a free set of 18 flat e-commerce vector icons with white as well as various coloured backgrounds. Created in Adobe Illustrator, the icons are fully scalable and are available in SVG, AL, EPS and PDF file formats. The set features different icons for indicating shopping cart, product ratings, favourites, privacy and other functionalities.
Download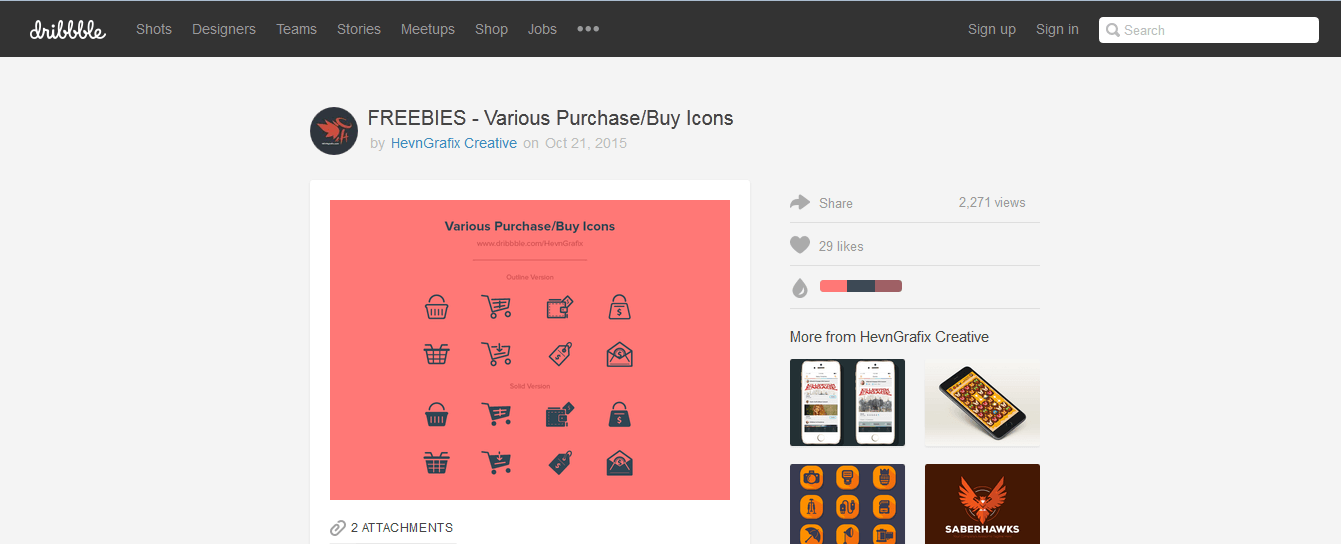 Dribbble, a popular community website for design resources, has a set of Purchase/Buy Icons for free. Designed by HevnGrafix Creative, this set of 8 purchase/ buy icons is ideal to use for developing an online shop. The icons come in 2 styles, namely outline and solid and are available for download in Al and EPS format.
Download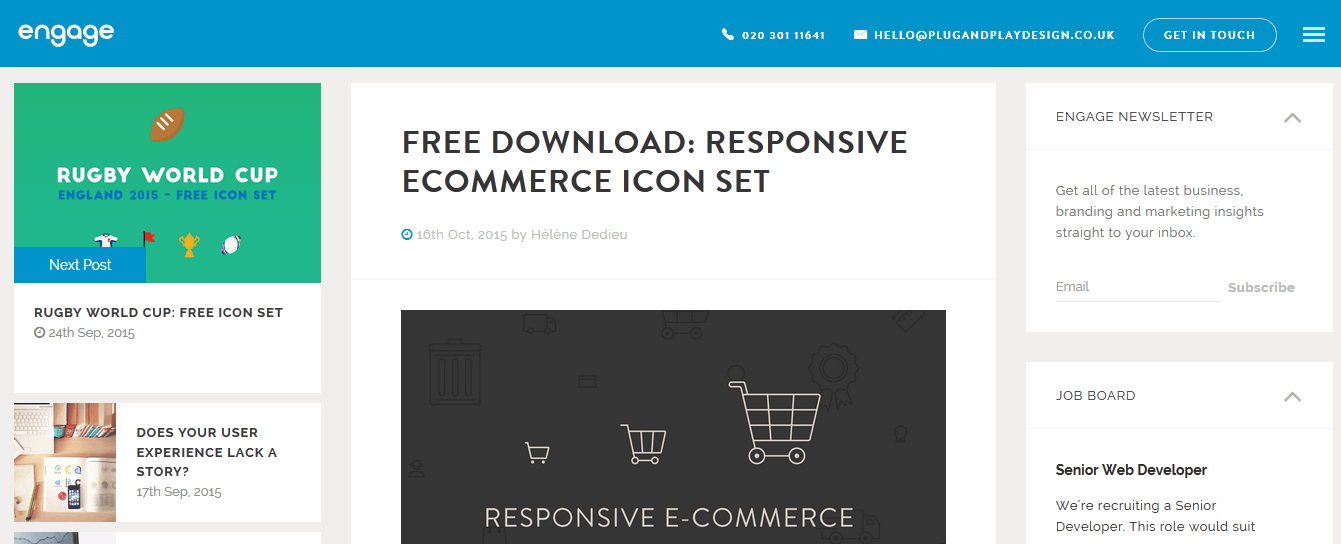 Engage, from Plug and Play Design Limited, hands out a free e-commerce icon set which is optimized for smartphones and tablets. Responsive E-commerce Icon Set features a set of 90+ e-commerce icons in three different sizes and multiple file formats, such as JPG, NPG, AI, PDF, EPS, and SVG. This e-commerce icon set is designed to work for various online shopping actions, such as add to cart, delivery, add to wish list, more info, sold out and call customer service. One has to simply enter one's valid e-mail address to avail a download link.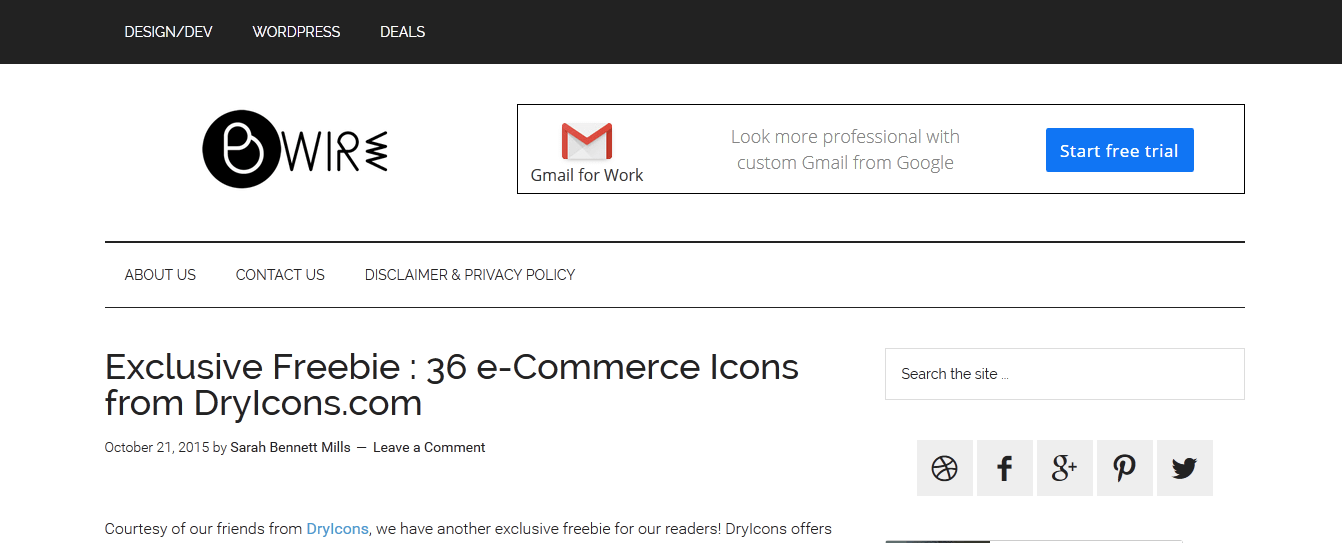 36 E-commerce Icons is a set of flat e-commerce icons designed by DryIcons and posted on byteswire.com. The set features a beautiful collection of free online shopping icons in PNG, PSD, Al and EPS formats. The icons symbolise various features and sections of an e-commerce website, such as shopping cart, credit card payment, gift, shoes section, apparel section, customer service and more. One has to simply enter one's name and e-mail address to receive a download link.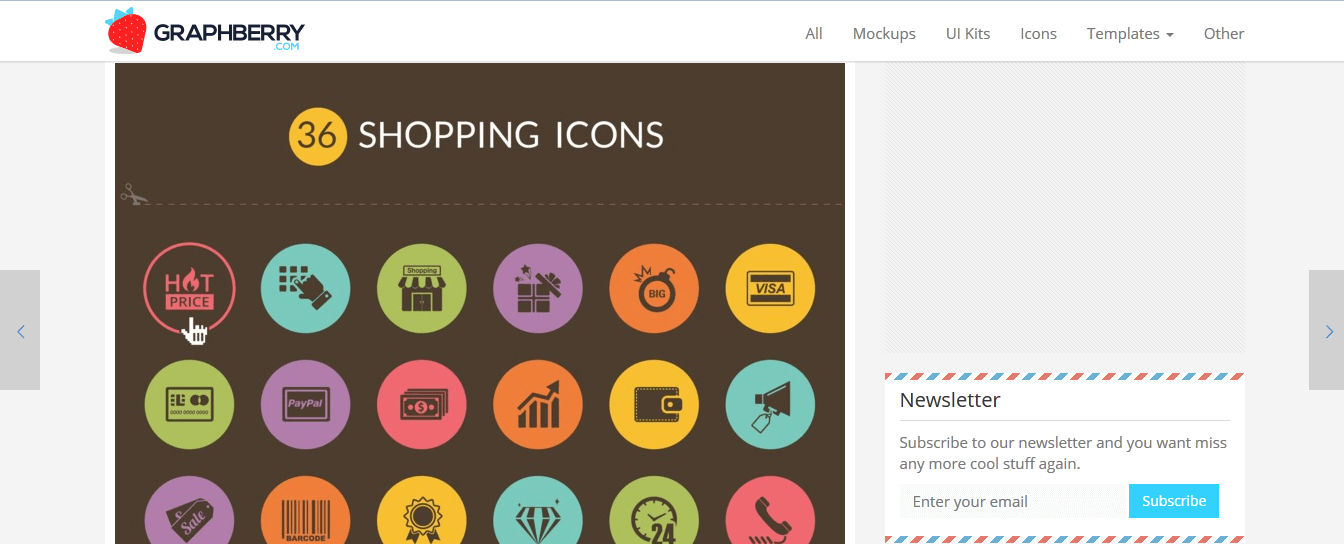 Graphberry.com features an awesome e-commerce icon set designed by Vecteezy, a vector graphics designing company. 36 Shopping Icons is a free icon pack which comes in AL, EPS, PNG and PSD formats. This set of colourful online shopping icons is an ideal choice for any e-commerce website designing project. You have to click the link to the landing page for downloading this freebie.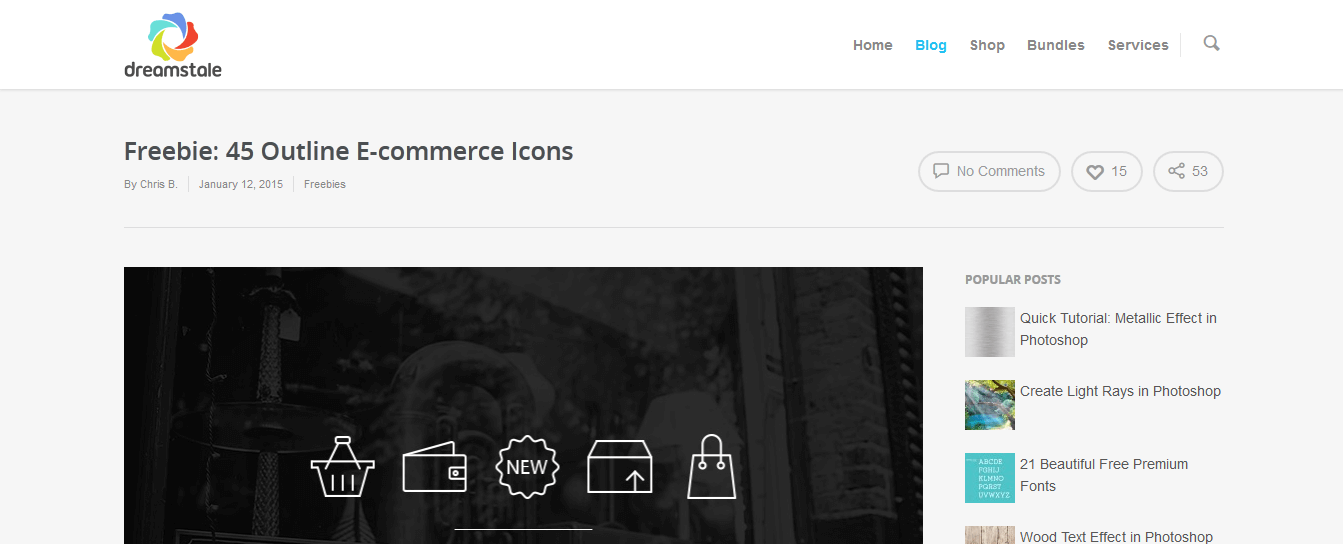 Dreamstale is a huge online marketplace for finding free/premium web and graphic designing resources. It features a set of 45 vector outline icons for e-commerce websites. 45 Outline E-commerce Icons includes various shopping icons in AI, EPS and PNG files. This set of flat vector icons is a perfect choice for online shopping apps and e-commerce websites. You can find a download link for this icon set upon visiting the website.
Download

Free Shopping Cart Icons is a free vector set of 15 online shopping cart icons designed by Alexey Tretina. This e-commerce icon set is available in different sizes such as large, medium and small. It is posted on Behance, an online portfolio-sharing website for creative designers. Here, you will also find some beautiful use cases for showcasing a sample display on 'Add To Cart' buttons of 3 different sizes.
Download

Deviant Art, a design resources website, features a set of tech-related icons for an online store. Archigraphs Macs Dock Icons features some amazing icons symbolising technology gadgets, such as iPods, iPhones, laptops and monitor screens.
Download
Conclusion
I am sure that you will find this list helpful. This list offers access to a range of e-commerce icons in various styles, such as line, flat, vector and more. If you want to share some new and exciting e-commerce icon sets with others, then you can provide their links in the comments section below.
E-commerce icon sets are useful for helping a visitor to navigate across a website, find a product of his choice and make the right purchase. So, make sure that you use the right set of e-commerce icons for creating an impact on your online customers. Good Luck.