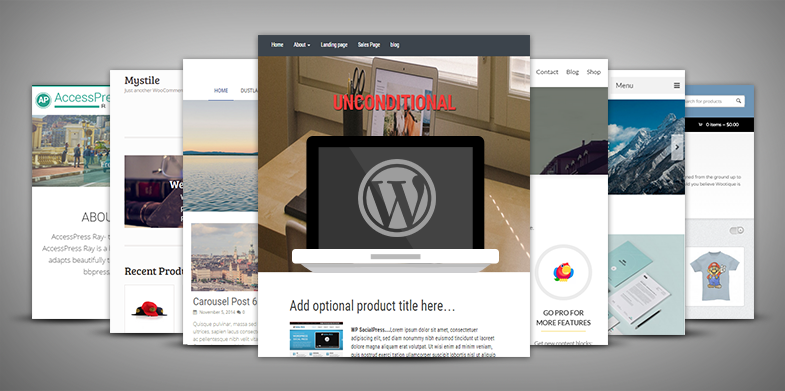 Unlike other businesses, e-commerce companies need to build websites that does more than simply promoting a company's brand image. This is because an e-commerce website business transactions happen more frequently than on any other sites. Another instance could be that of travel companies but the issues are certainly not as challenging as for an online e-commerce store.
If you want to build a full-fledged e-commerce website then choosing WordPress can be a wise decision. Since, WordPress offers a specific category of E-commerce website themes to get you started and aid you in the designing process as well. Additionally, you can also integrate an online store in to your WordPress-powered website using E-commerce themes.
You must have heard of WooCommerce, one of the must have WordPress plugins that can be integrated within a WordPress-powered website. This plugin works wonders for websites and is a one-stop solution for e-commerce website needs. It is integrated with PayPal and Cash on Delivery to facilitate the payment gateway. Moreover, WooCommerce can be easily extended to offer inventory management, logistical, technical and marketing solutions as well.  Alright, so here I am presenting a list of 12 Best WordPress themes for E-commerce websites.
1) Unconditional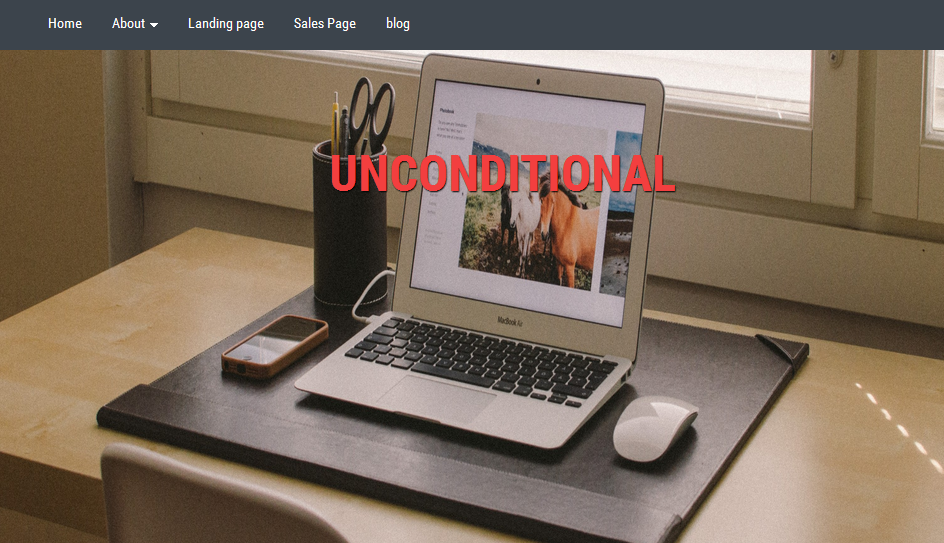 Unconditional is a simple WordPress theme, which you can use for your e-commerce website. The theme has a section to include a gallery for your products' images and its descriptions. Additionally, it has separate sections to display your sales pages and your blog posts.
View Download
2) Albar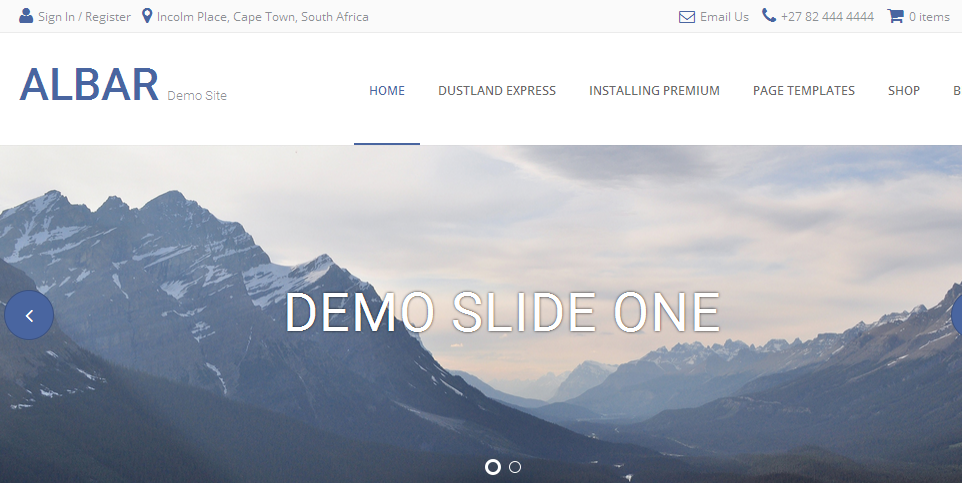 Albar offers all the necessary features that are required to build a modern e-commerce website. It features a flex slider that adds beauty to your website's homepage. Additionally, you can integrate a shopping cart and a carousel slider to display your portfolio items. The theme also has options to customize sidebars, page templates and navigation.
View    Download
Also Check: 15 Top Rated WordPress Themes for Bloggers and Writers
3) Zerif Lite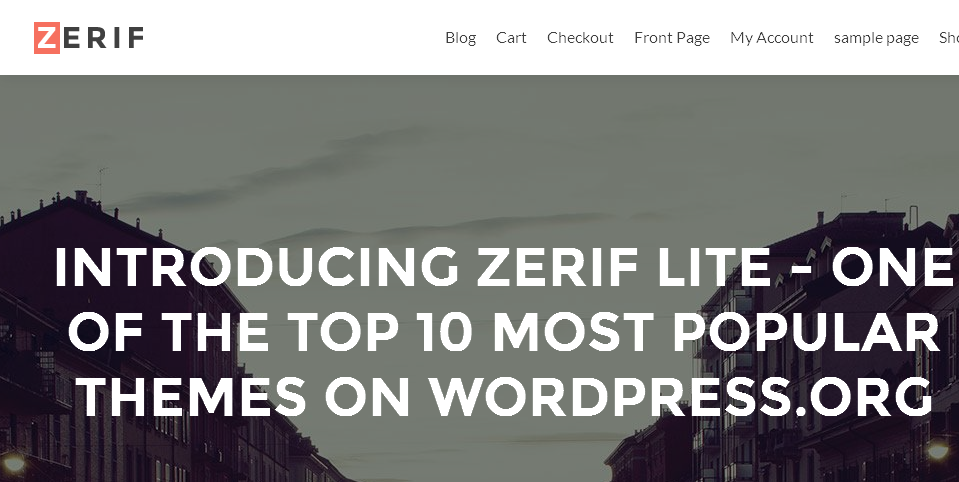 Zerif Lite is a single-page WordPress theme suitable for building a fully-functional online store with a shopping cart. The theme comes with built-in parallax scrolling effect. It has a static header with a simple menu bar. Zerif Lite displays different background images for separate sections like blog, testimonials and a contact form. The theme is suitable for creative agencies and digital studios as well.
View                           Download
4) Storefront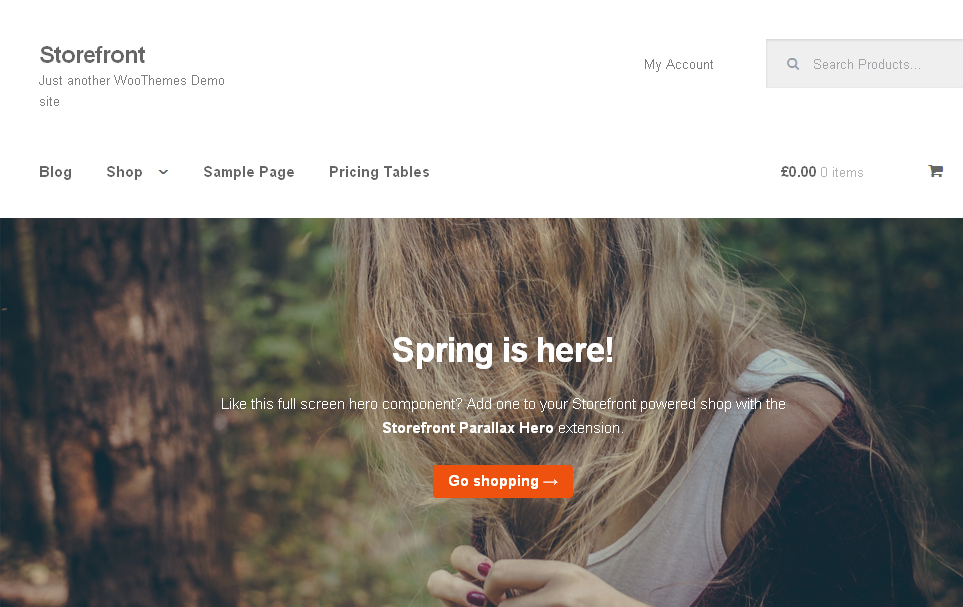 Storefront is an elegant e-commerce website theme. Its classy header displays a menu bar featuring blog, pricing and shop with a drop-down feature. It also includes a separate search feature for products and a shopping cart. You can display your product line on various sections of the home page, such as product categories, featured products, recent products and more. Storefront has a built-in translation tool and custom homepage templates.
View                          Download
Also Read: Top 15 WordPress Creative Themes
5) Eco Gray

Eco Gray is a minimalist e-commerce website theme. The theme offers basic features to integrate a fully functional e-commerce store in to a website. It is suitable for small businesses and retail outlets.
View                                  Download
6) Vantage

Vantage is a beautiful theme for building business, portfolio or e-commerce website.  The theme offers a variety of page layouts, icons, color schemes, plugins, sliders and more. It supports useful plug-ins, such as Page Builder, MetaSlider and FontAwesome allowing you to customize your website as per your needs. Moreover, its headline and footer comes with an option to put any kind of widgets, such as links, videos or text.
View                    Download
Also Read: ThemeIsle – Innovative WordPress Company for Themes
7) Mystile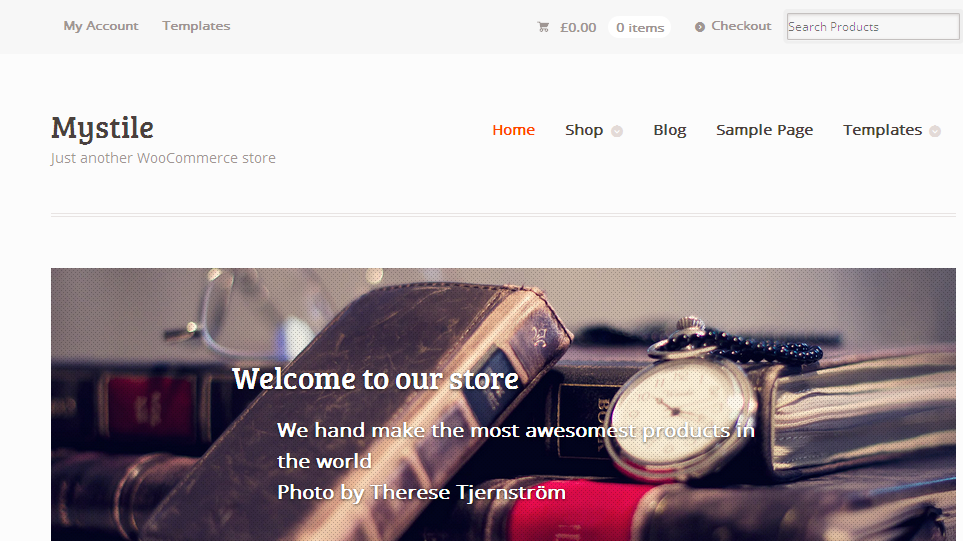 If you want to build a basic e-commerce website then Mystile will serve your purpose. Its minimalist design allows you display an assortment of portfolio items with ease. The theme also offers 4 footer areas to add any kind of widget from videos to textual content.
View                             Download
8) Wootique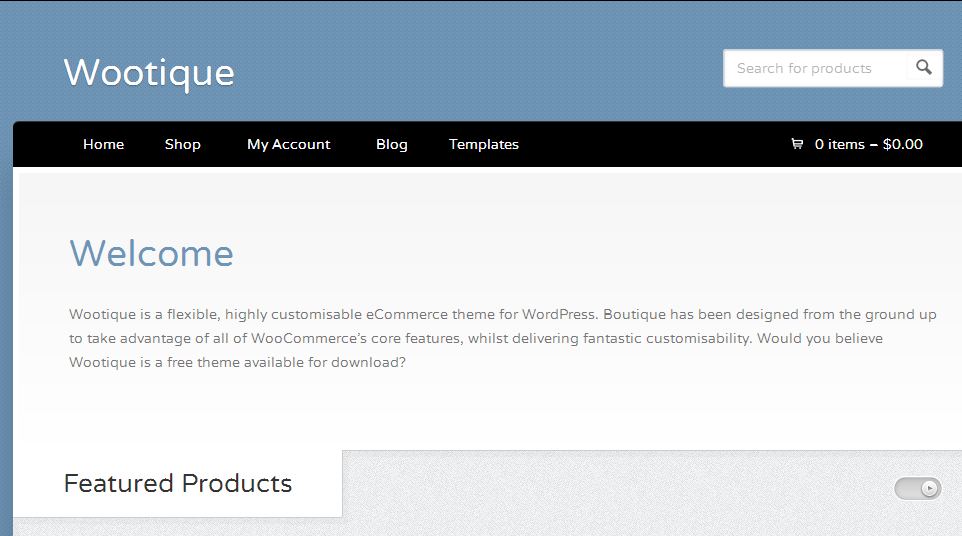 Wootique is a highly customizable theme for e-commerce websites. It has a slider to present a diverse collection of your latest offerings right on the homepage. The individual product pages are designed to include separate sections and tabs for images, descriptions and reviews. Additionally, there are separate sidebars on different web pages for featured reviews, product categories and social media buttons.
View      Download
Also See: Magazine & News Themes for WordPress by MH Themes
9) Virtue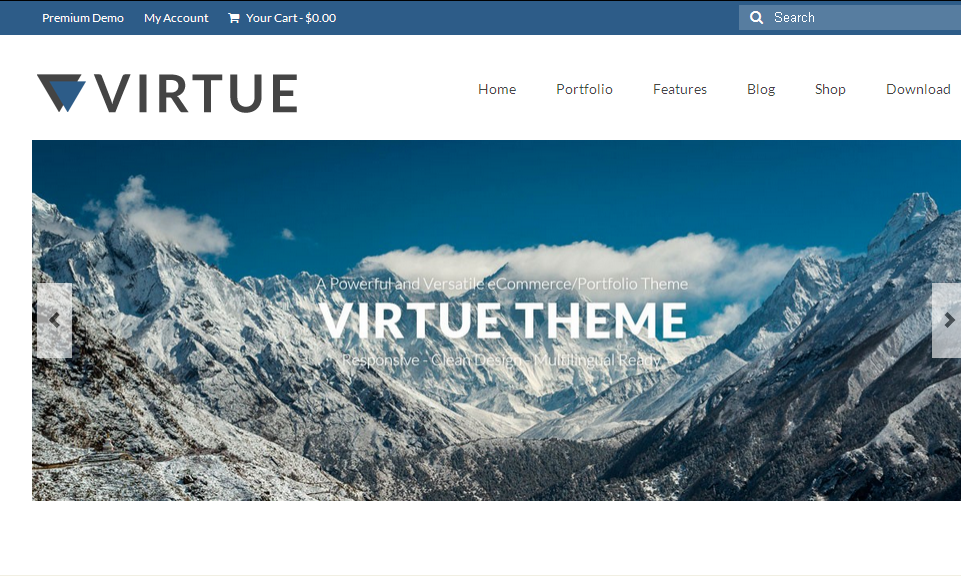 Virtue is a beautiful theme design that goes well with an e-commerce or portfolio website. The theme comes with several customization tools to add uniformity to your website's modern appearance. You can use an image slider to create a visually-stunning homepage or to display a collection of portfolio items.
View                      Download
10) Shop Front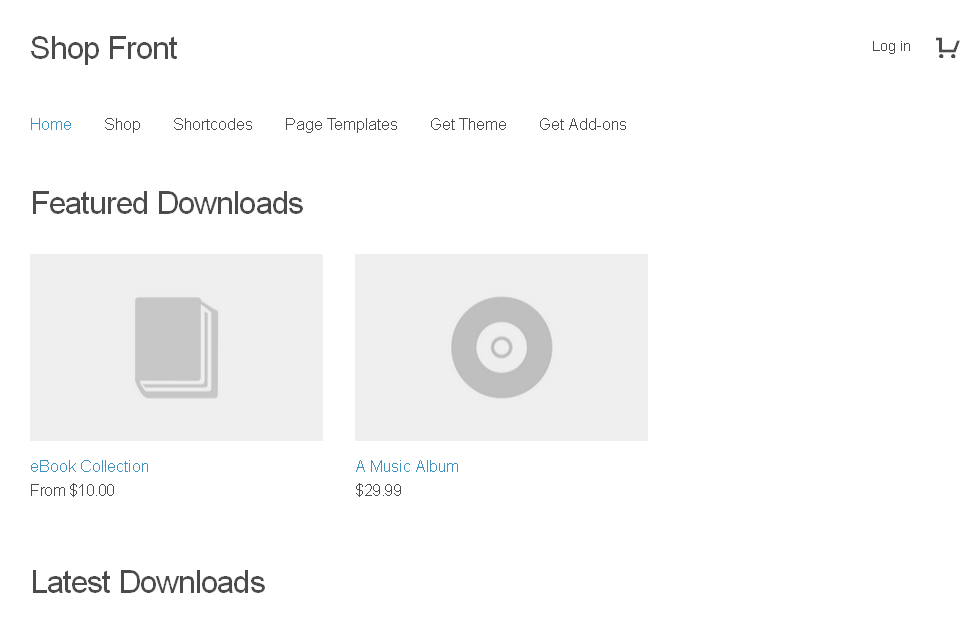 Shop Front is a standard theme for your blog or business website. The theme displays columns at full-width and the column layout works well for your product portfolio page. There are separate sidebars for individual products that come with purchase buttons. The widget areas are concisely placed and there are various sections for including blogs, product categories and more.
View                       Download
Also See: Top 6 Free WordPress Music Themes for Artists
11) AccessPress Ray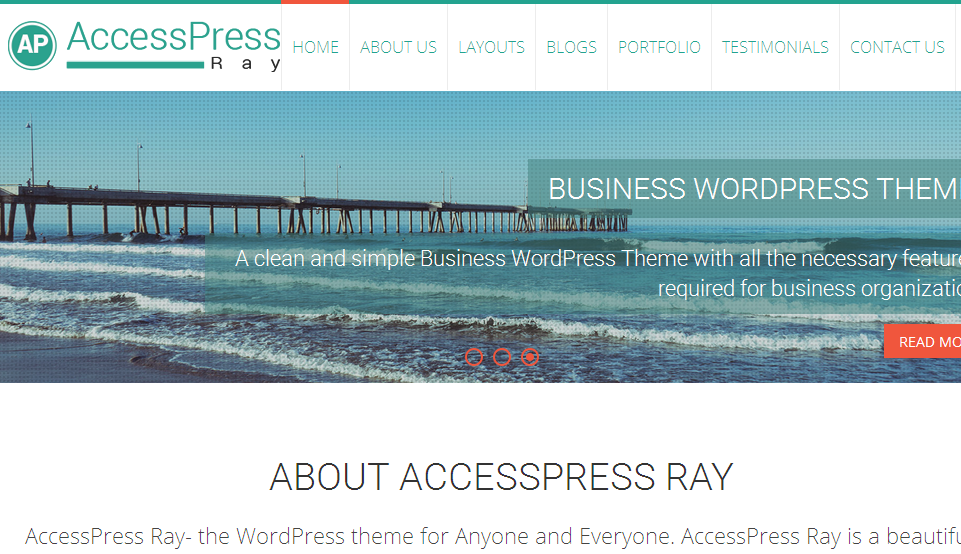 It is a multi-purpose theme for business and corporate websites as well as for blogging and portfolio sites. It features a full-width header and a flex slider that makes up for an elegant homepage. There are separate sections for blogs, services, products and testimonials. You can add social media links, in the footer.
View               Download
12) Heavenly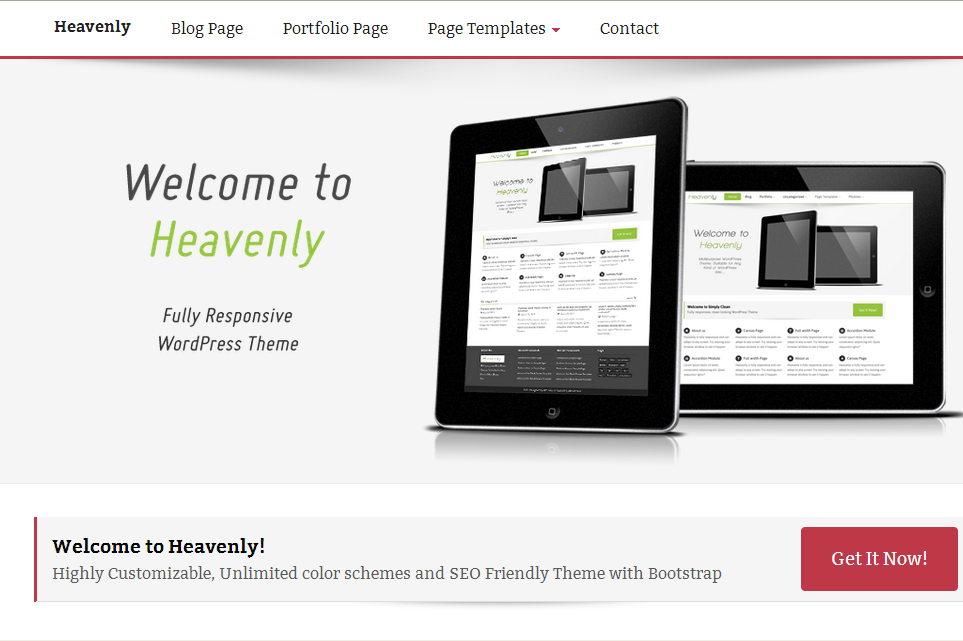 Heavenly is an SEO-friendly bootstrap theme that is suitable for any kind of website. It has a modern design and comes with several custom menus for choosing page templates, color schemes and more. It has a separate section for portfolio and blog page.
View                Download
Conclusion:
I am sure that you will find the right e-commerce theme for your website from this list. There are a lot of forums such as Quora where you can discuss issues related to fixing any technical problems. Moreover, you can know more about plugin extensions for your themes from various online sources.
Let me tell you that I would like you to share your experience of building a website or highlight any issues which you encountered using any of those e-commerce themes mentioned above. You can also post links to your website's url as a lot of readers would get an opportunity to check how these themes actually work and look. You can post your comments in the comments box below. Alright. Good Luck.