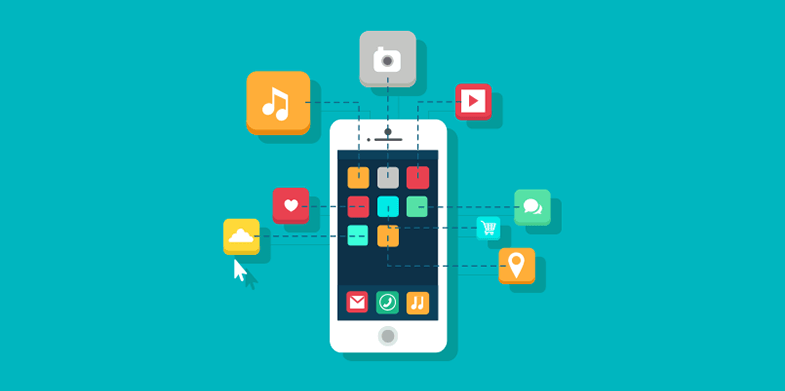 The scope of mobile development is increasing very rapidly. Today, we have advanced mobile technologies which cater to a plethora of industry-specific applications as well as numerous other use case scenarios in our modern day-to-day life. There is an increasing demand for advanced mobile applications which can address specific issues and deliver smart solutions. Mobile apps have become relevant for several modern businesses working in various sectors, such as transport, retail, e-commerce, health care, real estate and more. Corporate giants and big firms spend huge amount of money in developing mobile applications for native platforms like iOS and Android.
On the other hand, there are several small companies, start-up firms, merchants and other small business owners who do not have any technical expertise to build their own branded mobile application. Similarly, there are several freelance writers, artists, journalists and other professionals who feel the need to promote their work online. So, the demand for a mobile website or a native mobile application has grown tremendously which has caused several 'Do-It-Yourself' mobile application building platforms to emerge.
These software platforms provide a suite of development tools which allow anybody to create a mobile application easily without having to write a single line of code. One can create a range of mobile applications and mobile websites for various mobile devices, smartphones and tablets. Similarly, these platforms provide technical support as well as other useful resources to build and publish a branded mobile application for various platforms like Windows, Android, Apple, BlackBerry and more.
So, here I am providing a list of popular names of DIY mobile app building solution providers in the market. Alright then let us check out the list of 10 DIY mobile application building platforms.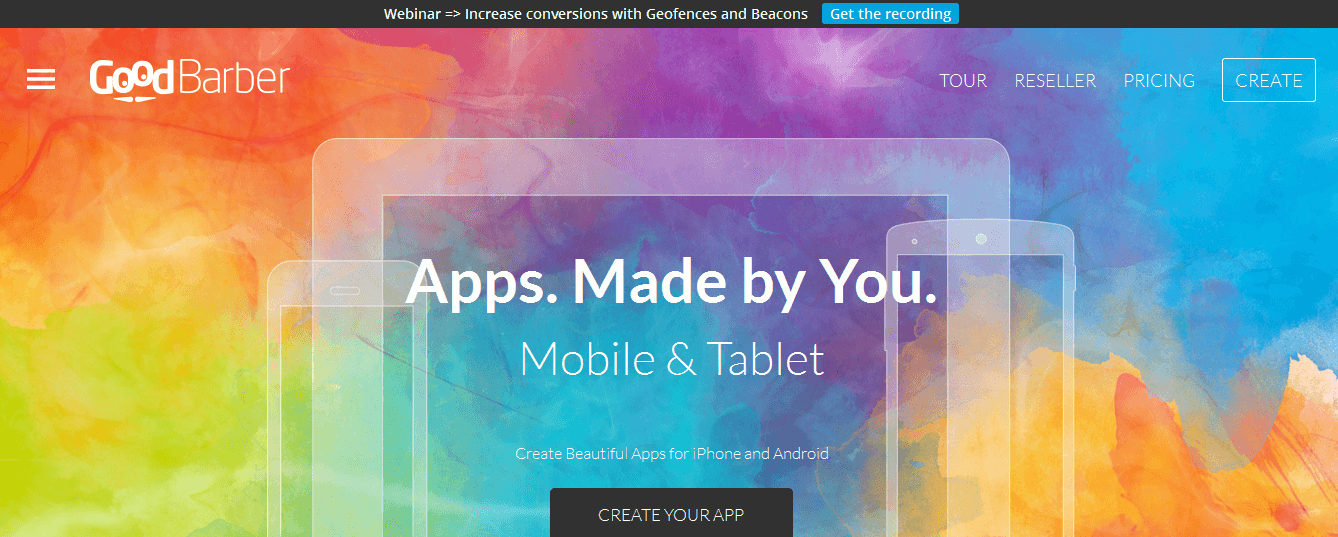 Good Barber is a robust DIY mobile app creation platform which allows anyone to design feature-rich, mobile app for multiple mobile devices like smart phones and tablets. A striking feature of Good Barber lies in its impressive collection of ready-to-use app designing themes, UI components, and content blocks. One can also design and publish apps for native platforms like iOS and Android.


EachScape is a mobile application development platform which allows web developers to easily create responsive mobile applications for multiple platforms, such as iOS and Android. The platform provides a modern drag-and-drop IDE (integrated development environment), which allows building HTML5 mobile applications as well as cross-platform, hybrid apps. Besides, EachScape also generates native source code for iOS and Android which allows developing native applications.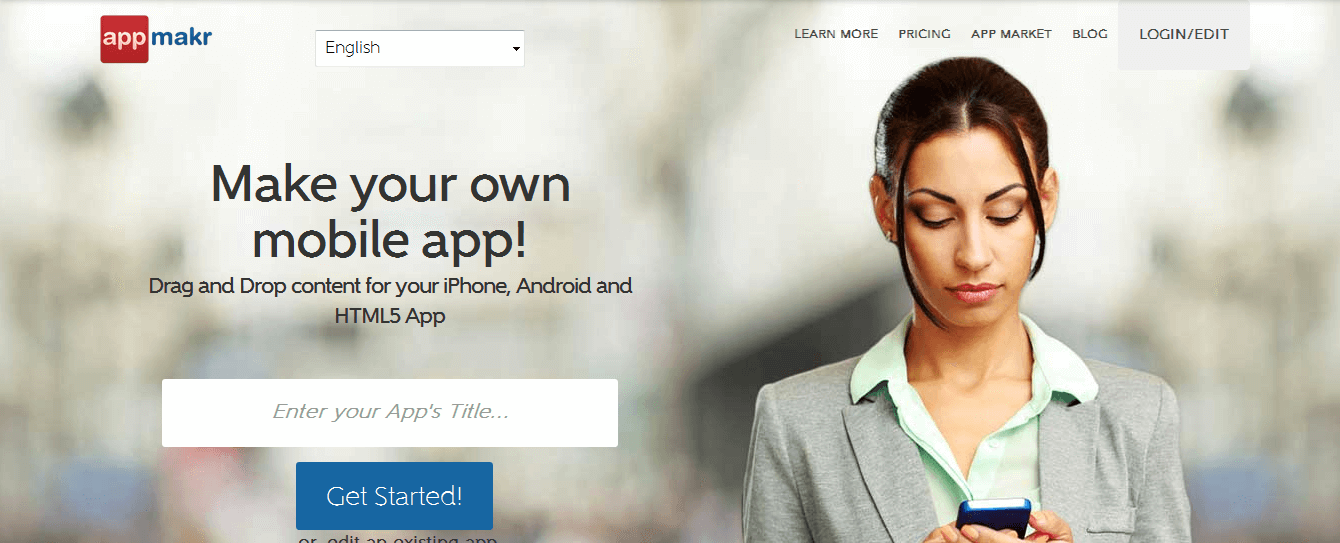 Appmakr is one of the most popular do-it-yourself mobile application building platforms in the industry. Appmakr provides a simple drag-and-drop interface which allows developing a variety of native and HTML5 mobile applications easily.  It offers an iPhone app-maker which allows developing native mobile applications for various Apple devices. Appmakr also makes it easy to develop and publish native applications on Google Play and the App Store. Moreover, one can build a HTML5 mobile website which works with any HTML5-compatible smartphones and mobile devices.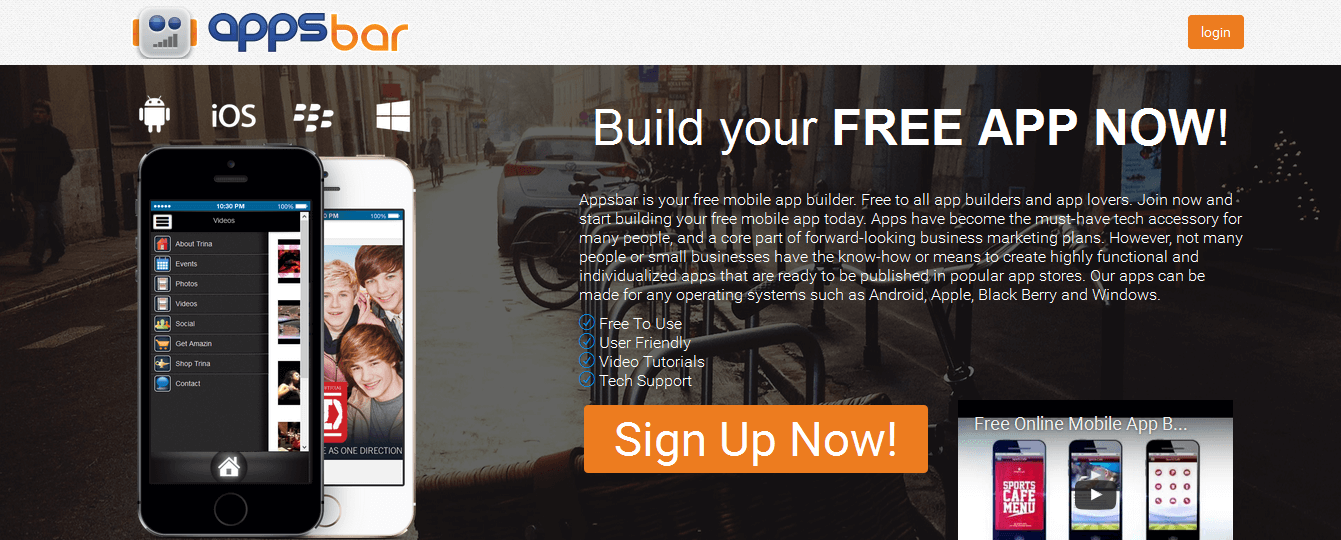 Appsbar is a robust do-it-yourself mobile app builder which allows building mobile applications for a range of platforms, including Apple, Android, Windows and Black Berry. With several app building tools, technical support and training videos, Appsbar makes it convenient for businesses or individuals to create a mobile application for free without having to do any coding. One has to simply select the application type from various available options, like business, music, games and others and start building a mobile application instantly.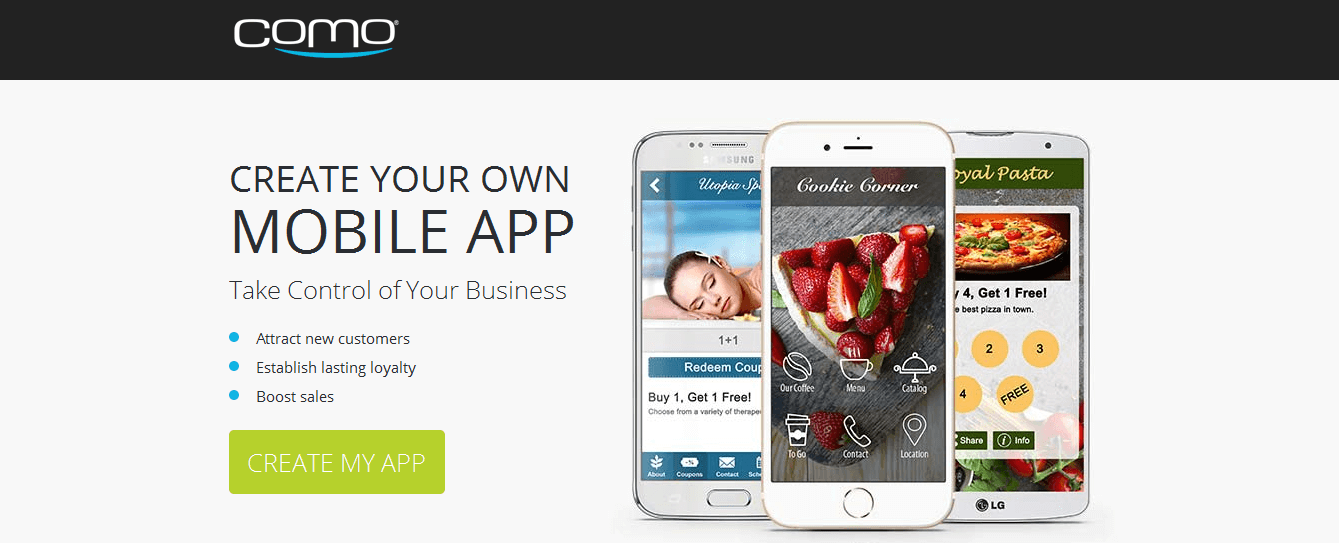 Como is one of the leading providers of mobile application building solutions in the market. It provides a DIY mobile app development platform which caters to small businesses, professional retail chains and large corporate brands. Como makes it simple to build an enterprise-level, mobile application and integrate a full-fledged customer engagement solution which resonates with the company's brand image. Como Premium is a full-service, CLM (customer loyalty management) solution which offers business analytics and customer management services as well as several auto-pilot tools for executing business intelligence, app promotion and branding solutions.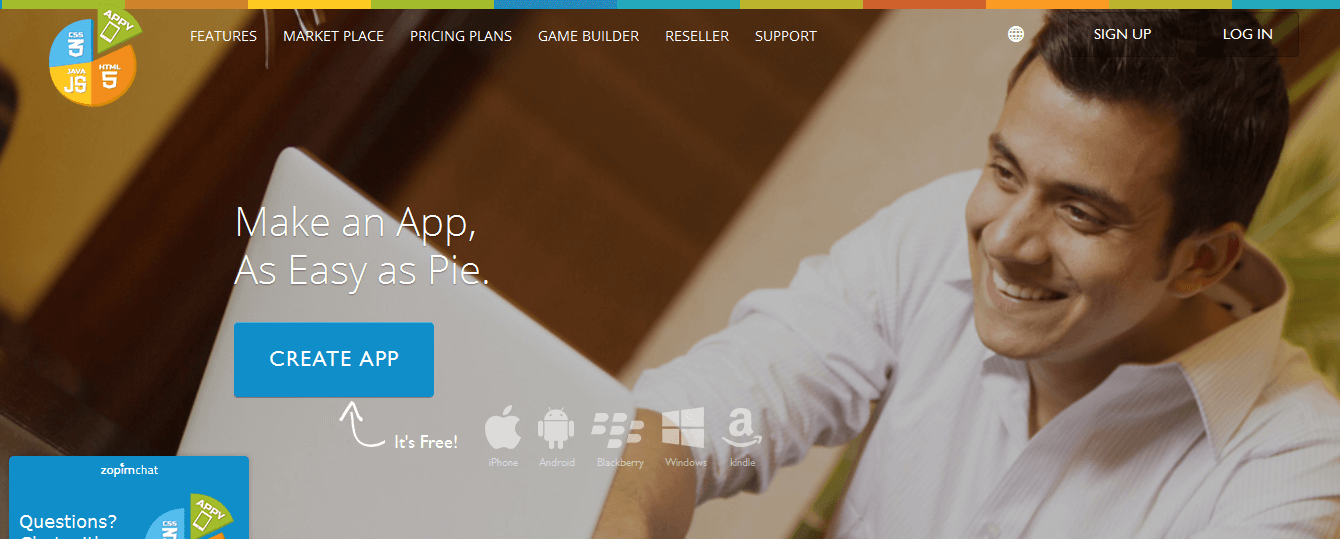 Appy Pie is another prominent name in the list of mobile app building tools. The product is very suitable for start-up firms, modern businesses, merchants and large companies. Appy Pie provides cloud-based, mobile app building software solutions for a range of platforms, including Android, Symbian, iOS, Windows and Black Berry. The company is committed towards providing excellent technical support and customer service and provides a range of video tutorials to provide help with app creation, publishing and monetization. One can easily build a variety of mobile applications, such as mobile-friendly online store, chat application, mobile business website and real estate mobile app.

Bizness Apps is one of the widely used mobile app building tools in the market which is suitable for small businesses and start-up companies. One can choose from a range of in-built app building templates or create a custom mobile app for native platforms and web. The company's website displays a good collection of sample app examples catering to various industries, such as restaurants, fitness centres, real estate companies and law firms.

Shoutem is an advanced mobile app building solutions provider in the market. The platform features a user-friendly drag-and-drop interface, integrated CMS solutions and modern mobile app designing tools. Shoutem allows building mobile apps for churches, event management firms, restaurant companies, music companies, artists and corporate businesses. The platform also offers other great features, such as application previewing, app monetization, user activity analytics, user management and push notification dispatch support.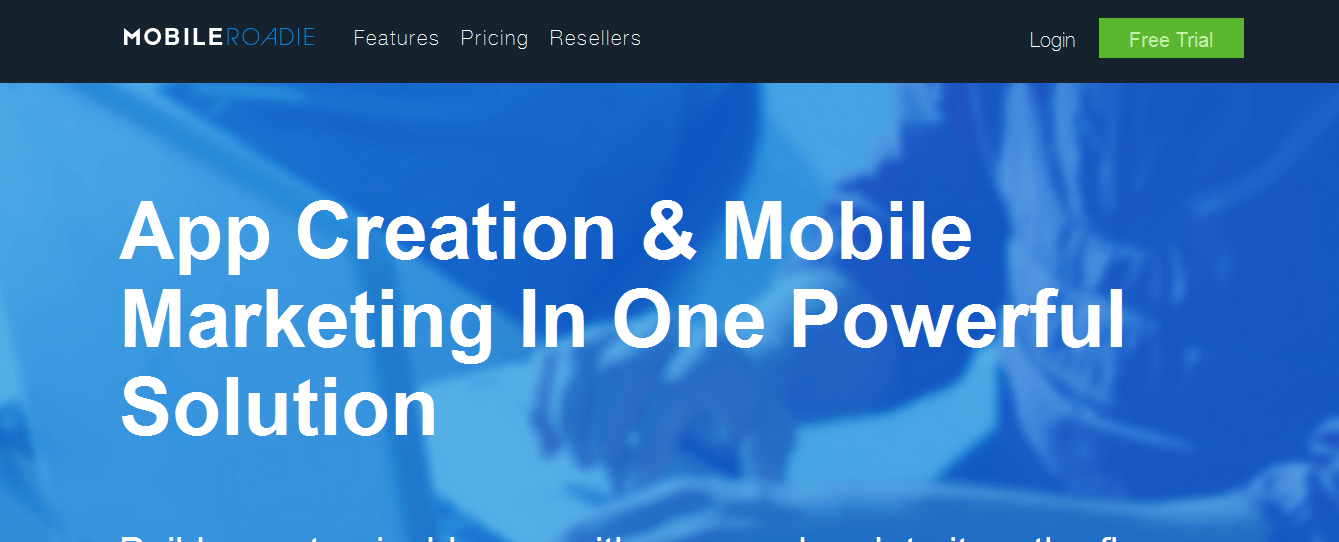 Mobile Roadie is a powerful cloud-based platform delivering mobile application development solutions as well as mobile marketing and mobile app promotion services. One can easily create a custom enterprise mobile application or a native mobile app for iOS or Android. Mobile Roadie provides several useful mobile app marketing features, including support for sending push notifications, geo-targeted marketing services and user analytics.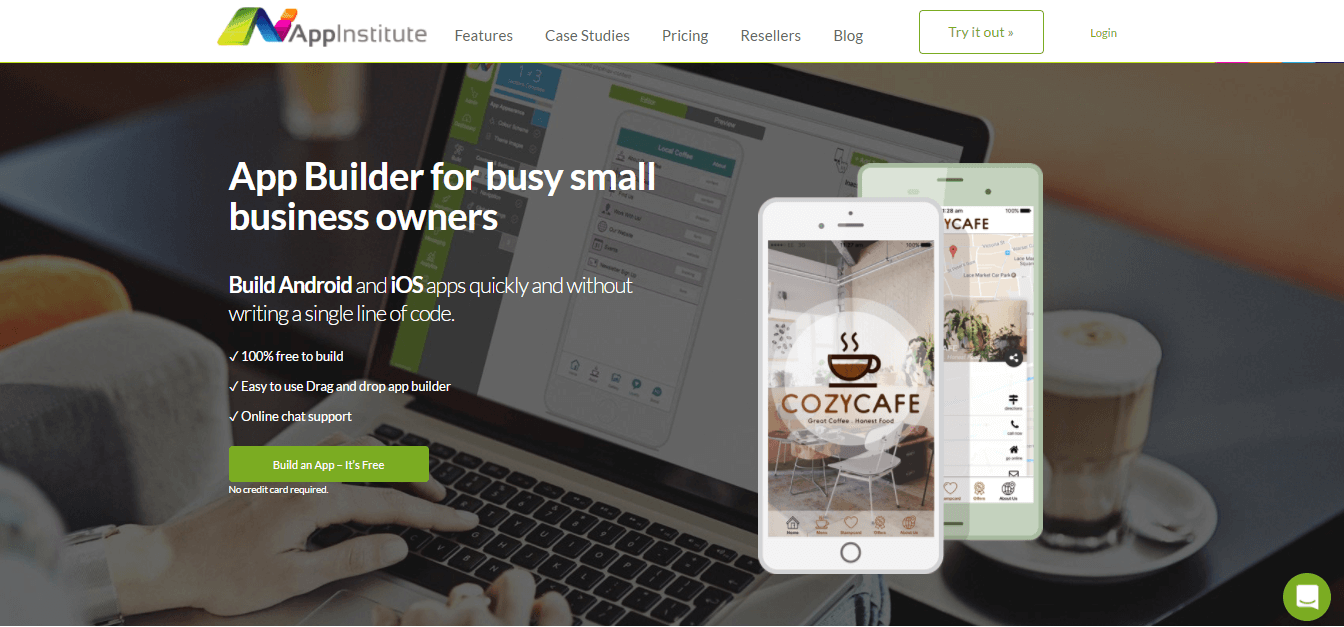 AppInstitute offers a code-free app builder solution that is targeted at all manner of small business – from beauty salons and restaurants to lawyers and car dealers. Their app maker offers a wide range of business templates in a drag-and-drop system that offers an intuitive way for people with no coding knowledge to make apps for both iOS and Android. Some of the features offered by AppInstitute include advanced push notifications, a built-in loyalty system and a food ordering module.
Conclusion:
Modern Do-It-Yourself mobile app building platforms provide a variety of features which cater to a range of business requirements. So, businesses owners should choose a suitable platform depending upon the kind of mobile app building solutions they are looking for. If you have some more names to add to the list or would like to share any feedback, then kindly write your thoughts in the comments section below. Thank you.