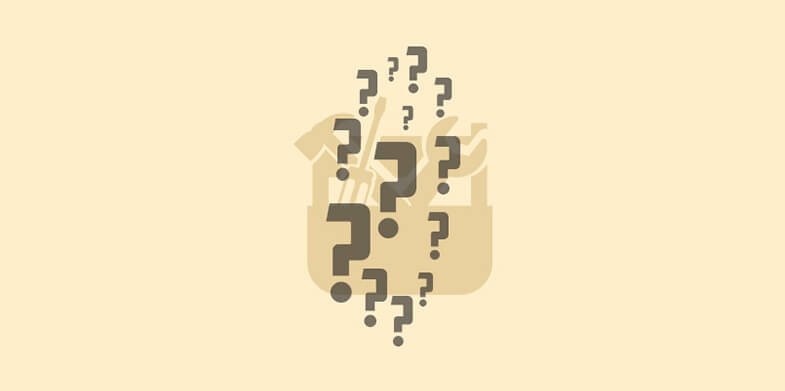 The importance of quizzes in our lives is not simply limited to examinations. Of course, their usage in the education sector is more prominent since they allow assessing the knowledge of students. But, their usage in recreation, education and marketing is also beneficial. From quiz shows and quiz games to online polls and surveys, quizzes can be used in a variety of scenarios. The work of creating, publishing and sharing quizzes online has become very easy. There are several web-based tools which are designed to allow building a variety of quizzes, such as question sets, multiple-choice quizzes, image-based quiz sets, true or false quizzes and more.
One important benefit of these tools is that they allow embedding quiz sets in to websites and blogs as well as share with every one through a public URL link. Moreover, some modern quiz building tools offer features, such as real-time feedback processing, advanced assessment tools, automatic grading system and other such options to apply custom settings for generating improved results.
These tools can provide immense help to educators, teachers or home tutors in conducting online exams or tests. They can be useful for building quizzes for online courses. Moreover, quiz building tools also cater to corporate companies for creating aptitude tests which can help in assessing the knowledge of interview candidates. Casual bloggers can engage their readers with funny or trivia quizzes in order to make their posts more interactive. Besides, content marketers and social media users can build quizzes for their posts, conduct online opinion polls or use quizzes for creating custom surveys. So, considering their importance in various sectors, I have compiled a list of different quiz building tools which can allow anyone to create and publish an online quiz easily. Alright, so let us check out the list of 10 Popular Quiz Building Tools.

Revision Quiz Maker is an online tool for designing course-specific quizzes for desktops, smart phones and tablets. It allows designing various types of quizzes, such as multiple-choice questions, matching questions and fill-in-the-blank questions. Revision Quiz Maker also provides features to share quizzes with others through Facebook, custom url or e-mail. One can also use images in quizzes; see scores in real-time and play quizzes posted by other community members for free.
2) Quizinator

Quizinator is a robust web-based tool for building interactive quizzes, question sets, study sheets and more.  It is ideal for educators since it allows saving the various educational resources, such as lecture plans, study notes, exams, images and videos at one place as well as allows creating a public link for any documents. One can use electrical circuit diagrams, graphs, chemical symbols, maps, and geometrical figures in quizzes. Quizinator also offers modern features, such as performance tracking with chart reports, setting time duration, building custom content libraries and more.

All The Tests is an online destination for exploring and playing a variety of quizzes in categories, such as career, personality traits, music, health, games and more. One can also create various personality tests, IQ tests, true or false quizzes, multiple choice quizzes and selection quizzes.
Also See: Top 12 Tools for Designers To Create Infographics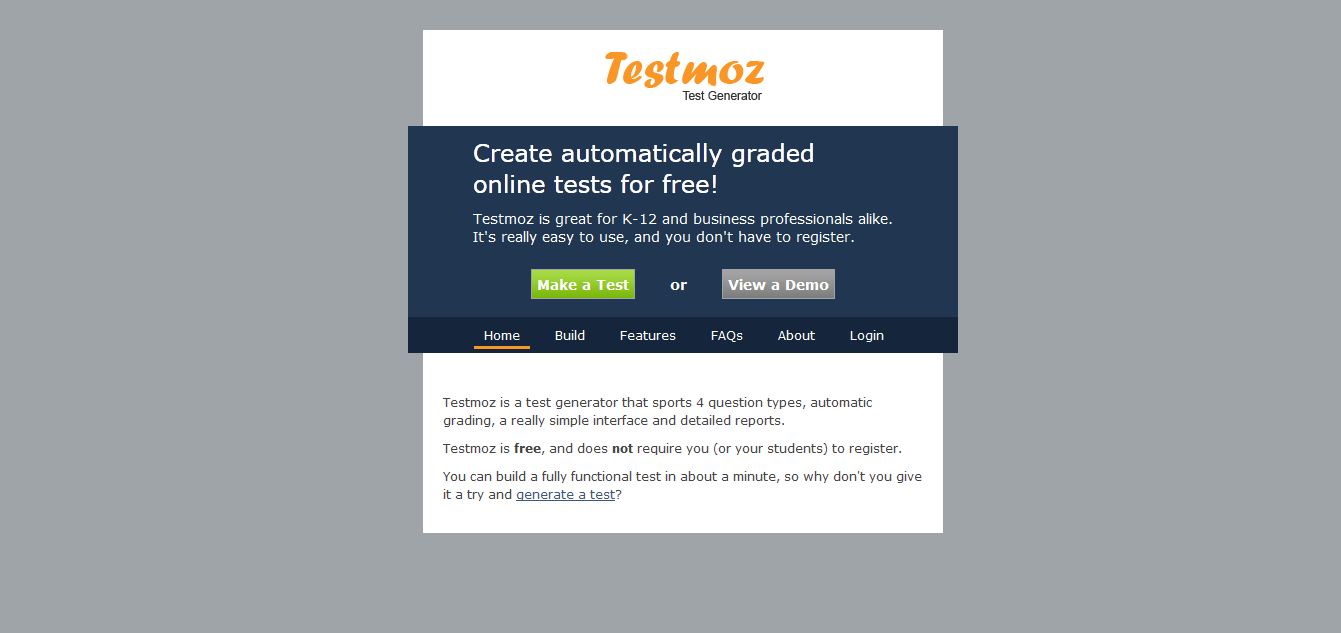 Testmoz is a basic online test generator which is suitable for students as well as working professionals. The tool allows designing four types of quizzes, namely true/false, multiple choice, multiple response and fill-in-the-blanks quizzes. Moreover, Testmoz provides other useful features, such as generating quiz URLs, generating score reports and setting password protection.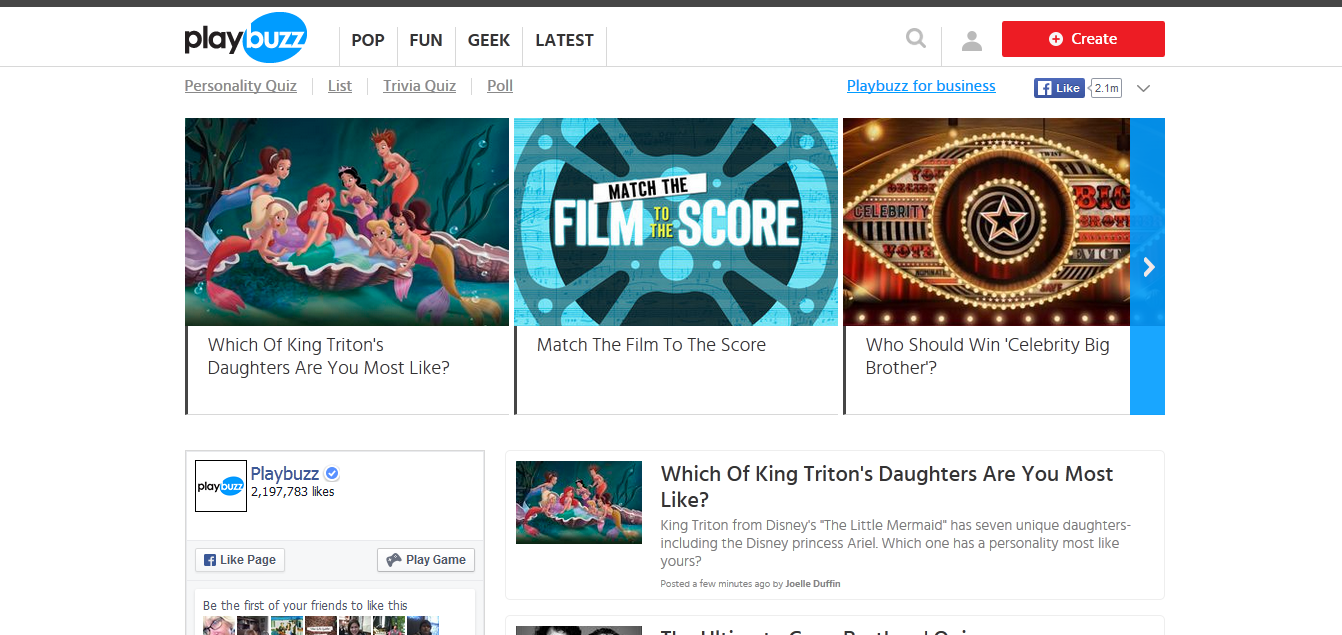 Play Buzz is an advanced, online application for creating quizzes and polls in a variety of formats, such as countdown lists, swiper tests, personality quizzes, gallery quizzes and flip cards. It also allows publishing and embedding quizzes in to websites and blog posts as well as sharing quizzes online with others through various mediums.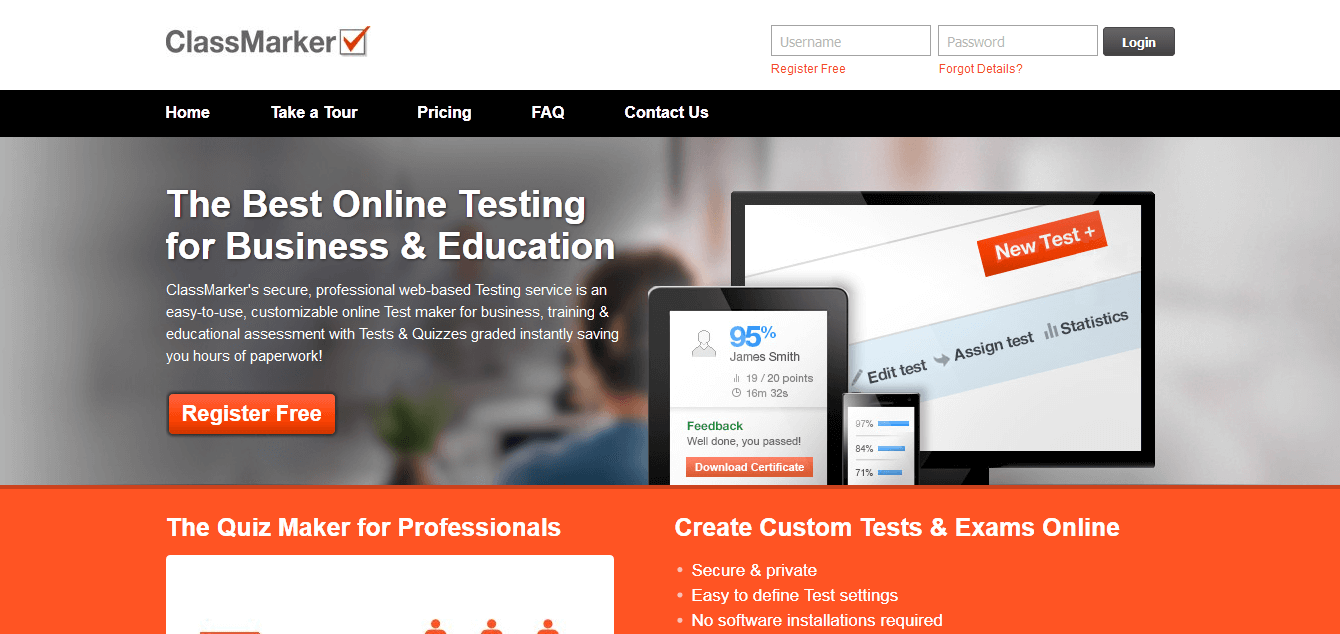 Class Marker is a modern online test creation tool for educators and business professionals. It offer premium plans for creating tests for online courses, distance learning tests, e-learning, essays, practice tests, aptitude tests and more. Class Marker also provides other useful benefits, such as public/private test access, time duration, custom test settings, custom certificates and test integration in to websites.

Flexi Quiz is a powerful online quiz building tool which caters to business owners, teachers and social media users. The tool allows setting time duration for the tests, public/private test sharing options, review features for respondents, automatic grading function and generation of analysis reports.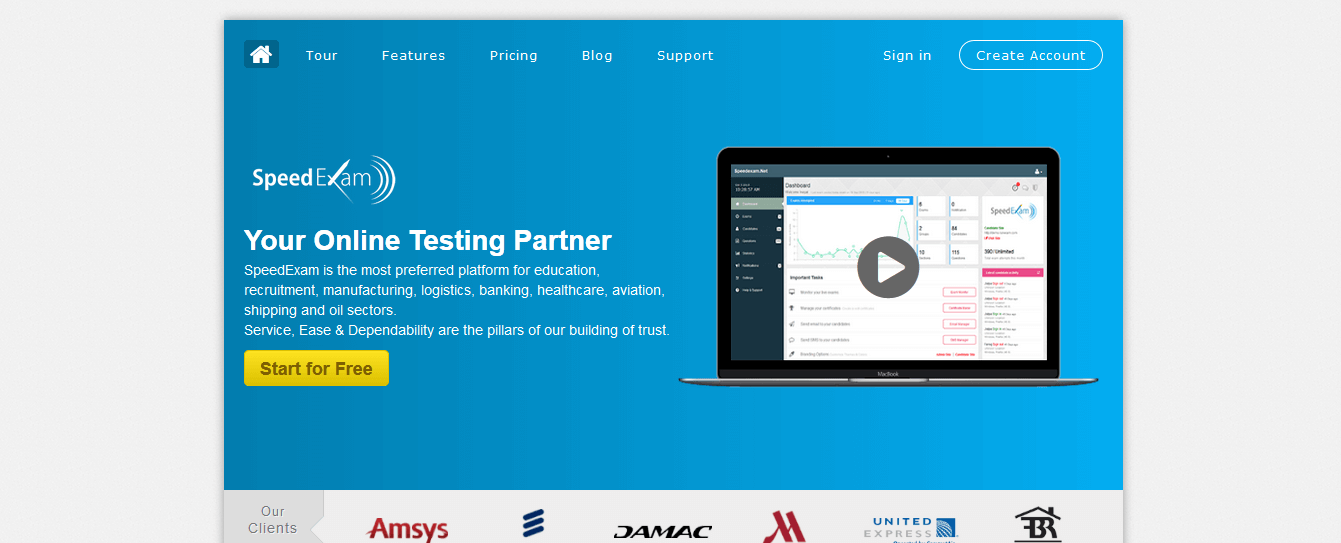 Speed Exam is an online exam software application with a host of modern features. The application allows tracking the activities of candidates in real-time by providing a live-coverage of an examination and revealing important details about each candidate, such as status, location details, etc. It also allows sending personalized emails and SMSs from admin accounts; create video, audio and scenario-based questions; perform detailed analysis and reports; use cloud-storage facility and more.

GoConqr is a modern quiz building tool offering features to create questions for various subjects, such as Science, Geography, Algebra and Physics. One can also make use of the various built-in resources, such as flash cards, slides tools, mind maps and notes to make quizzes more interesting and interactive.

Qzzr is a robust tool for creating, publishing and sharing trivia quizzes. The tool offers built-in features for adding labels, promotion cards and other marketing resources to drive online and social media traffic for lead generation and positive conversion. It is a suitable tool for content marketers and professional bloggers to attract audiences. Qzzr also provides features, such as insertion of texts, images and animated GIFs; multiple language support and integration with WordPress.
Conclusion:
With that we have come to the end of our list. I am sure that the tools mentioned on the list will prove to be useful for educators, tutors, content marketers and business owners. Most of these tools are free to use but a few of them provide advanced features only through a premium plan. Depending upon one's requirement, one can choose the right quiz building tool to get started right away. If you want to add some more names to the list or share any valuable feedback, then you can write your comments in the comments section below. Thank you.