Being an entrepreneur is fashionable and if you are also an innovator, you are a guaranteed success. If you have ever thought of setting up a different business concept, here are some who have gone out the way to make some innovative business. These 10 original and innovative self-employment ideas with which you can join the world of business.
1. Fellow Barber
Is a barbershop profitable? What about a costume shop? All this is joined in Fellow Barber. This original business model, born in Brooklyn, allows its customers to order a tailor-made dress while they have their hair cut. In addition to suits, they also sell sportswear. It is noteworthy that it has been well received by the vast majority of customers.
2. Tarot & Tea
Tarot & Tea was founded with only one goal in mind: to provide Detroit residents with a haven of tranquility as an alternative to their busy lives. Although it seems incredible, many people use tarot services. This is reflected in billions of dollars annual billing only in services provided via telephone. This original type of business is very profitable, especially taking into account the times of crisis we are going through, in which people seek solutions and answers to their problems, even in the most unexpected places while enjoying the beneficial nutrients of a good tea.

3. Abalo Publicidad
Abalo Publicidad is another example of a unique start-up that focuses on quality over quantity. They make and sell via their e-shop remarkable office items and clothes which are very valuable for businesses. Their catalogue includes from agendas all the way to usb pen drives. Abalo Publicidad is the face big businesses turn to, to equip their employees with all the things necessary for work.
4. K9 Scrub Club
In California, they have decided that dogs also need their moments of relaxation to get rid of all the stress that comes with dealing with humans throughout the day. As a result, K9 Scrub Club spas have been opened. In these centers the animal will be treated with all kinds of luxuries, such as massages, baths, dog treats, etc. In addition, these spas sell all kinds of products for use and enjoyment of dogs.

5. Nomad
Everyone has heard of all kinds of food trucks in America, but in Nomad they have decided to give it a twist by creating a mobile clothing store. This clothing store inside a truck has been running since 2013 with great success. It is mainly dedicated to women's fashion and locally made jewelry. Nomad publishes its route on its website so that people know in advance what day the truck will pass through its area. This type of business has the great advantage of fewer expenses when it comes to being in different cities and all that within the law.
6. Big Picture
Here's the idea of ​​a luxurious and highly sophisticated movie theater. Big Picture is not just a place in Seattle where both old and modern films are projected. It is a place that has a bar, restaurants and meeting space. The interesting thing about this business is that sometimes they realize events related to the projection of some film in which people have to go dressed in line with the time in which the film is set.

7. Wine Outlet
In the past year Wine Outlet has become the face of wine and wine delivery in Greece. They offer detailed information about common but also unique wines and via their e-shop they sell and deliver them all over Greece. There was huge demand for this type of service in Greece which made its success all the more likely.
8. Bag Borrow or Steal
Bag Borrow or Steal is dedicated exclusively to the rental and sale of handbags of big brands. It is known for the boom of second hand businesses and rental of groom or bridal gowns. But in this store, we find something much less usual, such as having the opportunity to try a bag before buying it, as well as being able to rent the bag for social events in which we need to look a certain level of status.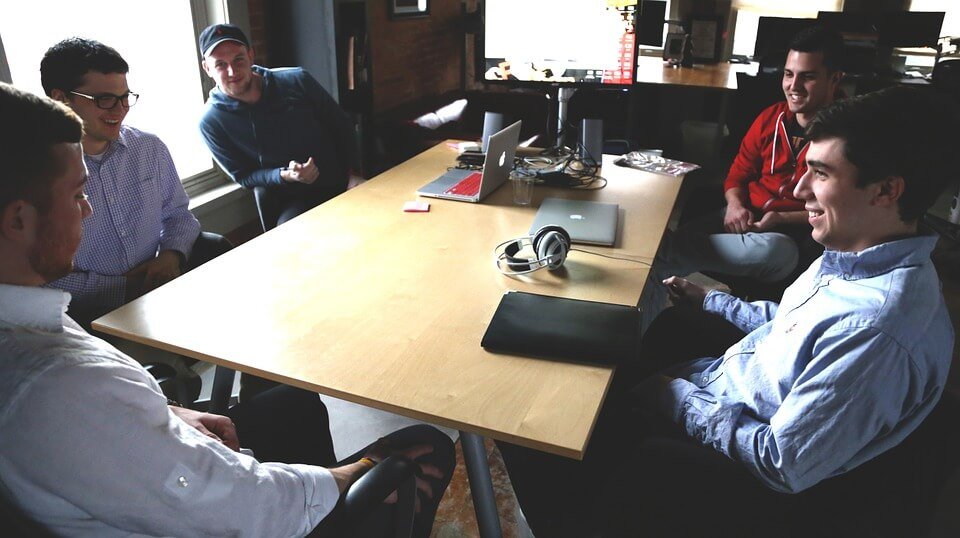 9. Rent a Friend
We have all needed a close friend on some occasion and it has not been possible because they were busy or not around. Well, that's over with Rent a Friend. In this business, you can rent a friend for only $10 an hour, so that he accompanies you to run, to get an ice cream or to support you after your last amorous disappointment. The idea proposed by this company is to carry out the social work of offering company to a person who feels alone.
10. Santa Mail
To conclude we will talk about a business created by Byron Reese through the internet. Reese loved Christmas, but thought it was very difficult for parents to keep the magic and secrecy around the figure of Santa Claus, so he had an idea. He would send letters to children around the world pretending to be Santa Claus. To give it more realism he got a postal address at the North Pole and accompanied his shipments with photos and postcards of the "home of Santa Claus". The parents, who write letters and get in touch with him, pay $10 for each letter sent. Since launching the business in 2001, he has sent more than 300,000 letters.