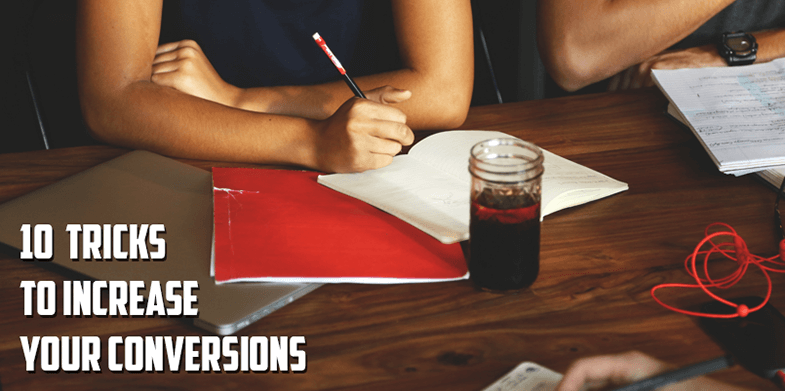 Why advertise online?
What is the point of putting money into an online campaign?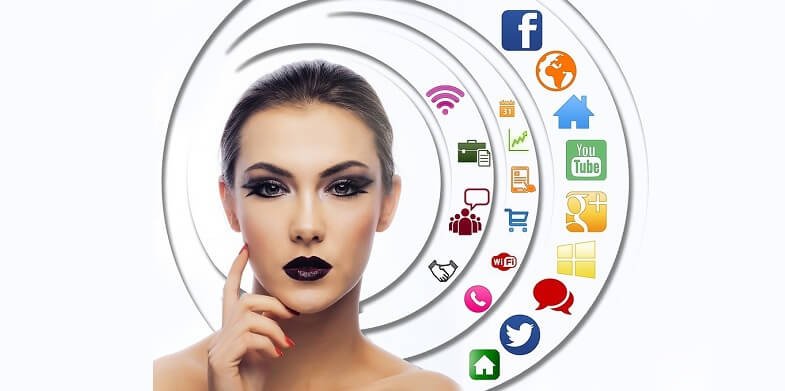 Well the point is to convert, to sell and to increase your conversions…because the truth is your business depends on a high sales volume.
So What's the answer? To create a goal, a conversion rate goal. So let's shoot for the stars and say you want to increase your conversions by 50%.  How would you do it?
Often it's just a small change that can lead to a grand improvement. So these 10 tips to increase your conversions can really make things work for you. But before increasing conversion you must check out some tips on how to increase traffic on your website and your blog.
1. Do Some Testing

When you buy real estate, location plays a key factor in the price but when it comes to effective conversions, it's testing that plays the most important factor. That's why A/B testing is important. This is the testing of two possible versions of your page, then direct the same percentage of people to each version of the page to see which works best.
2. Create a Clear Value
Your page will convert better when your proposition is clear and there is a real value that is easily identified. This tells the reader why he should really buy from you. It takes more than just a good ad to explain this reason. Think of what you want to say and what your audience really needs to hear about your product. Don't worry so much about font color, size and images when you haven't yet focused on the value of your proposition first.
What creates a good value proposition?
You need to be different from your competitors' offers.
You need to excel at just one element of value and differentiate yourself from others on this one point.
Think about that value proposition and what makes it different from others.
3. Create a Sales Funnel
When you want to increase conversions you need to be careful asking for that signup or sale. If you ask for it too fast, you might turn off your audience instead of getting them to sign up. Plus if your product is expensive or complicated, you need to get your reader ready to commit. Consider offering a demo or a free trial first before you ask for a purchase or a signup. This can significantly improve your conversions.


How do you create a good sales funnel?
This example may help. Let's say you want to sell a home repair course. Visitors that come to your site want valuable information on home repair. So, the solution is to:
Offer good advice on your blog, videos, and articles
Become a good source of information on home repair
Give your readers a good reason to sign up to our email list
Offer free mini video courses over the email so your readers can see what your video course would be like
Finally, send your audience to your sales page and ask for the sale
4. Cut Out the Blah Blah

Offer clear, concise and useful information. This will trump persuasion always.
Don't talk over people's heads and don't try to impress with fancy, complicated language. That just doesn't work.
5. Talk to the Critics
There will always be those who want to criticize your website, your product or service. Address the objections and the hesitations people might have with your offer.
To answer these objections effectively you'll want to:
Create a list of possible objections customers could have. Talk about these concerns and address them. Add these concerns and solutions to your content on your website.
Explain how your product can solve this problem.
Explain why customers should believe in you.
6. Increase Trust
Just think of the street vendors you have come across, and the way they frighten you. You need to create trust with your customers. Build trust and add trust elements to your website to increase your conversions.
7. Make It Easy for People to Buy from You
One of the best ways to get more conversions is to make the purchasing process easy. It's got to be easy to make that buy.
8. Communicate the Value in your Product or Service
Many businesses just don't offer enough information about their products or services. Describe your product or service with real value and real interest. Add as much information about a product as possible. Add videos and images as well as a really good reason to buy the product.
9. Offer Proof of the Quality of Your Product
You need to show that your product works through testimonials, case studies, and even scientific proof.
10. Keep Your Audiences Focus
You want people to focus on the purchase and not be distracted by other things. The more visual distraction, the less likely they are to make a converting decision.  Remove or minimize things that are not relevant to the reader taking action.