There are many times when old trends come back into fashion and style once again, and this happens a lot in the web development industry. Sometimes, as the web progresses, designers tend to look back to what they were doing in the past in order to create something more unique, with a modern touch. There are those trends that have already been considered outdated and old fashioned, which later on come back into style, and they are used by web developers to create amazing designs. They produce unique and stunning websites that everyone will be talking about.
Here are some of the most beautiful vintage design websites you can consider for your inspiration:

This is a different kind of design that is beautiful and can be hard to ignore for anyone who comes across it on the web. So much creativity has been used in the creation of this website design, which is the reason why it is much more different and unique from other website designs out there. It plays on visual elements from brands that were created decades ago, giving it a special authenticity.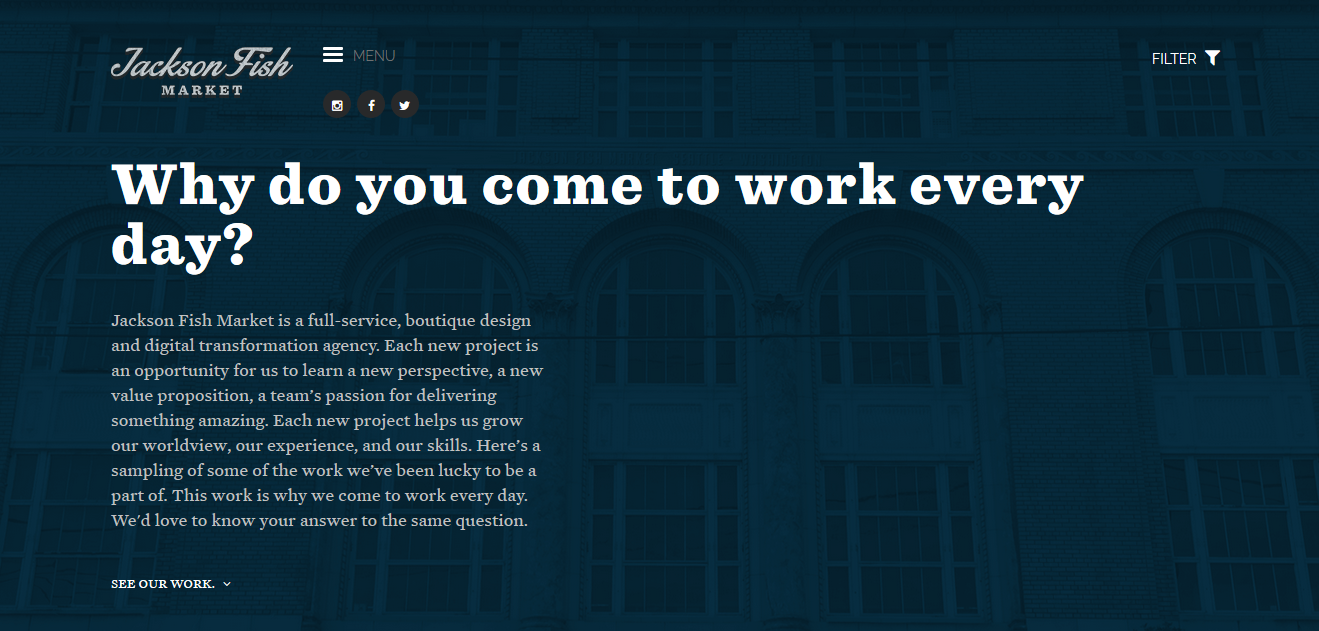 A great layout, use of fun fonts and large images is something that has worked really well for this web design. It has a rustic and old look and feel, thus is very subtle as you can only tell this from the background. By using color in the foreground, the vintage website design feel is not overwhelming instead giving an impression that is somewhat mystical. Generally, the design is great looking and can easily elicit some curiosity from many web users.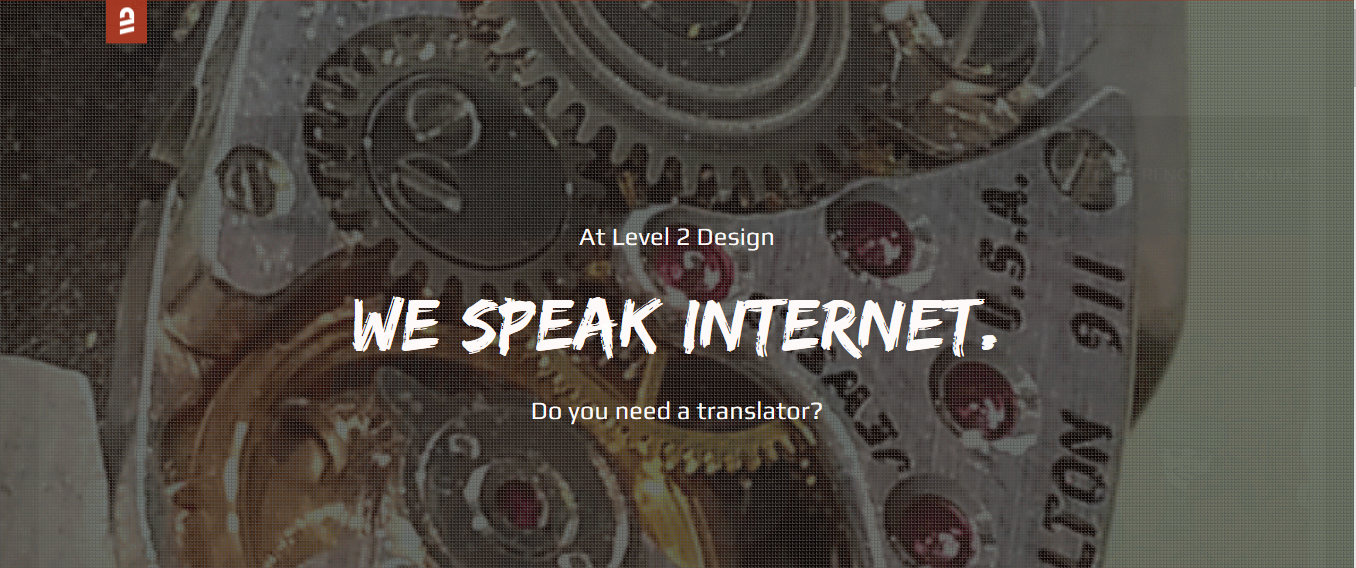 This is creatively designed website with a vintage design touch. Rather than simple using a vintage and cartoon feel, it has incorporated vintage moving elements in the background of the website. Not only does this attract your attention, it also retains it. The more you explore this website, the more you will notice subtle touches of vintage elements that keep visitors enthralled.

So much creativity has been used in bringing out this great web design. It has a vintage feel that makes it easy to spot, and therefore quite attractive. Great mix of color, use of fun fonts and an amazing design layout makes this kind of design stand out from the rest. It has also a modern touch through which you can easily tell that it is a modern day website.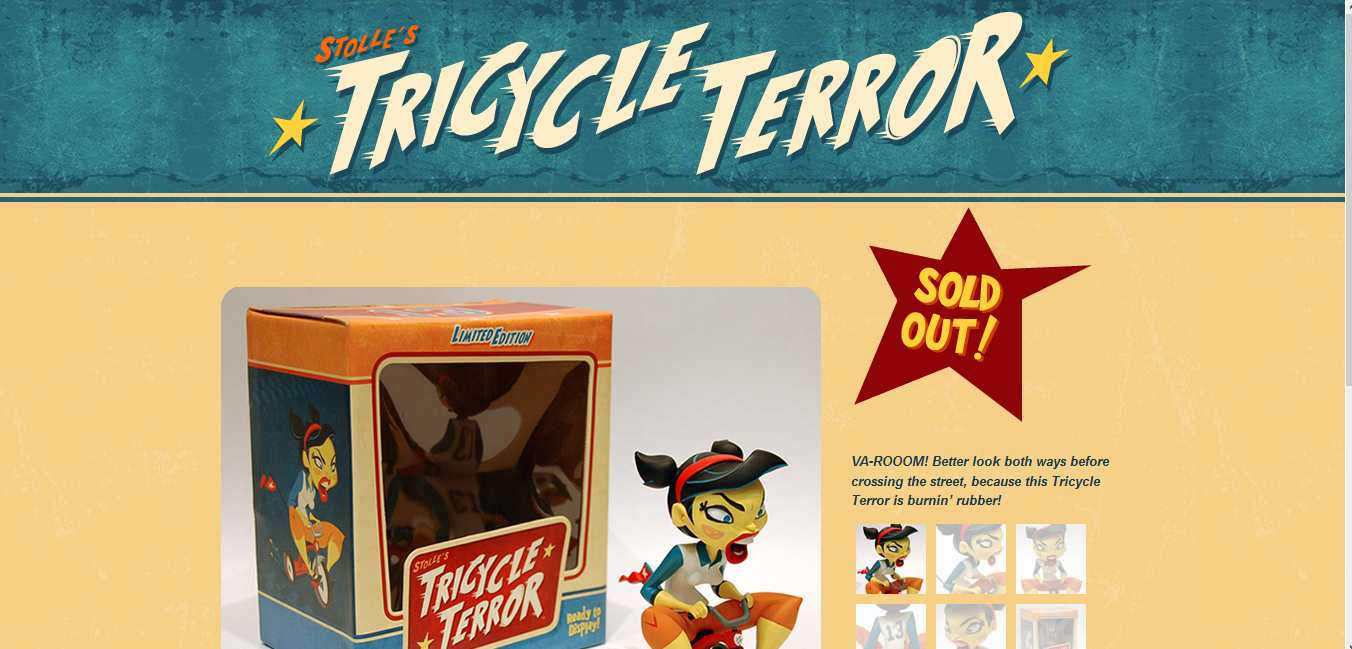 This is one design that has been creatively formed in order to communicate that is not just attractive but one that you will remember for a long time. The use of fun fonts is one of the tricks the designer has used in order to not just attract web users but also to portray the fun bit of the website. The designer has also used full and unique images that will keep you glued on the website for a longer time.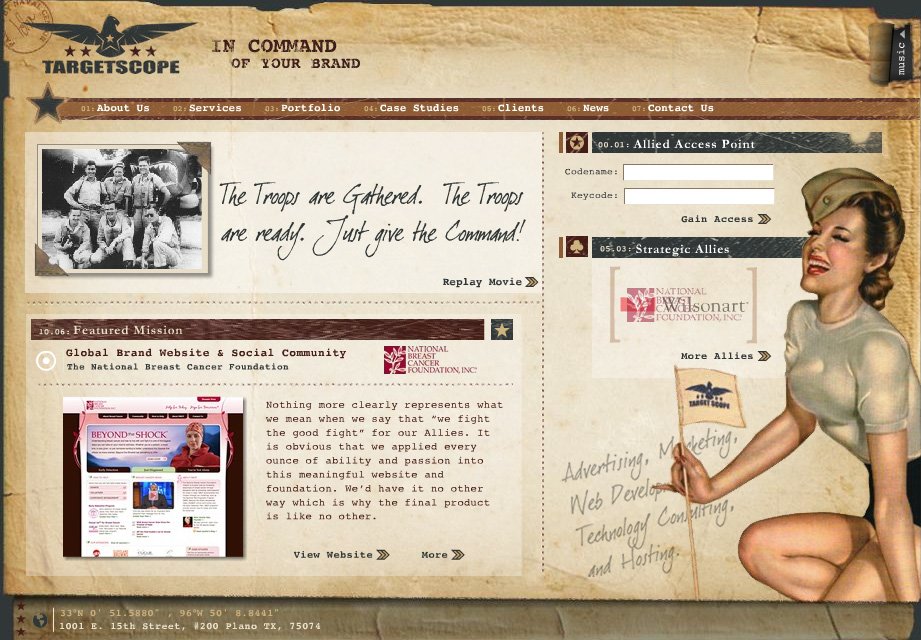 This is an amazing design that has taken advantage of fun fonts from a vintage design perspective in order to stand out from the rest of the websites on the web. This is the kind of website that people will visit every now and then, just to know what it is all about. The use of full bleed images has worked great in making the website design great and easy to follow. The design layout is also amazing.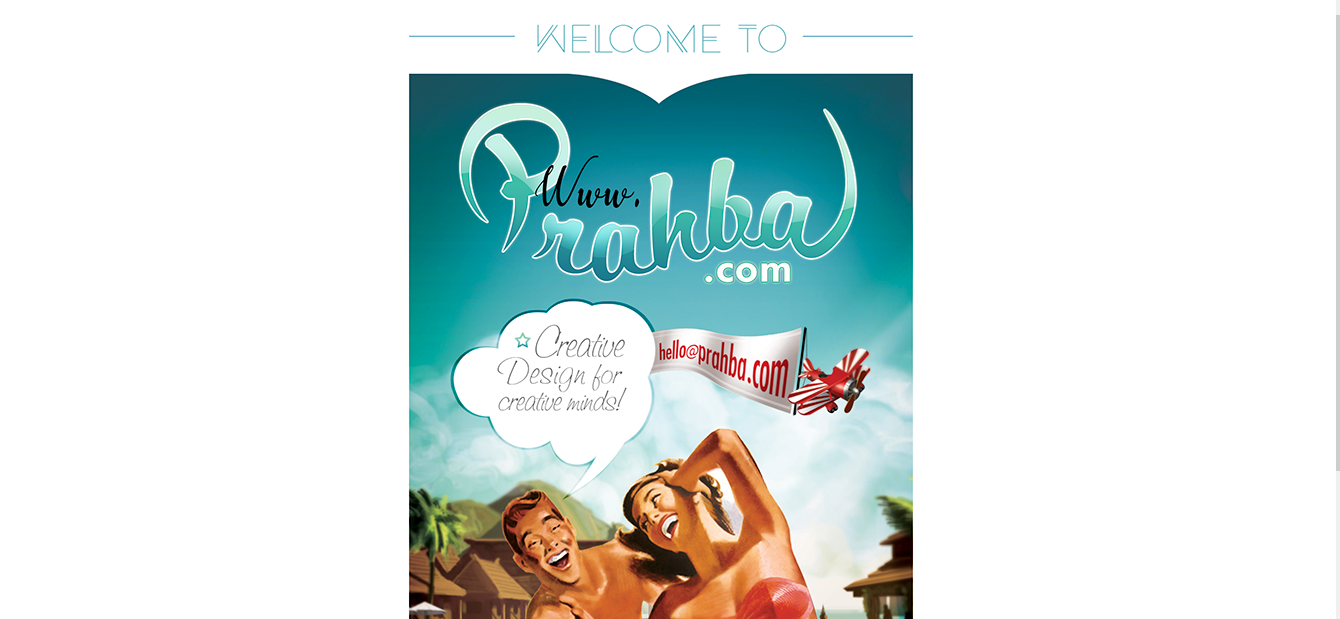 This is a great looking vintage website design to use for your inspiration. It has a nice unconventional interface that has been clearly brought out to make it easy for the users to follow. The use of fun fonts makes it even better, as well as clear images that one can easily understand without looking further.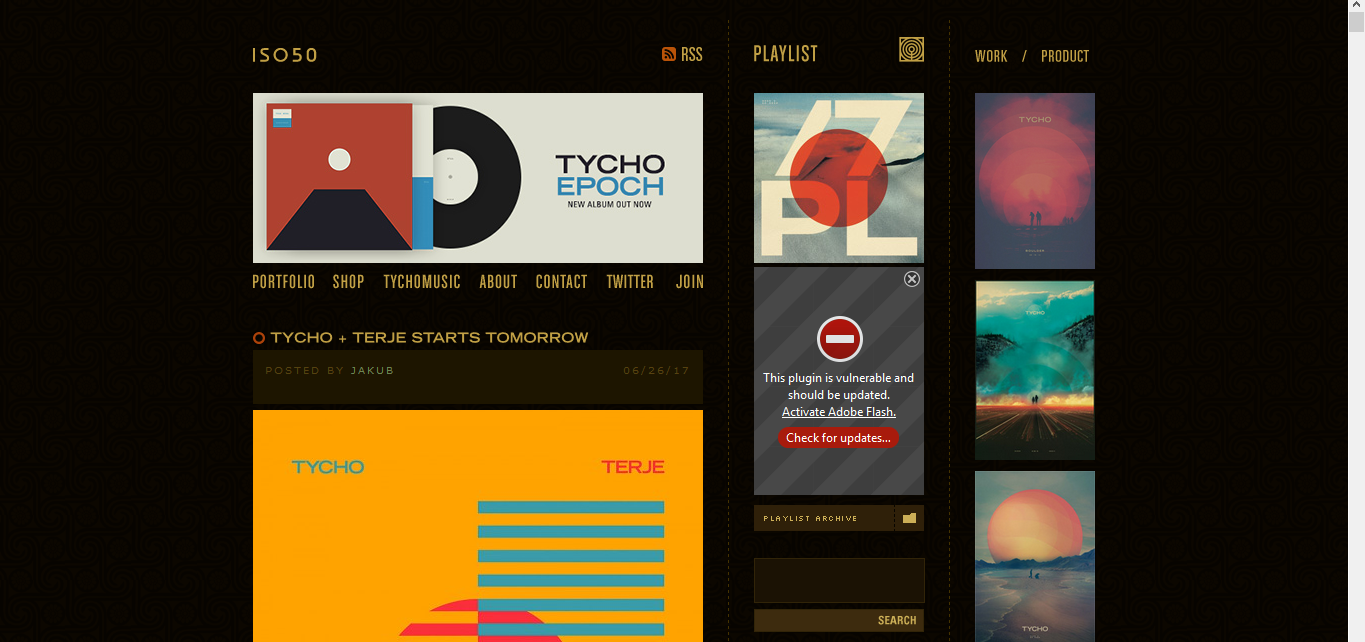 If you are using vintage designs for your inspiration, you do not have to use much of it. Just a little is enough to set your design apart from the others. This is a complete modern design website with a little touch of some of the elements of the past. Fun fonts have been used in this design to make the design hard to ignore on the web. Images used and mix of color makes it even better.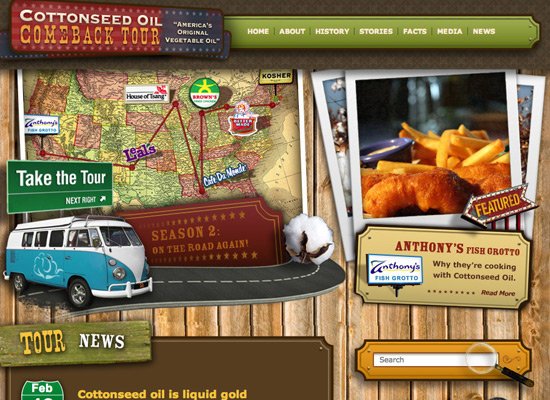 It is all about comeback and so, the use of old elements of design is necessary in this case. At a glance, you can easily connect the old and the new. The design is in itself very beautiful. Some of the great elements that have been used in this case include full-bleed images, fun fonts and great color combination. The images feel so real that you can visually and emotionally feel them. The design layout is also great, making the general design one to remember for a long time.

This is a beautifully designed website that is dynamic and quite functional. The design already feels cozy and therefore great to attract so many web users. The designer has creatively used various elements of design that were used in the past in order to create a great looking design with a modern touch. You will love the fun fonts here as well as the great images that are clear and straightforward.
When it comes to designing for a modern web user, designers need to so much more in order to attract user's attention. It is true that impressing a modern day web user is hard and designers have to do much more to at last capture their attention. You do not have to stick to the modern day elements which everyone else is using today when you can create something unique, different and greater that will keep your user coming back. Impress them by use of some of the older tricks and elements, then blend them with modern day elements and your design will be among the best there are on the web.