Photos have become an integral part of our lives. With the advent of modern tools and technologies, professional photographers have several advanced camera equipment, photo editing, and processing tools, and image manipulation software products at their disposal. Moreover, with the rise in the usage of the internet, photographers have also got new opportunities to showcase their work and earn revenue. Today, the internet is flooded with a range of images under diverse categories. There are numerous sites on the internet which provide a huge collection of free stock photos for personal and commercial usage. These photos are widely used by several individuals for various purposes. Stock images are used for background images, wallpapers, banner ads, illustrations, and more. Graphic and web designers benefit a lot from these websites since they offer new and interesting photos for various print, television, and other multimedia design projects. Professional photographers also get more online avenues to submit their work and earn some revenue.
Alright, so here I am listing down the names of 10 such websites that offer a variety of free stock images for download. These websites also feature some premium photos which can be bought or can be used in commercial projects only after crediting the photographer. Nevertheless, there are plenty of such sites out there, which will allow anyone to find a photo they are looking for. So, let us check out the list of 10 websites to find free stock images.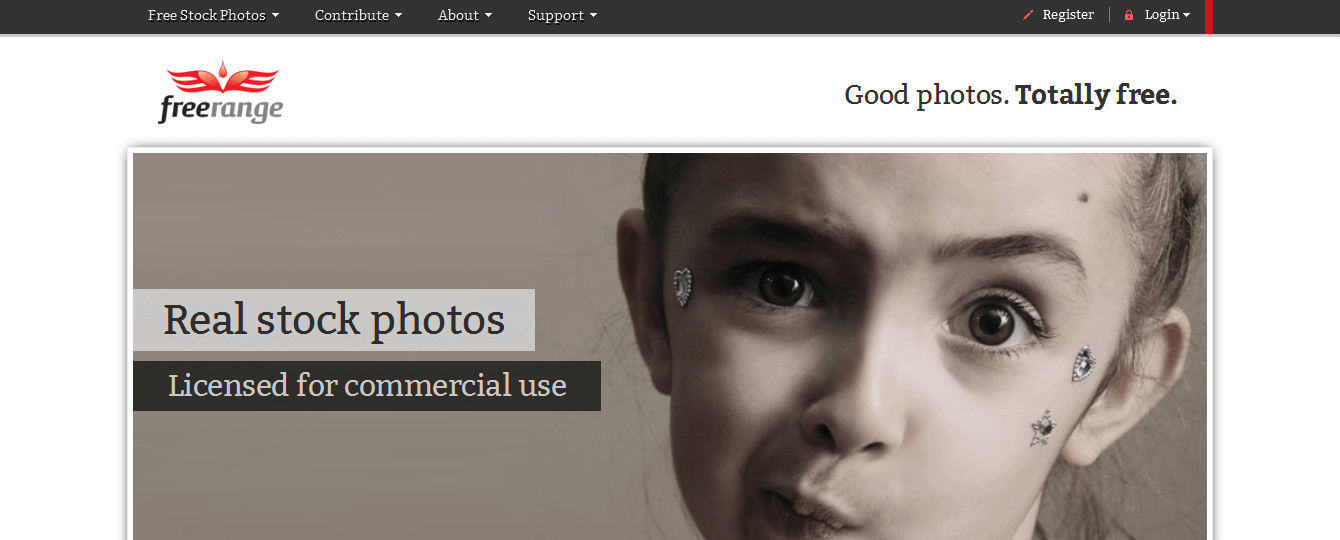 Freerange Stock is a huge provider of free photos that can be used for both commercial and non-commercial purposes. It has a diverse collection of stock photos produced by its in-house team or contributed by a vast community of talented photographers. The site also provides monetary opportunities for professional photographers based on the click advertising revenue system.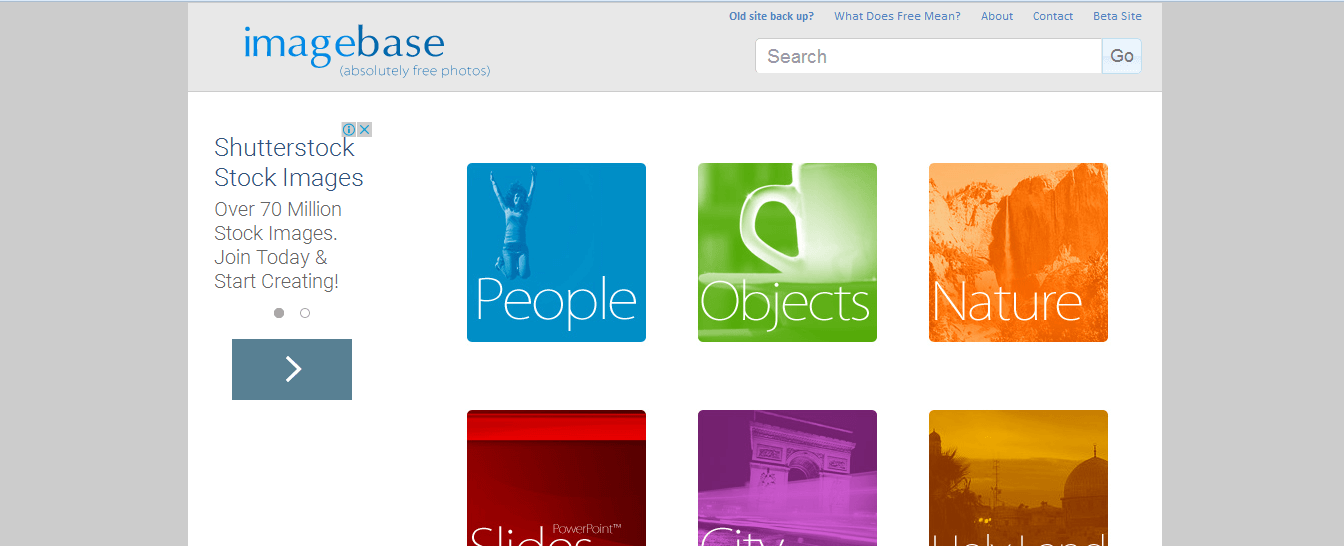 Imagebase is a resource website providing a huge collection of free photos for commercial, non-commercial, creative, artistic, and educational use. The site features a variety of medium and high-resolution photos in popular categories, such as nature, objects, people, and PowerPoint templates.
PhotoRack is a popular online destination for scouting a variety of free stock photos from popular categories. The site has stocked photos in several sections, such as nature, lifestyle, animals, sports, technology, cities, wallpapers, and more. Here, one can find free photos for numerous purposes, such as creative, personal, business, and more.
Check out: – 8 Best Tools to Make Creative Images for Your Website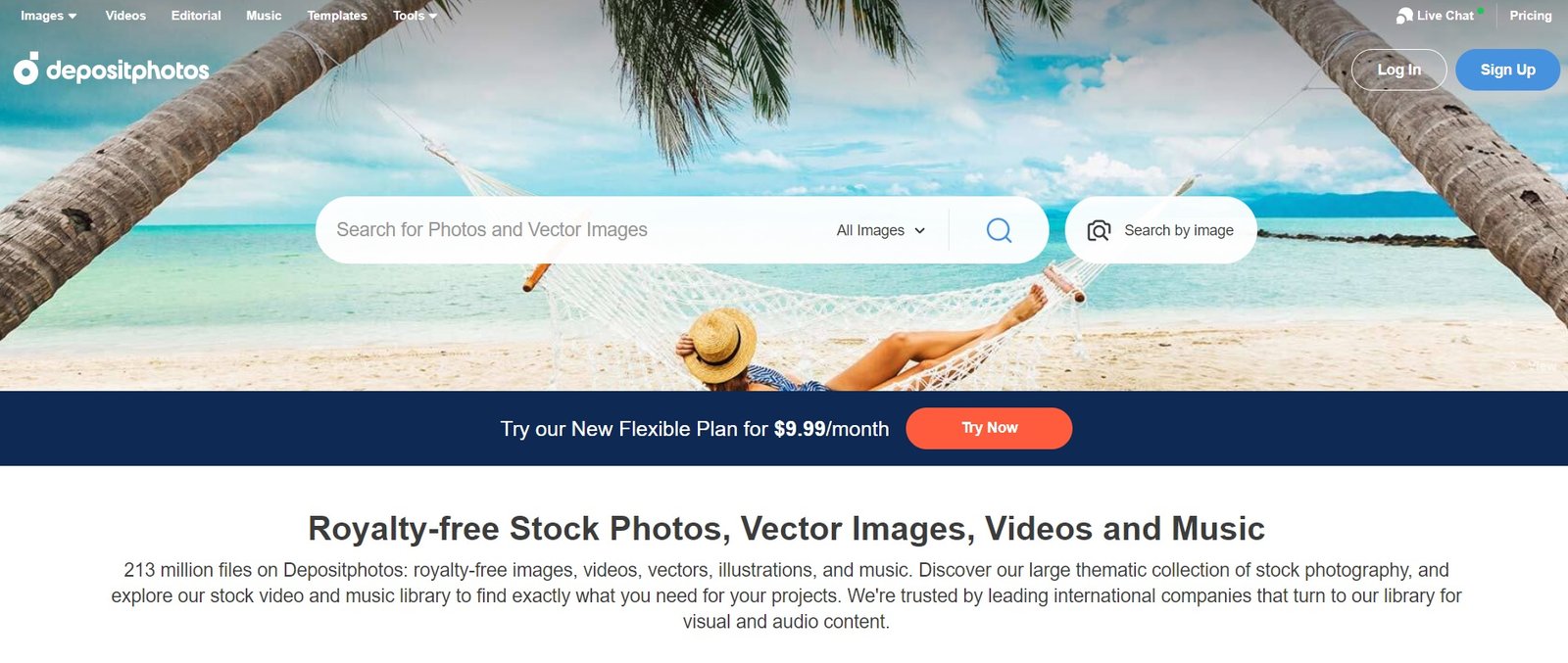 Depositphotos is one of the leaders in providing creative solutions. With Depositphotos, you do not require to develop any creatives from scratch, instead, you can just download it from its vast library having over 208 million files. It gives you access to 5 different file types including photos, vectors, illustrations, music, & even videos. Moreover, it also has a huge global community of over 95,000 artists & 24 million users from all over the world. It covers niches like wildlife, tech, health, beauty, fashion, marketing, holidays, travelling, & others.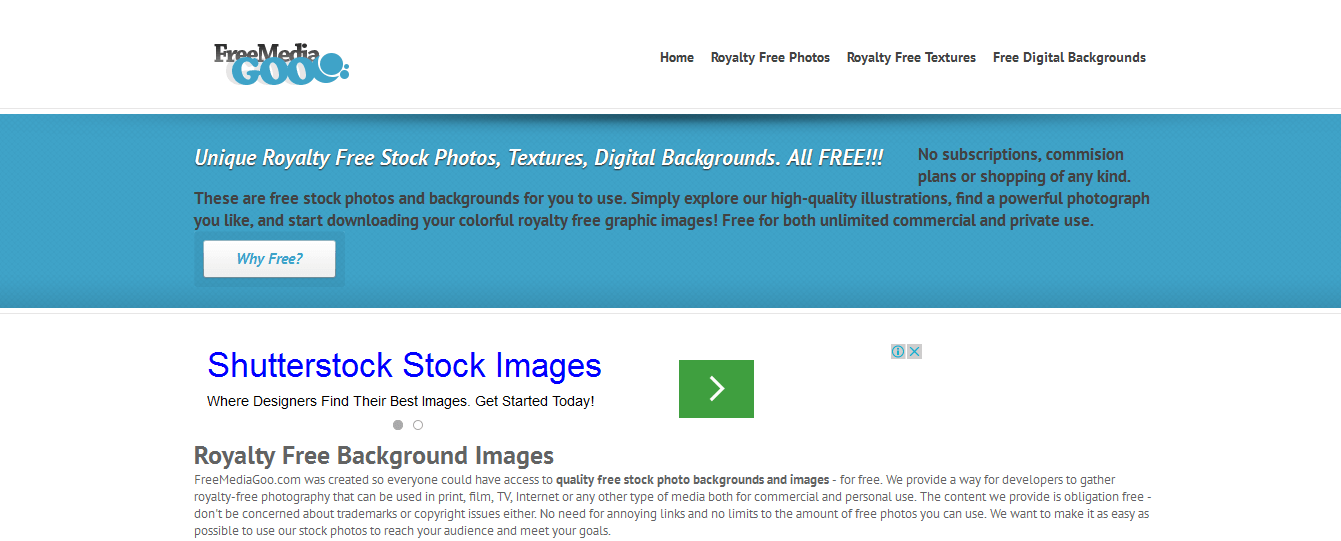 FreeMediaGoo.com is an online collection of royalty-free stock photos that can be used for unlimited commercial and personal usage.  Here, one can find a massive amount of free stock images, including photos, graphic images, high-quality illustrations, digital backgrounds, and textures. FreeMediaGoo.com serves the needs of professional artists working in sectors like television, digital media, print, film, and advertising.
Free Pixels.com is a provider of free stock photos and images for free download. The website is home to a broad selection of photos in diverse categories. Free Pixels.com contains over 6000+ images in around 40 different categories, such as abstract, architecture, landscapes, birds, food, people, jewelry, and landmarks.
Watch Out here: – Best Resources to Get High-Quality Illustrations for Your Website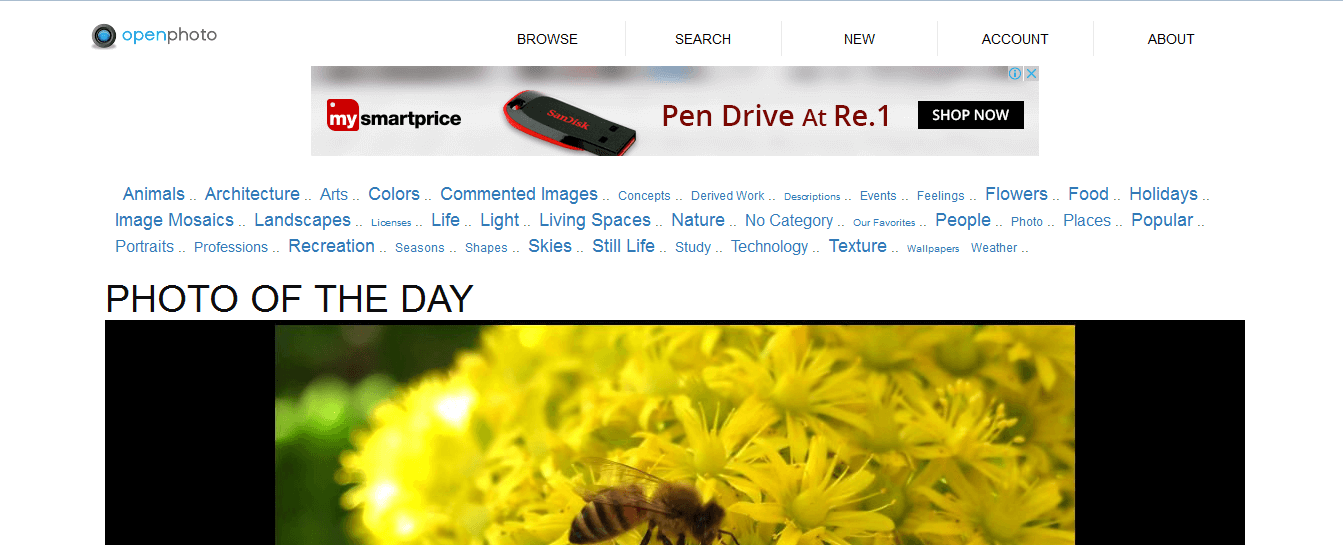 Openphoto.net is a robust online platform for sharing and accessing a variety of photos for personal and commercial usage. License terms and conditions for any photo available on this site vary from image to image. Openphoto.net offers thousands of images under popular tags, including arts, animals, flowers, portraits, skies and more.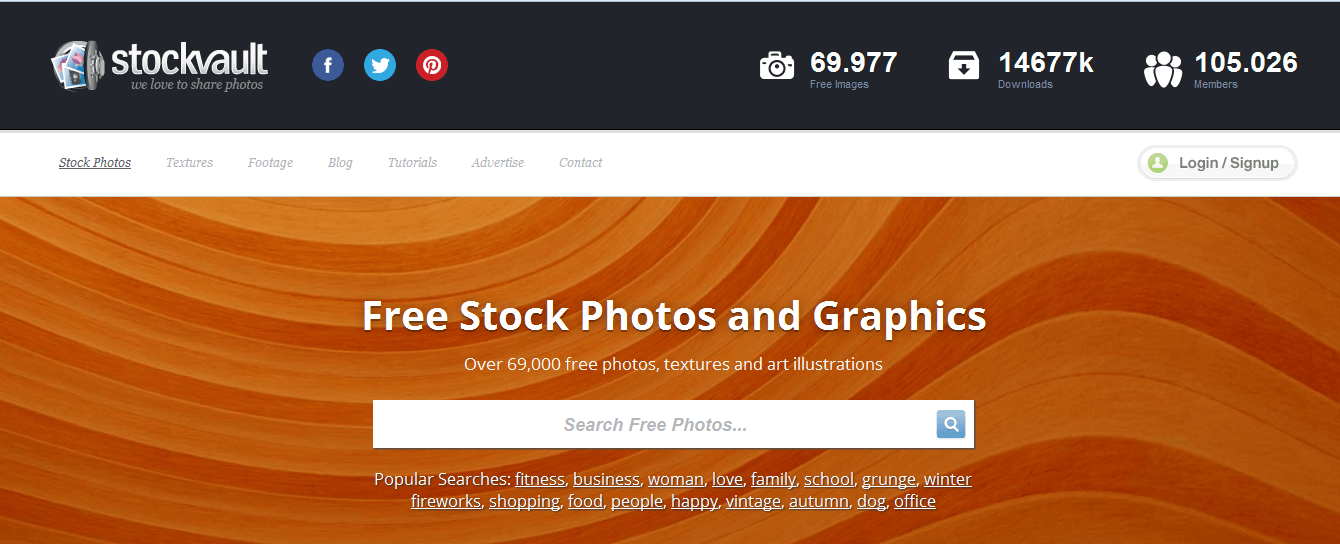 Stockvault is a popular website providing a huge collection of design resources for free. The website features over 69,000 design resources, which includes free stock photos, vector graphics, textures, backgrounds, design patterns, and art illustrations. Stockvault consists of an impressive collection of stock photos in popular categories, such as animals, seasons, nature, 3D renders, objects, and graphics. The site is useful for professional photographers, web or graphic designers, and other creative artists.
Shutterstock is one of the leading providers of royalty-free images, music, and even videos. It has a huge collection of around 70 million resources, which include stock images, vectors, illustrations, footage, icons, and other such resources for a range of design projects. Upon a free subscription, a subscriber can receive freebies to his inbox every week. Besides, there are several stock images that can either be bought or can be downloaded for free for both, personal and commercial usage.
Check out the 5 Web Design Trends That Websites Are Using Nowadays
Free Photos Bank is a popular online place for finding a variety of free stock photos in a diverse range of categories. Here, one can find photos under particular sections, namely interior design, urban architecture, background patterns and textures, technology, nature, food, and objects.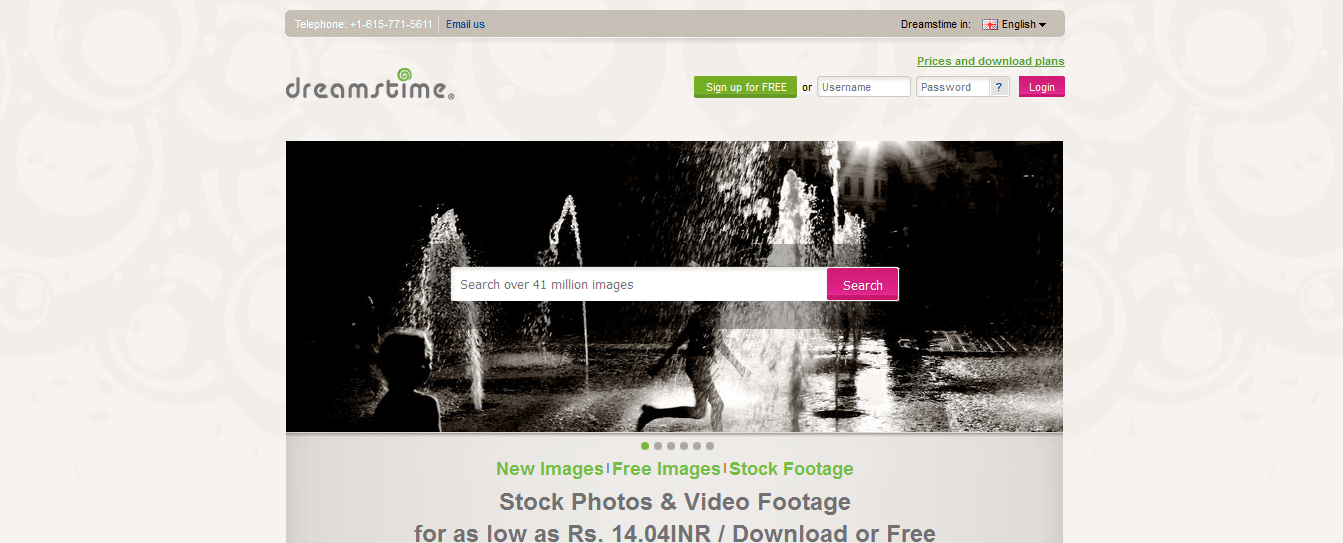 Dreamstime is an online hub to look for stock photos that are either free or are available at a minimum cost. The website is home to millions of royalty-free images and illustrations under several categories. Popular among them are abstract, nature, web design graphics, illustrations, clip arts, and more. Dreamstime also provides an impressive collection of resources for web design projects, such as website themes, icons, banners, backgrounds, and buttons.
Conclusion:
With that, we have come to the end of our list. I am sure that the websites mentioned on the list will prove to be useful for different types of working professionals from sectors like media, animation, television, web design, graphic design, and more. If you want to add some more names to the list then you can mention them in the comments section below. Thank you.