As workforces become more distributed and remote, companies need to identify ways to improve employee satisfaction. Employee engagement, retention, and satisfaction are all important in contributing to company success.
However, contrary to popular belief, benefits and financial compensation have only a limited impact on employee satisfaction. In order to attract and keep top talent that is motivated to work hard, managers and leaders should focus on creating a positive employee experience and work environment.
Keep reading to discover 6 employee satisfaction ideas that will have a significant impact on your company. 
1. Work with an EAP Provider
Large workloads, co-worker conflicts, and personal issues can all create challenges for your employees and increase their stress levels. In fact, according to the American Institute of Stress, personal problems are reported to account for about 20% of stress, leading to decreased performance, poor customer service, and an increased number of days missed from work. 
Employee assistance program (EAP) providers can help your employees manage such challenges. EAPs deliver important benefits such as access to multiple resources, which would typically be expensive and time-consuming for employees to identify and acquire, encouragement to seek help with challenges, quicker solution for problems, anonymity when it comes to dealing with sensitive issues they wouldn't want to share with managers or colleagues, promotion of work-life balance, improvement of overall well-being, etc. 
EAPs also offer a number of benefits for employers. By eliminating personal distractions and reducing stress within the workforce, EAPs can contribute to increased employee retention, decreased absenteeism, fewer disputes between employees, minimized impact on performance and productivity, and more. 
2. Be Flexible
Allowing the members of your staff greater autonomy, control, and responsibility for their own time is of the utmost importance. As work-life balance becomes an increasingly important employee demand, especially among millennial workers, allowing flexible work schedules in accordance with individual needs is crucial. 
Offering an option for telecommuting and allowing your staff members to arrive and leave later or earlier is also a big plus and a great way to reduce the stress of daily commuting. 
3. Recognize and Reward 
Your employees need to know that their hard work and results are recognized and appreciated. Consider deploying recognition processes, such as internal newsletters, company-wide intranet announcements, or praising employees during staff meetings. 
In addition, you should also consider putting in place a rewards program where you could offer small perks for hard-working members of the team, such as gift cards, vacation/paid time off, extra paid sick days, gym memberships, etc. 
4. Avoid Micro-Management
According to a survey by Accountemps, nearly 60% of employees said they have worked for a micromanager. Of those, 55% claimed micromanagement affected their productivity and nearly 70% reported decreased morale – two factors that result in increased employee turnover. According to a report released by the Work Institute, the cost of replacing an employee is about 30% of that employee's annual salary. 
To improve employee retention and increase satisfaction, employers should focus on avoiding micromanagement. Looming over your workers and trying to control every detail of every project won't benefit anyone. On the contrary, it breeds mistrust, kills creativity, and causes additional stress.
5. Leverage Virtual Events 
With nearly 70% of employees working from home due to the pandemic, remote work surely won't go away when Covid does. A survey by FlexJobs shows that 65% of workers would like to continue working remotely full time, whereas about 30% of them favor hybrid arrangements where they work some of the days at home and some in the office. 
But regardless of the fact that working from home is favored by many, the fact remains that it can sometimes be monotonous and make people feel lonely and isolated. For this reason, many companies are trying to come up with ways to help their remote employees feel like they're part of the team. 
Virtual events are playing a very important role in the modern office setting. They're interactive, fun, create stronger relationships, and increase employee morale. Typical webcasts and webinars belong to the past as they don't really improve employee engagement. Some of the best virtual event ideas include virtual escape rooms, virtual happy hours, live games or competitions, health and wellbeing activities, etc.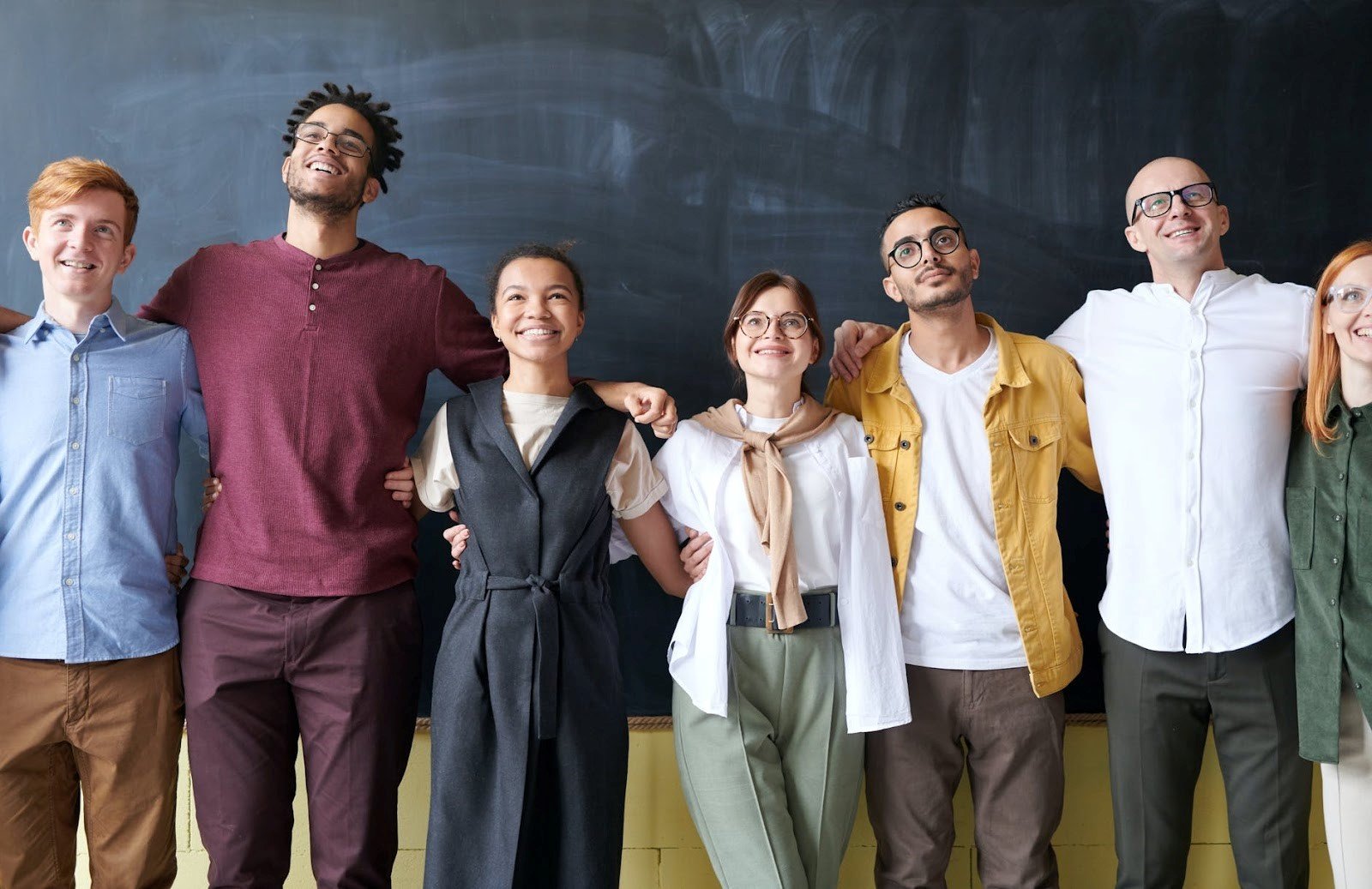 6. Improve Communications
Forward-thinking companies know the importance of keeping employees in the loop and providing the tools necessary for clear and transparent overall communication.
Research has shown that dissatisfaction in the workplace oftentimes results from a lack of information on changes in the company and feeling excluded. According to Trade Press Services, nearly 75% of employees feel they're missing out on company information and news and about 80% of them cite employee communication as key to developing trust with their employers. 
Company-wide intranets, newsletters, communications platforms, and chat apps can help get the message out to everyone and encourages easy information sharing across the entire organization. 
Final Thoughts
Happier employees make for a more engaged and productive workplace. Having the strategies and tools to encourage higher job satisfaction levels will definitely have an impact on your company's bottom line. Why not try and see what you can do to improve employee satisfaction today? 
Also Read: Virtual Employees vs Physical Employees- Pros and Cons