Today we reviewed 4 web products that have grown enormously in the last years and which represent powerful solutions in their niches.
You will find out more about Creative Tim which is delivering premium Bootstrap themes and templates, probably the best on the market. The team behind Creative Tim is outstanding, delivering the highest possible quality and hugely growing
The second product is Brizy, an innovative site builder which can be used by anybody to create professional websites without having any coding skills or previous experience.
Next is Tailor Brands which is probably the most appreciated logo and company branding platform on the market, being the right solution to use every time you need fast a logo and you don't want to spend a fortune.
We end the article with 48HoursLogo, a platform that is delivering beautiful logos in 48 hours. There you can let designers compete over your logo design and you pick what you like most.
Let's start.
Creative Tim was a small startup a couple of years ago with only 6 people in their team, and now is one of the best UI Tools developer in the market. There are over 750,000 extremely happy web designers and developers using their products, including huge corporations like NASA, Microsoft, Amazon, IBM and several others.
From the very start they promise to the public that they will build the very best UI Kits, Dashboards, Templates and Plugins, and this is what they succeed. All their products are built on top of the latest technologies: Bootstrap 4: Vuejs, Angular, React, React Native. The components used to create these products are free to download under an MIT License.
On Creative Tim website you will free stuff with outstanding attention to quality, premium products which are up to $249, and 6  awesome Bundles with over 70% discount.
Pick what you need and save lots of time and money with premade UI Tools.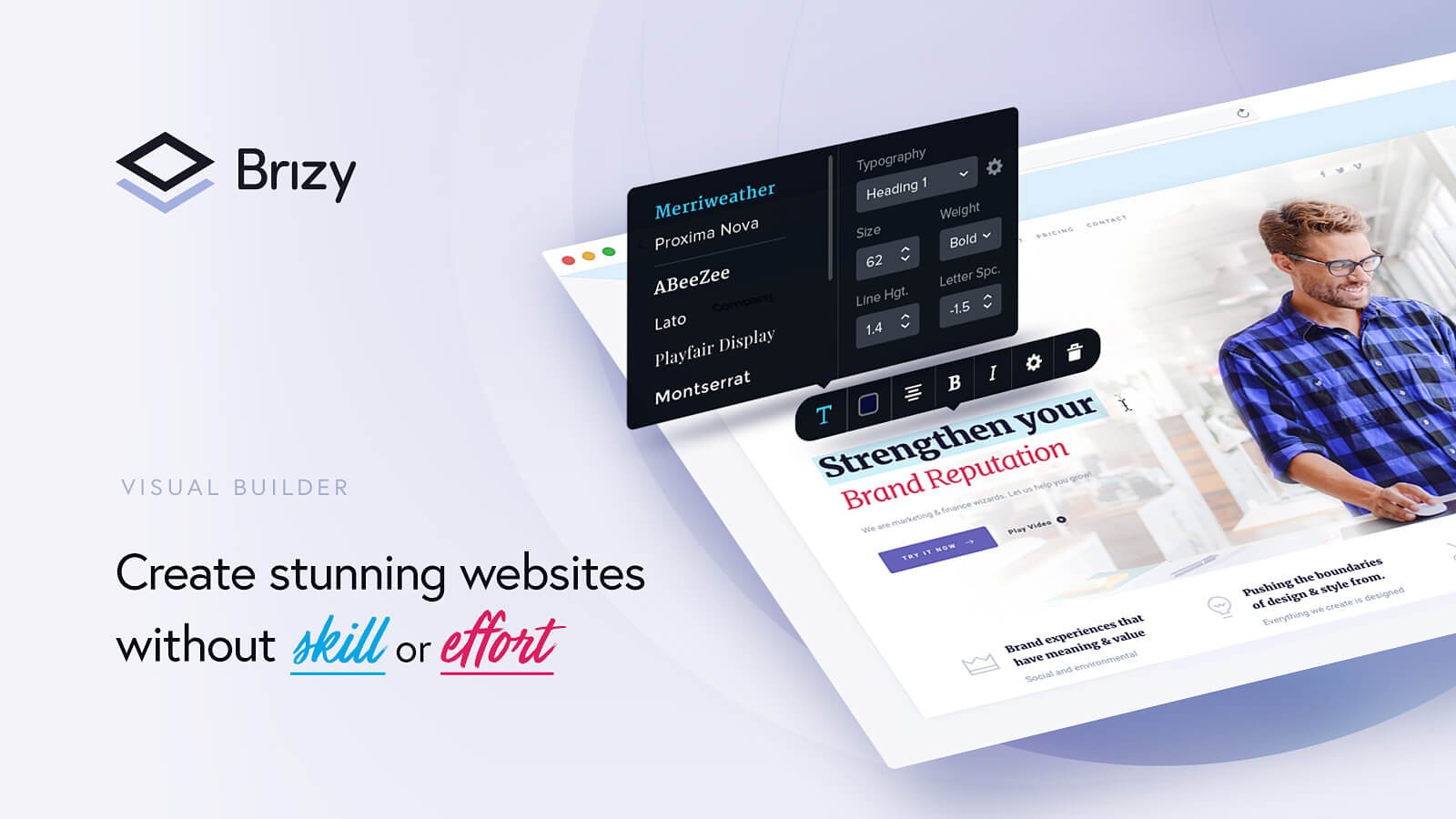 Brizy is a powerful, highly recommended and simple to use WordPress visual page builders that you can use by yourself to create gorgeous and creative websites. No need to have any special knowledge or previous experience, and there is no need to write a single line of code. It is as simple as it sounds, to be successful you only need to master clicks and drags.
You will find tons of features and options, 400 blocks, 4,000 vector icons, beautiful templates and much more. Everything you need is included in Brizy. Even the free plan has included tons of things, including features which are premium at other page builders: visual contact forms, the possibility to transform any block into a slide and to update all instances of a global block from a single place, which is awesome for repeating content.
Build a new website with Brizy today.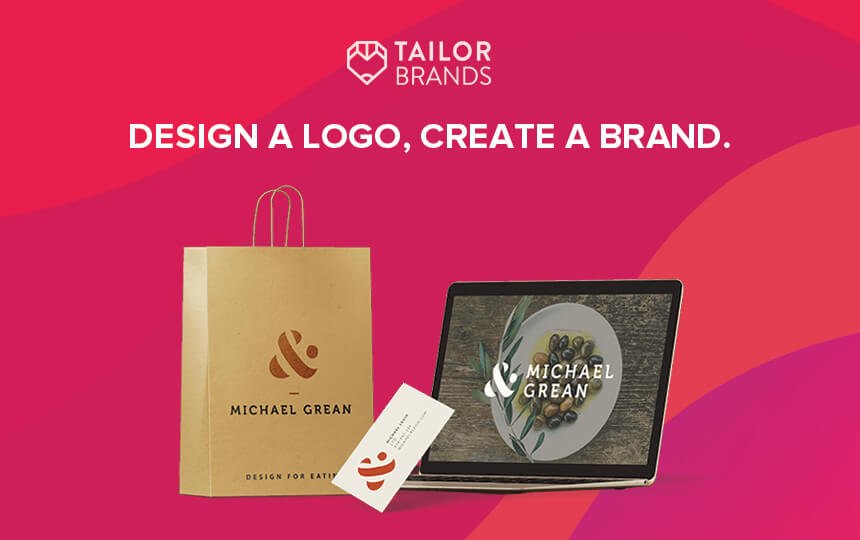 Tailor Brands is more than a logo generator, is a studio design AI online platform where you can also create presentations and brand identities in less than 30 seconds, without having any design skills. This platform has the most powerful algorithm behind and unique features. The logos are unique, not being created by using templates, and can be easily tweaked to be a perfect fit for your needs.
With over 10 million happy users and 1 million businesses on a budget using this platform, Tailor Brands is the most popular logo generator on the market.
Build a new logo with Tailor Brands, it is super simple and the results are outstanding.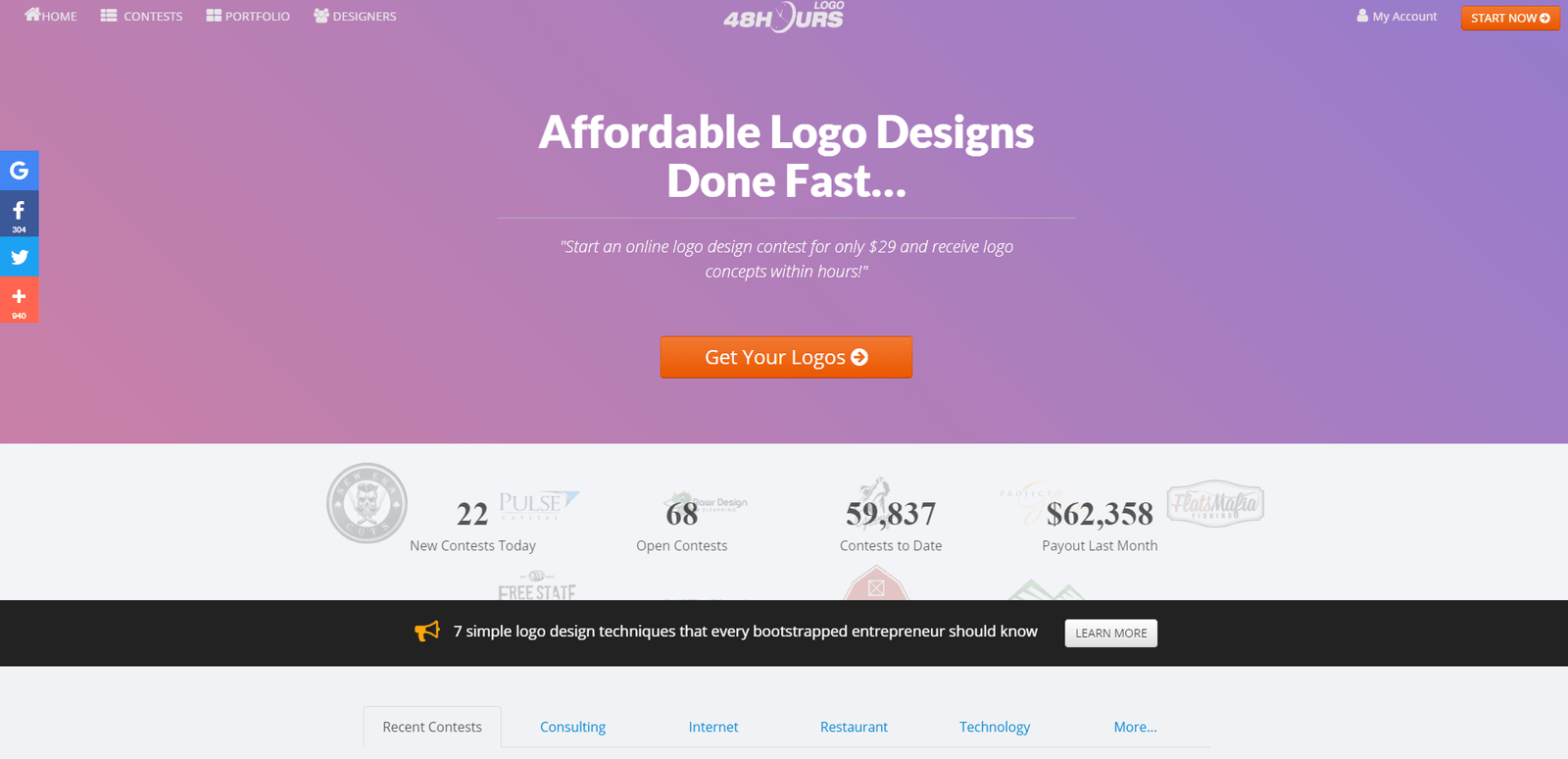 48hourslogo is a revolutionary way to get a new logo design. Using this great online platform anybody can launch a logo design contest where real designers will compete on their project. Launching the contest is very simple and the total minimum cost is $128 ($99 is the minimum prize and $29 is the platform fee). Get a new logo with 48hourslogo.
Some of the most talented web designers and developers live in Australia. Seekvisa can help you on your journey to Australia. They are Migration Agents and Immigration Lawyers based in Melbourne specializing in ENS 186 visa, RSMS 187 visa, TSS 482 Visa.
Wix has become pretty well known over the last few years, in part due to budget-busting marketing campaigns starring stars like Heidi Klum, Jason Statham and Gal Gadot, better known as Wonder Woman. But let's start with the basics. Today, Wix is the biggest player in the website building landscape and hosts a whopping 110 million websites.
Wix offers an easy drag-and-drop website builder to create a site. There are 100s of free templates available. It runs in your web browser and provides its own web hosting. The Wix App Market makes it easy to add extra functionality such as photo galleries or e-commerce.