Gossip, gossip! Rumors fly in the digital world.
Today, the topic of choice is Google's new mobile friendly updates. So let's cut through all the "blah blah" and bring you a clear picture of what's occurred with these updates. Here are the answers to some questions that have arisen.
1) What are these Changes?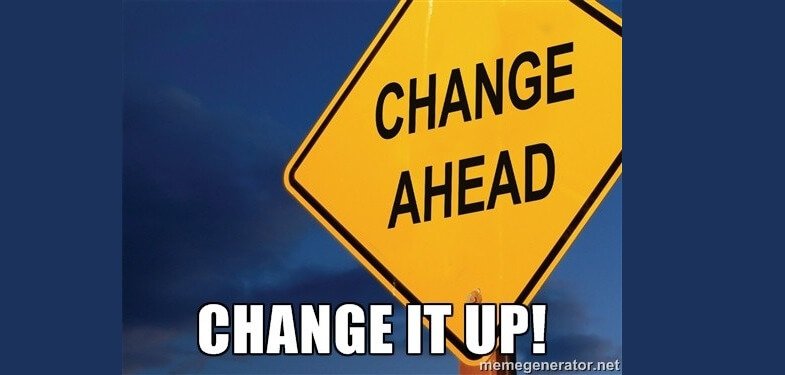 Throughout the year, Google has rolled out some very significant changes which have affected apps, play store, the presentation of mobile advertising and more. Some of these changes have affected mobile sites while others have been very minimal. Truth is, the Google crawler has significantly been improved for mobile applications and does a better job of crawling android apps, single page web apps and even the links to iOS apps. Some of the websites that have proven themselves in spite of these updates are:
This is part of Google's plan to push for better content especially from trusted partners for their mobile digital real estate. The new mobile only index crawler makes sense and was designed to be able to index one page mobile sites, content and those deep links in apps, but this doesn't necessarily affect the desktop search. It is only directed towards mobile friendly websites.
The real issue at hand is that Google has built a powerful mobile app crawler that can index more than one type of content. This focuses on sitemaps, schema data and feeds, in order to make mobile searches more efficient.
2) What if my site isn't Mobile Friendly?


Many people believe that websites that are not mobile friendly will see their desktop rankings fall. We don't believe this to be true and Google's interview at SMX Munich, Zineb, corroborated this information by saying that no it would not affect desktop optimization. We took this to indicate that the new algorithms are simply used to evaluate and index mobile search results better. That being said, we also think you should take time to ensure that your site works well on mobile devices, so that mobile users can access it. This can also help decrease your desktop bounce rates.
3) Will the Google Updates Affect all Mobile Rankings?

Rumors are rampant, and most SEO experts believe that these mobile updates will have significant impact on mobile searches. In that sense, this has affected mobile site even more than the Panda or Penguin updates, after all it was an infrastructure change. It is still unclear as to whether all mobile devices are impacted by the change, and it appears like the android devices have received the most change.
What this does mean is that even if you are able to maintain your keyword rankings for your mobile searches, you may not be able to keep your current mobile traffic. It does not mean that your desktop optimization will be adversely affected just because your mobile rankings are affected.
4) What if my site redirects to a Mobile Subdomain?
This may be a good thing for you. Directly after the rollout of mobile friendly tagging we saw a significant increase in rankings for mDot websites. It seems like the new mobile Google algorithms tend to see the mobile subdomain as a mobile friendly sign. This also indicates that the Google team is taking into account other types of mobile web design besides responsive design. They do still suggest that responsive design is the easiest way to crawl and index, but they are also willing to acknowledge that there are other viable mobile websites and app architectures.
5) Does my site meet Google's new mobile friendly requirements?

This can be a tough question answer, especially when you don't have professionals working on your site. To help determine how mobile friendly your website is Google has created a mobile friendly tool that will tell you whether your website is mobile friendly or not. Pages are evaluated individually so you can see how each pages indexed, and evaluate which ones need to be more mobile friendly ready. The good news is Google results are binary which means your page is either mobile friendly or it's not, there are no middle areas. However, as efficient mobile web consultants we've also seen the what appears on our phones does not necessarily match the indications of the tool, and with that in mind remember that when updating your page, you want to check in with the tool, but also make sure it's optimize with the correct keywords.
6) Do I Need a Mobile App to Get Better Mobile Rankings?
There is something you need to consider here. If the mobile search correlates with a mobile app listing, then your app will see significant improvement with more visits and downloads of your app in the Google play store. This is because Google has started treating apps as a search result, and returns apps as a search result on android devices. The Google team also suggests that they will start seeing "high quality" apps as a positive ranking factor for mobile searches. This means that any deep linking between your website and your app will improve your website rankings on a mobile search.
7) How Much of My Traffic Comes from Mobile Search Queries?

Search queries on mobile devices now matter more than ever and will continue to grow in importance. Ultimately, the Google updates for mobile are meant to embrace the searchers request from the query, however there is a certain favoritism being showed to advertisers. Google has expanded the kind of information it scrapes and pulls from a site. They have also increased the number of sponsored results to show up in first positions on mobile devices, especially on androids. Unfortunately, this may at times push some organic results below the fold.
What Is the Ultimate Goal with All of These Mobile Friendly Changes?


There are many different goals here, but again, the main purpose is to improve Google search experience for mobile users. That being said, they are also in it to make advertising money, so giving priority to advertisers and app designers will monetize their content.