The advent of high-speed mobile internet and modern smartphones have catapulted the mobile application development industry to one of the most lucrative career avenues in the mainstream job market. It has caused a rise in the development and availability of modern mobile technologies, mobile app development tools and frameworks, mobile game development platforms and more. Today, it has become easy for mobile developers to create and publish mobile applications for various platforms, such as iOS, Android and Windows.
Today, the real challenge faced by mobile app publishers is that of customer engagement. It is because there are thousands of mobile applications on the Google PlayStore and Apple App Store competing for a particular segment of audiences. Hence, it has become important for mobile app publishers to employ new and effective user engagement and mobile advertising strategies to attract new users as well as to retain the existing customer base. Push notifications are an effective way to engage app users with updates, announcements and information about deals. They can be used for a range of mobile applications, such as social apps, games and shopping apps.
The current scenario has become quite favourable for the mobile advertising revenue industry. Large enterprises, e-commerce businesses as well as modern start-up companies are utilizing the power of mobile engagement and analytics to increase conversion rate, target user acquisition and focus upon customer retention. So, here are some popular push notification platforms for businesses to capitalise upon the power of mobile messaging and promotion solutions. Here we go.

Carnival is an enterprise-level mobile marketing platform which offers automation solutions for creating and sending personalized messages like push notifications and in-app message alerts. The platform features a simple drag-and-drop message builder and supports multimedia messages, such as images, videos, links, Emojis and animated GIFs. It integrates with the leading mobile analytics tools, such as Google Analytics, Flurry and Mix Panel. Carnival provides a range of other features, such as A/B testing, message scheduling, API integration and more. Brands and agencies can leverage the advanced analytics solutions which allow targeting different user segments based on various attributes, such as user profiles, behaviour and location.

Urban Airship is one of the most popular mobile engagement and marketing platforms in the market. It offers an automated solution which allows pushing 300,000 in-app messages every second. One can set a custom rules-based engine with up to 20 rules per app for delivering targeted mobile marketing campaigns to 10,000+ audiences. The platform offers a segment builder which uses location history, real-time analytics and engagement reports to allow sending push notifications based on user segmentation and location. Moreover, Urban Airship provides, e-mail marketing, data warehousing, social media marketing, CRM (customer resource management) and business intelligence solutions.

Push Woosh is a robust platform for implementing push notification and in-app messaging service based on geographical zones, defined user segments and platform-specific mobile devices. Push Woosh offers integration with native platforms like Android, iOS, Windows Phone, BlackBerry and more. It also integrates with cross-platform mobile technologies like Phonegap, Appcelerator Titanium, Xamarin and Corona as well as supports push services for Safari, WordPress, Firefox and Chrome. Push Woosh provides other great features, such as remote APIs, migration from Parse and Urban Airship, analytics data integration, auto push feature, support for rich media templates with Mailchimp and more.

Catapush establishes an encrypted IP connection with devices using XMPP protocol to ensure a real-time IP push messages delivery and status tracking, when a mobile application is offline. It supports Android (GCM/FCM) and Apple (APNS) providing a guaranteed IP push messaging for in-app messages and notifications. The platform provides personalization features for in-app messages with support for custom data and rich media content, such as pictures, videos and URLs. It offers a robust solution for optimizing dispatch and tracking of real-time transactional notifications, security alerts, emergency alerts and more. Catapush is a suitable push notification platform for E-commerce companies, banks, government institutes and more.

Boxcar is a powerful, cross-platform push notification platform for developers and enterprises. The platform's Publisher API supports back-end integration with Android, iOS and PhoneGap. Boxcar offers different pricing plans which allow sending anywhere between 200 to 1500 PPM (Pushes Per Minute) to an unlimited number of devices. For large businesses, it offers support for up to 3,000,000 PPM. Boxcar offers analytics solutions, tools to streamline notifications and push message services about the latest tweets, social media updates and e-mails.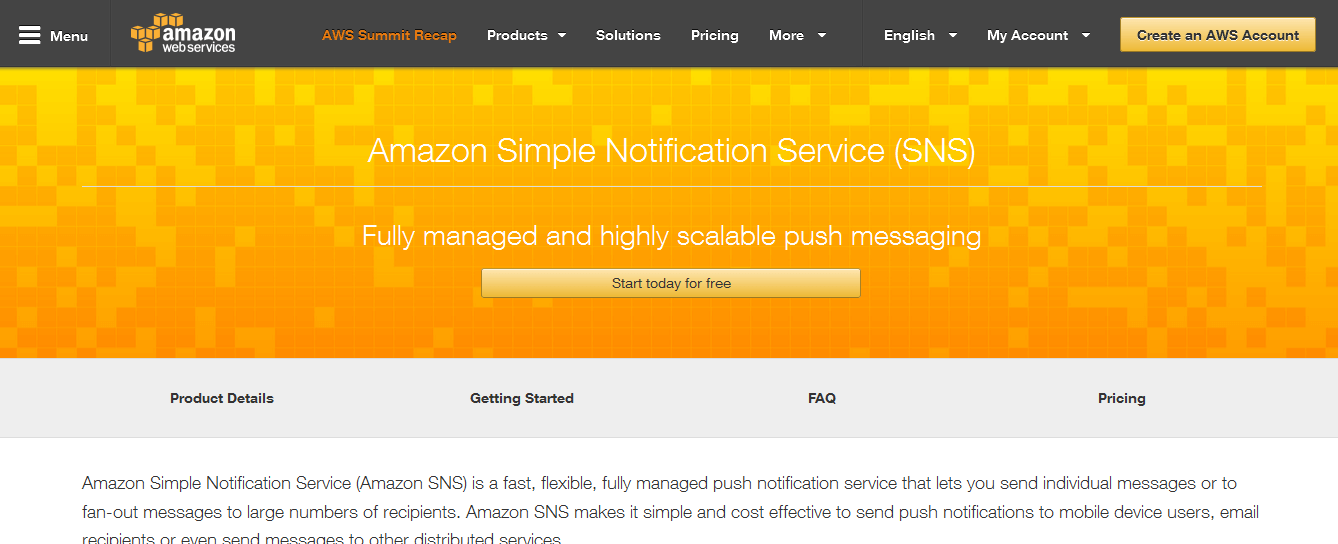 Amazon Simple Notification Service or SNS is a powerful push notification service which allows sending push messages, mobile alerts, SMSs and E-mail messages to individual users as well as a target group of users. Amazon SNS offers a cloud-based service which supports messaging service between cloud-based enterprise apps as well as sending mobile app notifications for mobile devices. Amazon SNS supports various platforms, such as Apple, Fire OS, Windows and Android as well as various AWS services like Amazon SQS, Lambda and HTTP endpoints. The platform also provides analytics data for mobile push notifications, such as message delivery status, dwell time, failure rate and more.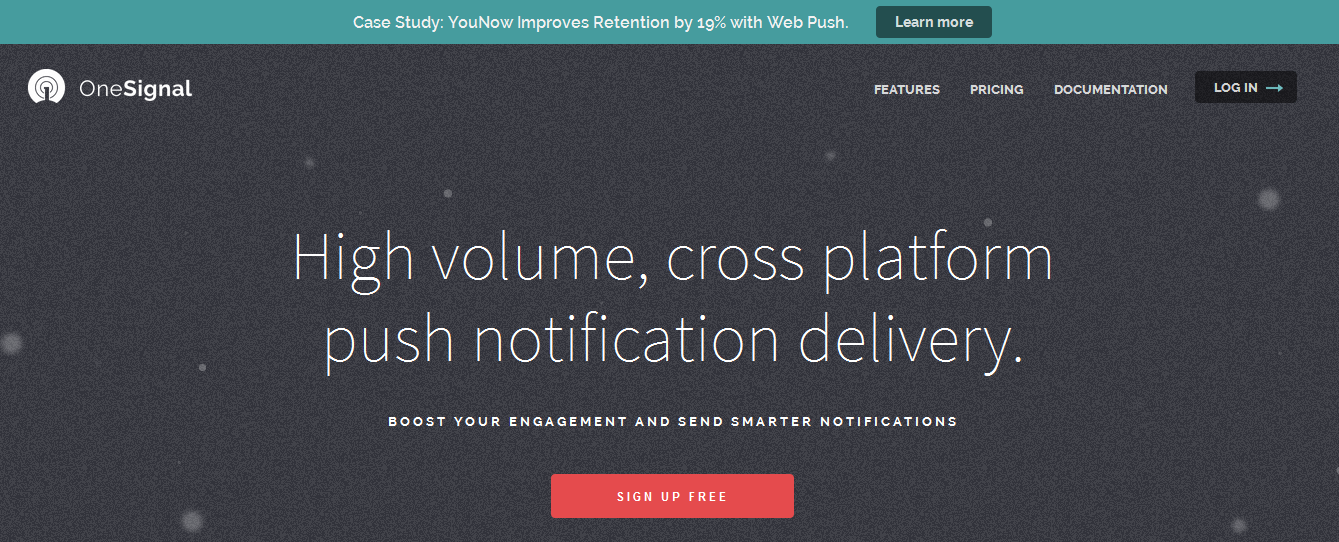 One Signal is also a prominent name amongst popular push notification platform or service providers. One Signal allows delivering personalized in-app messages and push notifications for websites and mobile applications. The platform supports various mobile native and mobile web platforms, such as Android, iOS, Ionic, Unity, Phonegap, Corona, Safari and Windows. It also offers other prominent features, including real-time tracking, A/B testing, auto push functionality, real-time analytics and data import/export.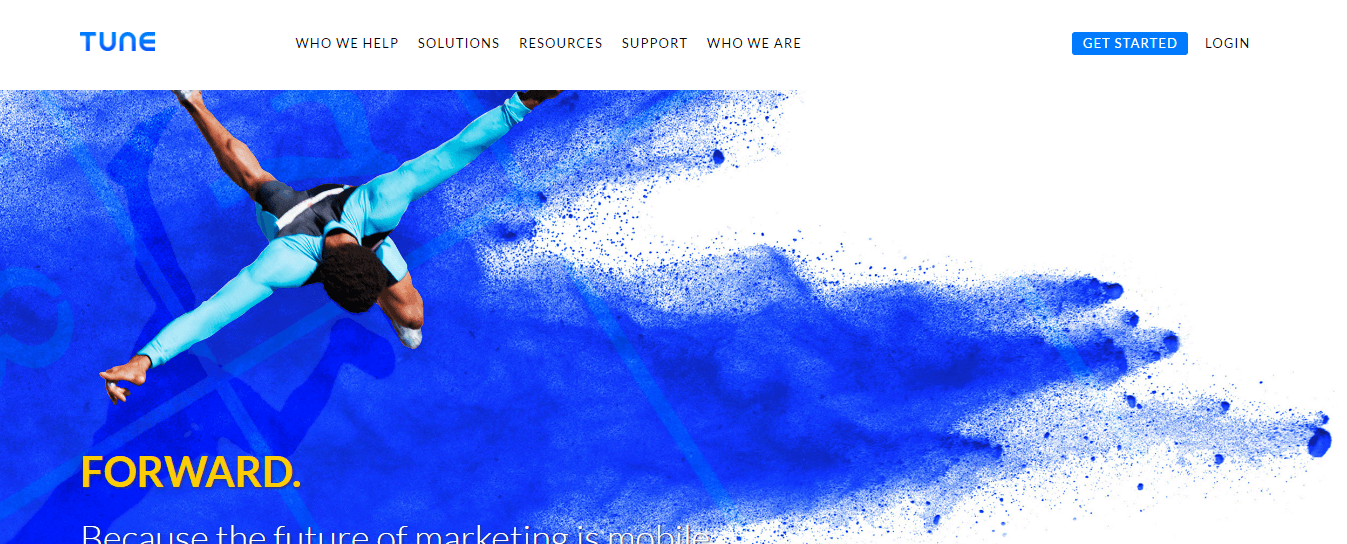 Tune is a popular mobile marketing platform for implementing smart marketing campaigns. The platform offers in-app messaging, push notification services, mobile advertising and performance optimization solutions for mobile apps. It provides attribution analytics and app store analytics data, such as number of app download, number of ad clicks and in-app events. Tune in-app marketing solutions incorporate features, including user analytics, customized push messages based on user segmentation, push notifications for A/B testing and location-based in-app messages.
Conclusion:
Most of these push notification platforms are simple to use and can allow business owners to effectively use them without any technical knowledge. There are also several enterprise-level, push notification services which require experts to work on it. According to the user's requirements, companies can use these platforms for implementing a great mobile messaging and marketing strategy. If you want to share any information about any relevant platforms then kindly go ahead and write about them in the comments section below. Thank you.