Nailing the landing page can be quite a task as this is one page that has to say so much with very few words. The landing page is the first encounter a visitor will have with your website and it creates the first impression. There is no distinct right or wrong way to go about creating it as there are many using various styles and approaches. Some basic tips you should consider include principles of design aesthetics. So what should be there, and what should be left out? Here are eight key elements for a powerful landing page.
A catchy heading

If you are targeting a niche market, then you need to word your catchy attention-grabbing heading to suit that particular consumer. It is all about intent and perception. Sometimes the heading can be clear and concise, at others witty or funny even. The main aim is to create interest before being followed by a subheading or an image to expound further. Never have a long winded heading or more than twenty words in an attempt to be as descriptive as possible. Most people will stop reading the heading after the first ten words.
A compelling powerful subheading

Not to be outdone by the heading, this adds the punch to the punch from the heading or entices the viewer to stay and explore a bit more of the website. It needs to be persuasive, and sometimes subtle. Care must be taken to place the subheading correctly so there is a flow from the heading.
Images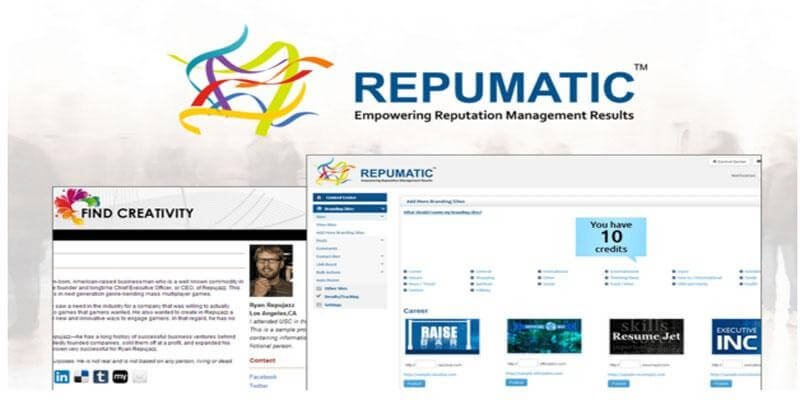 Most modern websites have images as part of their background or one image front and centre on the homepage with few other visual cues. The eye picks out the image faster than it does text, besides doesn't the premise that pictures are worth a thousand words hold true? The image or images you choose should have a correlation to what you are selling as well as the emotion you are trying to convey. This is why smiling cheerful images are regularly used on websites.
A concise explanation of what service is offered on this website

To entice people into exploring the site more deeply, ensure that you have a landing page that is descriptive but to the point. Should there be a need for more explanation, visitors should feel the pull to go into the website so that they can find out more.
What is in it for the customer?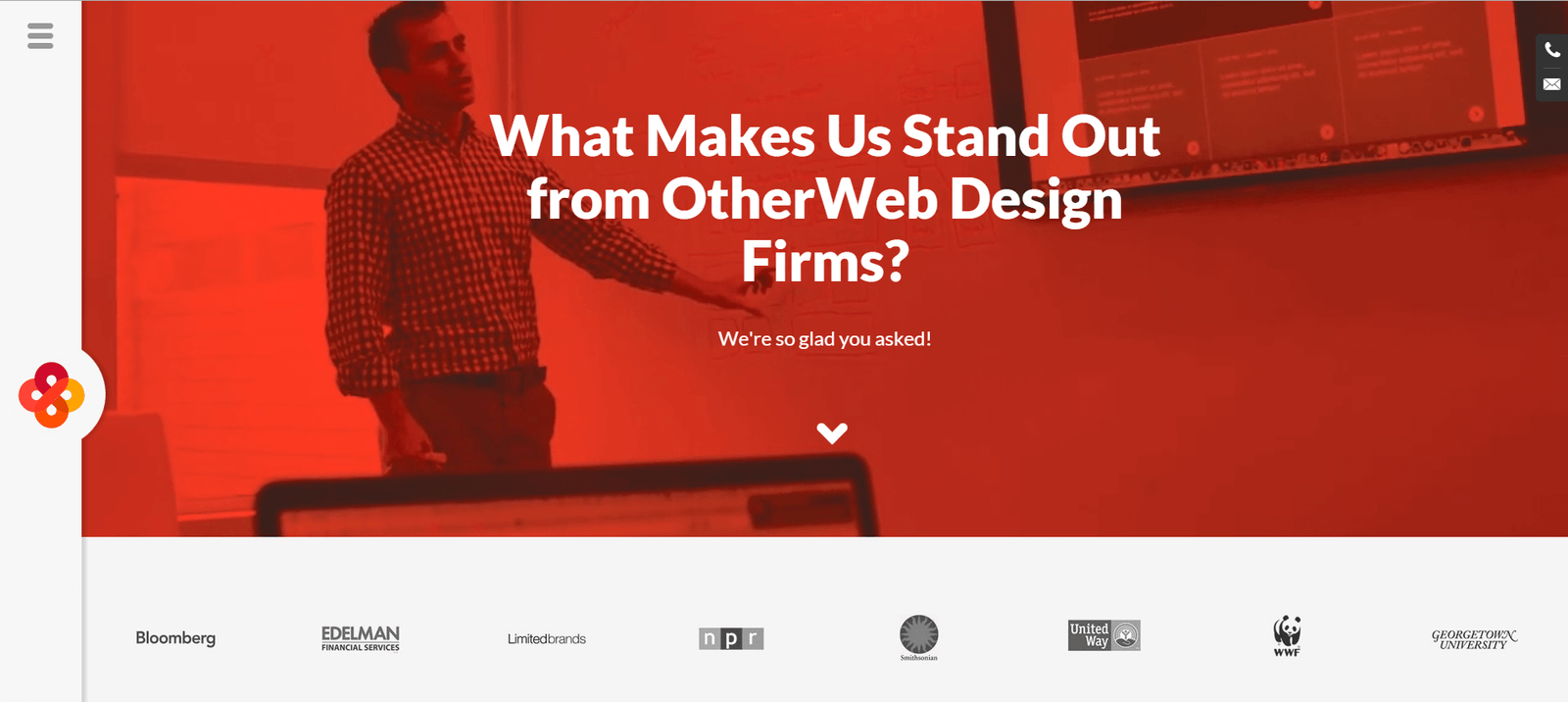 Also known as value proposition referring to a product, service, feature or innovation that is aimed at making it attractive to customers. If the customer is not enticed to believe that your product or service is superior to others, then they will leave. Statements need to be geared towards the customer and are factual. A good rule is to think of how awesome the product or services are and pitch it in one liner. Testing possible one-liners is very important as you may be inclined to choose your favourite instead of what works.
Logical flow of the landing page

The best-worded, well-intentioned plan for a landing page can go completely awry if there is no flow to it. If it seems confusing, the heading and subheading do not work together or the image on the background goes not work then it is best to start again with a new design.
Decide what tone you want to set: loud, bright, bold or more relaxed as this will first determine what colours you will use. More choices tend to be based not only on the tone of the website but the intended audience. If the background has a bold graphic print, then you cannot complete it with an equally bold text colour. Users will see both together when your aim is for them to see the text for the links or to open the next page. Even with images, care should be taken to have a complementary colour within an image that makes all the other elements to cohesive; it is all a matter of balance.
Also See: 10 Well Designed Product Landing Pages from Startups
Testimonials and social proof

Most of us want proof that the service is all that it claims it is, testimonials are a crucial tool to persuading people that your product or service can stand on its own. This does not mean you have long lists of testimonials, but statements such as "98% of users are completely satisfied" alongside a link to more testimonials is one way to go. Your landing page may also feature statistics from social media pages which are related, that show there is a significant amount of consumer interaction.
The call to action (CTA)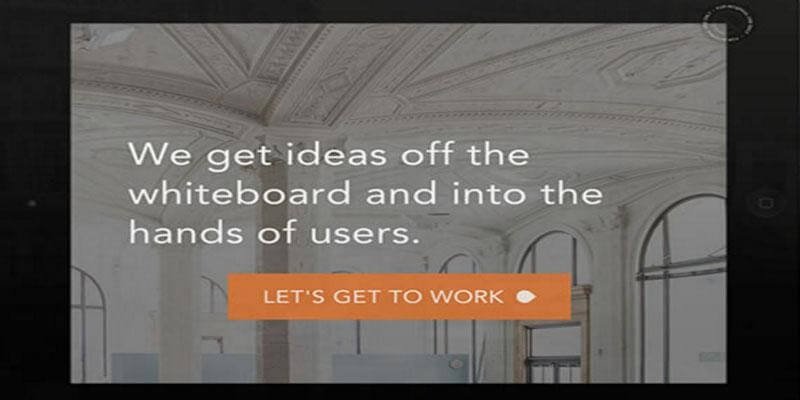 A statement coined to help you focus on the standalone feature that you want users to act on.  A point to note if a button or link to a registration form is hidden within larger elements, or hard to find then you have missed the mark.  It depends on exactly what your objective is, say a quick registration or to lead a visitor towards something more detailed.
Should you decide to include a sign up option on the page make sure it is a stand-alone feature.  However, a word to the wise, the standard "Click here to submit" is old fashioned whereas a customized button with a defined call to action say "get 15% off" or "start today" are better. It takes a bit of time to change the button text but is worth the effort. A quick glance at many competing websites can help you get a feel for it.
We hope that after reading and understanding these guidelines you will be steps closer to understanding not only how important the landing page is but also how much diversity it allows you. It helps to try out several ideas on paper – yes you can go old school on this, tweaking them and testing them for feedback before you get it just right. Creating the right landing page can take hours of perfection or just an hour when you know what works.