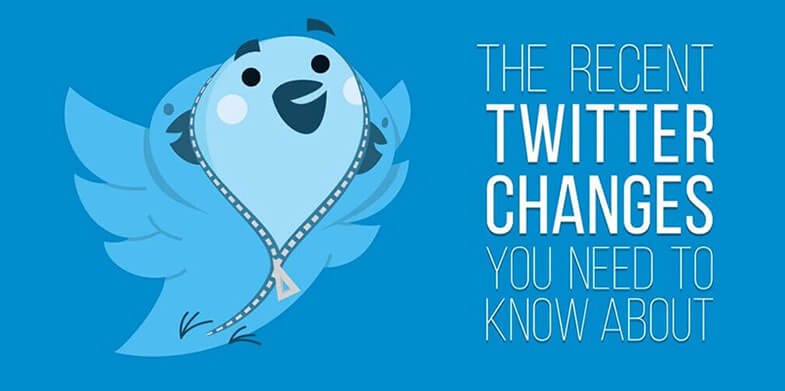 Though many consider Twitter as a dying social medium, it is still a very good place to market your brand and personality. Currently, Twitter has around 320 Million active users on this platform and the user base is still on a growth though it has been very slow recently.
Twitter has many advantages that other social media such as Facebook, the biggest competitor of Twitter doesn't have. There are different features that you can use to boost your marketing style on this platform. In this article, we will look at 8 new Twitter features that can make you a marketing star overnight. Well, that is a bold promise to make, but we can assure you that these features will come handy on any marketing campaign.

1. The Character
Twitter is popular for it's 140 character limit. Twitter was expected to increase their character limit from 140 to 10,000 but the idea has now been scrapped. However, now quotes, polls, videos, or images will no longer count towards your used character limit. It is always fun to come up with interesting and catchy tidbits to help increase people's participation towards your brand.
2. Top Twitter Stories
Twitter now allows you to see the top Twitter stories. It is a lot similar to the Trend Feature of YouTube. Though Twitter didn't tell publicly on what metrics are used to decide what will go on the top story, it is predicted that engagement and recent news factor have a lot to do with it.
As a marketer, your task would be to take your story to that trending story feed so that it is seen by millions of people from around the world. There is no fixed way to make that happen. You have to continue producing good and viral content and if one gets enough engagement and re-tweets, it will end up at the trending tab.
3. Advertisement
The Twitter Advertisement is brilliant for both regular brands and eCommerce websites. The regular brands will do well because the Twitter advertisement will allow them to reach to more followers. The eCommerce can benefit from the Conversational Advertisement option that also comes with a call to action such as a buy button for example.
Make sure that you are testing different advertisement types on Twitter to see what works and what does not work for your company type. Often, for regular blogs, the Conversational ads turn out to be the best type.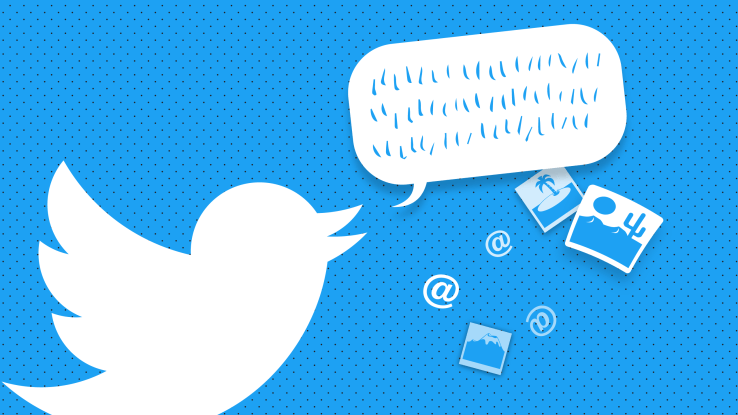 4. Suggestions
Remember when you first joined Twitter? Twitter gave you a few suggestions to follow depending on your interest. If a company or a profile can get themselves on that suggestion list even for a day, it will get them a ton of followers.
Twitter suggestion feature works in an interesting way. There is no direct way to target people with that feature. What you have to try is to be at the top of your industry as a profile. For example, if you are in a car industry, try to make sure that your Twitter profile is one of the top ones in that Industry! Therefore, when someone will put car as an interest, they will find your profile on their follow list.
5. Implanted Tweets
Previously, you did not have the option to implant another story inside your tweet. You had only 140 characters and you had to tell the whole story within that short amount of words. The good news is that the feature has changed and now it is possible to implant another tweet inside your tweet and it will not be a link only but the view of that old tweet.
How will this benefit marketers? Well, your audience will not have to go back to your old tweets if you are referring to any of them now as they can clearly see the old one implanted on the new one. This will create more visibility for both your old and new tweets.
6. Go Live
Twitter now has the option for you to go live. Live video has its own power. IF you are running a company, try to come on live and talk to your audience as much as you can. It is easy to broadcast the live video from your Twitter application. Twitter uses Periscope to make this happen.
Your viewers can obviously ask live question and Twitter also kept an Instagram like feature where your viewers can tap on the video and send you love.
7. Q/A
Twitter now allows you to host Q/A sessions if you want. The Q/A sessions are very different from live videos as it is especially designed for the Q/A purpose. According to Twitter, they consider it more like a digital press conference than of a feature.
The feature is pretty handy and it will allow you to interact with your Twitter audience directly. It is very easy to setup a Q/A session on Twitter. Make sure that you are using the right hashtags so that everyone of your audience is connected. Also, ask them to use this hashtag when they are tweeting to spread the news. Twitter recommended to go for at least 30 minute sessions if not more but this is clearly up to you.
It is a pretty handy feature to tell brand messages to your audience and be more connected with your followers.

8. Twitter Poll
The last one in our list is the Twitter Poll. Twitter poll can help you in a very vital task of marketing which is the product creation or product validation. Often, you are confused with a few services and you do not know which one to go for or which one will provide the best results. That's when this poll option can come handy.
Obviously, you can use the poll for any questions that you have and there is no limit of where you can apply the idea. You can also promote that poll tweet to get more responses using Twitter Advertisement.