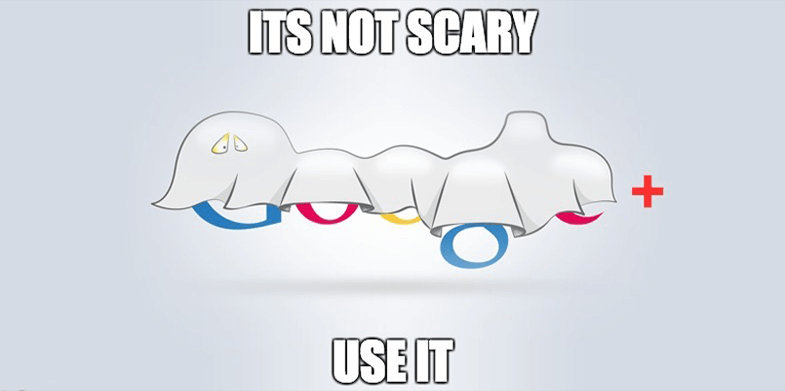 Some of the biggest players in the industry have the most social power including Facebook and Twitter. However, Google+ also has its fair share in the social power market for getting sites ranked and helping websites with their SEO. It's also important to remember that using a wide variety of other social media platforms plays a roll. Of course, you wont just have social power because you create the profiles, you must also create a following and have engagement with your posts and customers. Remember you must have the more likes, shares, tweets and interactions. Now lets talk about some of the reasons why Google+ is so important.
1. Google is the king of search Engines- This is an obvious factor. Why wouldn't you use Google's social network when there is not doubt that having a Google+ account is a factor in your social power and rankings on Google. Take your time with this and fill out all of the information. Make the profile complete Google can see this.
2. It gets you instant ranking and indexing on Google- Google+ has one of the largest search engines behind it and with that said it is undeniable that Google+ will have a factor on its search results. With the ability to search via hashtags users can now use these hashtags' in Google+ posts to help obtain more traffic and web presence

3. Google+ is linked directly to YouTube- Google is the owner of YouTube and has the largest video platform following. Having both a Google+ and YouTube profile allows you to have double the social power. Did we mention that YouTube videos are one of the easiest ways to get things ranked on your website? Well it is, and when connecting it to your Google+ they work in unison to send more power to help with your SEO.
4. Google+ is geared towards business- the purpose of most websites is to conduct business. So why not have a social media presence that is geared towards business. Google+ is trying to create a community that is geared towards the professionals who shy away from the less professional social media platforms of Facebook and Twitter. This concept is two-fold. Not only does it drive traffic for your website, but it also drives more concentrated and quality traffic. It drives traffic from a professional business sense, which in turn typically will convert higher results and more sales.
5. Google+ has no limits on communication- lets face it, content is king in the SEO world and many other social networks have character limits to the amount of content that can be posted, shared or what have you. Google+ allows its users to communicate effectively and does not limit them to their conversations in a normal sense. The more content on your social media the better. However, it is important to keep in mind that content also should be of quality.
6. You own your content on Google+- When you post a blog post as a guest or on your web page you really do not have ownership in the search engines mind. Let me explain; creating and having a Google+ account legitimizes the author as being a real person and in turn will have a bit effect on a companies marketing strategy. The idea of Authorship allows authors to connect their content with their Google+ account. This not only legitimizes the content and puts a name with the face of the author but it also allows users to reach a larger volume of followers and in turn helps with your rankings on your website. 
7. Having a Google+ allows you to converse with your audience- this is important but of course it is important that you have audience for this to work. Google wants to see the most popular and most talked about things on the net and ranks these items the highest. If you can engage your customers and get them sharing, liking or retweeting posts this is a huge plus. It just makes sense. Why wouldn't Google want to bring its customers the most up to date and popular content circulating around the net?
8. Google+ has Google hangouts- Google hangouts is a free app, which allows multiple users to chat at once via video stream. Users are able to make these chats private or public. So you're probably wondering why this would be good. Well like we spoke about for Google+ is also connected with Youtube. Google Hangouts allows its users to make the recordings public that are simultaneously recorded live on YouTube. Google Hangouts are great for people to use for webinars or their teachings to their followers. In turn this increased the volume of views on your videos on YouTube. Remember what we said about YouTube and its use for rankings? The more views and shares you have of a YouTube video the better your rankings are going to be.
In conclusion, Google+ has not had the best luck in being the largest social media platform in the world. They are continuing to grow at an impressive rate. Google+ has a great presence in the largest search engine in the world and it is important to remember the 8 factors that we have mentioned in the text above. When using each one of these 8 reasons, why having a Google+ account is important, take your time and do your research. And if there is one thing you can take away from this; remember without traffic or customers your social media presence has very little effect on your rankings. It is important to diversify your social media presence, engage your customers, and encourage them to share, tweet, like or +1 your articles and posts.