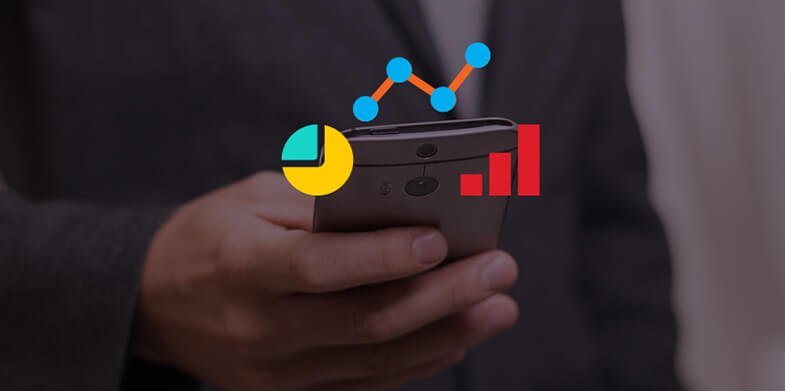 Mobile development field is growing at an enormous rate. Today, we have a range of software tools and applications which cater to the various aspects of mobile development field. Mobile application development is one of the largest sectors within the technology field. With the advent of smartphones and mobile internet, the demand for a variety of mobile apps is rising. These mobile apps fall under an array of categories, such as mobile banking, e-commerce, social, educational and business apps.
Mobile apps offer a robust platform for brand advertisers to target the right users and promote their products and services. This benefits their online sales to a huge extent. Besides, it also helps mobile app publishers to earn profits from the mobile advertising revenue business. Hence, it becomes very important for professional mobile app developers as well as corporate firms to use powerful mobile analytics tools which can help them to gain relevant data for discovering insights in to user actions, app performance and user experience. So, here I am presenting the list of 9 such mobile analytics tools which provide useful user data analysis reports and helps app publishers, advertisers, large enterprises and mobile app developers to build targeted advertising and monetization strategies. So, let us check out the list of 9 best mobile analytics tools.

Unity Analytics is one of the leading analytics tools for mobile games platform. The tool provides a modern dashboard interface which allows visualizing game data in a relevant manner and helps developers in improving ad revenue strategies as well as the overall user experience of the players. It also performs various other tasks, such as segment building, metric monitoring, data export and heat map generation. Unity Analytics offers support for in-app purchases across multiple platforms, including iOS, Android, Windows and more.

Crashlytics is one of the leading providers of reporting and analytics tools designed to work for a range of mobile apps. It offers Answers, a mobile analytics tool which helps enterprises as well as mobile app publishers to discover valuable insights about user actions and user behaviour from app data. Answers has a sleek user interface which displays important app metrics and in-app actions to reveal relevant data in real-time for making improved business decisions. The tool provides analytics solutions for a range of platforms, including iOS, tvOS, Andriod and more.

Ninja Metrics is a provider of Katana Social Analytics Engine which is a powerful social analytics platform. The platform helps in discovering valuable users and measuring their social influence on the digital space which allows building user acquisition and monetization strategies. Katana dashboard helps to identify key performance indicators (KPIs), popular user trends and factors which influence conversion rates. The platform offers relevant information through predictive analytics which allows app publishers and advertisers to meet their app monetization, user retention, user segmentation and ad revenue goals.

Google offers a suite of marketing and analytics tools which discover online shopping trends, analyse user engagement and consumer behaviour as well as deliver strategic advertising solutions for small businesses and large enterprises. It provides Firebase Analytics platform as well as Google Analytics 360 application which help in meeting mobile advertising, customer acquisition and mobile marketing goals. Google Analytics Solutions is useful for a range of mobile apps, mobile games, enterprise apps and mobile websites.

Mix Panel is one of the leading mobile and web analytics platforms which focus on measuring specific user actions within mobile apps to produce insightful data about user engagement metrics. The platform provides funnel analysis, data visualization and user retention reports which allow developers in improving their conversion and advertising strategies. It also allows app publishers to create their own custom analytics dashboard by adding their own key metrics.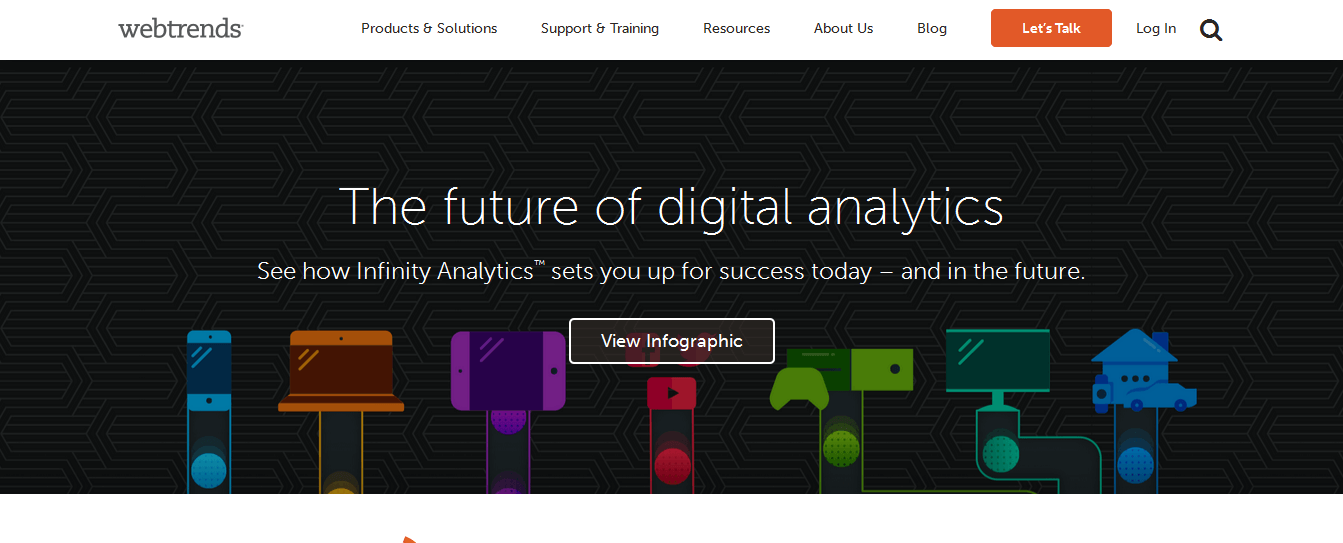 Web Trends is a powerful digital analytics platform supporting multiple channels, such as mobile, web and social media. It provides a host of marketing and analytics features offering solutions, such as predictive analysis, user segmentation, targeting, ad campaign monitoring and more. The platform allows discovering important metrics to understand user engagement, measure usage patterns and analyse the influence of in-app events on user retention and advertising revenue. Web Trends also offers social analytics for measuring conversion rate and tracking performance of Facebook apps.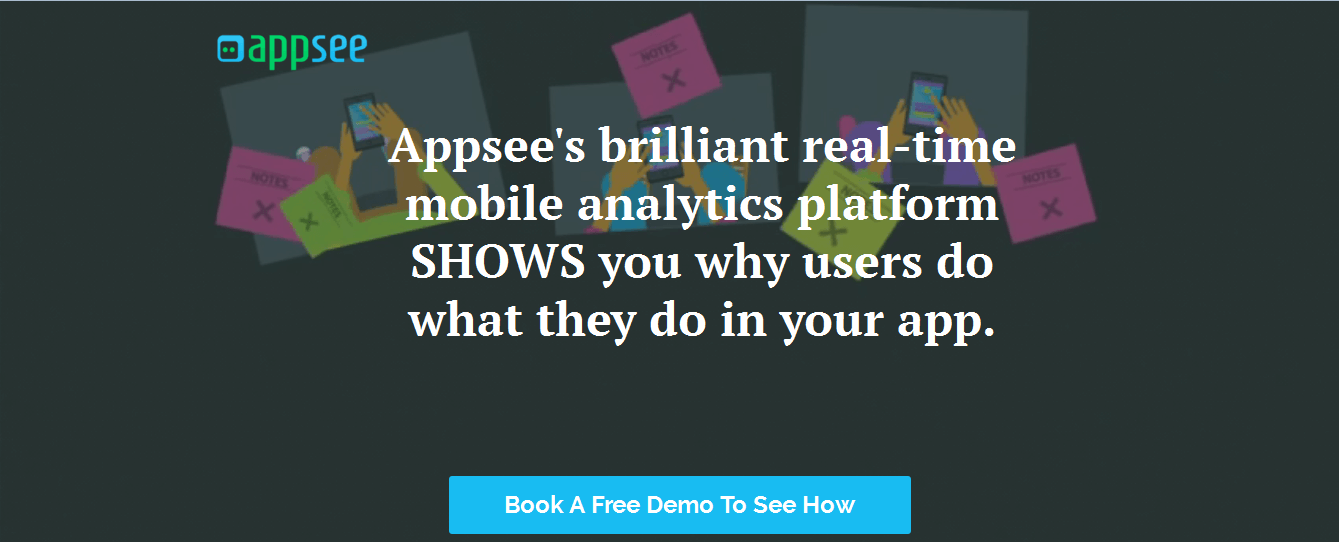 Appsee is another prominent mobile analytics platform in the market. The platform provides app developers and publishers with insightful data which helps reveal the trends and reasons behind every in-app users' actions. The platform provides real-time video recordings of a user's app usage session and offers heat maps for every touch and swipe gesture performed by a user within an app. Appsee's in-app mobile analytics service is widely used by enterprise-level companies as well as professional app developers and supports iOS and Android platforms.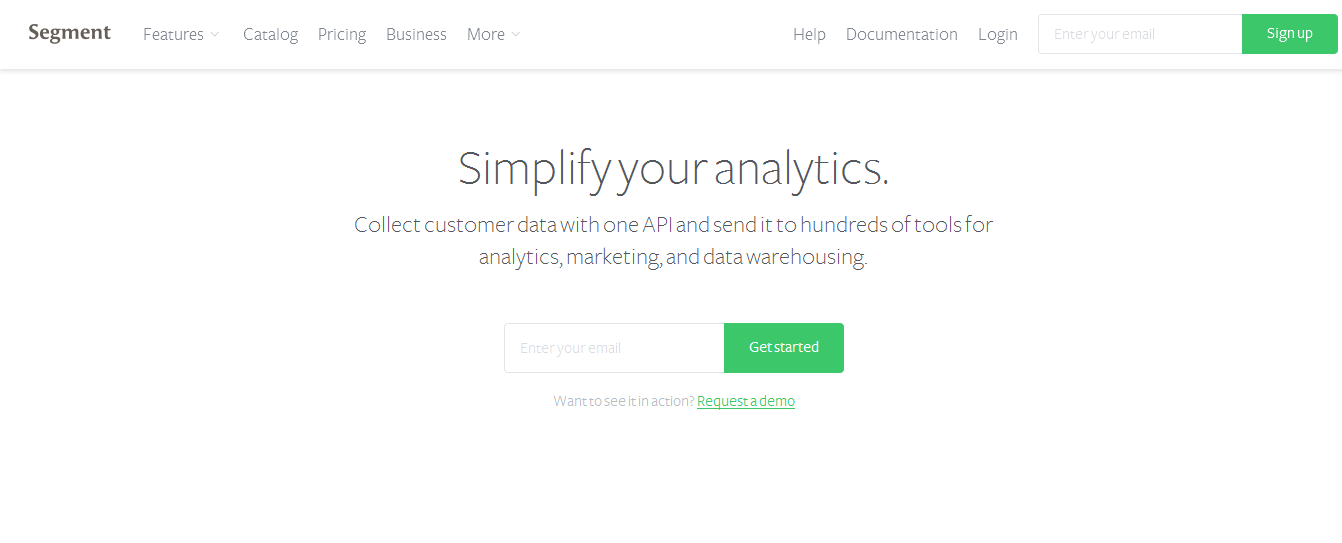 Segment is one of the most powerful data collection tools for mobile platforms. With a single API, one can collect a range of user data from mobile applications, mobile websites and servers and push it to other integrated tools for performing various tasks, such as marketing, analysis and more. The platform supports several modern data analytics and warehousing platforms, such as Google Analytics, Flurry, Kissmetrics, Mail Chimp and more. Segment is used by popular companies, such as Code Academy, Intuit, Foxtel and more.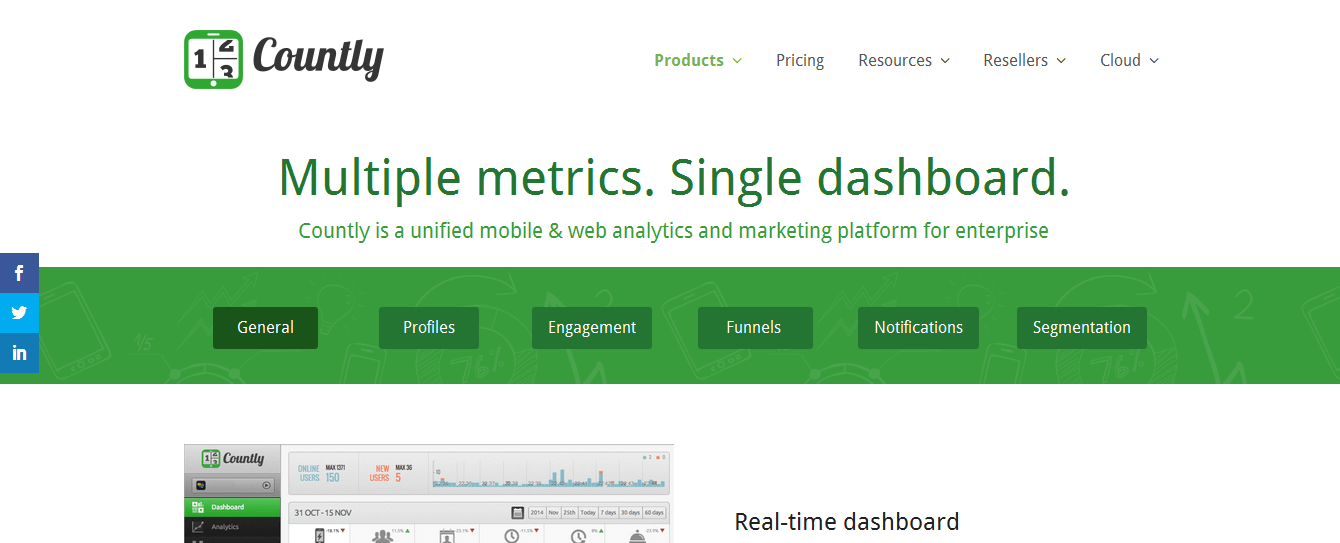 Countly is one of the most widely used analytics and marketing platform for mobile applications, games and websites. It provides robust real-time data reporting solutions for mobile apps and mobile games. The platform offers data capture and analytics solutions for in-app purchases and provides relevant information on average revenue per user (ARPU) and average revenue per paying user (ARPPU). Countly provides SDKs which support platforms, such as Android, iOS, Windows and JavaScript. Countly Enterprise Edition offers analytics and marketing solutions for enterprise mobile and web.
Conclusion:
With that we have come to the end of our list. I urge readers to do their bit of research and choose the right tools which suit their business requirements. If you want to add some more names to the list or share any feedback, then you can write in the comments section below. Thank you.