Amidst the outbreak of the Coronavirus, all front line workers are giving out their best effort to save humankind. Through months of hardship and shortcomings, people are making use of Artificial Intelligence in the battle against Coronavirus. Artificial Intelligence can be of great help in terms of research and development. That being said, scientists and healthcare professionals are looking to find a solution through AI that will eradicate the virus. 
As of now, medical doctors and research teams are digging deeper using Artificial Intelligence's algorithm. AI is helpful in researching tons of medical data, tracing contacts, transmission rate analysis, the development of the drug, and much more. Alongside the world when Coronavirus will start to disappear, Artificial Intelligence would be of great importance. Let's take a look at how and why:
How can Artificial Intelligence help in Post COVID-19 Time?
To begin with, when COVID-19 starts to eradicate, the entire world will start their workforces in areas that were under supervision for so long. These areas include factories, workforce operations, and other ones. Now, here's the problem. Due to the lowered rate of workers, a kickstart of these operations can be a tough call. This is because, despite the recovery phase, people are going to be skeptical about working on-site with hundreds of people to keep their safety at bay. As a result, the efficiency of the company may come down very low, and only Artificial Intelligence can provide help to this solution. 
But on the contrary, this will also affect a lot of employment rates since more and more companies will start adopting the use of AI. However, the use of data analytics powered by AI will help companies regain their work efficiency. For example, using data analytics and patterns, AI in chatbots, or automated bots are being used in many companies to place customer calls. This will continue to happen until companies start their workforce once again. And, Data Recovery Dubai is no exception.
That being said, Artificial Intelligence will also become useful for the supply chain management process. All operational processes from the supply chain to retail or warehouses can be conducted using AI. One great example that has set this process successful is the use of online marketing for groceries. Alongside this, people are now choosing to buy daily essential products online instead of offline. So, in terms of automation, AI will start to take over all areas in companies, through virtual assistants and chatbots. 
AI's Help in Solving Uncertainties in Future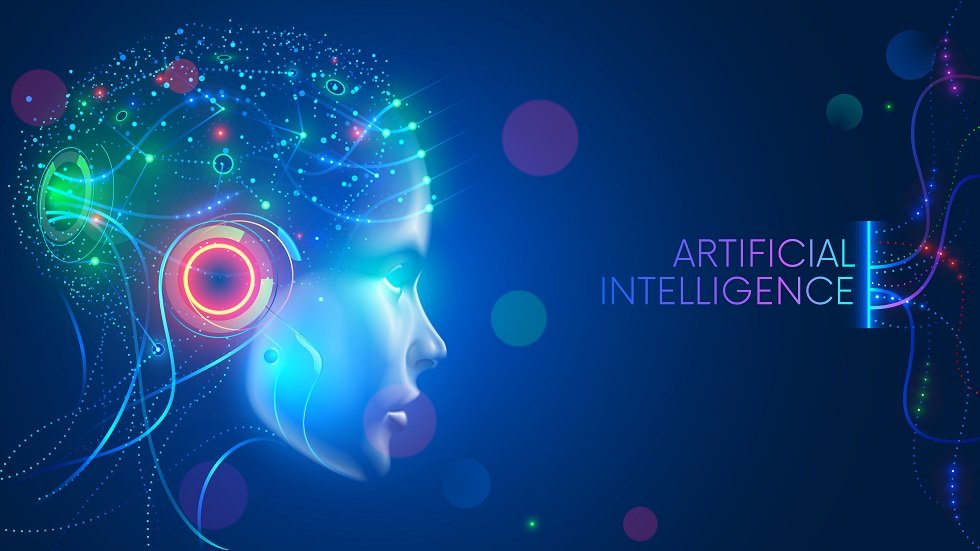 The moment COVID-19 became a significant change in human history, the first thought for every human being was uncertainty. It was unexpected for many while the rise of widespread instilled fear and frustration among people. Through these emotional reactions, many rational decision-making subjects are discarded. However, the work from home scenario helped many people and has reduced irrational thinking of decision making. Meanwhile, there are uncertainties that remain when it comes to COVID-19, and more research needs to be done. 
Using AI-powered tools and algorithms, many research teams are detecting the virus, its characteristics, and producing a prediction of how it will change. Or, instead, much speed is necessary for drug development, treatment, and more. 
Artificial Intelligence can create using this information and create a blockchain to produce a more refined result that can reach into the uncertainties in the future. Based on that, the world can be prepared to deal with forthcoming waves, if there would be any. However, data loss is something that comes without any guarantee. So, refer to Data Recovery Dubai if you've lost any data. 
AI Will Become the Core of Operating & Business Models 
As the new reality sets in, many companies will be motivated to implement a cost and time effective method for maximum efficiency. And, only AI can do that unless human force becomes highly capable. The use of well-crafted software for each and every organization can take over tasks and do it without any hassle. It would save them plenty of time to look for new approaches. 
That being said, as of now, there are many leading companies around the globe who are dependent on AI being their company's core function. But, many retail companies, finance, and business sectors will soon involve extensive use of AI in the post-COVID-19 world. 
This significant change will benefit any company to grow and expand its horizon. This is because AI is much capable of producing values using data, processes, operational models, and input. Any company would be at an advantage, be it a small scale organization or a big scale organization. 
To have an AI platform work for any company, other changes will also be made-such as in the IT infrastructure so that pre-built models, processes, and applications can adapt to the AI algorithms. 
As these new technologies soon shift to cloud from legacy enterprises, companies will also benefit from high levels of security and safety because the change will be strong. Why? Because, to have a successful transformation, a company needs to marginalize. For example, a company can grow more if the investments are 70% in transition, 10% in Al, and the rest 20% in AI-driven technologies. 
Also Read: The Future of Today's Workplace: The Digital Workplace Solutions
Things to Consider When You're Stepping into the Human and AI-Powered Era!
AI will surely bring a revolutionary change in the post-COVID-19 world. But, to do so, human power is necessary. Human interaction with AI can be more efficient and helpful for growth, evaluation, and Data Recovery in Dubai. Thus, here are some things to consider:
1. Approach to Leadership
The best way to have a guaranteed transformation is through leadership and guidance. A good leadership comprises analytical decision-making, using values of data to set a goal-oriented process, and knowing the worth of the company against other competitors. Using AI to close these gaps can have fruitful results in the long run. 
2. Core Functional Change 
When you implement the power of AI working simultaneously with humans, you are allowing your organization to have an optimized work performance. And, all of that will only happen when AI can be imagined as the core function of the company. Thus, the more operations it can perform, the more it can grow through detecting patterns, decisions, and live data. 
3. Human Operations Closing Gaps
When you implement AI into finish processes, analyzing data, and other work, it is almost difficult to expect the AI to have a mindset like a human brain. Despite many algorithms to make AI work like humans, it can fail to have a conscious judgment. For example, data intruders can insert algorithms to change an AI-based operation. Thus, human help coinciding with AI will benefit a lot.  
4. Embracing the Change 
The whole world stood in awe as the outbreak continued to spread across all the countries to states and cities. But people are now getting used to it. Similarly, AI-driven technologies and companies will produce a significant change. Thus, embracing changes in new capabilities will improve risk factors and induce a sense of greater responsibility. 
Finally…
The new era of post-COVID-19 seems to be full of possibilities and drawbacks. This is because the future, as of now, is uncertain. But Artificial Intelligence is stepping up to become an important part of human kind's existence. So, stay updated to find out more and refer to Data Recovery Dubai for any trouble with data loss. 
Also Read: Analyzing COVID-19 With Data Science- Everything You Should Know!