It's way too early to claim the victory against Coronavirus. In many countries, it is still spreading like a fire in any dry forest. This has led to social distancing, lockdown, and self-isolation in various countries around the world. To keep you ready for all these measures, we have listed important technologies that can rescue you greatly.
---
The last pandemic that brought this world to its knees was Spanish Flu. It occurred during World War 1 and was named after the country that has little to do with it. It was responsible for killing around 50 to 100 million people globally. The number was more than the actual deaths caused by the World War.
But back then, we were clueless about viruses, prions, and other microorganisms. Fast forward to around 100 years from then, today, we are again facing a similar situation. Though it is not a Spanish Flu but a new virus called Coronavirus that leads to COVID-19 (Coronavirus Disease 2019) and has already affected over 1,000,000 with more than 50,000 deaths globally.
However, by using the latest technologies like AI, Machine Learning, Data Science, Cloud Computing, Super Computers along with mustering all the valuable resources, a lot of Asian countries have been successful in controlling this pandemic. Countries like South Korea, Taiwan, Hong Kong, and Singapore have successfully mitigated the Coronavirus spread to a significant extent with the means of rapid testing, social distancing, and self-isolation.
In this article, we will be going to list down top technologies against Coronavirus that can make your life easy during the time of lockdown or social distancing!!
Top Technologies To Use During Coronavirus Crisis!!
When compared to past pandemics, the good news is that we are way more technologically advanced. It can be of great help especially during the situation of lockdown, self-quarantine or social distancing. All the below-listed technologies will help you in keeping everything together during the COVID-19 outbreak.
1. Video Calls to Keep up With Everyone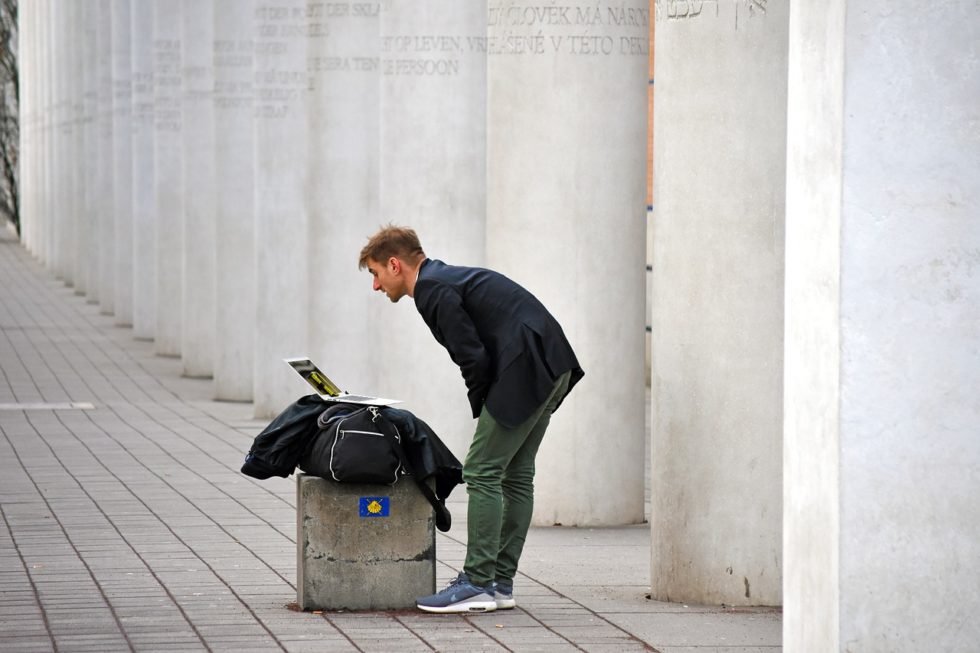 We, humans, are evolved as social organisms. We are not meant to be in isolation, of course, introverts excluded! But jokes apart, doing video calls can be of great help in both personal as well as professional life.
At a personal level talking to each other can greatly help in combating fear, anxiety and ultimately social isolation. There are hundreds of applications that let you leverage this technological breakthrough of seeing and talking to people on the screens. Some of the popular applications that everyone is using are WhatsApp, Skype, Facebook Messenger & Google Duo.
These applications are also good for catching up with all your colleagues, taking/attending the meeting via video conferences, discussing your work or targets without any hassle.
Read More: Conference Call Etiquette Everybody Should Know!
2. Using E-Commerce for Food & Supplies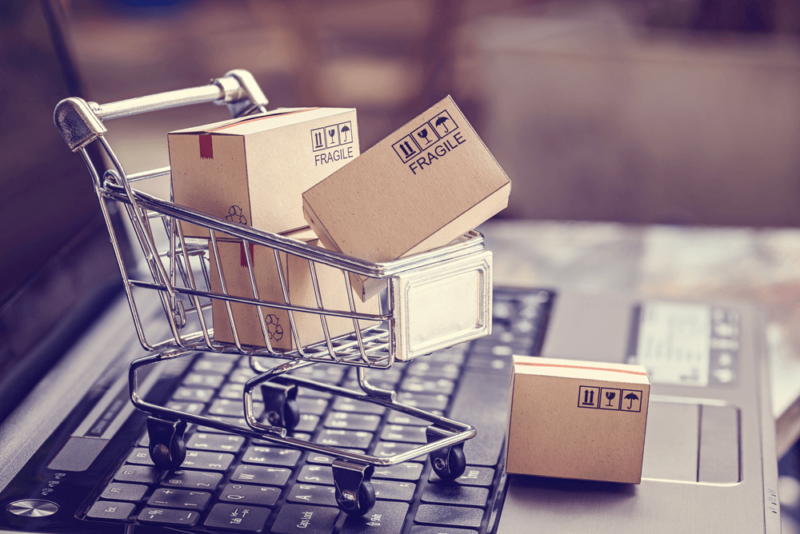 Going out to the crowded place is one of the most riskiest things one can do during the Coronavirus outbreak. It significantly increases the chance of contracting the virus from other infected individuals. But how to get your food and monthly supplies?
Don't worry, today you can find numerous websites and mobile applications that will help you to shop for yourself and even others without going outside. Some of the big names like Amazon, Wallmart, Instacart, Fresh Direct, Grofers are some of the big names that are present in many countries. Apart from these, you can also look for local applications that deliver to your locality, and today, many shops have the option of online ordering.
Though some people may think twice before ordering online, but in the last few years many of the online ordering companies have significantly increased the user experience. Also, do remember that majority of these services might take longer than usual to deliver your products because of high demand. And if you are bored with regular food, you can also opt for online food delivery from your favorite restaurants.
3. Staying Active During Coronavirus Crisis
Being cooped up all alone in your house all time can be a real pain for many especially when technology has made us addicted to the fast-paced world. You can deal with this situation by doing several types of exercises, yoga, aerobics, and other activities by watching various videos online. YouTube is a well-renowned website for videos and it has gazillions of videos dedicated to fitness.
You can use other video streaming platforms as well. You can follow the series Go4Life by National Institute on Aging, fitness videos from AARP and others to keep yourself fit and active during the lockdown.
4. Being Healthy Can Be Priority Too
In the last few years, staying fit is not only the concern but being healthy is equally important. Nothing could be better than this time to improve your health and take care of yourself. Tech can help you with this one as well!
You can use from anything ass simple as medical alert systems to the complicated smartwatches for tracking your health. You can use various mobile applications that can help you with keeping the track of your prescription drugs.
Also, applications like Medisafe helps in notifying users to take their medicine in a timely manner, while CareZone can remind you to take medicine and refill them by scanning medication prescription labels.
Under the current circumstances, we can also avail of the benefits of many telemedicine services that help by providing a virtual consultant from a doctor and health professionals. It significantly reduces the requirement of going out for any medical consultation from a doctor. One such service is Medicare that provides telemedicine services by using applications like Skype, FaceTime & others.
5. Say Yes to Cashless Transaction
Despite using all the technologies, if anyhow you have to go outside for any reason, then you can choose cashless transactions. It literally reduces the risk of Coronavirus by several folds. By setting up mobile payment applications like Google Pay, Amazon Pay, Apple or any other, you can avoid touching all the things like cards, cash or any surface that might get infected from any individual.
Read More: How Does Online Payment Processing Actually Work?
6. Using Stylus to Avoid Touching Mobile Screens
If you venture out for your work or any reason, then there is a high possibility of touching your mobile screen multiple times. Luckily, today we have a stylus pen that you can use to eliminate the risks of contracting the virus from the smartphones (but don't forget that you must keep your stylus clean).
7. Installing the Air Quality Index App
As of now, it is clear that Coronavirus can be deadly for all those people suffering from any respiratory-related health problems. You can use Air Quality Index Applications in your smartphones to avoid any places having high pollutant levels. This will be of great help in keeping your lungs healthy. And if your app is telling you that any particular place has a poor air quality then the safe bet is to avoid going to that place.
8. Opting for Online Learning
In the past few years, it has done wonders for many but has also raised several questions and doubts for others. Still, there are several individuals who don't favor online learning because of many reasons. However, in the current situation, nothing is better than learning from home.
You can use this time to learn a new skill or even opt for videos on anything that you want to learn. Today, online learning covers almost everything from Artificial Intelligence, Data Science, Web Development, Digital Marketing, Learning Guitars, Photography, Dance, Cooking and so much more.
There is so much more to it! You do not only get to learn the latest technologies or your favorite skills but also you get to learn from world-class instructors. One such platform is Eduonix. It is one of the largest E-Learning Companies in the world that has over thousands of courses covering almost everything that any human can learn. You can check out Eduonix Website to know all about the courses they are providing.
Read More: Learning from Online Video Courses: What Are The Benefits
It's A Wrap!
So these were the different ways in which you can use all the latest technologies against Coronavirus. Ultimately, all these solutions can be beneficial only when you are willing to use them.
The Coronavirus crisis may have left the world in distress and despair, but thanks to all the technology like remote healthcare, online payment, e-learning, video calling and others that have made lives way easier for many. On the positive note, it also leads to a strong resurgence in the emerging technologies which have been languishing since past few years.
In the end, just Stay Home, Stay Safe & Keep Reading!!
Read More