Recently, storing data and files online, which is called cloud storage services, such as Google Drive, Dropbox, Box, FTP, One Drive, Mega, Amazon Drive are getting more and more popular to assist users to store all types of data and files. Cloud drives can store data online, so you can access your data on any computers anywhere as long as you have internet access.
Dropbox and Google Drive are excellent cloud drives, and most users have signed up for more than one cloud drive. Since Google Drive has an obvious advantage over Dropbox, such as advanced search, more ways to control visibility, and a cheaper price, there are many users looking for ways to transfer dropbox to google drive in a fast and easy way. In this article, we'll show you how to transfer dropbox to google drive.
How to move and sync dropbox to google drive?
There are a couple of methods to migrate and transfer google drive and sync dropbox to google drive. You can choose the typical way to download and re-upload files manually or choose an easier and safe way that uses a tool like Wondershare InClowdz software to transfer google drive with fast and safe migration.
Why sync dropbox to google drive?
Regardless of the advantages and disadvantages of using Google Drive and Dropbox, and the fact that Google gives 15 GB for free and Dropbox gives just 2 GB for free, people are more connected to their phones and email today than ever before. This, coupled with office productivity, means that people naturally gravitate toward using Google Drive more than Dropbox.
Dropbox to Google Drive Transfer by Download and re-upload
All cloud storage drives have one merit in common. That is the download and re-upload advantage. With this characteristic, you can download any files from the drive to your laptop or cell phone. Afterward, it is possible to upload those files to a different cloud storage drive.
This is an easy method to move dropbox to google drive, which is the download and upload concept. The idea here is to start downloading the files you want from Dropbox to your PC or smartphone. Then you'll relocate them to your Google Drive account by uploading.
Although this seems like a complex procedure, it is very simple. We have provided a couple of helpful steps below to assist you to attain this easily.
Step 1:
Log in to your Dropbox account.
Step 2:
Create a new folder to store the data that you need to migrate. Collect all the files and put them in that new folder.
Step 3:
Click "My files" and choose the data and files you want to move, then click the three dots next to the open button and click the top option "Download" from the drop-down menu.
Note: All the data will be compressed into one zip file. When the download completes, you can unzip the file and extract all your files from the single zip file.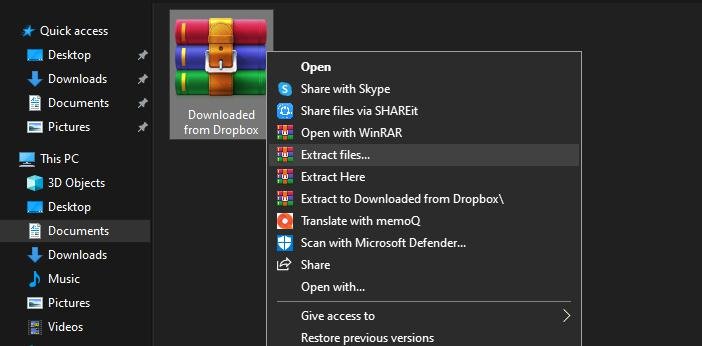 Step 4:
Log in to your Google Drive account.
Step 5:
Click on "My Drive", and then you may choose either "Upload files" or "Upload folder" based on your needs and then start uploading your files from your computer.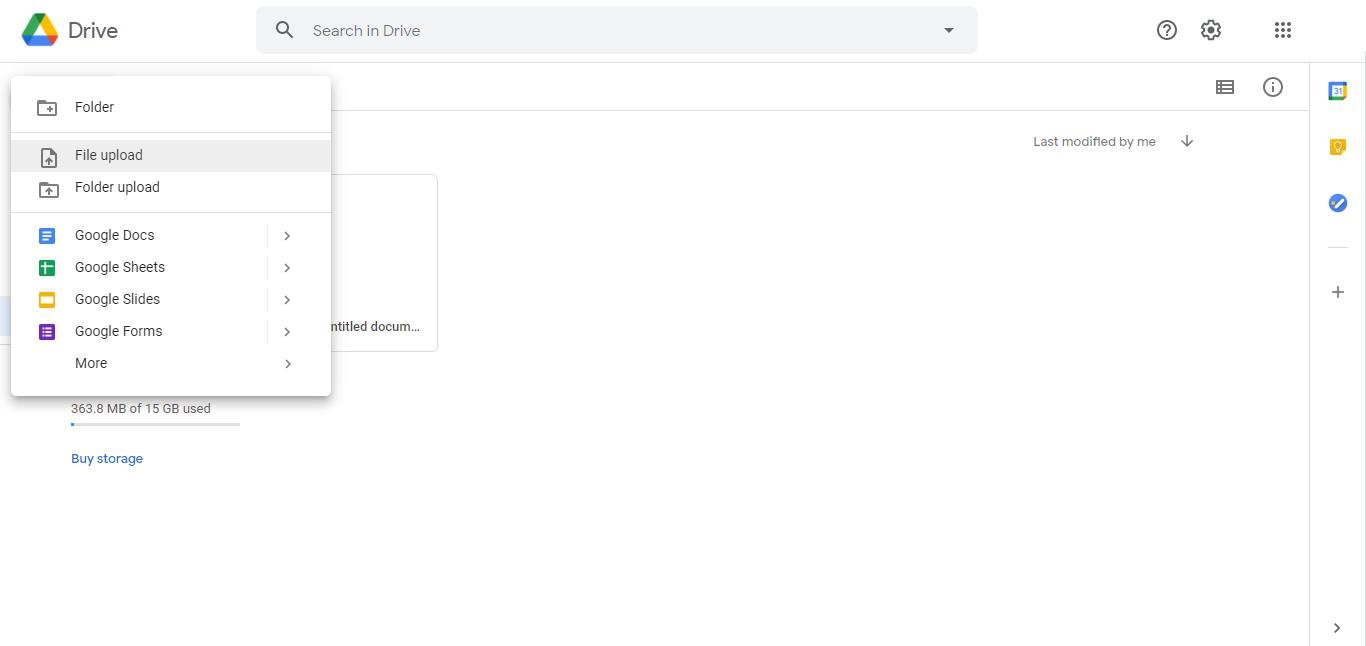 The easiest way: Migrate dropbox to google drive by the third-party tool – Wondershare InClowdz
Actually, if there are so many files that you have on your dropbox, it is not that easy to transfer all of them manually using the first traditional way. Fortunately, you can rely on a new online cloud migration tool such as Wondershare InClowdz to move dropbox to google drive directly and without any downloading and re-uploading.
Wondershare InClowdz is a web-based cloud service that supports different brands of cloud drives such as Dropbox, Google Drive, OneDrive, Box, and Amazon S3. With it, not only can you migrate data between cloud drives directly, but also combine cloud storage in one place available to access and manage those cloud drives.
Using Wondershare InClowdz is extremely simple and hassle-free. Just download the tool, connect your cloud accounts, and manage your data.
So let's go through the process of signing in to Wondershare InClowdz and follow the steps to move dropbox to google drive.
Step 1:
Sign-in to InClowdz.
Step 2:
Connect your cloud accounts such as Google Drive, OneDrive, or Dropbox to your account on InClowdz, as shown in the picture below.
Step 3:
Migrate, sync, and manage your data and files easily and safely.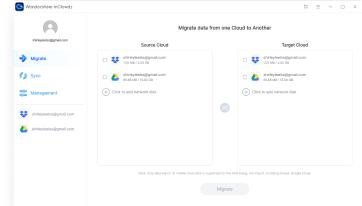 Conclusion
Both ways above can help you migrate dropbox to google drive, you can select one of them according to your needs. But if you want to save time and effort, transferring files via Wondershare InClowdz can be the best possible way these days.
As mentioned above, Wondershare InClowdz not only can it help you move and migrate your data and files, but also allow you to manage multiple cloud storage accounts at the same time and on the same platform. In addition to migrating between Dropbox and Google Drive, it also supports OneDrive, Box, and Amazon S3. If you have files on your cloud drives that need to be transferred, Wondershare InClowdz could be the best choice. Let's give it a try!
Other Hacks!