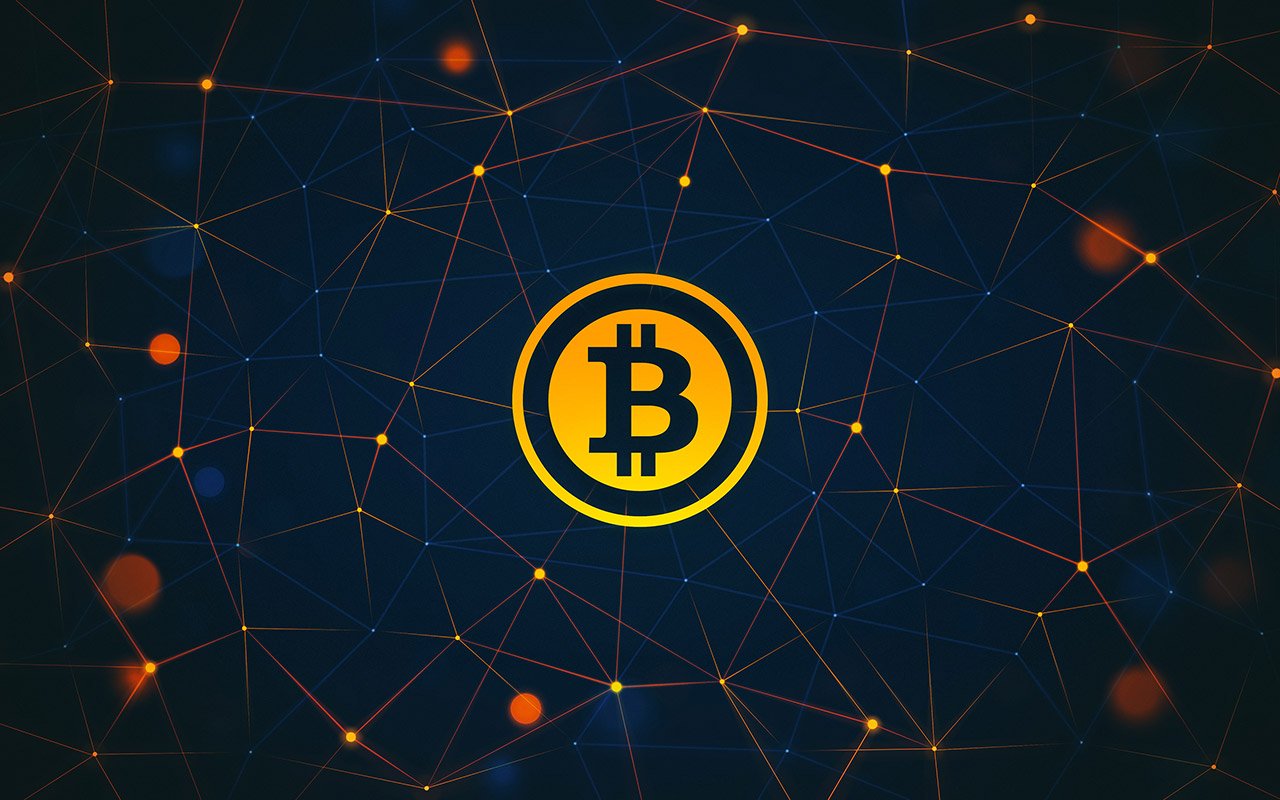 Bitcoin is the topic of the year, at least for many it has been. It's a direct threat to old banking systems, and their way of doing things. Looking to send over $1,000,000 to someone, and don't want to pay fees? Look no further than many of the popular Bitcoin wallets, those guys got you covered!
Bitcoin is the currency of the Internet: a distributed, worldwide, decentralized digital money. Unlike traditional currencies such as dollars, bitcoins are issued and managed without any central authority whatsoever: there is no government, company, or bank in charge of Bitcoin. As such, it is more resistant to wild inflation and corrupt banks. With Bitcoin, you can be your own bank.
We've seen a tremendous amount of growth for this cryptocurrency, and all others the same. The number of communities opening up is steadily increasing, and mastering the art of mining is no longer something that only the smart kids can learn, tutorials and guides are now freely accessible to everyone. Or, you could just be someone who's interested in monitoring this phenomenon.
It goes without saying that there have been multiple attempts to paint this digital currency in multiple colors, especially over the past couple of months. You can take a look at the criminal history of Bitcoin, or you can try and stay up-to date with the latest by becoming a reader on one of the following Bitcoin News websites. I've organized them by their average number of readers, and I welcome more reliable sources to add to this list. Leave them in comments!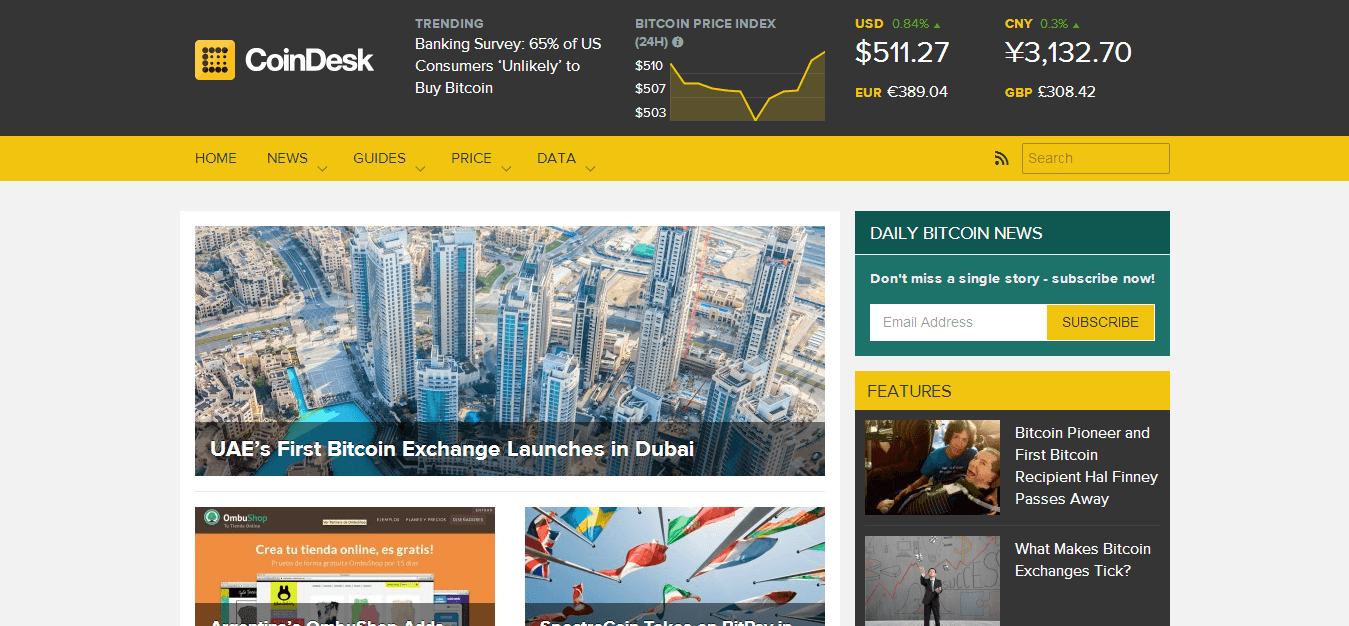 CoinDesk is the world leader in news, prices and information on bitcoin and other digital currencies. They've got a solid team of highly educated, lingual, and passionate editors and writers who love to report the latest happenings in the world of Bitcoin.
I'm also very fond of their Information page, in which you can find answers to a lot of frequently asked questions, like: How to mine? How to enable Bitcoin in my online store? What can I buy with coins? And many, many more. All that and more, in a friendly and comfortably designed blog design that will leave you wanting for more.
The mastermind behind the project is Shakil Khan, who's also an early investor in Spotify. His idea behind CoinDesk was simple – he saw the need to fill in the gap for a reliable news resource that would touch all the sides of the coin, rather than just looking at one specific topic – like mining, for example.
It's very much a community like news source. They've got a lot of confident writers, especially in the field of Bitcoin mining; which seems to be quite popular among all-level Bitcoiners.
I like the variety that you can find on this news site, and it's not strictly limited to Bitcoin either. Whenever I check CCN, it seems there is a new interview or a report available for readers to enjoy. Laid back, focused on bringing quality news – just the way it should be.
CoinTelegraph covers everything-Bitcoin, bringing you the latest news, prices, breakthroughs, and analytics, with emphasis on expert opinion and commentary from the digital currency community. They've got a very unique design choice, but I feel it works perfectly with the overall feel of the site. It's definitely a very friendly header section.
The content type is focused on bringing Bitcoin awareness to the masses, surveys and reports are not uncommon and provide a better understanding of the ecosystem of all the digital currencies.
It's a pretty new resource for Bitcoin news, but it hasn't stopped these guys from publishing some high quality material, especially in the field of politics and government attitude and action towards digital currencies. They've clearly stated in their About page that the site is 'run as a hobby', so don't expect too much!
Welcome to newsBTC, founded in October 2013 with the goal of educating and informing those curious about the virtual currency that is Bitcoin. Our goal is to publish useful news articles, interviews, and other bits of information that help you better understand the Bitcoin ecosystem.
For what it's worth, getting second opinion always helps.
Looking for a daily dose of what's the latest in Bitcoin? The CoinReport does a great job at covering the most important stories on frequent basis, their aim is to provide the lesser educated Bitcoin community with refreshing and easy to digest content that will further accelerate their progress.
The CoinFront is your source for information related to Bitcoin, cryptocurrency, and the future of this exciting new movement, and it is runy by some really beautiful people, I couldn't help myself but to express that emotion. They might not have the budget or editorial power as the big guns, but they've definitely got the passion for reporting good quality news. They're concise!
By now, you must be thinking that it's just a little bit too much news. But hey, what can you do. My best advice is to load all these sites up in your news reader, and sort through them that way. Most of the time, the most important news will be posted simultaneously across all sites; while specific reports, interviews and news will be unique to each site.
Bitcoin X has both a news section, as well as a specific front-page built for monitoring the current status of several Bitcoin markets, and also provides live market data for those who want it.
Reliable Resource of Bitcoin News
I'm not quite sure whether I missed any big names out there, I do sincerely hope that I didn't. I've got all these sites as my number one places to go when it comes to upping my dose of Bitcoin. Like I said, it comes down to second opinions – this market is far from being stable and steady, so opportunities are all over the place.