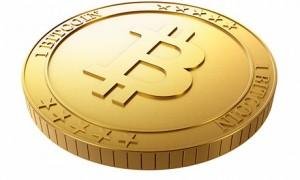 I never was a fan of Bitcoin, and I have never traded or mined a single block, nor do I plan to, but one thing is for sure – I said that it would end badly for many right from the beginning. You either feel it straight away, or you keep fooling yourself until it melts right in front of your eyes. And it melted for many.
Today, 18/12/2013, China's largest Bitcoin exchange website for selling and buying Bitcoins stopped accepting deposits for China's money currency 'Yuan'. The website is called BTC China. This has created a lot of unhappy customers, and even more unhappy Bitcoin miners and traders who had just recently invested their life savings into virtual currency. Doh!

From $973 just a week ago, to a whopping 475$ today.
If you head over to the BTC China blog, you can use Google translate to spot this message,
Dear bitcoins China (BTC China) Users: Due to reasons known Bitcoin China (BTC China) had to temporarily stop yuan recharge feature, recharge bitcoin, bitcoins RMB cash withdrawal and withdrawals are not affected, bitcoins China ( BTC China) will continue to operate. Please continue to focus on our home page, we will provide other ways to recharge as soon as possible. Inconvenience to you, we express deep regret at this. China Bitcoin (BTC China) 2013.12.18
In other words, the guys with superpowers at Beijing offices decided to restrict any kind of trading of the virtual currency we call Bitcoin. I would to give you a professional review of what just happened in the Bitcoin market, but I am simply not educated enough in this field. BCC News seem to have it figured out pretty well!
Bitcoin Suicide Hotline


And because of this wonderful crash, people are going insane over the investments they made that turned out to be unsuccessful and life changing, in a terrible way. The /r/Bitcoin community over at Reddit is encouraging people not to go crazy and stay calm during this hard time. And you better believe it, there are people having a really rough time now!
You can view the thread I am talking about here.
Please think twice before you do silly investments that will prove to ruin your life. Stay safe.
Coinbase Celebrating 650,000 User Milestone
On the brighter side, Bitcoin digital wallet company Coinbase has reached a new milestone and are very happy to let you know about it, almost as if trying to get it in your face on purpose! I would, if I had millions upon millions being invested in my company. Or maybe not.
Just earlier this week, Coinbase successfully raised an investment of $25M in a series B funding round. More on their blog.
In order to keep up with the growing consumer and merchant demand for Bitcoin, we must scale. And in order to do that, we are pleased to announce that today we have secured a series B funding round totaling $25M, led by Andreessen Horowitz, with participation from existing investors Union Square Ventures and Ribbit Capital. With this funding, Andreessen Horowitz's Chris Dixon will join our board, along with Union Square Ventures' Fred Wilson.

This investment represents the largest fundraise in Bitcoin to date (bringing our total raised to $31M). We see it as a key moment to show the opportunity of Bitcoin and the dramatic impact it will have on the global economy.
Congratulations! We are not going to waste any time thinking how many of those users are actually active and part of the community, not to mention miners not gold diggers.
This post is probably a little bit hate oriented towards Bitcoin, but hey…free speech after all. I could be taking my words back in my next post, but I know I won't! Let's see what is going to be the next big thing for Bitcoin.