The better we can understand our customers, the easier it becomes to deliver products and features that resonate with that understanding. It's easier to market to people who we know a lot about, than it is to marketing purely by chance, and hope of finding good leads. This wouldn't have been possible a few years ago, but the modern web has really changed the way we see customers, and the way we interact with them. As you will learn in this post, there is no shortage of consumer research tools available, and all of them have something unique to offer.
Startups is one of the topics we have written about extensively in the recent months, so if you're liking this type of content, make sure to check out our other posts: tools for researching the latest trends, a number of productivity tools that any startup will find useful, and of course, a list of tips on how to engage your audience in a more personal way. All of these resources should compliment your consumer research greatly!
We are always looking for ways to improve our content by populating it with insightful research and additional tools, so if you have been working in this field before and you have some great content that you would like to see added to this post, please use the comment section and get in touch with us. We appreciate each and every comment we get, and we do our best to improve our content according to the latest suggestions and feedback.

Factbrowser is an incredible consumer research platform. The site is populated with thousands of frequently updated research papers that look into consumer behavior, and consumer activity in certain markets. As we dig deeper into this data and begin to understand it, we give ourselves a chance to build products that complement the given research, and ultimately gives us a higher chance of being a step ahead of our competition.
We are now living a multi-screen world. With the web at our fingertips, shoppers from Singapore to South Africa are finding and purchasing products in completely new ways. To learn more about these changing behaviors, we studied consumers around the globe in 2013 to understand what role has the smartphone in the consumer journey. Explore the data anyway you like through this interactive tool.

Think With Google providing yet another amazing and interactive tool for exploring and understanding how different sets of marketing channels can have an effect on the way consumer buy online. Take advantage of the provided tools to explore each channel and to understand how you can better optimize each channel for optimal marketing performance. It's a lot easier to work with than it may sound at first.
Google Forms lets you build beautiful and interactive forms that you can use to gather data about your existing customers. Not only that, you can also ask questions and get real answers about the marketing you're working in, what is missing in this market, and so forth. You will not find a better Forms plugin on the market anywhere.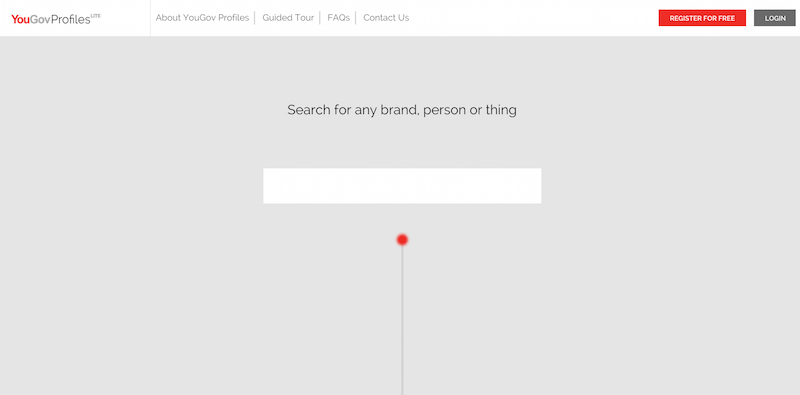 Businesses from the United Kingdom will love this lovely research tool. (Register for full access!) It's an opportunity to tap into hundreds of thousands of businesses and their operations, just by doing a simple search.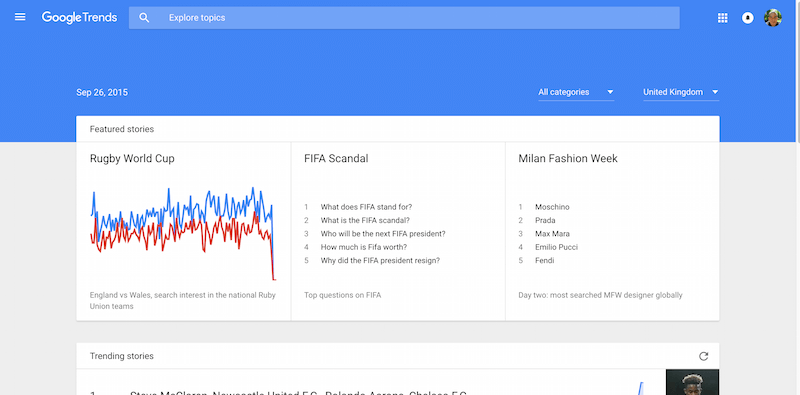 What are the latest trends right now? Google Trends is one of the best places to find out! In recent years, the Google Trends platform has seen a massive overhaul, and these days can provide highly accurate data for trends that are near real-time. There are so many ways a startup could take advantage of this, especially when combined with social media. (Think in terms of utilizing latest trends to lure in new customers.)
Connected Life 2014 explores how technology is transforming the lives of consumers across the planet.

Covering over 55,000 regular internet users in 50 markets around the world, Connected Life offers essential insight into the impact of the growing digital ecosystem on the media landscape.

It uncovers new and exciting opportunities for marketers to connect with their consumers in this increasingly complex environment.

Does a part of your job require of you to make decisions? If yes, then this is the perfect site to complement your decision making. Cognitive Lode is a list of brain pickings that go deep into the psychology of economics and consumer behavior, and can be of immense help to make sound decisions without making your head hurt too much.

It does not look like 'Scholar has its own Trends engine, but what you can do is setup custom Alerts that will send you an email every time a new piece of paper/article/research is submitted to 'Scholar, giving you an opportunity to keep up to date with the latest happening in a particular field and/or subject. Besides, it's one of the oldest net libraries anyway.

Tally is a super-simple poll creation solution. Polls created by Tally will be the perfect thing to use when it comes to concluding quick polls on social networks such as Facebook and Twitter. Looking for some crucial insight on something? Don't waste your time and create a quick Tally poll. Easy and fun to use, highly recommended!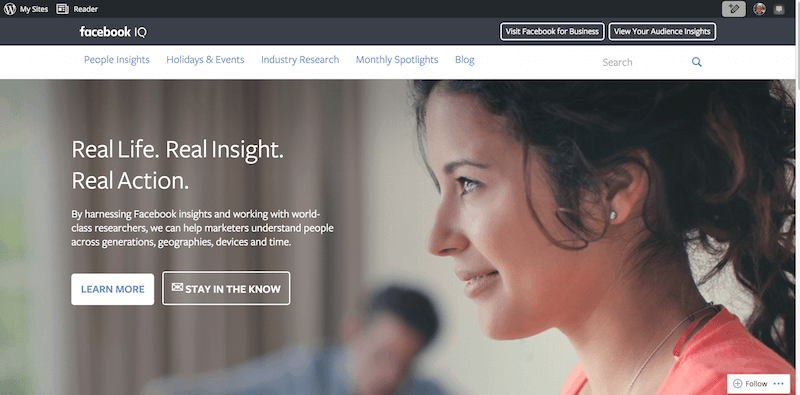 Facebook Insights is all about learning more about what people are doing online and how they are doing it. Research from this page is gathered from both Facebook and Instagram, giving the keen learners an opportunity to tap into the social networks big data library and see what can be learned and put to use in our own startups. Two biggest research categories from FB Insights is definitely People Insights and Industry Research.

Would you like to learn more about the way people use the Internet these days? Consumer Barometer by Google will give you all the necessary research and tools to help you learn and understand exactly that.

In this how to page from Facebook you will be learning how to access Audience Insights and how useful it can be to making crucial advertising decisions. Facebook has one of the most recognized Advertising platforms in the world, and to be able to tap into that data is invaluable to any startups growth.