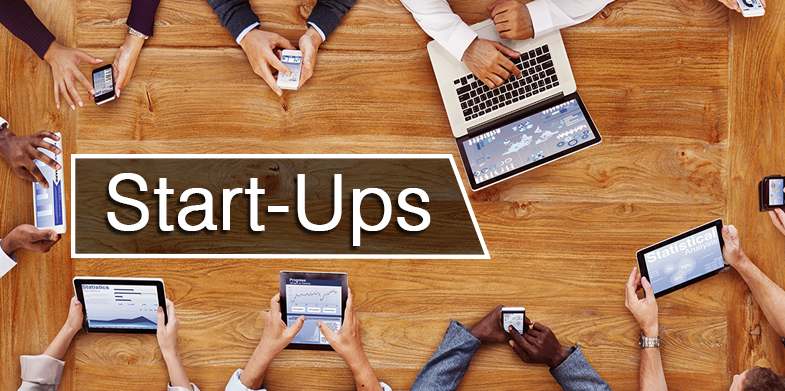 Technological progress has opened up several new avenues for starting a business. The present scenario is extremely favorable for setting up any new business. The consumer market is vast and the current economic trend is also quite stable. Moreover, investors are willing to support entrepreneurs with great business ideas. All this has caused several innovative business ideas to come to fruition.
Starting one's own business and managing it involves a lot of dedication. But, with the help of right tools, one can easily overcome those few hurdles that spring up in the path towards success.  In today's modernized world, a lot of business operations have become automated owing to the successful use of technology. Hence, it is important for start-ups to make use of technology to improvise their ways of running a business.
A lot of entrepreneurs are not aware that there are several online tools like Invoicing services, marketing tools and lot more to get important things done for your business. Here, I have compiled a list of some online tools that will help start-up companies to simplify their business processes to a great extent.  So, go ahead and check out this amazing list of 15 Best Tools for Start-Up Companies.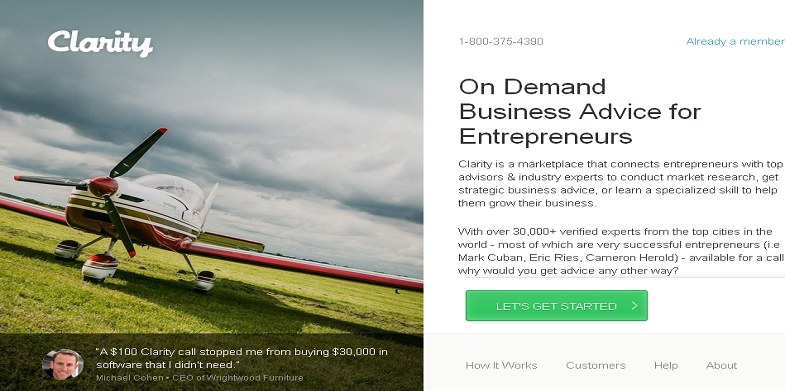 As an entrepreneur, you should be very cautious about the steps which you take towards fulfilling your goal. You cannot compromise on business ideas, business models and other decisions, such as expenditure related to buying machinery or using specific software products. Hence, I recommend Clarity, an online platform to receive valuable insights and business advice as well as to learn strategic tactics from experts and established entrepreneurs before taking any crucial decision.

If you want to bring your creative business ideas to fruition then you can try your luck at crowd funding. Kickstarter offers an opportunity to showcase your project ideas, gain recognition and raise funds on a global platform. On Kickstarter, you will find tons of ambitious projects in popular fields, such as technology, fashion, games, design, art, food and more.
Also See: 7 Ways to Increase Sales for a Small Business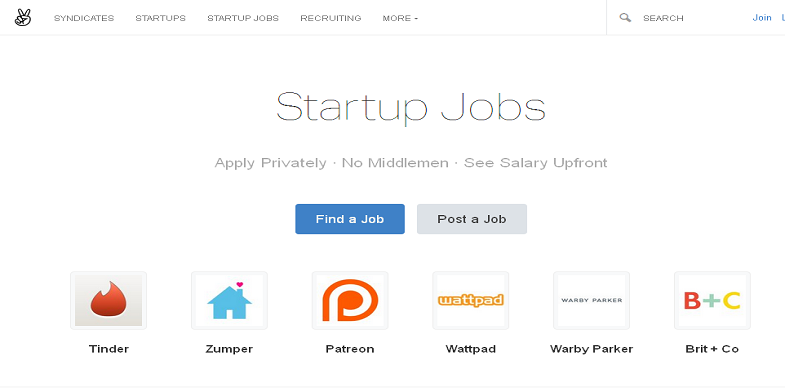 AngelList is a popular seed funding platform to get investment for your start-up business. It actually works as an online community of accredited investors who help entrepreneurs as well as connect with each other.

As an entrepreneur, you need to look after the legal aspects of starting your company and that involves signing several legal documents. You can try Docracy, an online collection of legal contracts. Here, you will find an online library of various templates for creating legal documents. Docracy also allows you to share and sign legal documents online, save document and signing history and more.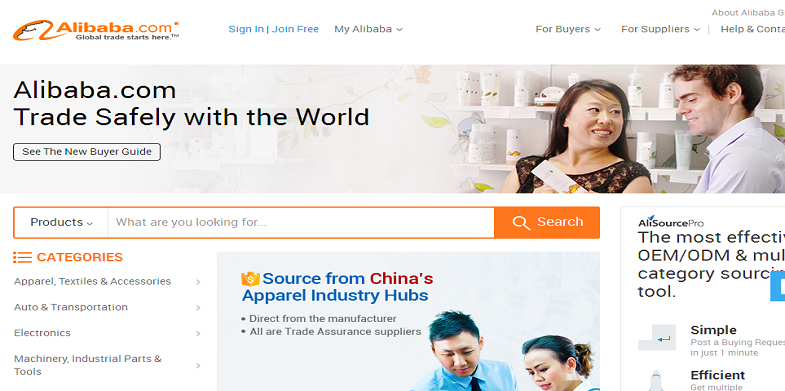 Every start-up company needs several products and physical goods for their office. You can check out Alibaba, an online shop for buying a range of products in diverse categories, such as machinery, tools, electronic items, office stationery and more.
Also Read: How-To Prevent Your Startup Business from Failing Miserably

You would definitely need a good hosting solution provider for hosting your company's website. I have listed down iPage because it offers the necessary features to get your business online conveniently. iPage offers website building tools, email system, unlimited bandwidth and disk space, web scripts and many more features.

Social media marketing is an important aspect of building an online presence and brand image for your company. But, if you want to manage it in a hassle-free way, then you should use Sprout Social. This tool lets you manage your various social media profiles from a single location and takes care of your online marketing needs.

Sometimes, it is prudent to hire freelancers for doing some specific work or to simply test your trial project. If you are considering this, then Elance is a good choice to scout for capable freelancers and get your job done through them. The website stores profiles and portfolios of several professional freelancers from diverse fields, such as programming, writing, designing and more. Plus, Elance offers features, such as online collaboration with freelancers, invoicing of the work and daily activity reports.
Also Check: 10 Free Tools to Kickstart Your Entrepreneur Career

Designhill is a huge online marketplace catering to the designing solutions needs of thousands of large-scale businesses and start-up companies. It is an online global community of over 20,000 designers who churn out some of the best logo designs for companies, product brands, t-shirts, visiting cards and more. All you need to do is place your specific design requirements and you are instantly provided with several ready-made designs to choose from.

You can store, share and access important company files on Dropbox instead of looking for them in several folders or email attachments. Dropbox is a file hosting services provider offering cloud storage, personal cloud, file synchronization and other great features.
Also Read: 5 Skills Worth Learning to Become a Better Business Person

Mail Chimp is an ideal tool for optimizing your e-mail marketing strategy. Using Mail Chimp, you can send automated and targeted mails to a particular segment of customers. It also lets you view advanced analytics, create subscriber profiles, track a subscriber's website activity, add notes to their profile and create a separate list of Twitter audiences, to name a few.

Trello is a great tool to manage your project workflow in real-time. You can add members and collaborate with them, create checklists, insert labels, attach files and more. It is a hassle-free way to organize your business tasks and a viable alternative for complex spreadsheets, lengthy email conversations, sticky notes and using several software products.

Basecamp is a robust cloud-based project management tool that lets you handle multiple projects and multiple teams simultaneously and effectively.
Also See: 11 Pro Tools To Generate Better Results For Your Business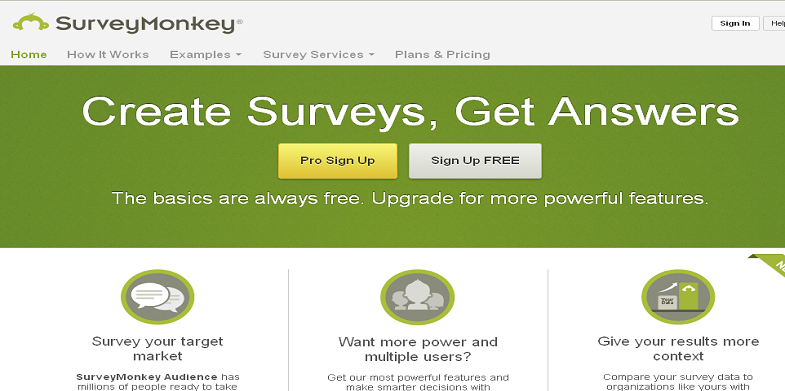 Surveying is a great way to get an idea about how your products or services are being received in the market. Besides, surveying also lets you know about the popular trends in the market, requirements of the consumers and more. All this information helps to make informed decisions and bring improvements in your business strategies and marketing tactics.

One of the biggest concerns for a start-up company is to streamline their accounting process. In order to manage accounts while maintaining transparency and complying with legal procedural codes, companies require an up-to-date accounting software tool.  Wave is a useful application that lets you track your expenditure and income as well as handle your invoices, payroll system, bills and other things.
Conclusion:
It is wise to use available technology to your advantage since it saves a lot of time which can be then utilized on improving other areas of business. Using these tools will help you to gain an upper hand in the competitive market and help in achieving scalable growth. For any start-up company, these tools will prove to be useful in managing certain areas of business which cannot be overlooked.
I am sure that you must have found this list useful. The information about tools mentioned in this post can also prove to be important for aspiring entrepreneurs to get an overview of the nature of goals and requirements of a start-up company. You can share some more information about any other tools that can come in handy for start-ups. We are always looking forward to some valuable feedback. Good Luck.