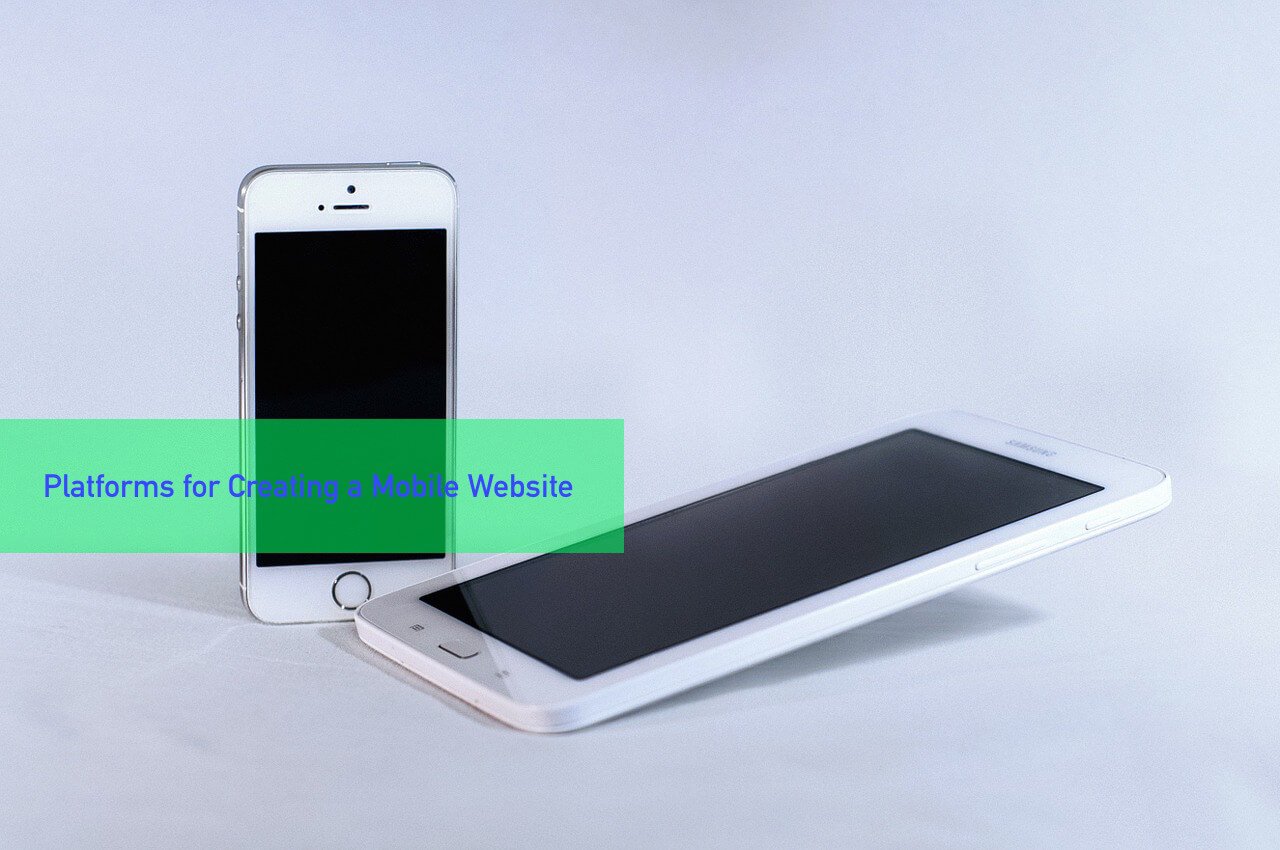 It's fair to say that the discussion is moving away from the fact that everyone should have a mobile website by now, to a discussion that talks about the ways and tools that enable us to create mobile website on the go, without having to invest a lot of money or time into doing it. Unfortunately hiring a designer and a developer to build a mobile website, combined with a mobile app, can turn out to be a quite expensive thing to do, and not all of us have thousands of dollars laying around waiting to be spent.
We are actively writing and sharing stories about the mobile ecosphere, if this kind of content appeals to you then we highly recommend to check out some of our own recent hits within the mobile field — in August we shared some of the most popular mobile development trends which we think will shed some light on how mobile is evolving, just recently we came out with a post that discusses mobile app store optimization and how important it is to pay close attention to such marketing techniques, and last but not least; a set of tips that discuss the design aspects of mobile web design and how to better optimize it, which actually perfectly compliments our post today.
The following platforms and tools have been specifically built by people who understand the necessity of a good mobile website, and offer services that cost next to nothing to build a mobile website, a mobile eCommerce store, or even a mobile app that will look and feel unique in any way you look at it.

Are you into building products, and don't need much more than a flexible mobile landing page? Landr has got you covered, their platform offers anyone who is in need of a mobile landing page to create one within minutes, with a selection of custom templates and optimization options there is no reason not to use Landr for creating landing pages for products, books, courses, and more.

Wix of course offers more than just mobile website building, but in the recent couple of years their focus has really shifted from traditional website design to a full-on integration of mobile site features in fields like blogs, landing pages and eCommerce related projects.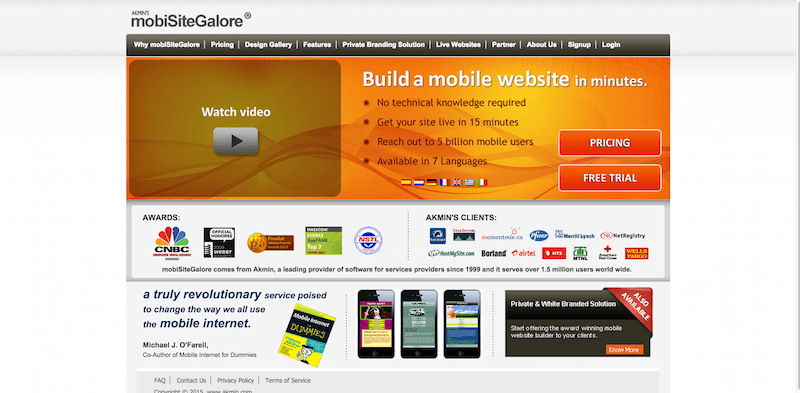 mobiSiteGalore is proud to advertise themselves as a platform that doesn't require too much technical knowledge to get going with your mobile site development. Apart from allowing anyone to create a mobile website fast, they also provide great branding options to ensure your brand is one of a kind. The list of features these guys offer goes beyond the capacity of mentioned here, so definitely check them out and see what makes you tick.
Wapple

The guys at Wapple have tons of experience in developing for mobile devices, including tablets. Although their pricing modules are not aimed at the lower class, those in the middle class can still enjoy professional mobile app and website development without having to break your piggy bank too much.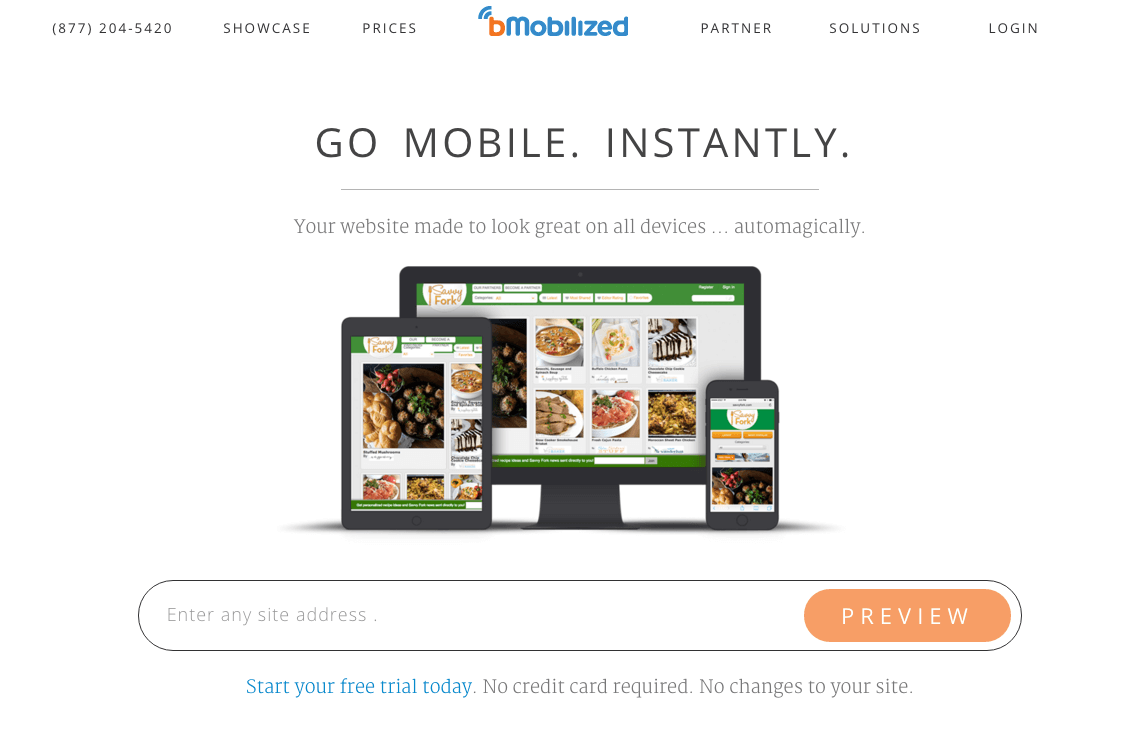 bMobilized is the pioneer in technologies that dramatically reduce the cost, time, and technical skill required to create and maintain state-of-the-art mobile websites. The company's patented technology instantly creates mobile websites from desktop websites, and provides easy customization to add mobile-specific features like maps, click-to-call, and m-commerce. These mobile sites enable businesses to take full advantage of the opportunity to engage customers on their mobile devices.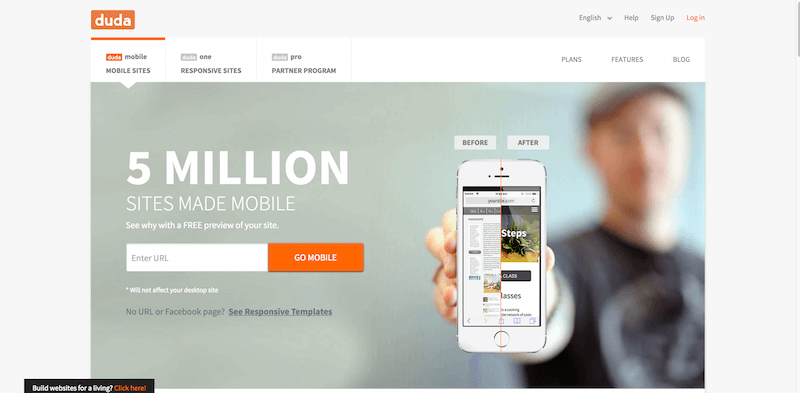 Duda Mobile is proud to advertise that they have helped countless millions of webmasters and business owners to launch their own professional mobile website without any hassle in the middle. Each website is built with the latest technology in mind and allows for mobile site development that will make others believe it was done by a professional web design agency.

Need to build a good looking website that will work on desktop, tablet and mobile all at once? goMobi has been an expert in letting its customers build custom websites that use latest web development and web design trends to help you create a website that will surely stand out from the rest.

Mobile Commerce is already a trending field all over the world, and Mobify have not thought about it twice to launch a mobile shopping platform that will change the way you sell online forever. Anyone in need of a great mobile website with eCommerce features should give Mobify a try — these guys know what they're doing.
MoFuse is the leader in Mobile Web Solutions for small and medium businesses. Short for Mobile Fusion, MoFuse gives every business an easy and affordable way to connect mobile to their business and to help them grow. Our mission is to make every business a mobile success story by getting them a mobile site, getting them mobile audience and building their business using mobile marketing.

Wirenode uses hard platform technology to provide websites of all sizes to build fast, interactive and dynamic mobile websites that can be optimized with features like custom widgets, poll and form integration, Google Maps and much more. All the basics stuff you would need to launch a proper website anyway.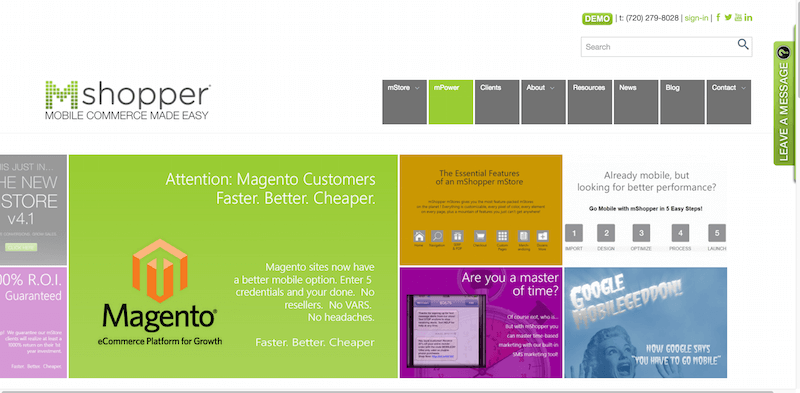 It's not just about the products you sell that determines how much sales you're going to make at any given time, a good website thats built with revenue in mind will always perform better than the former, and the people at mShopper totally understand this. Their mobile commerce service lets webmasters and business people to create flawless mobile sites with eCommerce in mind.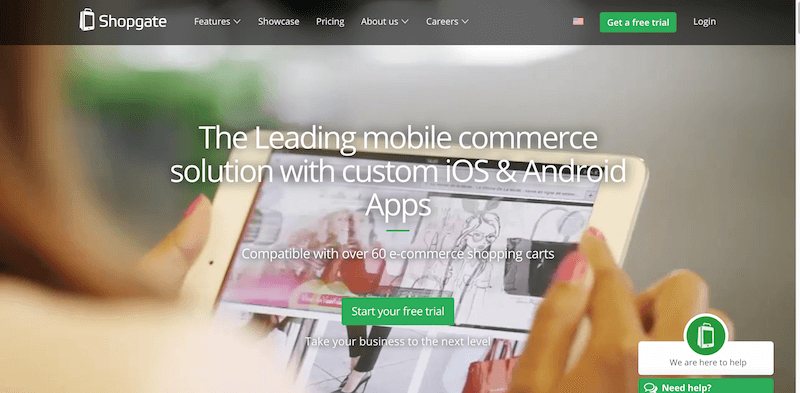 Shopgate is focused on helping anyone create a stunning mobile shopping experience, whether for iOS or Android, their list of features is so rich that you might think it's a professional designer on the other end doing all the work for you.