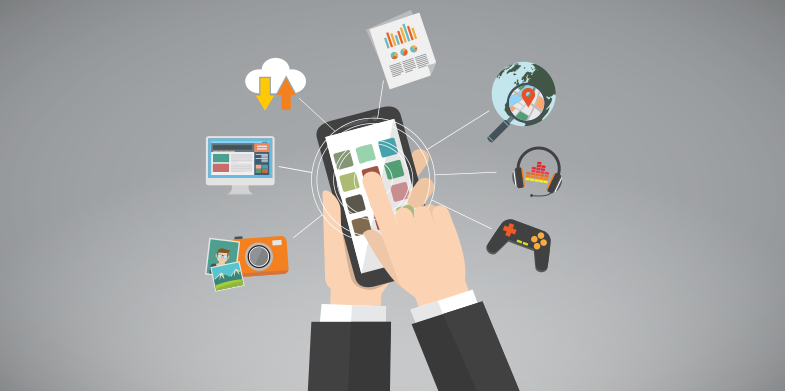 Mobile development is gaining momentum and the development trend has started to progress from smartphones and tablets to wearable devices and Internet of Things (IoT). The scope of mobile development has also shifted its focus from improving personal user experience to providing solutions for large-scale enterprises and businesses. The role of advanced mobile applications is to contribute towards improving the various business aspects of several sectors, such as advertising, marketing, government, e-commerce, banking, health care and more.
The need for mobile application development is rising rapidly thereby offering a vast scope for professional opportunities and monetary growth. Large-scale businesses are scouting for expert mobile app developers to meet the growing demand of the consumer market. The present scenario is also favorable for learning new mobile development technologies. We can observe the salary trend of mobile application developers in the United States since two years.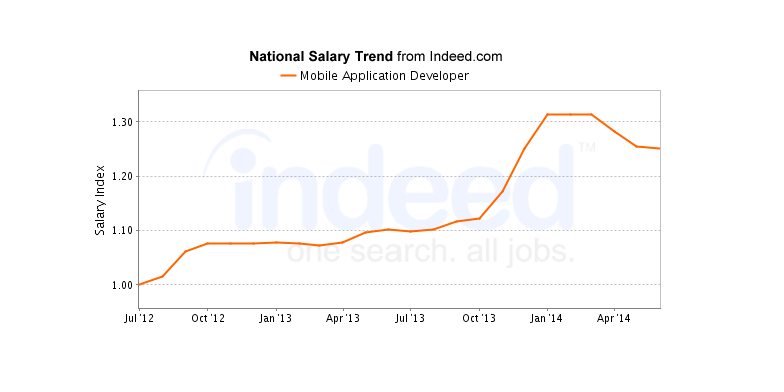 Android and iOS developers are gaining major exposure in today's job market. There is a need for providing improved mobile solutions in various areas, such as social media, gaming, mobile computing, online shopping and more.
Considering the present scenario, it is important to assess the scope and the benefits of the rising mobile app development trends. I have tried to highlight certain key areas where the mobile development trends will penetrate on a major scale.
Here I am trying to give a quick rundown on the major mobile development trends that are currently buzzing in the technology and consumer market and will continue to rise in the coming future. Alright, so check out this list of Top 10 Mobile Development Trends for 2015.
1. Responsive Design:

Smart phones, tablets and other mobile devices have ushered in an era of transformation. The consumption of multimedia content, online shopping, internet banking, and website browsing and a lot other things can be carried out on mobile devices. This has caused a lot of websites to go responsive in design in order to support multiple mobile devices. This trend will require developers to build responsive websites while ensuring that the features and functionality does not get compromised on the mobile version.
Also See: How to Create a Responsive Bootstrap Website
2. Advanced Mobile Application Development: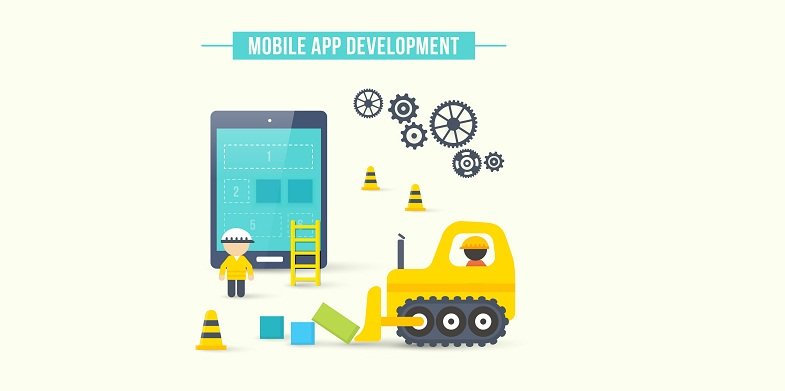 The demand for innovative mobile applications is increasing rapidly. So, it is also essential to meet the growing requirements of mobile application developers which can aid in faster development. We are already witnessing an upsurge in the launch of several new mobile application development and testing tools and frameworks. This trend will continue to evolve resulting in the invention of new and exciting technologies that will enable a faster and better way to develop mobile apps.
Also Read: 11 Resources for Building Mobile Apps with HTML5
3. Cloud-Based Mobile Development:

Several mobile applications, such as DropBox, Gmail and others have leveraged the power of cloud technology. Mobile cloud computing will flourish to its full potential in a few years. Mobile developers will have to face the challenge of designing cloud-based mobile apps that can be accessed through multiple devices without compromising the features and functionality.
Also Check: The 11 Best Free Cloud Computing Resources for Developers
4. Security:

With the rise in the use of mobile devices for performing professional work as well as for online shopping and mobile banking, there is a greater risk of confidential and personal information getting leaked or misused. In the coming future, more businesses will offer their services to users on the mobile devices. Hence, security is a major concern for developers while designing mobile applications. Prevention of hacking and testing the vulnerability of mobile apps is quickly becoming a major area of focus in mobile development.
Also See: 5 Tips for Improving the Security of Your Android Devices
5. Wearable Technology:

The use of wearable devices is increasing and its popularity will continue to rise for years to come. It is a great challenge before mobile app developers to design applications that can work simultaneously on a smart phone as well as wearable device. As of now, we have seen some popular fitness applications becoming available on wearable devices. This trend will grow exponentially as other areas of human life will begin to get monitored using wearable technology.
Also Read: 11 Best Fitness Apps for your Android Wear to help you stay fit
6. Internet of things:

Internet of Things (IoT) is currently the hottest topic in the technology market and its potential to transform our day-to-day lives is huge. It involves physical goods or electronic items which are embedded with technologies that allow exchange of data and remote monitoring by linking them with other connected devices or computer-based systems. The role of smart phones and wearable devices in IoT is tremendous. The trend of mobile development for IoT is accelerating rapidly. We can expect solutions in environmental monitoring, infrastructure and health care management and more through mobile connectivity.
7. Mobile Development for Enterprises:

The need for large-scale enterprises to adopt unique marketing services and to increase the quality of user experience is pushing developers to design efficient mobile applications for enterprises. The role of these mobile applications is also to boost productivity of their staff and improve time, cost and human resource management within their work spaces.
8. Beacon Technology:

Apple has integrated the power of beacon technology in iOS connecting iPhone users to a network of iBeacons. Beacon technology offers a range of services to mobile users within a particular geographical location. Depending upon their proximity, users can be provided with buying suggestions, relevant information and a lot more. Mobile development is rapidly progressing to enable retailers and marketers to leverage the potential of beacon technology.
9. Mobile Payment Application Development: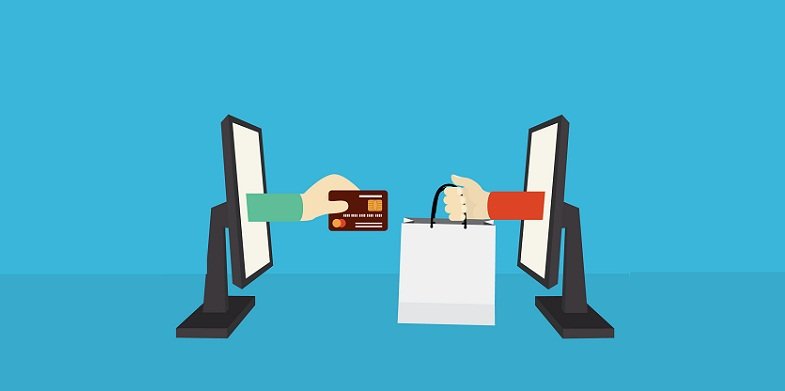 We have seen several mobile apps that facilitate online shopping payment, such as PayPal. In future, more people will prefer mobile payment and we can expect a decline in the use of debit or credit cards. This trend is already supported by the launch of Apple Pay and Google Wallet. It will be a challenge for mobile developers to design payment processing mobile apps while also considering essential elements, such as security, network connectivity and more.
10. Mobile Games:

The gaming industry has already witnessed a major boost with the advent of smart phones and tablets. Moreover, the demand for online games involving multiple users is gaining prominence. The integration of social media in to gaming is one aspect that will give a major boost to the mobile game development industry. This trend of designing exciting and intuitive multi-player games driven by the cloud technology will be an interesting thing to watch in the years to come.
Conclusion: –
We can say that a revolution is taking place within the mobile industry and it has already begun to transform our lives. We can envision a futuristic version of this trending technology taking over and governing almost every area of human life. From infrastructure management, traffic control and security solutions to health monitoring, entertainment, growth in productivity and so on. I must say that we must be prepared to embrace these changes and enjoy the benefits which they bring along with them.
New mobile technologies are being invented and implemented on a global scale. If you have any exciting updates about any mobile app development trends then quickly share with everyone by writing in the comments section below. Thank You.