I'm not a very huge fan of Facebook, and hardly even use it, but there have been some tools that I've been able to experience during my journey that I think you'll find useful and appealing.
I was inspired to put this together after I published my Twitter tools post, earlier last week. I had fun putting together some of the new, and cool stuff that has been entering the market, and this list was not an exception. It's all about creativity, innovation and the passion to help people in some form.
Facebook has been getting a lot of different types of opinions this year, some say their advertising platform is rubbish, while others have come up with ways of using Facebook as a DDoS (denial service) tool. It's quite interesting.
Perhaps, the most interesting of them all is the fact that Facebook is announcing a 'Anonymous Login' feature, which frankly isn't all that anonymous in the first place. You can watch a really great discussion about that particular statement on the Hacker News website.
I'm not here to dive into the depths of Facebook, to try and uncover lousy ways of approaching things. I'm here to present you with 10 Facebook tools that you can use for both business and marketing efforts. I think you'll find a way to approach both. Lets get to it!

Run an offline business that uses Facebook? Why not go for the Facebook Wi-Fi feature, which will enable you to open up your very own Wi-Fi hotspot to those who're also users of Facebook. This way, whenever someone begins to use your particular hotspot, their friends get notified through the News Feed – which should lead to more business to you.
I guess that's one way to look at it. You'll need a couple of things to get started, but it's not more difficult than setting up a default internet connection.
Woovent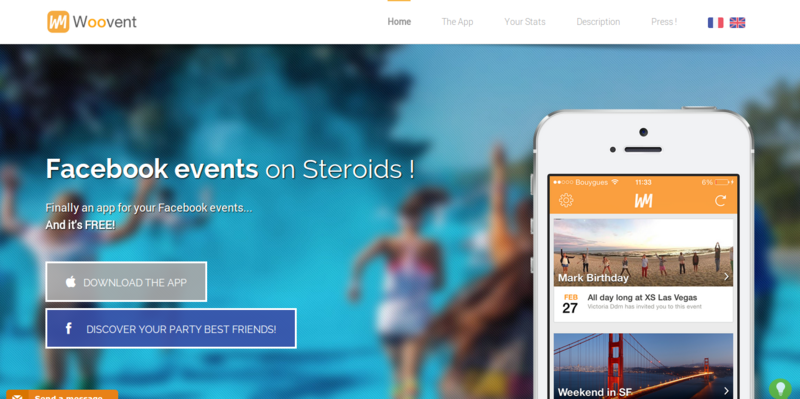 Woovent takes the default Facebook Events panel, and turns it into something magical, with additional features and a completely new look. The biggest feature at the moment, seems to be the ability to take an album of photos and create a collage out of a previous event, where the photos were being taken.
For each event, post your pictures related to the event in a few clicks and share them with all guests. You may also activate our photo collector to get all the event's photos that were posted on social networks.
This is good not just for individuals, but event creators and managers alike.

It's kind of a new project, but to put it in perspective – Kit. allows you to see who're hottest fans and followers, from within a single dashboard. It's an amazing new CRM tool that will definitely get recognized by the people who understand the quality/usefulness of such a tool.
Keeping track of such data by default might prove to be more difficult than you may initially think, and Kit. takes that difficulty, and turns it into something really beautiful.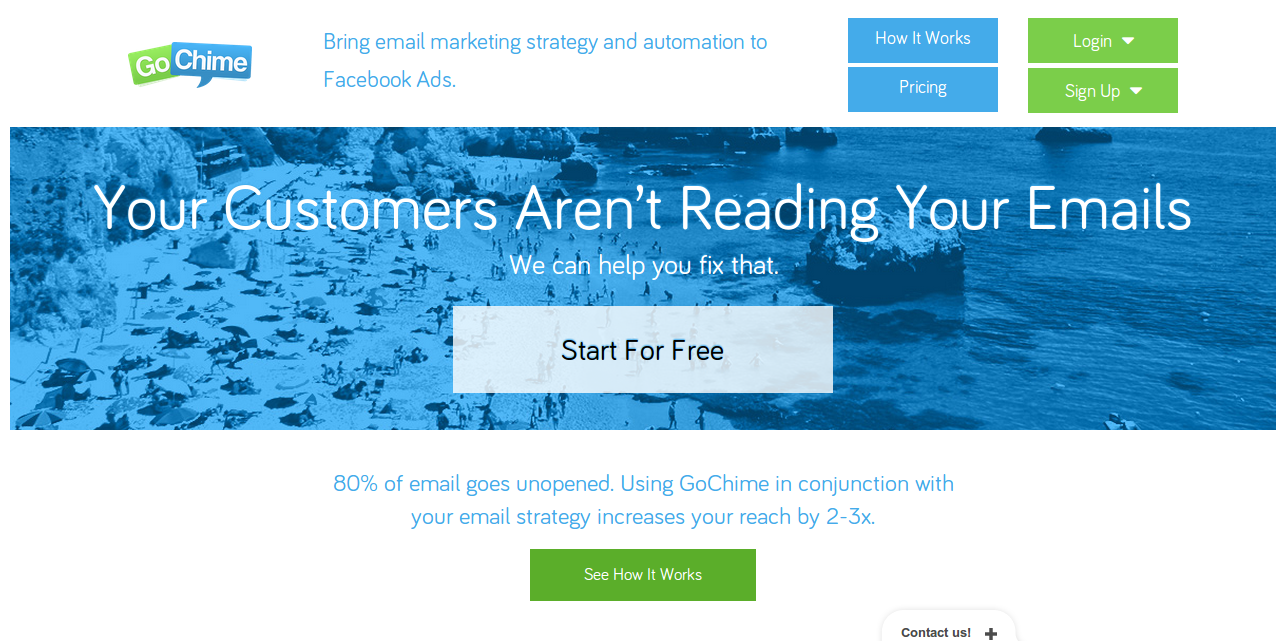 GoChime enables business/brands to use their own personal marketing data to produce better and more wise decisions when it comes to social media advertising. Many businesses are already using GoChime to synchronize their outreach services with the social world, mostly Facebook.
GoChime customers have used the service to increase the average reach and engagement on their email lists by 3x and achieved up to a 16x ROI on ad spend. It seems that the team is still ironing out a couple of things, but the coverage and sight is there – see for yourself.

It does make you wonder, whether the future of shopping is going to look like this? We're already aware of the fact that many successful online business are so, only because of the support of social media.
Can you imagine walking down a street, full of gadgets that display the social statistics for that business, and then you make a decision based on those stats? Scary!
It's a limited edition toolbox, which as it appears is already sold out, but we should expect to see an influx of these any time soon. :) Try their website, and watch the demo. It's pretty cool innovation.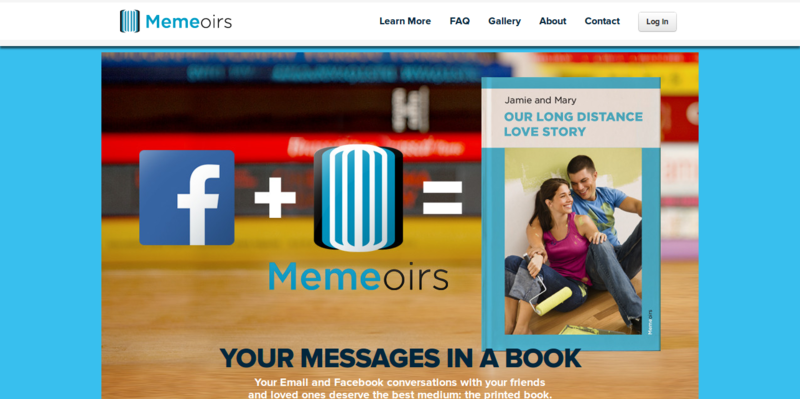 At first, it seems like a service that right away rings a lot of bells. I thought the same thing, but then I introduced myself to the FAQ and, that cleared up a few things. Memeoirs aims to translate some of your most personal moments from email conversations, Facebook and other media into a nice, neatly organized book.
Now, this might not seem very 'business or marketing' like at first, but I think it has a nice touch to it. You could use Memeoirs to document the growth of your business, how it evolved and what kind of people you had to reach out to at the early stages, to gain the necessary momentum.
A little bit of out of the box thinking for you.

It was announced mid-April, and actually seems to have received a lot of positive feedback already, despite some of the concerns from control freaks. Nearby Friends allows you to see which of your friends are nearby your area. How is this going to help your business?
I suppose it enables you to know which of your business mates is around, and you never know where the next ideas is going to come from, so why not invite them for a coffee, if they can spare the time? Right?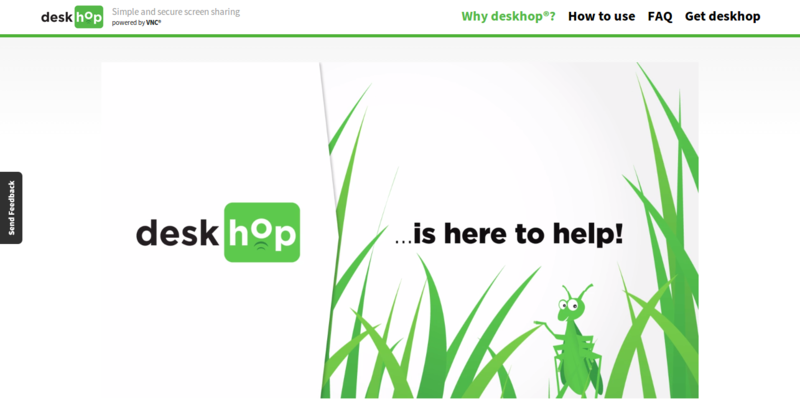 Deskhop will enable you to have direct computer-to-computer experiences with your friends, through Facebook. It's a great little tool that can help you in the most unthinkable of situations. Need advice, but nobody is around? Look up your friends list and get someone to engage you in a video chat. It's that easy.
This is great for businesses/marketing people, because it allows for direction interaction with the client/potential client, and that's what its all about.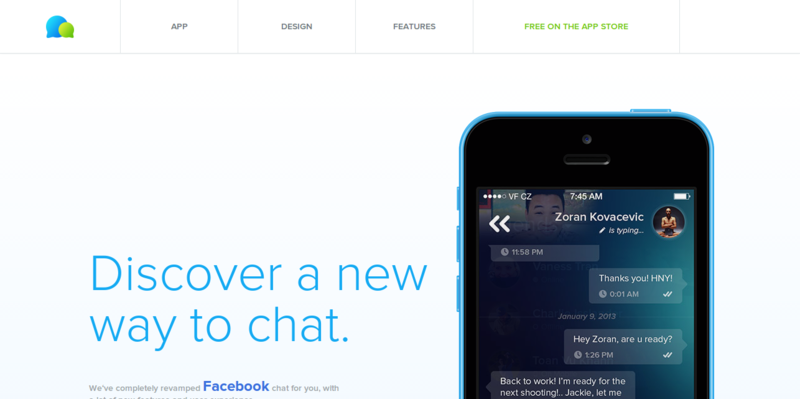 Discover a new Facebook chatting experience with Bubble Chat for Facebook. Bubble Chat is designed with attention to clear and intelligent use by people, young or old. It has beautiful interface that pushes boundaries of iOS 7 app design. It has some really cool features, you will fall in love with Bubble Chat for Facebook.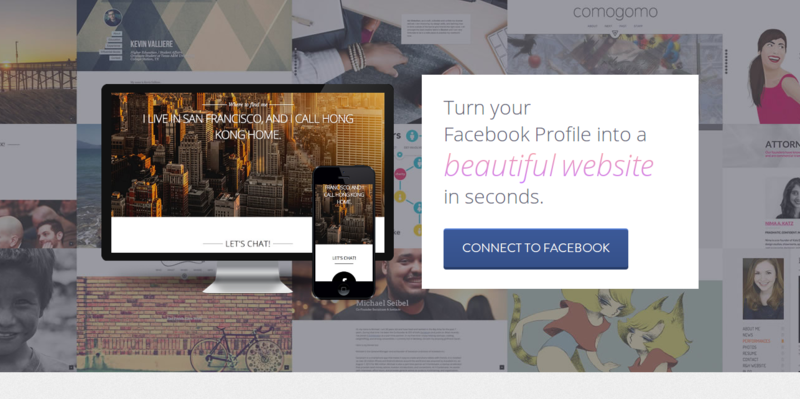 Up until the discovery of this tool, I had never thought of creating my Facebook profile into a website, but once I looked around, it didn't seem like that bad of an idea. I suppose it has some marketing qualities to it. You could show your profile from within a landing page, with custom design – rather than redirect to plain old Facebook.
You can choose photos and text to add, and it's all easily customizable. Getting started is as easy as connecting your Facebook account, and beginning to template.
Facebook Tools for Business & Marketing in 2014
I think a lot of these tools are forcing to use forward thinking, which is absolutely a great thing. We can't depend on the same old tactics all of the time, mostly because they're overused by other 'marketers' and 'business owners'.
Once we get past that stage of shyness, we can begin to interact with our clients and customers on a new level. I hope these tools will help to make that journey more meaningful.