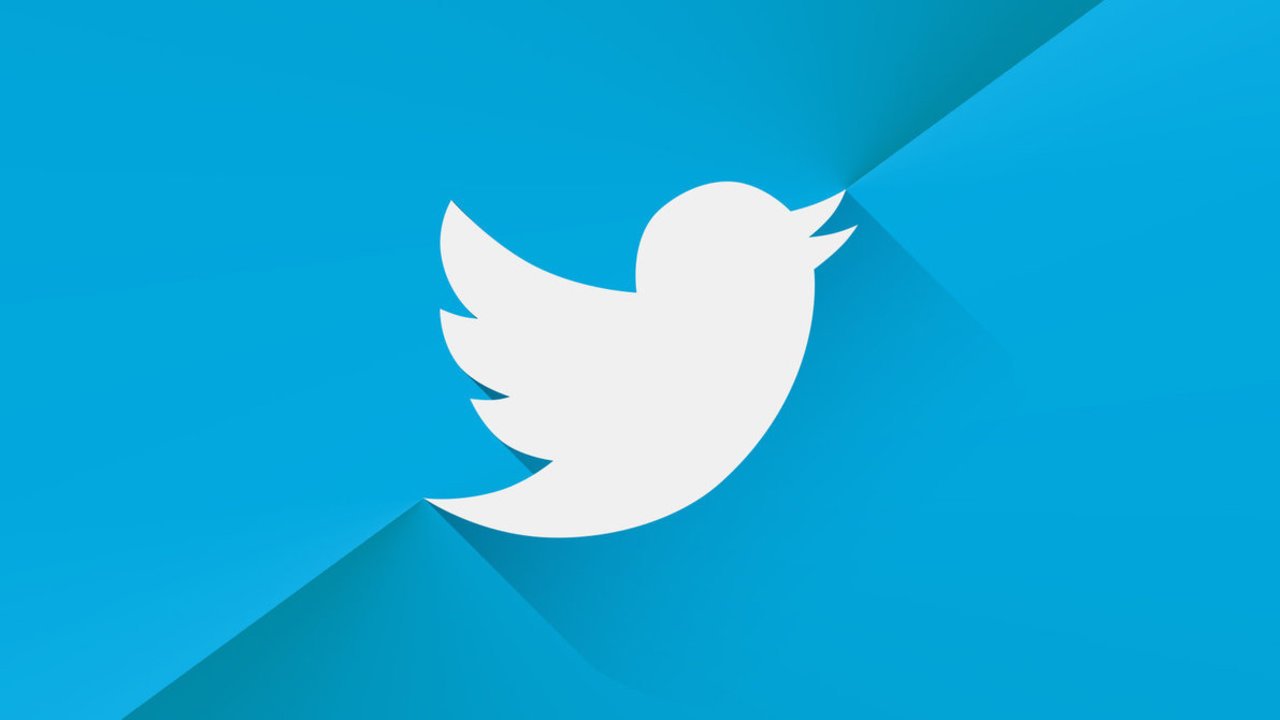 Twitter by itself is a pretty popular social networking platform, but it's even more fun when you try and spice things up with additional tools and software, built by people who adore the social platform as much as we, if not more.
I consider Twitter as a marketing tool, a way of catching up with the latest news, a great way of finding new friends and partnerships, even a way of getting support from companies which just seem to ignore you, despite the circumstances.
It's many different things to all of us, but one thing is for sure – it can be enhanced with the help of 3rd party tools, if only to make us smile and think back on how we began our Twitter journey.
I'm actually not very big on tools, at least not when it comes to Twitter, but in this year alone – I've been able to collect a decent list of Twitter tools that I think you'll like, and find useful. I hope that some of these help you out in one way or another, share the list with your friends to see what they think.
I really like this tool, I think part of the reason for such attraction is the fact that SocialRank doesn't just look at the number of followers a particular 'best follower' might have, but instead takes into consideration much deeper analysis of a single account.
I found out about this tool when it still had the name of 'Modern Mast', but has since changed to SocialRank. Which Verified users follow you on Twitter? Find out here. You get monthly reports, and it's all carefully tailored to give you a general idea of people who might be worth reaching out to.
For the highest gain rate, you'll have to check out their premium plan, which will enable to generate daily reports for up to 100 of your best followers. I'm not in position to use it in that way, as my following is still growing, but I know of a couple of businesses who might find this useful. Thoughts?
It's a quite small company from the depths of Europe, playing a role of an agency that can help you with Twitter advertising. You might wonder why would anyone use this particular agency, rather than Twitter itself? The only answer I could come up with is the efficiency and usability of Soda. It's really easy to get started, and they continuously are making the platform better.
It's built with both creative, and business oriented people in mind. It's rare to see companies do a good job in this market, but I think that Soda is heading in the right direction.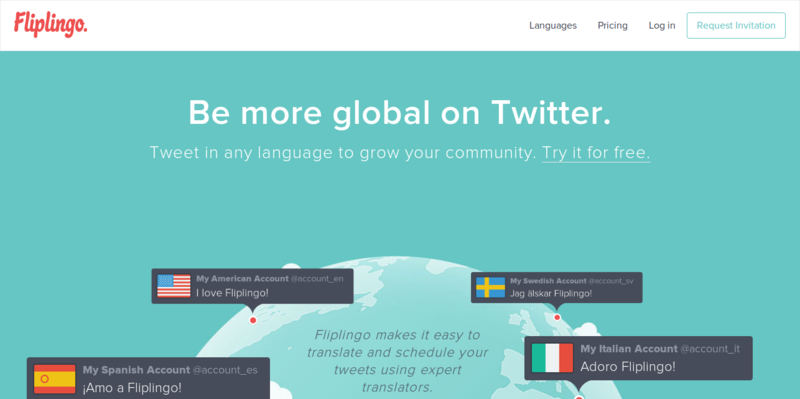 Fliplingo is a Twitter management tool that helps you tweet in multiple languages. It is designed to provide you with the best translation quality and help you save time with our automated Twitter scheduler.
You probably guess already, but the best part about this tool is, of course, the translations that are being done by real human beings. That's how good business is concluded, and while I won't be finding use for this any time soon – I might in the future.
Twitter launched their own official discovery site, which can help newcomers of Twitter to better understand the platform, and the basic etiquette. At the end of the day, Twitter has grown to be more than just a way of sharing the latest cool gadget.
It has a lot of documentation on how Twitter works, and what different Twitter buttons and functions do, but the most interesting thing is probably the tool to see your first tweet, the first tweet that you ever published since starting to use the service.
You can see your first tweet by following this link, it's kind of cool, I've been a Twitter user only for a couple of months, so there wasn't anything as surprising to see as it might be for someone who has used the service for many years. What was your first tweet?
I'm probably not the best person to ask on explaining, as to why this might be useful in any way, but it has seen a lot of retweets in the past, and so I'm assuming someone might want to use this for one thing or another. You enter two peoples account names, and then click the button to see whether they are following each other.
A communication tool of one-to-many, Flawk revolutionizes the way celebrities and fans interact. The real-time engagement platform is a lot like hosting live AMAs with your Twitter followers. [Mashable]
I'm linking to that resource because there are some questions and answers (no pun intended) in there that are directly answered by the creators of the Flawk platform.
I think it's pure innovation, and it gives a sense of being able to do more than just share tweets on Twitter. It's a tool that, I believe, many other companies should take example from.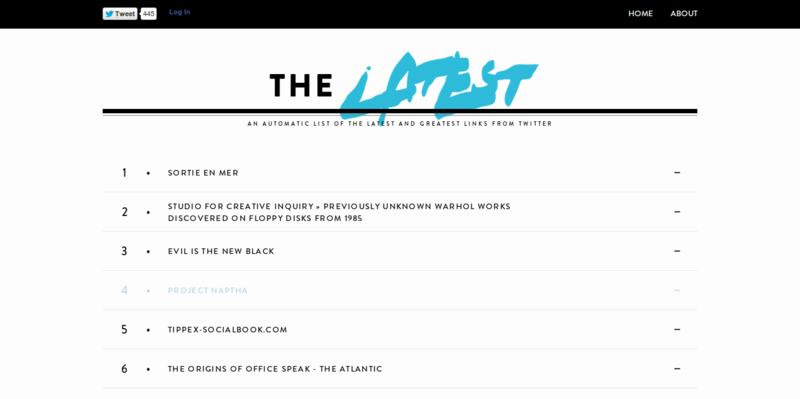 I guarantee you that by trying to find the top scoring links on Twitter with the default search function, you're going to fail miserably. It's simply not possible to achieve, and some computing power is required to get it done. The Latest takes care of that problem for us, and lists a couple of VERY trending and hot Twitter links for each day.
It's much like Hacker News, except the content is automatically generated, and the only way to add comments is by taking the discussion straight back to Twitter. But, I find it useful, sometimes you miss some good news and tools like this help to keep up.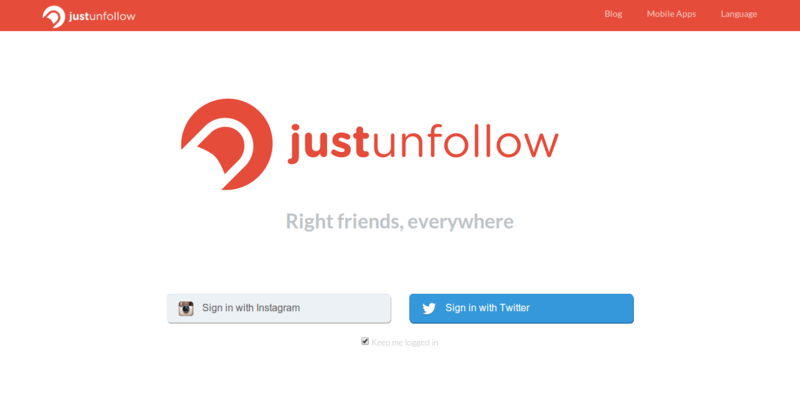 It's more than just a tool for checking who are the people who constantly unfollow you, trying to capture your attention. It's also a tool for seeing and finding relevant Twitter users to follow, not to mention that it provides some really insightful statistics on how your tweets affect your ratio of people following and unfollowing you. Really cool.
It's built for both Instagram and Twitter, and so all of that will work for both platforms, and I think it also allows you to check the relationship between your Instagram and Twitter platforms. All in all, it's a Twitter tool that does more than the title might suggest at first sight.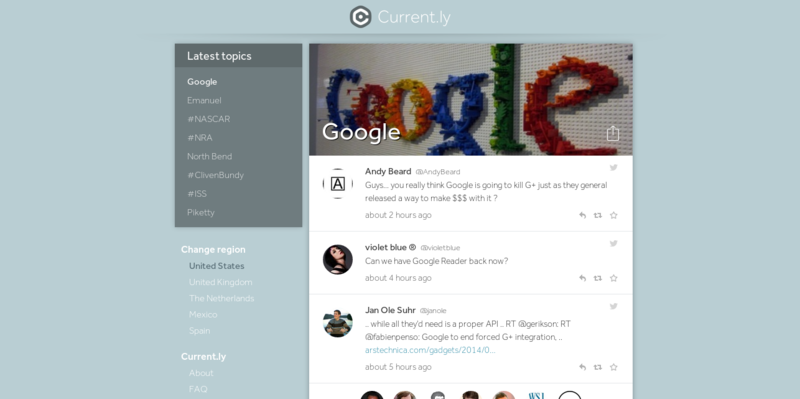 I actually remember writing about these guys, couple of months ago, see my post here. I'm glad that the service has since taken off, and is proving to be of use to more than just a couple of people.
Instead of focusing on just reporting news Current.ly emphasises on the discussions, messages and photo's behind the stories. The conversations can range from news, tv shows , sports & internet memes. Whatever people are talking about right now.
With Snap Bird, you can extend the functionality of Twitter's search to completely new heights, and I really think that it's worth it. It's like enabling specific filters for the default search function.
Snap Bird lets you avoid limitations imposed by default Twitters per say, and allows you to conclude searches on other peoples Twitter accounts to find tweets that they've sent out, on the particular query.
You can search through favorites, direct messages and more. It's a great tool for bloggers, marketers and anyone else who is hungry for juicy content.
10 Twitter Tools for 2014
I think that's a pretty solid wrap for our list of Twitter tools to use in 2014. It's a list of top tools, or best tools – it's a list of stuff that I've found to be useful in one way or another to myself, and the people I know.
It has been gathered throughout this year, which is the reason I've tagged it as '2014', because I'm sure that by the end of the year – there will be 10 more of these to make a list from. For now, it's time to explore and look deeper within each of these tools and see what they can offer to us.
photo by PlusJack