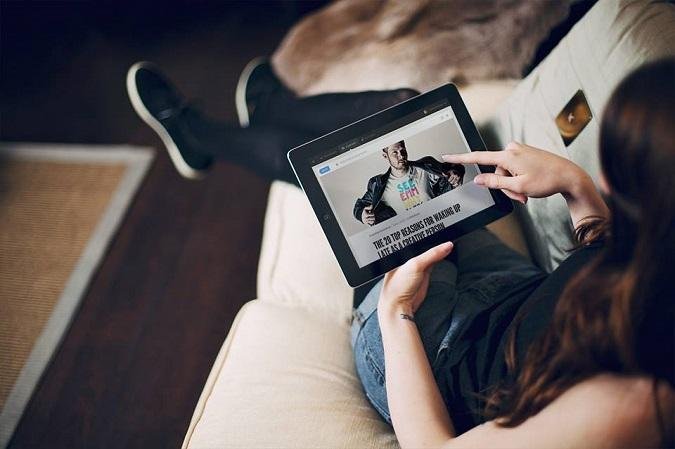 When the World first heard of Ghost, nobody thought that a project that is trying to steal the idea from WordPress is going to make it. A little while, and $300,000 Kickstarter funding later – Ghost is officially the hottest kid on the block. The launch party was a success, and theme developers even got to earn a whopping $5,000 dollars from a contest hosted by Envato. Now, that is what I call a successful product launch!
The main idea behind Ghost is to provide an actual blogging platform that people would use to publish blog posts, instead of going the road that WordPress went – becoming a CMS system used by both small and large businesses. I definitely understand the idea of Ghost, and I love the modern look it's bringing to the blogging world.
The only problem I have is that the community needs to learn a couple of things about competitors. It instantly came to my attention that people want to bad-mouth either Ghost or WordPress because apparently they have some differences. All that put aside, it's a promising new blogging platform that will surely have its ups and downs in the very near future.
Enough of the introduction, lets get to have a look at some amazing and creative themes created specially for Ghost! There isn't much variety available at the moment, but that should change in the near future as Ghost is using a very similar programming codex that WordPress does, so it is extremely easy to transition from one to another.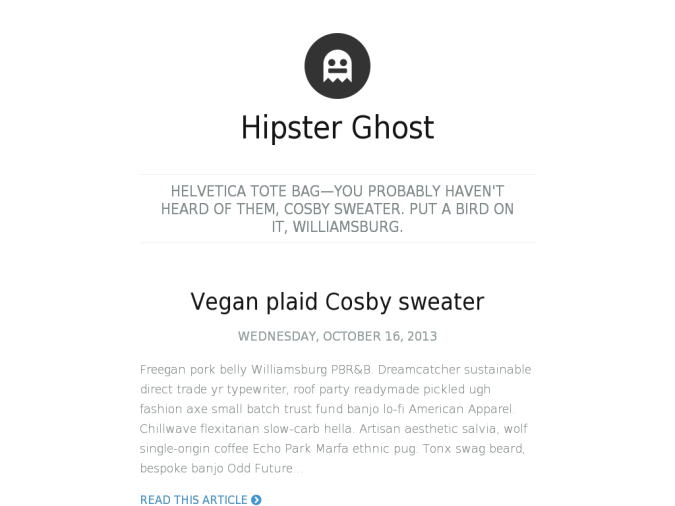 Minimal and responsive with a focus on typography, Vapor is a theme that embodies the core concept of Ghost—it fades into the background, bringing the focus to your content. Supports blog and user images; cover images, while supported in the Ghost admin, are not displayed in the theme due to theme's minimal nature and focus on typography.
This theme will be appealing to lovers of modern style and scrolling designs. It's a really nice one page theme that is alright to use for personal use or for advertising a product.
3. Readium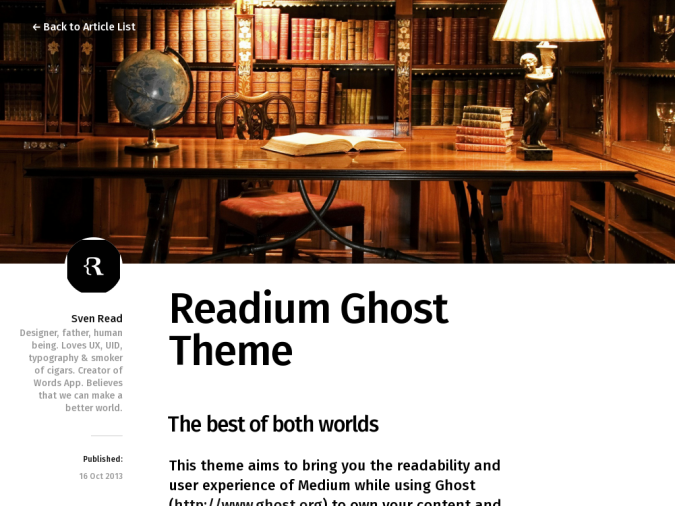 Readium is a bit of a Medium.com clone, but that doesn't make it any less of an awesome theme to have. If you are looking to journal or blog a lot, this responsive theme is probably the way to go. It's heavily focused on readability, and easy to modify code. Making changes should be easy even for beginners.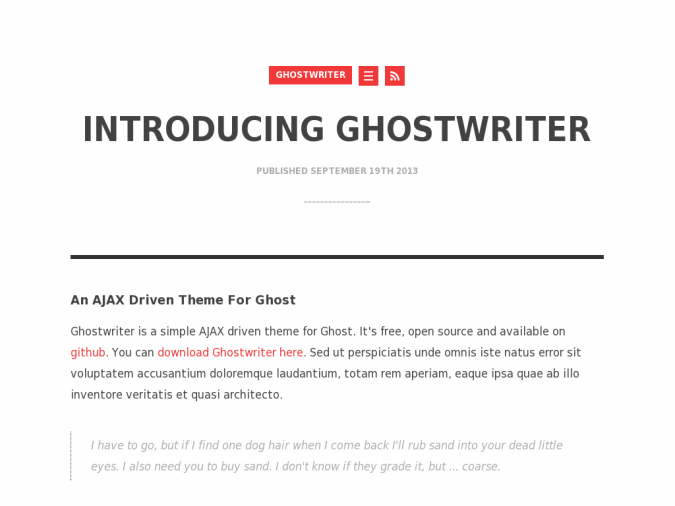 Ghostwriter is an AJAX driven theme that looks amazing on both desktop and mobile devices. I have a feeling that writers who like to write a lot might find this theme really nice.
Ghostless is a free Ghost minimalistic theme based on Less. You can consider it a port from WordPress to Ghost. It includes all of the features of the original theme but updated to Ghost.
The theme is responsive, with a little bit of JavaScript that collapses the left navigation into a "select" box on mobile-sized displays. It supports both uploadable logos (which replace them text-based heading at the top) and cover images, which appear at the very top of the page. Your author bio and profile picture appear in the sidebar when viewing a post page, as well.
7. The Classy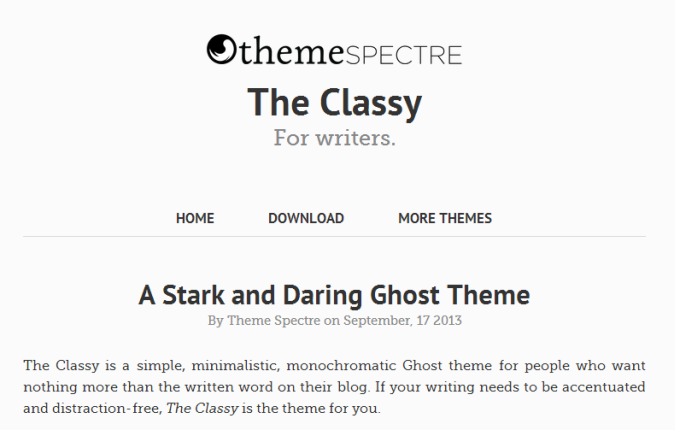 The Classy is a simple, minimalistic, monochromatic Ghost theme for people who want nothing more than the written word on their blog. If your writing needs to be accentuated and distraction-free, The Classy is the theme for you.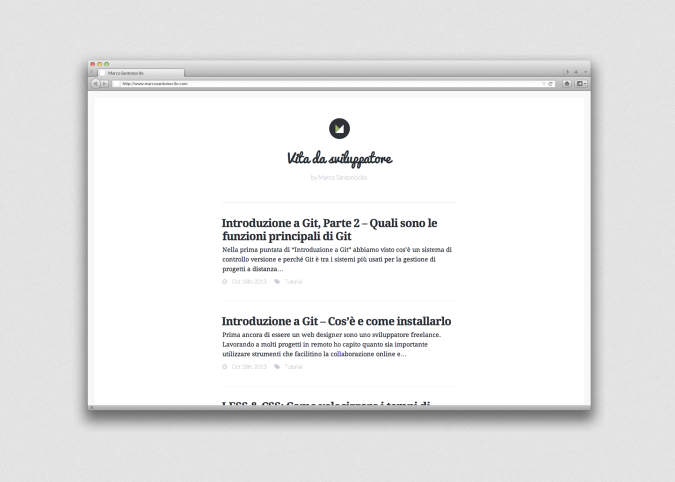 Albireo is another minimal ghost theme that is focused upon displaying only the content. Ghost as a blogging platform is focused only on the content that has been written, and this theme will help you outline it beautifully
Aura is a really simple theme using the blocks design method and isn't really meant to be a game changer for any blog, the owner himself has said it's a theme that should steer you away from the default one to make yourself look different on others fonts.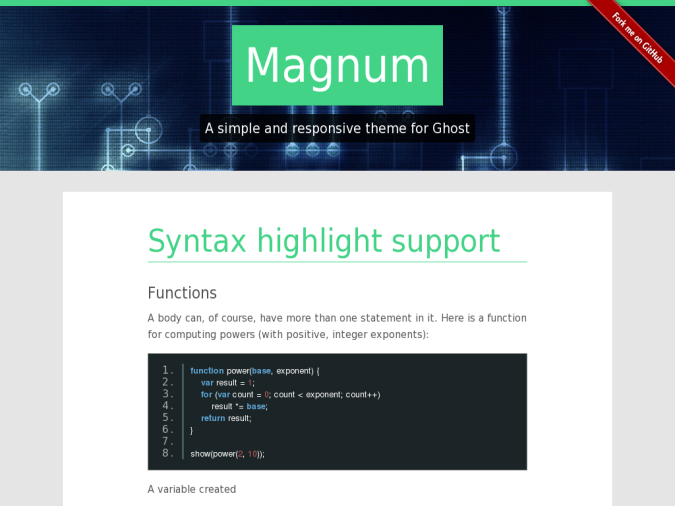 Magnum is a simple, responsive Ghost theme that is also very minimalistic and meant mostly for journalism purposes. The style magnum uses no doubt is going to be appealing to a lot of web developers and designers, the sleek fonts and colors used for showing code is amazing.
Justin Klemm said about this theme: "Since I assume a lot will be changing, I didn't go nuts trying to create something really robust. Rather, I thought it'd just be useful to tinker and throw a free theme out there for early adopters to try out. So without further ado, here is my theme. It's called "Ice Breaker"."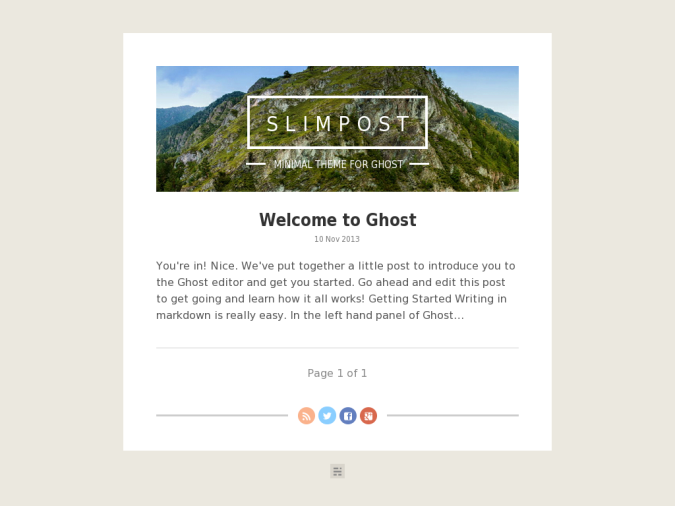 This minimal Ghost theme will surely appeal to the likes of daily bloggers and journal writers. It's a lovely Web 2.0 design and has a couple of neat features like social icons.
Conclusion: –
Ghost has got plenty momentum to make it to the next stage safely and with a lot of community members behind it. It's definitely going to stay around for a little while, as so many bloggers have switched over to Ghost for their personal, journalism and poetry blogs.
The theme, plugin development might be a little slow for a little while longer, it takes time for any community to mature, and developers (designers, too) aren't looking to step their feet in cold water just yet.