Google is on a serious buying spree as of late. Just two short weeks later after purchasing Nest for $3.2B, Google is getting their feet wet once again – this time snagging the artificial intelligence company DeepMind, which is originating from London, United Kingdom.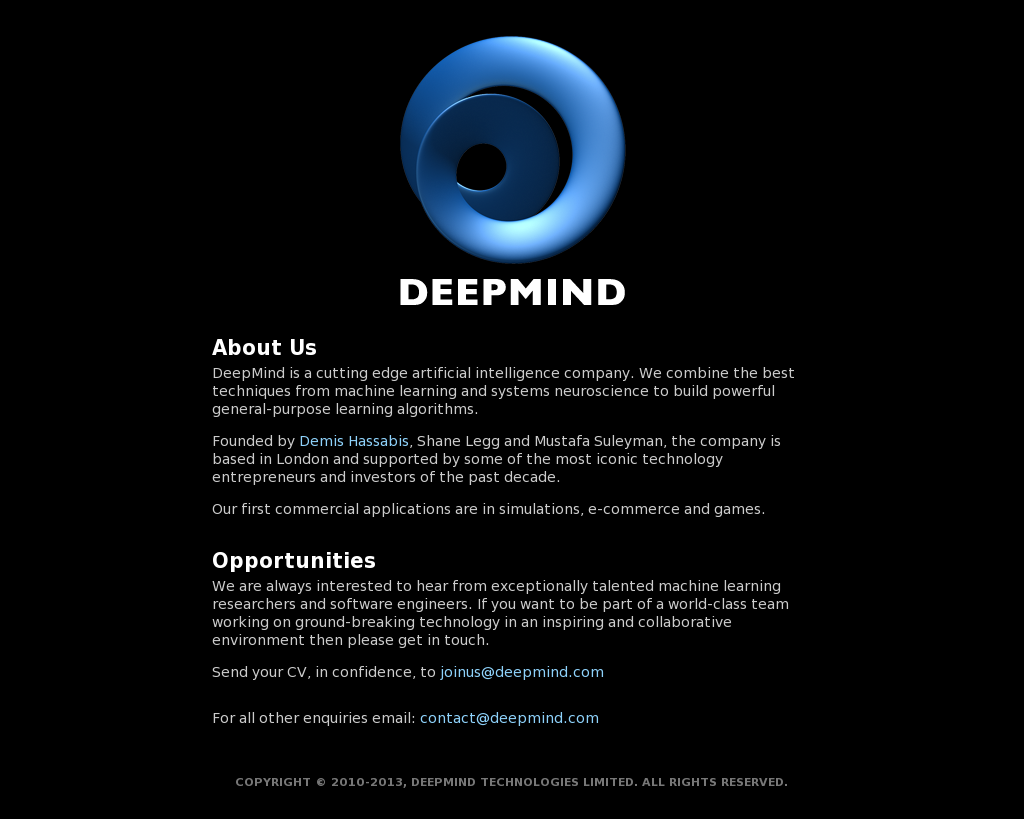 It appears that Google want's to have a bigger slice of the whole robot industry, and there are speculations circling around that this acquisition has a lot to do with security related issues as well, especially in the home regions.
We're just getting closer and closer to having Google control our homes, aren't we?
Like with any breaking news, there is always going to be a lot of stories and points of views, unfortunately Google has decided not to publish any more info than it already has. It was willing only to confirm the purchase as valid and that's about it, for now.
We've got a couple of major news sites reporting the news, but the ones breaking the story were guys from Re/code.
Google Acquires DeepMind – Artificial Intelligence Company from UK for $400M
Exclusive: Google to Buy Artificial Intelligence Startup DeepMind for $400M
Google acquires artificial intelligence firm DeepMind, likely to aid its robotics project (Updated)

Google Buys Artificial Intelligence Firm DeepMind for $400 Million, Report Says

Google Acquires Artificial Intelligence Startup DeepMind For More Than $500M

Google Acquires Artificial-Intelligence Company DeepMind