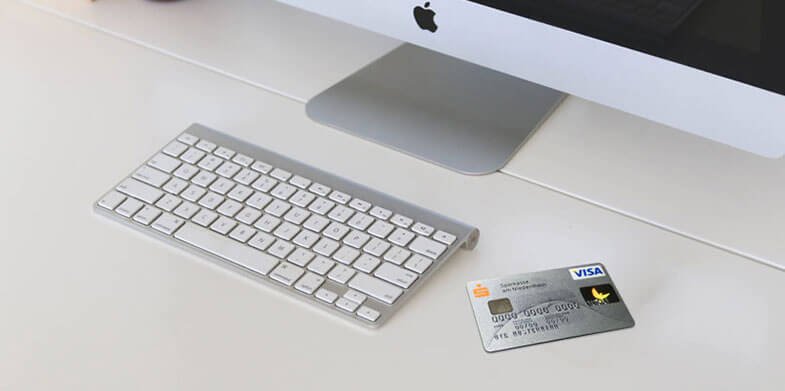 Across the globe, mobile payments (those payment services which are transacted using a mobile device) have grown rapidly over recent years in both developed and developing markets. Consumers enjoy being able to use non-traditional payment methods no matter where they may be in the world, and in fact the trend is set to keep rising, with remote payments in the United States, for instance, projected to double in volume in just five years.

No matter what type of business you run, but particularly if you sell consumer goods and services, it is a good idea to have a mobile payment processing system set up so that you can cater to the demand for this service. However, if you don't already have the technology in place, it can be a little tough deciding which firm to choose when there is such a variety on the market. If you need some help sorting through the options, read on for some tips you can follow to find the right company for your needs today.
Compare Prices With Care
One of the first things you'll no doubt look at when choosing a mobile payment services firm is the price involved. Keep in mind that different providers can structure their fees in different ways, so you'll need to examine which is likely to suit your individual requirements best.
Some companies charge a variable fee that is calculated on the number of transactions processed in the month, while others have monthly payment plans to choose from. Alternatively, some firms may simply charge a flat fee per transaction that is the same no matter how many transactions are processed during the period (typically either set as a monthly or yearly timeframe).
In addition, many merchant services providers also charge a startup fee for setting up a new account and for configuring their system with each client's point-of-sale system or machine. As well, some companies expect customers to commit to an annual contract and may charge cancellation fees if you decide to terminate the service before the 12 months is up; while others are happy just to offer a month-by-month service with no minimum transaction periods to be concerned about.
Sometimes there can be a range of extra charges that payment processing firms incur for various services or eventualities that you should know about, and factor in, up front. Some potential costs are:
Cancellation costs
System-integration costs if you want to change your point-of-sale system down the track
Fees for accessing customer support if there is a problem with your service
Withdrawal fees for transferring balances across to your business bank account
Also, don't forget to also ask potential providers about how long it will take for you to receive access to your funds once transactions have been processed. This can vary significantly from provider to provider and affect your cashflow as a result. Keep in mind that while some merchant services firms can seem cheaper at first glance, once you factor in additional costs plus extra time taken to deposit funds, they might not be such a good option.
Before you sign up with one company it is worthwhile seeing if you are able to negotiate any better terms or rates, as alterations can sometimes be possible even though not necessarily advertised. For example, some companies may be willing to charge lower transaction fees once you hit a certain number of payments processed per month or year, while others might be willing to waive their usual start-up fee to get you on board.
Also See: 12 Best Payment Gateways for eCommerce Websites
Be Clear on Your Specific Needs
Another thing to do in order to choose the right payment processing firm is to carefully consider your company's specific needs. Keep in mind that while there are a variety of different providers out there to choose from, they don't all offer the same services.
In order to find a firm that is equipped to cater to your needs, you should first be clear on where in your operating system a mobile payment service is required, and then put together a list of must-haves so that you can tick off each item and make sure no essentials are missed.
For example, if you just want to be able to process debit or credit card payments on a smartphone, you may only need to find a company that provides a basic merchant account. On the other hand, if you want to find a system that can cater to extras like inventory management functions or incorporating loyalty programs, you will likely need to delve a little deeper to find the right fit. Similarly, there are also some systems on the market that are specifically designed to serve certain niches, such as the retail or hospitality sectors. These might be worth investigating too.
Another thing to consider when looking at the various merchant systems is whether or not they accept all forms of payment, since not all of them do. Before you agree to sign up with a company, make sure you check if they can take debit cards, as well as PayPal transactions, and American Express and Diners Club cards.

Examine the Available Support
Another factor that is very important when comparing merchant services firms is whether or not customer support is available if you need it. After all, while you can always hope that mobile payment system runs smoothly day in and day out, if something does go awry you want to be able to have it fixed as soon as possible so that you don't miss out on sales or frustrate customers. Before you decide on a provider, make sure you find out if they have a customer service team available to support you, and if so, how and when.
The best option is to look for a company who can provide comprehensive assistance 24 hours per day, 365 days of the year, with support via various methods such as phone, emails, and live chats. While firms which provide such service may work out to be a little more expensive than those that don't, in the long run you're sure to find that the extra cost is worth it.
Find Out About Security Protocols
Lastly, the digital security of your mobile payment processing gateway is also imperative. Worldwide hackers have more and more sophisticated techniques these days, and as such keep finding new ways to break into websites and to gain access to personal credit card details and other sensitive customer data. This means that you need to make sure that whichever merchant services provider you select can provide the highest level of security possible on all of your transactions.
When speaking with potential firms, it pays to ask them if their systems have some or all of the following precautions put in place:
Data encryption
Complex encryption algorithms
CVV2 verification
Tight restrictions on how information is both sent via the Internet and stored
Support for the highest-level SSL certificates
Billing address security on each transaction