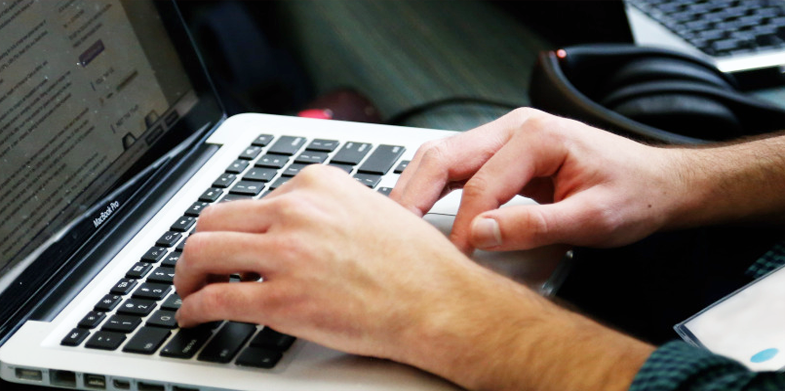 Ten years ago, telecalling ruled the marketing kingdom like no other. Selling a product was as easy as pie, and businesses all over the world made a lot of money. But that was then. Now, there is call blocking, voice mailing, Telephone Preference Services (TPS), and a number of other options that have made cold calling 'the next impossible thing on the planet'. But, there is a way to reach your prospects – and that is 'the Internet way'. Everyone checks their mail at least once a day, hence email marketing is a far better option to reach out to potential customers or like-minded partners.

If you are a blogger, then you might want to use email marketing to get in touch with the world's most popular bloggers. You can also check one of our post on Email Marketing Apps for creating newsletters to send your emails effectively. Talking to them can help you in a lot of ways ranging from getting valuable inputs on improving your blog to backlinks to content ideas.

You must be thinking that, email communication is so easy. But, in reality, it isn't. Yes, pitching emails is the easiest part but getting a response from busy bloggers is the toughest.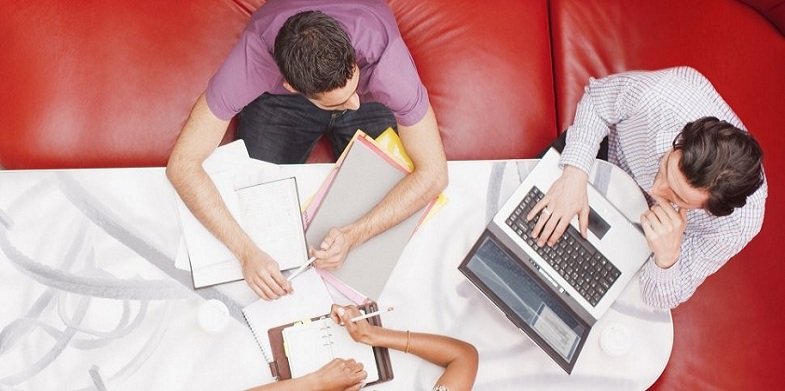 Did you know that an average blogger receives anywhere from 40 to 60 emails every day? And did you know that they don't read 90% of them? Sad, but true. You sure want yours to be read, don't you? This post is just designed to help you with that. Read on and discover some great pointers to get better response for your emails.

What makes the busy bloggers take notice of your mail?
Before you start composing your mail, it's important that you understand the various factors that capture the attention of busy bloggers. Here are a few things you should keep in mind to write better emails that will actually get good response from bloggers:
1. Less is more – Keep your mail short and sweet
Most people do the mistake of trying to include too much unrequested information in the mail in an effort to add value to their request. But listen, long mails from unknown people are not going to be read – it's a waste of time and energy for you as well as the blogger. In a study conducted among 20 bloggers, it was revealed that short mails with about 200 words got 74% higher response than longer mails of 500+ words. Make sure your best pointers are cut to the point and written in 2-3 sentences. Adding a bit of humor might help. Again, less is more.
Also See: How-To Create Successful Email Marketing Campaigns [Infographic]

2. Use catchy subject lines
Your subject is largely responsible for the open rates of your email. Make sure it is straight forward and clear. This is the Opener and that's what is going to help differentiate your mail from the tons of other mails out there. When your subject is impressive, your mail is likely to be read, and when it isn't, it could go straight to the trash.
In order to craft a catchy subject line make sure you:
Avoid using the overused words or any sort of promotional tone
Include localization (give a personal touch wherever appropriate)
Try different subject lines for different bloggers
Most importantly, keep your subject lines short and simple
3. Send customized emails
Including Emoji in your subject lines can be a great way to distinguish your mail from the other emails. Also, try using merge tags to see if that helps your response rate.

At the end of it, make sure you don't forget to test your email response rate for different subjects. Sites like MailChimp offer email marketers a great way to do A/B testing on multiple subject lines and see what works and what doesn't. Check out the site's campaign builder to know more on this.

There are multiple subject line formulas to attract busy bloggers ranging from asking simple questions to making an announcement to provoking curiosity. For obvious reasons, we don't wish to suggest a generic subject line here. Instead, we would suggest you to check out the best subject lines and choose the best one for your target audience. Even if you do, feel free to run an A/B test on your subjects.
4. Use nudges to build trust

Tweet, Share, and Comment
If you are emailing a top blogger in your niche, then you might well want to show them that you are a passionate follower. For this purpose, it makes sense to follow their posts regularly, and comment and Tweet them. Social media is a great way to build connections, so as much as you Tweet and Share their content, feel free to ask for the same in return. There is no harm in asking someone for a favor.
Also Read: 5 Reasons Why You Should Interact on Social Media Daily

5. Ask for feedback
Now that you have probably succeeded in getting a Tweet or Share for your post, the next thing is to ask them for an honest feedback on your latest content. Most bloggers like to help others, so this would be a great chance not only to get feedback and improve your content but also earn their trust and build relationships.
6. Ask them for a backlink
Once you have succeeded in getting feedback for your content, you can take the next big step of letting them know that you're interested in guest posting for their blog. Keep in mind that bloggers like to give links to people they know as opposed to someone they do not know. Now that you're already a keen follower and a friend on social media, you are most likely to get that all-important link for your blog. Viola! You succeeded.

If not, fine-tune your technique and repeat the process. You will get response and backlinks for your blog.

In Closing
Now that you've learnt some tips and tricks for better email response rate, what should you do next? Go back, check your recently sent emails, implement the aforementioned changes and start pitching to the busy bloggers in your niche – this time you'll get a much better response. Good luck.