The trading of cryptocurrency has become popular these years. And bitcoin has gained the most popularity and success. Every now and then, we hear success stories of people becoming rich by investing money and mining bitcoin.
If you are active on social media, you might have seen and heard a lot about bitcoin. However, in case you do not know what bitcoin is, it is a cryptocurrency controlled by a network of users, and no central banking authorities or governments are in control of this currency.
Why is Bitcoin Popular?
Bitcoin gained popularity due to its multiple advantages. It has greater liquidity, so you can retain most of its value when you convert them to fiat currencies like Dollars or Euros. Since it has gained the trust of people all around the world, it is widely accepted as a payment method, and you will not have many problems when doing transactions anywhere around the world. You can easily use cryptocurrencies for international transactions, and you will not have to pay any transaction fees, unlike normal currencies. Also, it is one of the most secure cryptocurrencies all around the world.
Everyone wants to get some extra cash so that they can afford their luxuries. And with Bitcoin gaining value and trust all around the world, earning bitcoin can be the best solution. However, mining bitcoin is a tough process and requires a lot of investment in proper hardware. If you do not have the time or resources to do that, you can try trading bitcoin futures.
YOU MAY LIKE: Trade Bitcoin with 10x or 50x leverage to make your capital grow faster.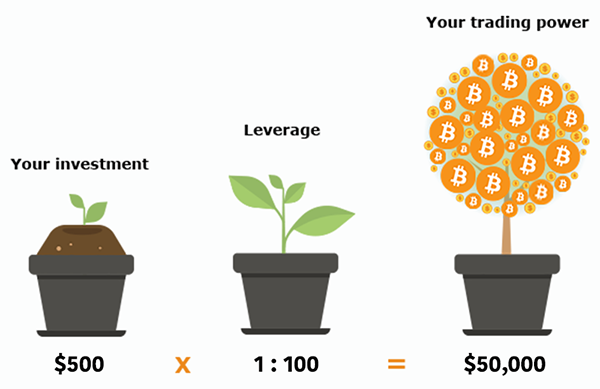 Bitcoin Futures
Found in the United States in late 2017, Bitcoin futures provide lots of opportunities to people who cannot mine or own coins. If you are an investor, you can simply speculate on cryptocurrencies. Thus, you do not have to buy or own bitcoins. You can keep track of their movements and earn a profit if your prediction and timing are right.
The question that arises in our mind is, why trade using bitcoin futures instead of owning bitcoins, and how is it better than bitcoin mining?
Advantages of Bitcoin Futures over Bitcoin Mining
There are quite some reasons why bitcoin futures are better than bitcoin mining.
Firstly, market experts run bitcoin futures. Even though the creators of Bitcoin and Blockchain are geniuses, they are not experts when it comes to handling markets. As market experts started creating venues for buying and selling futures contracts, discovering the price of bitcoins became way easier than before.  
Secondly, big financial firms like Wall Street firms are familiar with bitcoin futures exchanges and have a good understanding of its methods. That is why there are several operations that allow bitcoin futures to be traded easily. Thanks to this, the liquidity of bitcoin futures in the market increases. Judging on the current rate, the liquidity of bitcoin futures has the potential to surpass that of bitcoin itself.
Every trading day, a transparent reference price is used to settle the contracts for bitcoin futures. Sometimes they are imperfect, but soon after, they are written into contracts involving transactions of bitcoin. Having a transparent reference price reduces the complications that arise when using bitcoin as payment.
When trading in any currency, there is a risk of losing money that's why you have to be careful before you buy bitcoin. The same goes for bitcoin futures. However, you may lose money, but you will not lose the contract. There have been several instances where someone bought some bitcoin, and it disappeared. The chances of such an instance when trading bitcoin futures is extremely low.
In stocks, you can earn money only when the value of the share increases. But, things are different when it comes to bitcoin futures. You can even bet on price drops of bitcoin. Also, it is very easy to sell bitcoin futures contracts.
Lastly, any sort of futures trading is regulated by the Commodity Futures Trading Corporation (CFTC). Even though this is disliked by many as bitcoin is a non-government currency, it is far better and different from stock and bond regulators. The rules introduced by the CFTC are not complicated, it just levels the playing fields for speculators and investors in the futures contracts.
My Personal Experience
After doing quite some research on bitcoin and futures trading, I decided that I will give it a try myself. I browsed a bit more on the internet to find a place where I can securely trade bitcoin futures. After several recommendations and reviews, I tried my luck on the BTCC Crypto Exchange.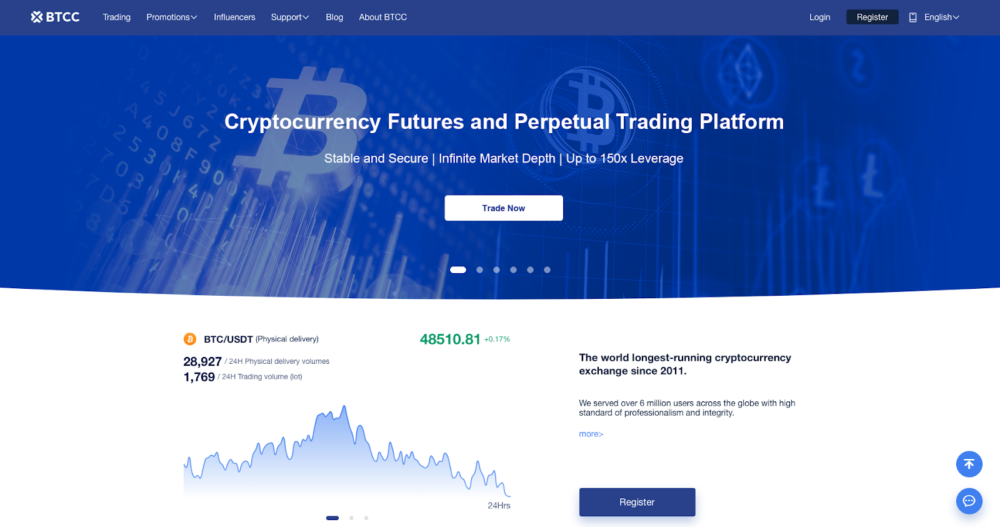 This platform has been there since 2011, making it the longest-serving digital currency exchange platform. According to other reviews and my observation, it offers value after combining spot prices of multiple exchanges. Thus, no single mainstream exchange can manipulate the values, making it highly reliable. Also, the platform can manage orders up to 500 bitcoins at once, which is pretty good even in this decade. The total trading reached 98 billion USDT contracts in the last 30 days, especially in South Korea's Crypto futures Market (비트코인 선물)!
BTCC exchange has successfully managed to keep a safe environment for all its customers. There is multi-layered protection to keep the assets of its clients secure.
When I went to log in to BTCC, the signup process was really easy, and it did not take much time. The overall platform is really easy to use. From there, I went to the trading screen, where I had to make deposits. What I loved about this platform is that the minimum deposit is only $ 100, therefore reducing the risks of massive losses. But I made a $ 500 deposit.
After I went to the trading screen, there were options to choose leverage, price, and number of contracts that I want to buy on the left side. I went for the 10:1 leverage (the maximum was 100:1, which is absolutely amazing). I pressed Buy, and that's all I had to do.
Results
The results are amazing. Currently, I earn $ 50 per day on average. Even though any kind of trading is risky and can lead to financial losses, the great experience I have while using this platform and the profit I secured make my investment of $500 worth it. The trading screen's UI is very clear and well detailed, and it has been quite some time I am enjoying trading on the BTCC trading platform
Also Read: Day Trading Bitcoins- A Complete Begginers' Guide!