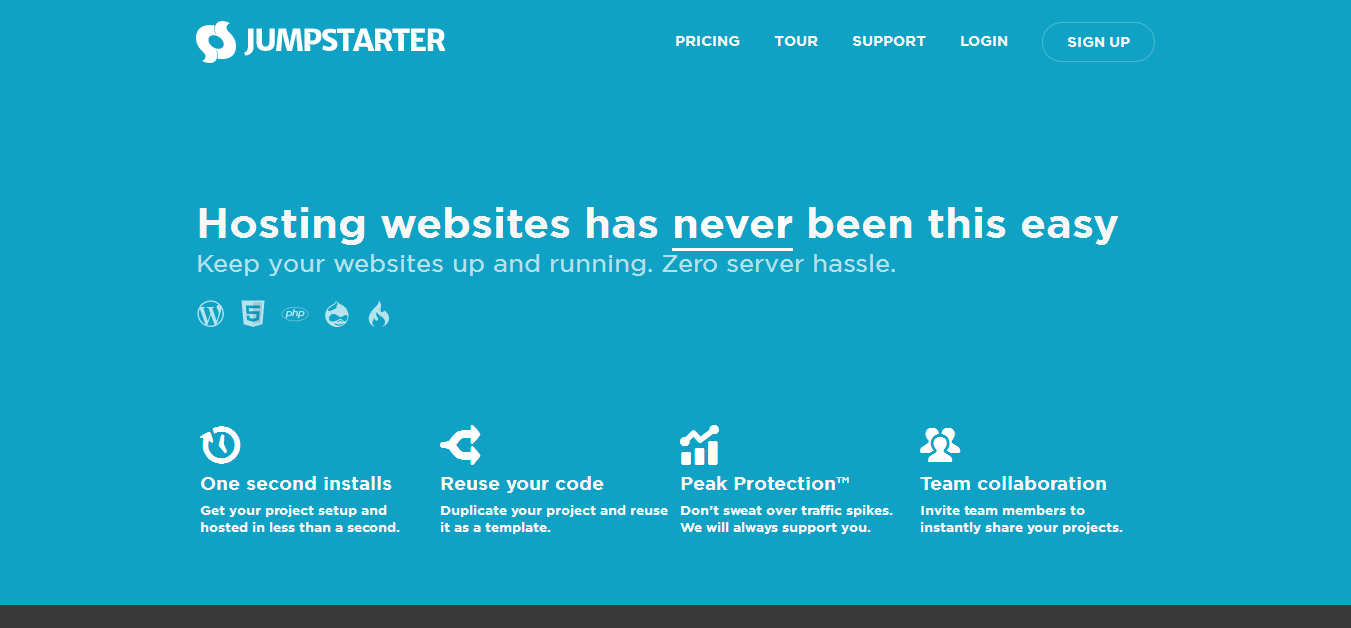 I'm actually a little bit chuffed that I didn't find out about this one earlier, it could have been added to the list of free Django hosting solutions that I wrote about just a couple of hours ago.
The Jumpstarter site itself is so lightning fast, it gives a glimpse of what you can expect from their service. You can deploy your own applications and services to the Jumpstarter infrastructure, or you can use pre-designed ones like WordPress, Django, among many others to quickly create sustainable websites.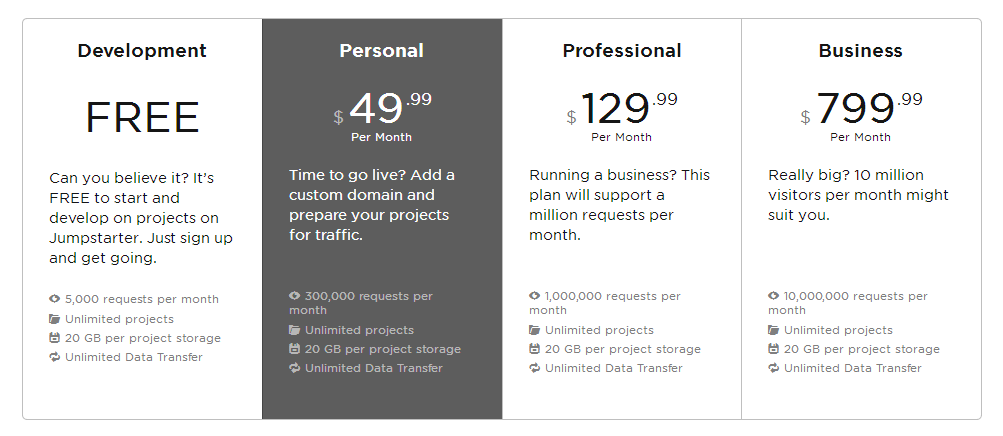 Jumpstarter is a next-generation hosting platform for web developers, which makes it super fast and really easy to create and launch websites. It enables you to get up and running with your project in less than one second. Literally.
Jumpstarter lets web developers and designers focus on code and design only, while taking care of everything else. It means no more distractions. It means no more messing with local environments, deployment, continuous integration or configuring servers to support peak hours in your traffic. We'll take care of all that.

It can really take up a lot of developers time, to play and deal with problems that server side of things can provide, especially when you're dealing new software or framework that needs 'special attention'. The team behind this project understands that issue, and want to help you solve it by providing managed hosting solutions that would enable developers to code without having to worry about technical side of things.
I'm definitely excited to hear more from these guys, and their blog is also very active with guides and other reassuring material.