Adobe stated it stops supporting and developing Flash Player since January 2020, here is Adobe's official appeal by this link. Flash Player's impacts on the internet remain massive. Flash in those years shaped how we watch videos, ads, play games, and run other applications on the internet. It was almost impossible for you to use the internet without seeing some Flash elements during these years. There were even entire websites that worked with Adobe Flash. Particular emphasis goes to the significant roles it played in the gambling and casino industry. 
However, those jolly years did not come without issues. Some of these issues made Flash less common between 2014 and 2017 before the announcement came. January 2021 signals the end of the 26-year Flash Player reign. After Adobe announced in July 2017, they would no longer support Adobe Player beyond December 2020. That means, by January 2021, they intend to stop updates, bug fixes, and other support for the software. 
This article looks at Adobe Flash Player's life and times, the end of its use, and possible alternatives. It also takes a critical look at the impacts of this announcement on the casino industry. 
What was and what is Adobe Flash Player now? 
Back in the day, Adobe was the best multimedia software platform in the 90s and early 2000s. Everybody used it for creating various styles of animation, desktop applications, mobile apps, online casino slot games, and so on. Without considering severe technical issues, internet users will always remember Flash Player as a part of history. People on Twitter were too thrilled that 2020 marked the end of their beloved plugin.
Me uninstalling adobe flash player from my laptop pic.twitter.com/jEQ59InbTM

— eatah dique (@ZRedd5) December 25, 2020
TOP gaming magazines of the world joined to saying good-bye to the Flash Player era in the memory lane of those sharing all old experiences with memes.
Adobe Flash support officially ends today. pic.twitter.com/NNLcFK2yPx

— PCMag (@PCMag) December 31, 2020
The life and times of the internet legend, Adobe Flash, started as far back as 1995 with FutureSplash name. It offered a vector-based animation and drawing system perfect for the internet in its early days due to its lightweight. At the time, it's the only competition was Macromedia Shockwave, which used a raster animation system. Macromedia was larger than FutureSplash, and so they acquired FutureSplash in a few years. After the acquisition, Macromedia Shockwave renamed their product called Flash. 
With time, Macromedia continued to expand the product's capabilities such that Flash could power entire websites. As a result, the plug-in gained increased popularity amongst computer users all over the world. Seeing its huge success, a giant developer, Adobe, bought Macromedia in 2005. Adobe kept all of Flash's development environment intact and retained the plug-in's name, Flash Player. 
Flash became generally accepted by developers built into web browsers to watch movies, play online games, enter casinos, and even operating systems. However, it was surprising that Apple did not allow it on their iPhones and iPad at the time. In 2007, iPhone users had issues accessing websites and playing online slots with Adobe Flash Player in the earliest days of mobile technology. Initially, this raised a lot of dust in the tech space for three years. Apple battled with the negative backlash until 2010 when the late Steve Jobs said Apple had to drop Adobe Flash because of incompatible technology. 
By 2012, many big tech companies started to warn about the significant security risks associated with Flash Player. As a result, Google created a sandbox for the plug-in. That way, Chrome shared the industry end-of-support date (December 2020) with a link to learn more. 
Until recently, developers used Flash Player on various file formats, including:
SWF (Shockwave Format)

XML

A.M.F. (Action Message Format)

JSON (JavaScript Object Notation)
Adobe Flash also supported vector graphics and raster graphics like:
F.L.V. (Flash Video)

MP3 (MPEG-2 Audio Layer III)

PNG (Portable Network Graphics)

GIF (Graphics Interchange Format)

JPEG images
After December 31, 2020, Adobe blocked Flash content from running Flash Player. The company strongly recommends uninstalling Flash and ignoring 3rd party services from downloading unlicensed Flash versions to protect user's systems.
Adobe Flash Player is No Longer Supported
From January 12, 2021, Adobe Flash Player is no longer supported on Windows 10, Mac, and other platforms. That means users of Microsoft edge would not be able to use Adobe Flash. 
Adobe Flash Player's demise is not coming as a shock; in the last seven years, the plug-in has experienced a gradual decline in usage and market share statistics. According to a Chrome report, about 80% of desktop users visited Flash websites daily in 2014. However, in 2017, the figures dropped to a staggering 17%.
At the time in 2017, about 76% of web browsers still had Flash Player installed. However, as of December 2019, only about 2.2% of all websites in the world still use Adobe Flash. Also, only 19% of the web browsers in the world had Adobe Flash installed. The downward trend showed that websites were gradually shifting to use open web technologies. 
After the Flash Player shut down in December 2020, Microsoft will stop releasing Adobe Flash Player security updates. The following are some key highlights of what to expect. 
Adobe Flash will not be available in the new version of Microsoft Edge. 

Starting from January 2021, Microsoft will disable Adobe Flash by default. 

Also, Microsoft will block all security updates older than the KB4561600 that they released in June 2020. 

All downloadable resources previously available on Microsoft websites relating to Adobe Flash will no longer be available.  

By the fall of 2020, Microsoft will release a new update on the Microsoft Update Catalog. The update called "Update for Removal of Adobe Flash Player" will permanently remove Adobe Flash from P.C.s running windows. The update will be optional in 2020, but Microsoft will recommend it to users in 2021. However, it would be a permanent change that, afterward, you cannot reverse. 

By summer 2021, Microsoft will remove all APIs, user interfaces, and group policies that determine Flash Player's behavior from Internet Explorer 11 and Microsoft Edge. All these will come as part of cumulative updates on windows ten or monthly roll up on other windows platforms.    
What Stops Working after Flash Player no Longer Works? 
If your preferred internet content still runs on Flash Player, you might experience difficulty accessing them from January 2020. The following are some valuable items that would stop working when Adobe no longer works.   
Online slot games:

All Old, outdated slot games that previously worked with Flash Player would stop working. Many developers are already working on converting some of these games to work with HTML5. 40% of online gambling market take free online slots which are mostly based on Flash technology, the examples of websites are vegasslotsonline.com, freeslots.com or

freeslotshub.com

devoted to free casinos slot games no longer contain their Flash Player slot games and replaced them with the latest HTML 5 versions as soon as the new versions became available.

Browsers games:

Arcades, and browser video games, especially Facebook games that use Flash Player, would no longer be available except the developer upgrade to HTML5. At the moment, many of these games have already done that. 

Video services:

This includes animations, videos, and many more that previously used Flash Player. In the future, these services will no longer work except developers upgrade them to better Flash alternatives. 

Website using Flash:

Websites developed on Flash technologies will no longer be displayed.  
Why did Adobe stop supporting Flash?
According to Adobe, Flash Player's End of Life (E.O.L.) was due to the development and maturation of newer technologies like HTML5, WebAssembly, and WebGL. They said this in a statement they released in July 2017. Even though that is true, it isn't the full story. 
The End of Life for Flash came as a result of security risks. As Flash Player continued to gain popularity for games, videos, and animations on the internet, it also attracted hackers. It became very vulnerable for dangerous people to steal sensitive information on people's computers in no time. That was because of how it uses the memory of the computer, amongst other things. As a result, Adobe had to release updates frequently to fix the security gaps.  
Sadly, the ugly trend reached its peak in 2015 when Adobe had to announce that there were two security risk cases that they could not fix. On December 9, 2016, Forbes Cybersecurity released a report that stated that Flash bugs accounted for 60% of computer vulnerabilities. Similarly, the U.S. National Security Agency reported in 2019 that using Adobe Flash could lead to a security compromise. 
Surprisingly, Adobe had to patch more than 840 code-execution vulnerabilities in Flash. Many issues from 2015–2017 earned scores above 9, which is considered severe (chart below). Even still, NortonLifeLock Claims there is always an unsolved vulnerability in the latest version of Adobe Flash. According to NortonLifeLock, the exposure works with the Angler Exploit Kit to install malware onto people's computers. Sadly, the user does not have to do anything to get infected. All you have to do is visit a malicious website that uses Flash Player, and one could get the malware.   
Added to all these security headaches, Flash Player struggles to adapt appropriately to the mobile phone environment. First, it takes a lot of resources in terms of memory and sucks lots of energy. Also, it's not supported on iOS and Android. With all these in mind, Adobe had to shut Flash down.
Will any browsers continue to support Flash?

Since the release of the announcement in 2017, all major browsers like Chrome, Mozilla Firefox, and Safari have begun to discontinue their support for Flash. Microsoft made it clear that by the end of 2020, its two browsers will stop running Adobe Flash contents. Users of Microsoft Edge and Internet Explorer across all supported versions of Windows would no longer have access to Adobe Flash Player.
According to the product manager at Google Chrome, Anthony Laforge, plans are on the way to ensure the browser is Adobe free. According to him, Chrome is working with major developers, other browsers, and Adobe to ensure that the internet is Flash-free. Firefox also plans to altogether remove all of Flash's support by January 2020.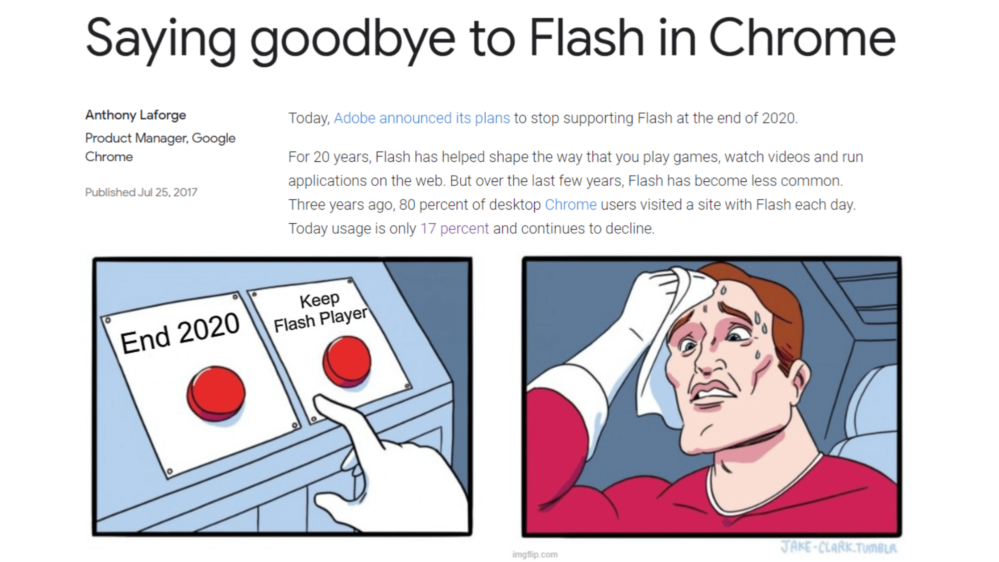 What happens when Chrome stops supporting Flash?
Chrome had already switched its default experience from Flash to newer technologies like HTML5 and WebGL as far back as 2016. However, with recent news, Chrome has decided to gradually phase out Flash over the three years notice Adobe gave. 
Between 2017 and 2020, Chrome would require permission from its users to play Flash content. Towards the middle of 2020, Chrome had already disabled Flash by default. By the beginning of 2021, they would have erased Flash from the web. 
Punters whose favorite games use Flash Player might have concerns. By now, you now understand why Chrome gave prompts whether to allow Adobe Flash Player whenever you wanted to play those games. Assuming the developers upgrade to newer web standards, you might not even notice any changes. 
The only thing is, you won't get prompts whether to allow Adobe Flash anymore. However, if those games are not upgraded, you will continue to give permissions until the end of 2020. By the beginning of 2021, you will not be able to access the games any longer. That is, not even by granting permission. You will receive error messages like Chrome does not support Adobe Flash.
At this period, there might also be a few security risks. According to the NCSC, there will likely be a surge of trojans on the internet disguised as Adobe Flash Player. Hackers would be taking advantage of the E.O.L. and subsequent removal of Flash installation files from the Adobe website. Therefore, if you must use Flash contents, you can use any of the alternatives given below. Do not download any Flash Software from any third party website as you may be downloading malware unknowingly.  
How to Uninstall Adobe Flash Player?
Adobe is requesting its users to uninstall Flash Player from their systems. According to the company, this helps ensure your system is secured since Adobe will not be releasing any more security patches after Flash's E.O.L.
Uninstalling Adobe Flash from your P.C. is straightforward and easy. However, the steps differ depending on the type of machine you have. 
Windows users can follow these five steps to remove Adobe Flash from their computers.   
Check your windows operating system to see if it is 32-bit or 64-bit. 

Download the Flash uninstaller provided by Adobe player. Be sure to download the software for your operating system, whether it is 32 bit or 64-bit. 

After the download is complete, proceed to close all browsers on your computer. Also, ensure you close other apps that use Flash like Yahoo! Messenger. You can identify files that use Flash Player by checking their file extensions (they have .swf). 

Run the uninstallation file you just downloaded 

After you have completed the uninstallation of Flash Player, you need to delete its files and folders. The only way to do this is to delete them manually by entering C:\Windows\system32\Macromed\Flash into your search bar. You can now restart your computer and check to see if Flash Player still runs on it. 
For Mac users, the process is a little more tasking. Even then, it's still not so complicated. You can follow the following five steps to uninstall Flash from your P.C. 
Determine the version of macOS you have on your P.C.

Download the right Flash uninstaller from Adobe. Keep in mind that there are two types of uninstallers available. There is one compatible with MacOS 10.1 to 10.3, and there is another that works with macOS 10.4 and above. 

Run the uninstaller you just downloaded. 

After uninstall is complete, you will need to find these folders on your Mac. The folders to delete include  

<home directory>/Library/Preferences/Macromedia/Flash\ Player

<home directory>/Library/Caches/Adobe/Flash\ Player

If you follow the path above, you should find the folders or use your home directory. By deleting these folders, you are removing all of Flash's cache files and preferences. 
If the uninstall option is not found, here is an Adobe uninstaller to remove the plug-in.
What Replaces Adobe Flash Player: Alternatives List
Many developers took the initiative of Flash Players flops to develop even better technologies. Today, the result is the massive number of alternatives out there that one can use against Adobe Flash Player. In most cases, the need for these tools justifies their preference. Innovation technologies aim to proffer solutions to Flash's shortfalls in security, mobile integration, and security. Compared with Adobe Flash Player, these open web technologies are faster and are more power-efficient. More importantly, they offer more protection for sensitive documents, shopping, and banking. And unlike Adobe Flash Player, they perform well on desktop and mobile devices, allowing you access websites from anywhere. The following are some of the best alternatives to Adobe Flash Player on the internet today. 
WebGL.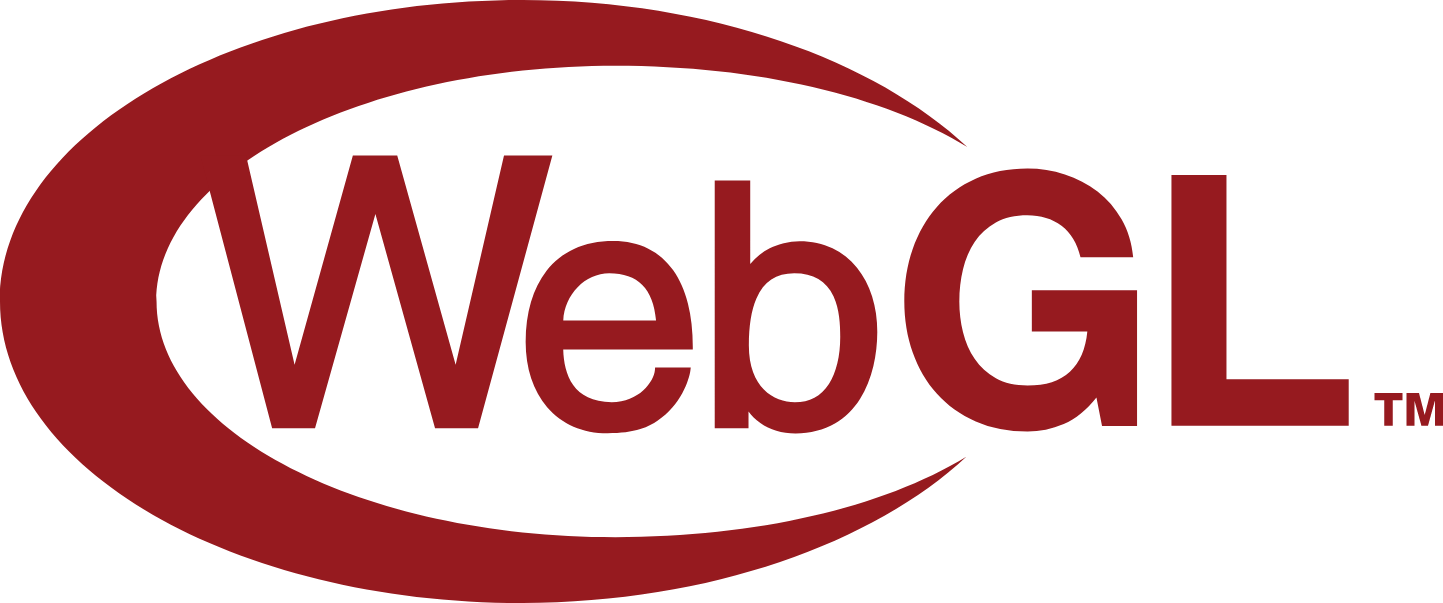 WebGL is one of the possible replacements for Flash when it comes to 2D interactive graphics. It can also offer high-performance Virtual reality, 3D graphics, and other visuals on desktop and mobile browsers. It was amongst the tools listed by Adobe alongside HTML5.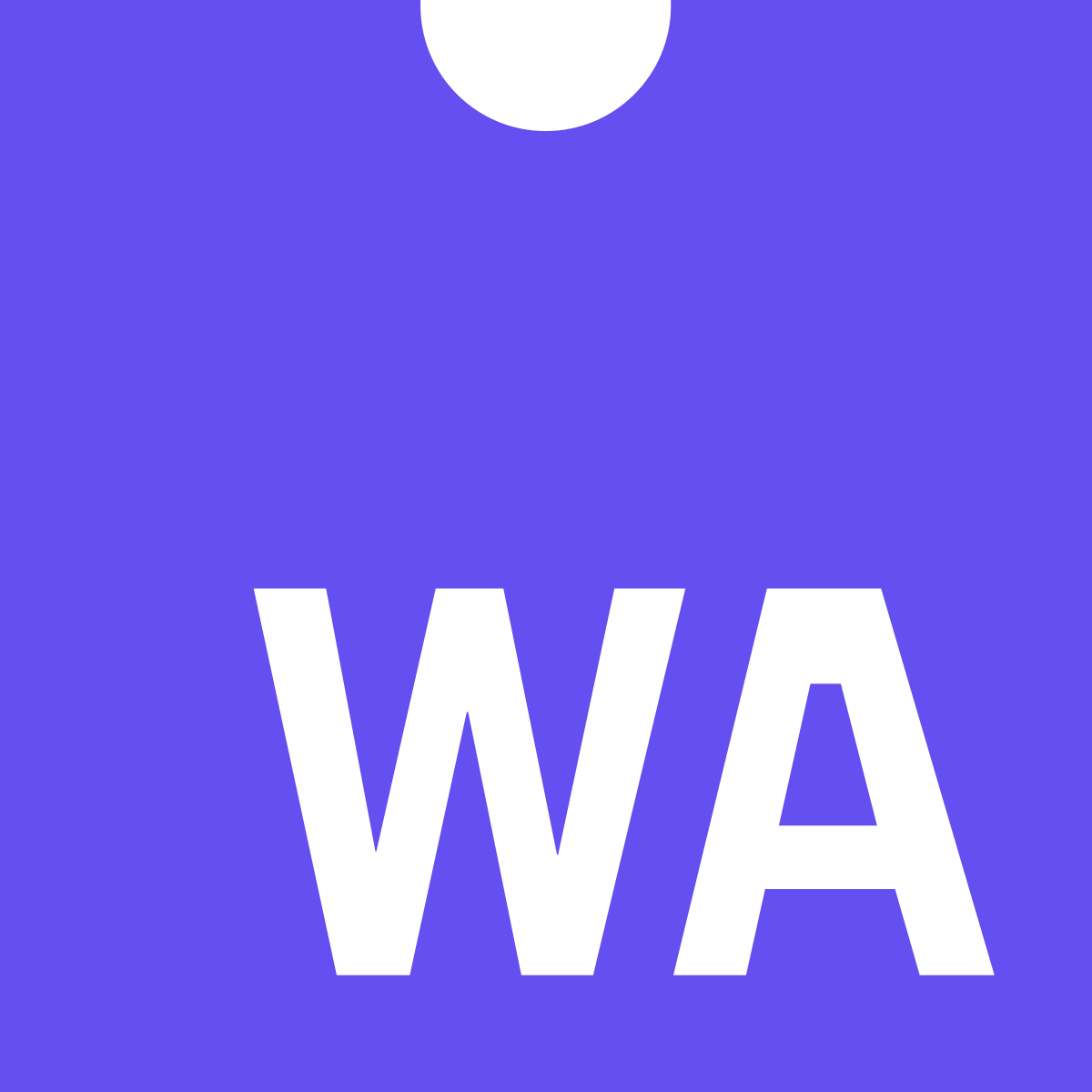 Like WebGL and HTML5, Web assembly is one of the most considered options to replace Flash. Its uses include the installation of Flash plug-ins. Soon enough, users will be able to use this option on Google Chrome and internet explorer.  
Ruffle.

Ruffle is an emulator that works the same as Flash Player, especially on web browsers. The tool is an open-source project developed by volunteers using Rust programming language. The group aims to preserve the internet and its legacy. Just like the regular Flash Player, Ruffle runs natively on any P.C. 
Lightspark.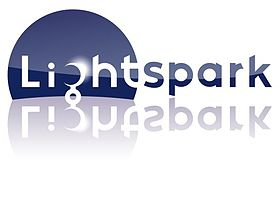 Lightspark is an open-source alternative to Adobe Flash. It is written in C and C++ language, and it supports Linux. For those who are interested in the techy part of it, its code is on Github. The only drawback with this tool is that it runs only on Linux. Also, it has not had updates recently. Therefore, it might not be able to play recent Flash-based content. But then, it's one of the best available alternatives to Flash Player on the internet today.   
Supernova
.

Supernova, just like Flash Player, is available on the Google Chrome store. You can easily have the extension by installing it on your web browser. With the extension, you can play online slot games with the .swf file extensions. You can also have its stand-alone player that you can install directly on your P.C.
HTML5.

In 2011, Adobe Flash allowed developers to create apps using its platform. At the time, HTML5 was only at its early stages and still had a long way to go. At the moment, things have changed. HTML5 has slowly become the ultimate replacement for Flash Player for delivering content on the internet. With Adobe CC, developers can now convert flash content to HTML5 canvas.  
Is HTML5 better than Flash?
Among all alternatives, HTML5 deserves special attention. As HTML5 took over as the approved technology over Adobe Flash, Adobe announced earlier that it was on a migration path to HTML5 and intended to discontinue Flash versions. In 2015 YouTube had already switched to HTML5 as its default format, and browsers have blocked Flash Plash from loading ever since. Web developers, including the online casino industry, turned to HTML5 to implement audio and video elements without plug-ins. Online slots earned the main feature on 'instant access,' allowing users to spin reels without damaging technical issues than the Flash Player's times.
Let's see some of the advantages HTML5 has over Flash, especially in the casino industry.
First off, you need to understand that the two are different technologies. However, they serve the same purpose in terms of functionality. Slot game providers can use them to create interactive media like apps, games, and many others. 
HTML5 at inception was to build the web using native support for media streaming services. On the other hand, Adobe Flash was the only tool that developers used in streaming media over the internet. So, how is HTML5 better than Flash Player?
Open-Source vs. Proprietary
HTML5 is open-source software. That means anyone can make contributions to improving it. As a result, the technology is secure enough for home users, businesses, and anyone who needs it. On the other hand, Adobe owns and controls Adobe Flash, explaining why it has low-security control. 
Also, since there is a limited number of contributors, the ideas available for Flash development are fixed. That explains why Adobe Flash Player has a slow growth during its lifetime. For a while now, slot developers have been using HTML5 because it is an open-source project. The reason is, it comes for free and so makes the cost of games cheaper. 
Power consumption
In the last decade, there has been a steady growth in the mobile phone industry. A particular trend worthy of note is the production of phones with larger screens. Unfortunately, these screens require a lot of energy that quickly depletes battery power. HTML5 rose to the challenge by providing the same functionality as Flash but with less power consumption. Interestingly, this also applies to tablets and laptops. 
Compatibility
While both HTML5 and Adobe Flash have compatibility issues, it's a little better with HTML5. Adobe Flash had severe problems when mobile phones were released. As a result, several of its versions are in existence. These multiple versions cause issues when you try to play very old or very new games. Compatibility issues with Flash usually have to do with your device. 
On the other hand, the only compatibility issue you will have with Adobe is finding a browser that supports it. For you to use HTML5 content, your browser must be supported. That, however, shouldn't be a problem these days as most browsers now support HTML5. Today, game developers have fewer headaches when designing games, thanks to HTML5. That is why they all have made the switch to use it instead of Flash Player. In fact, since the HTML5 usage, more games have been available on mobile than it was before now.   
Flash to HTML5 Conversion
Converting Flash websites to HTML5 seems to be the order of the day at the moment. And the reasons for that are self-explanatory at the moment. However, depending on what you wish to convert, the process can be lengthy and time-consuming. Therefore, you must first be sure you are up to the task. 
After you have made a decision, the next thing to do is to collect all source files. That is, XML, F.L.A.s, media, and supporting files. Extract all the media files from the website and all text into a word document or a ppt file. 
The next step is to select an authoring tool of your choice for the conversion process. The following are some available tools that you can use:
Google Web Designer

Adobe Animate CC

Zoe Tool from CreateJS
Using the tool of your choice, you can convert your page by doing the following:
Open the Flash file in any of the conversion tools above.

Click on "Command" and then click "Convert to Other Document Formats."

Next, select "HTML Canvas" and then click "OK."

Click on "Code Snippets" and change the "Actions script."

Right-click "Convert to Bitmap" to allow you to convert vectors to bitmaps. 

Check the box that reads "Export all bitmaps" as Spritesheets. Also, check "Convert text" to outlines. Now you can click "OK" to publish the new HTML5 page.
Once you have completed the above steps, you can test your new page to see if HTML5 works perfectly on it. 
Also Read: 10 Best HTML5 Responsive Frameworks for Web Development
F.A.Q.s
Should I uninstall Flash Player? 
Yes, Adobe has recommended that all users remove Adobe Flash from their systems to avoid security risks. Even if you refuse to do it, most operating systems are already incorporating the removal of Flash into their updates. So, by the end of 2021, Adobe Flash would be gone completely.  
What is replacing Flash Player in 2021?
According to Adobe, Flash Player will make way for newer technologies like HTML5, Web Assembly, and WebGL.
Can I still use Flash after 2020?
Yes, you can. However, at your own risk since there are no security patches anymore to cover you. Also, it would not make sense since developers are already converting most Flash content to HTML5.
Are previous versions of Adobe Flash Player available for download now?
No. From December 2020, Adobe will delete all download pages from the adobe Flash webpage. 
I found Flash Player available for download on a third-party website. Should I install it?
No. Now that adobe Flash is dead, many hackers would be trying to take advantage to push malicious content out there. As a result, you will see many of these third-party websites claiming to have Flash Player download. Please, as much as you can, avoid them as the software might be malware. 
Will Adobe provide updates for Flash Player in 2021 and after?
No, from December 2020, Adobe will no longer provide updates for Flash Player.