One of the greatest concerns for the many Smartphones users these days is security and privacy. Android has been very popular for a long time, but issues of security are increasing by the day. Many people are resorting to Linux as the safest and most private option available. Linux has improved security and a better approach towards privacy and open source. It may not be so popular today but its popularity is expected to rise very soon as the most modern computing platform. Here are the Linux operating systems for Smartphones you should know about:

This is a very touch-friendly mobile version of the Ubuntu operating system, a very popular OS. The system was first designed and developed by canonical but now it lives on in the UBports community.
Ubuntu offers a very fresh approach to the mobile experience. It has an intuitive interface for instance, which is reported as a very natural experience by the Ubuntu community members. You get to enjoy a gentle swipe from the edge of your Smartphone screen. You also have access to all your device's apps, tools and settings. With Ubuntu touch, you will forget about all the accidental button pushes and any hard to reach areas of your phone. Everything is within reach, and accessible through a single swipe.
The operating system is very classy; therefore it will help you stand out in a crowd as it is the latest fashion in the mobile technology.

This is another great operating system from Linux. It offers a true independent alternative from all those popular mobile operating systems in use today. Users as well as partners of this operating system can create customized mobile experiences with the content that they feel matter so much to them. There are no restrictions or breaches of privacy in this.
Sailfish operating system was developed by the Finnish mobile company called Jolla Ltd plus the sailfish Operating system community. It is open source. Its main objective is to offer a great user experience to all its users, that is why the OS is smooth and fast to use. With easy swipe and gestures, and a very simple navigation, you can easily get to where you want on your phone.
The system comes in a minimalistic Nordic design. Users get regular software updates in order to keep it safe all the time.

This is the most exciting Linux operating system for Smartphones available today. It has gained a lot of popularity recently and its main objective is to become a complete and open software system for mobile devices.
The system was developed by one of the most reputable and longest-standing software developers in the world. Users can therefore look forward to a constantly developing software system with more functionalities, features and greater capabilities.
The operating system turns your Smartphone into a fully open hacking device, the same as your computer. It offers an adaptable user interface. Among its great features include telepathy, voicecall/ofono, a plasma workspace called plasma mobile and KWIN/Wayland.
There are Qt based applications too among them being plasma widgets, plasma apps, Ubuntu touch apps, possibly Nemo apps among others. The operating system is currently compatible with Nexus 5 and Nexus 5X. It is also available for Intel based PCs and tablets. It offers multiROM support for the Nexus 5, which allows users to run their plasma mobile alongside their preferred custom Android ROM.

This system is also known as LG Web OS. This is a Linux-Kernel based multitasking operating system that was designed for smart devices like Smart TVs. It has been used as a mobile operating system for a long time now. It is now solely on LG TVs but there is hope that it will bounce back to Smartphones like it was originally planned.

This is an open source operating system that was designed for Smartphones, tablet computers and smart TVs. The system was designed by Mozilla and external contributors. It is based on Linux kernel and the rendering engine of the Firefox browser called Gecko.
The operating system was designed in order to provide a complete community-based alternative operating system for running direct web applications or those that have been installed from the app market. It uses open standards and approaches like HTML5 and JavaScript.
Today, the company has signed so many deals with hardware vendors and carriers for instance LG, Panasonic, ZTE, Deutsche Telekom, Orange among others so as to sell their Firefox OS devices in select markets.
Firefox is now beyond Smartphones as seen by Panasonic's latest release of a smart TV with Firefox operating system.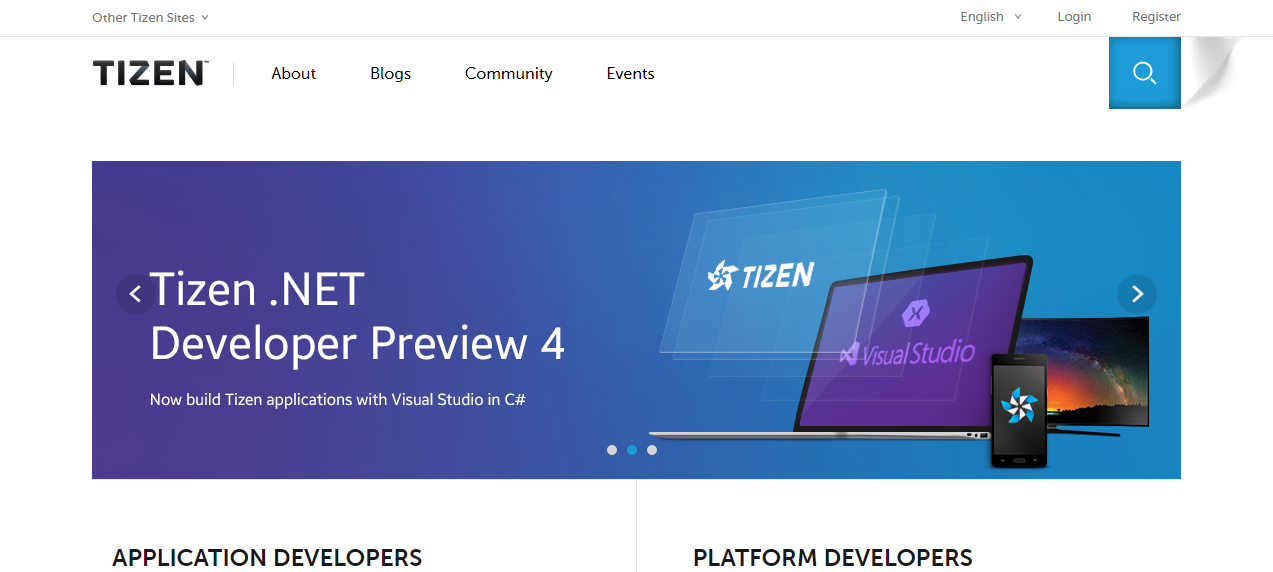 This is an open source operating system that is standard-based. It works for multiple device categories including tablets, Smartphones, netbooks, smart TVs among others. The operating system offers an innovative technology, applications and user experience, which users can carry from one device to the other.
The system is an Intel project that has failed and bounced back a couple of times before. Currently, Intel and Samsung have come together to build an operating system that is able to run on smart watches too.
The operating system is hosted by Linux foundation and so far, there are some Tizen devices from Samsung in the market. The company is planning to launch more Tizen phones of different prices in different parts of the world even though those already in the market are moving slowly.
Tizen has great potential and might be the next big thing in the Smartphone industry very soon.
Linux is now available for many Smartphones at the moment. It may be slow in terms of growing but a lot of people are going that way, though there is still a long way to go. So much is expected from the mobile industry in the coming years and great operating systems that are secure and with great features will carry the day.