Live Video Promotion on social media platforms are still fresh and unexplored. Although people are using it on a daily basis, most of them seem to be unaware of the psychological advantages that live stream has over a traditional video.
Newcomers want to stay alert at each point to unfold all the slightest idea what would happen next. Therefore using live videos on the platforms will give you a significant advantage, especially because some social networks such as Instagram and Facebook put live videos as the first priority.
Following can be the Strong tips to make your Live Video Promotion successful
Make Q and A Live
One of the most basic ways to use Live Stream is to answer the questions that people ask in the comments. This is a perfect way to let your customers know more about the brand and to attract more viewers.
Furthermore, making Q&A Live will help you understand the needs of your customers better and make content in the future based on the demands of your viewers.
Make an Announcement
What a better way to announce something new than live video? Nowadays, a lot of companies opt to announce new products via this technology and it is often a staged act. If you already have a fanbase, they will cherish this way of the announcement because they will have an opportunity to witness it "at the moment"
However, this will also attract new customers as live videos of this kind will often make a lot of impact on social media simply because they are live.
Make a "How-To" Video
In order to make your product more approachable and cast out the doubt of your potential customers, it is always a good idea to make a "how-to" video. This could be as simple as a demonstration of how your product work and how to use the most of it.
If you have a stage fright, this is a perfect way to practice it since you will be talking about your product – a thing you know quite well.
Read more:- The Biggest Big Data Management Revolution – A Complete Guide
A Live Tour
People always want to know the hidden bit – it is in our nature. Showing them something that is personal and behind the curtains and it is connected to your brand. For example, if you are a CEO of the company that makes the product, you can show your office and all the interesting things that may be found there. You can also make a live tour of your production line – this will definitely make the viewers feel closer and as if they were in your company. It is a very important way to build closeness and trust.
Make a Live Show
The best way to actually build the audience and increase the number of people who follow your brand is a live show concept. The general idea is that the show should be a recurring one – once a month, week, or even daily if you really feel enthusiastic about that.
The show should have a form which you will follow every time and it need not be necessarily about the product. Think of it as a blog in which you will discuss all the possible topics that may be connected to your niche. In fact, this show can have a format of any concepts mentioned previously.
For example, you can have a show where the viewers can ask questions to your workers. One day you could bring your Marketing Manager, the next day you can have your main engineer, etc.
Live Event Broadcast
People love live events, and the best approach to broadcasting a live event is in your live stream video. If the event is organized by you or your company, you should pay close attention to the way it is covered. Luckily, all of the social media that offer live stream are highly adaptable and you can even set up several cameras in order to stream live. This means that your stream can look a lot like a television stream.
Read more:- Integrate In-House Teams To Boost Business & Improve collaboration
One great example of live event coverage is American Music Award. They covered the whole ceremony live and it was a really popular video that involved talking to the nominees, walking down the red carpet, etc.
Create a Live Contest
Finally, contests and giveaways are always a popular way to attract attention to your brand and your product. They become even stronger when the medium for that is live video.
However, there is a little trick here – not all of the contest should be broadcast live. In fact, in order to make it really effective use the live video only for the last chapter of the contest – the announcement of the winner.
Not only the competitors will watch this video, but also all of the friends and family close to them who want to see who the winner is.
Conclusion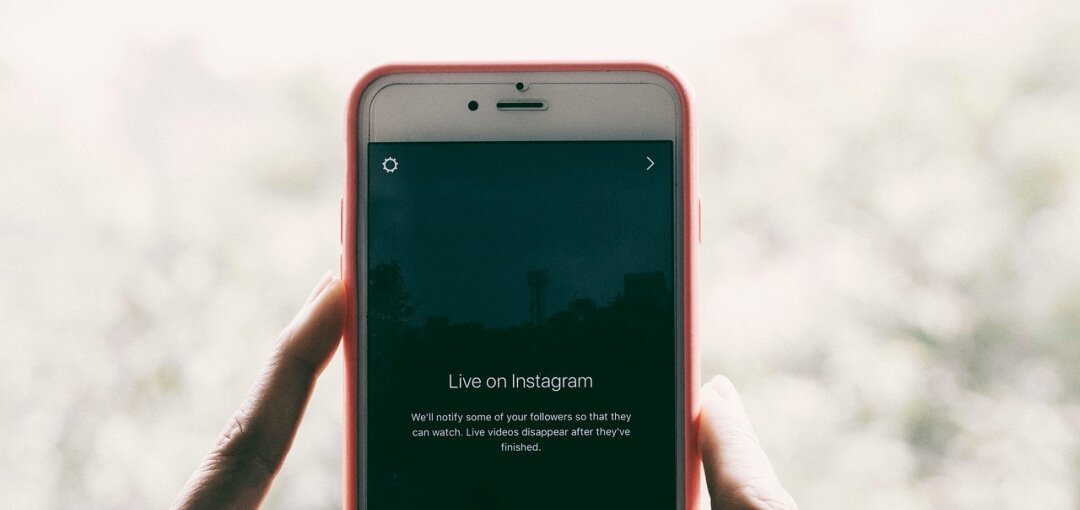 Making a live video has never been easier. All it takes is that you log in to your favorite social medium and start your live stream. However, these videos should always have some sort of concept in order to make them more powerful, and the suggested ideas above are some of the tested methods to raise brand awareness.
The best thing about it is that you should not worry about the budget. The whole idea behind it is to showcase something as it is – that's what users mostly like to see when the live stream starts.
Some of the methods such as live event broadcast may require a certain budget in order to make it more professional, but if you are not willing to spend on this type of promotion and you are not sure about the feedback, go with the most basic for – Q&A. This will open a way for your live stream content strategy and you can start releasing your creativity and connecting with the customers on a personal level.