Education is a toolbox that unites a modern human set of tools. Becoming a literate person of society is an essential requirement these days. The earlier way of education was pretty simple, with students sitting in a classroom and a teacher continuing the process. Since the arrival of the internet, some of the most essential developments have happened in education. 
The stream in developing an educational app or electronic learning techniques, thanks to the internet, helped us to extend the scope of education beyond the physical confines of a classroom. Due to the onset of COVID-19, we've had to make some changes to the way we work and connect with one another in general. The rise of online education is part of this. These days there are large numbers of online education apps and websites which provide excellent online student engagement, stimulating reading materials, and helpful assistance whenever you need it.
E-learning app industry and role of the mobile app:
The online education market by the application can be divided into education and corporate. Corporate, furthermore, add enterprises and small and medium-sized businesses. Some famous trends like gamification have recorded a high rate of engagement by learners. It also provides education with a better understanding of concepts. Similarly; students have shown a willingness to engage in online learning technologies and practices. Many students are making use of educational videos, online education apps, software, and online courses offered by Eduonix, Coursera Inc., EdX Inc., Elektev, and many other platforms.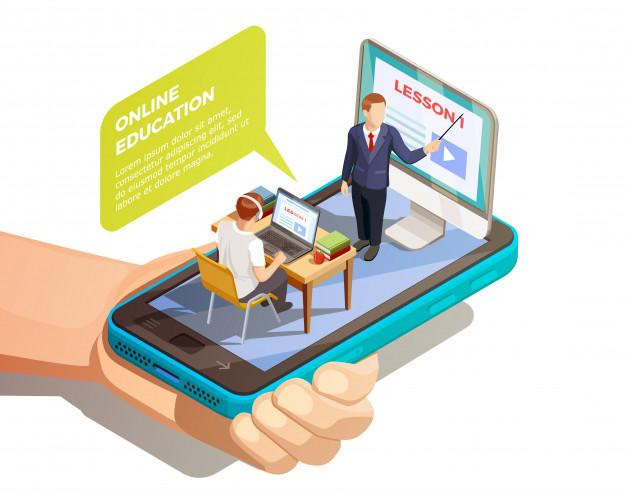 COVID-19 pandemic has brought new advancements in education. It has altered how students and office workers around the globe are getting educated. Due to the excessive spread of this virus, the stay-at-home orders for most countries will extend for several weeks; online classes are the best option to keep busy and productive.
The development of educational apps has made online education more engaging and interesting. You can start eLearning literally anytime and anywhere with the help of mobile apps. Some of them can also work in offline mode. It has made these apps more retentive and appealing to the public. Several educational institutes and learning app development companies for android develop eLearning apps these days. It is projected to see a further increase in the usage of mobile apps for learning. And this will become an essential part of the corporate training in the coming days.
 The flexibility of online education apps and connection with learners through notifications will continue to develop their value in the future. Market trends predict that the much-discussed mobile app revolution has just started. New monetization models like sponsorships and crowdfunding will continue to generate higher and higher revenue in the foreseeable future.
The benefits of mobile apps in online learning
Mobile application development is the key aspect of many business strategies; the old education infrastructure has also waved at the great overhaul of the eLearning process. The main factor behind the growth of online education is the huge demand for learners wanting to increase their learning expertise. Mobile apps, the growing technological advancements, and the ease of internet access help in giving a personalized learning experience for learners of all types. Many online education apps provide great benefits for learners, they include:
1. Endless learning
With online education apps, learning is not bound to textbooks only. With the help of these online apps, learners can learn as much as they want and whenever they want. It is a great method for skill enhancement and securing a bright future.
2. Improved engagement
E-learning apps suggest the use of audio-video media materials that make learning interesting and powerful.
3. Cost-savings
It is possible to make high-quality education available at a reduced cost with the help of online education apps. You can get any study material on time and improve your learning capabilities. Similarly, as a corporate, you can save a big amount on employee training by making cuts to costly travel training and also costly learning materials.
4. 24/7 availability
You can get the benefits of a 24/7 learning facility. You can be assured of an around-the-clock learning experience with access to mobile apps.
Educational app development
Today, advanced technologies are changing the education system, and the best educational apps offer a key role in this progressive change. The use of online apps is not only restricted to the field of communication but has also moved to various other fields, especially, education. Hence it's very easy to study anytime and anywhere using an online educational app. 
On the other hand, with the advancement in technologies, online education apps can be a source of better income for a farsighted businessman. So, the main thing is to find the ideal way to create a learning app and make it profitable. As I have mentioned above that the COVID-19 is spreading across the globe exponentially, the online education industry has received an opportunity to prove its worth. In general, many colleges and schools are trying to shift to online learning systems to ensure that the study is not affected.
Features of educational mobile apps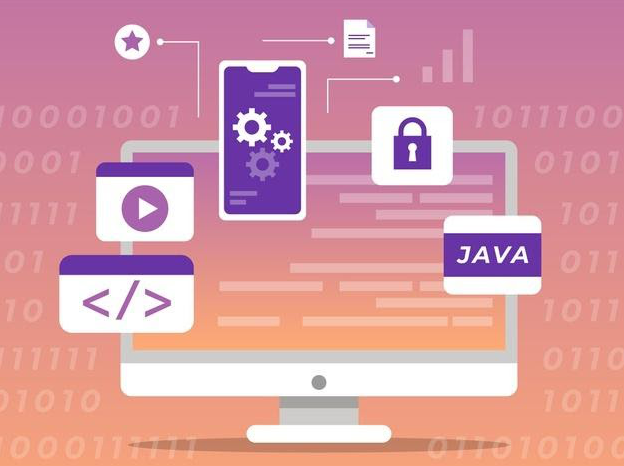 After you have decided to create a learning app, it's time to think about the educational app features.  The features you need can be different depending on the type of app you're developing — for learning or teaching. However, these are the main features to create a learning app.
1. Login/signup
It's the best thing to provide various options to sign up. For example, the profile can be made by email, phone number, or via social networks like Facebook, Twitter, and others.
2. User profile
With the help of dashboards, users can check which courses they take and adjust to their schedules. In this way, they can add their account details like subject, age, education, etc.
3. Comprehensive and valuable content
Content that instantly gets the attention of the learner in a single look will allow your online educational app an opportunity to be downloaded many times more than the other apps. You should focus on these vital factors:
Educational content should be comprehensive and worthy of reading.

The content should be made specifically for the targeted audiences.

Remember that all learners do not have the same grasping power; so, use the simplest of languages that can be easily understood.

The content should be mobile friendly as well
4. Offering regular mock and practice test
Practice tests should be included as the main feature in learning app development for android. You can provide mock or practice tests on various topics and subjects where the students can check their actual preparation before the real examination. Also, you can upload some test papers and ask the learners to download and solve them. Many students search for such test papers and this feature will not only benefit the learners but increase your app download into the profitable zone.
5. Social networks integration
Today it's impossible to create a mobile app without the implementation of such a feature. In fact, it allows the user to share their achievements with friends.
6. Offline mode
As we all know that the availability of a stable Internet connection can sometimes be a concern, especially in countries that are a little behind on the Internet spectrum. So, the online educational app must be capable of offering an offline mode, wherein learners can download the modules.
Also Read: Challenges That Most Mobile App Developers Face Nowadays!!
Learning app development for android
For beginners, the educational app development for android demands a lot of planning and preparatory work including.
1. Market research
First of all, you should check the originality of your idea for an educational app. If you want to avoid getting lost among competitors, you should clarify the way to stand out among them. First, let's select your audience. Next, start by asking yourself these questions:
What impacts of your business need to improve?

How can an education app impact that problem?

How to enhance overall client satisfaction?
2. Quality of the content
Many users will get bored if they have to use many hours doing the task. Using instructional videos is the best way to teach and keep them attractive to the overall learning process.
3. UI UX of the app
We all know that a first impression is very important. Students, teachers, and schools will be going to download your educational app only if your app is simple, nice, and clear. And again, when it comes to little children, the simplicity of design is primary. Similarly the bright graphics and interesting sound should fulfill the needs of all customers.
4. Testing the educational app
Testing your online educational app will help you know which topics are weak and have to put more focus. For this purpose, you can also share your eLearning app with your colleagues to test the user's journey, from opening the app to reaching the goal.
To sum up all, due to great advancement in technology, the e-learning industry has progressively grown in the past two decades. In fact, online education apps are making learning more fun and interactive than it ever had been.
Also Read: How To Launch A Mobile App In 7 Easy Steps?