Design is to the web what clothe is to us. It's a way of dressing up our projects, websites, and other interesting web things that we may do. It doesn't even have to be all about web either, there is plenty of design out there in the real world, and there certainly is plenty of money in design — which is why so many podcasts in the recent years have sprouted almost out of nowhere, to interview reputable designers and business people about their strategies, successes, and even failures — for all of us to learn from, be inspired with.
Launching your own podcast can have immense benefits, other than being able to connect with like-minded people who perhaps are higher up in industry than you are, you also get to work on your communication and management skills all at the same time, while still being able to learn firsthand what it means to be a good and creative designer.
Explore: Books for Beginning a Web Designer Career
Lets take a look at some of the hottest podcasts in design community right now, all are free to listen to and in total there are several thousand 30 to 90 minute podcasts with some of the most prominent minds in design industry right now. We will keep the introductions short so as to allow you to explore all the talks for yourself. We hope you enjoy.

5by5 is a podcast network for geeks, designers, developers, gamers, entrepreneurs, and people like you, with shows hosted by people including Dan Benjamin, Merlin Mann, Horace Dediu, and Jeffrey Zeldman. The On the Grid podcast is strictly about design and all that is happening within the niche as it happens.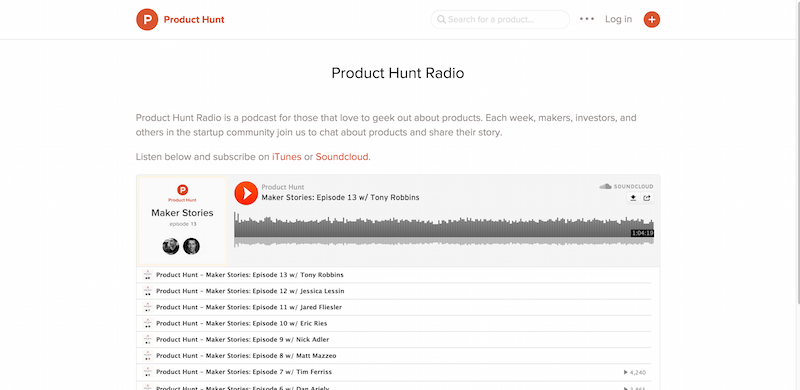 Product Hunt by itself is a major design and startup success, becoming one of the hottest startups of 2014 — Product Hunt has evolved to be a huge influencer in the way new startups gain traction in the online communities. Their Product Hunt Radio podcast is all about getting on people who have experience with launching successful products, to learn from them and to gain invaluable insight from them.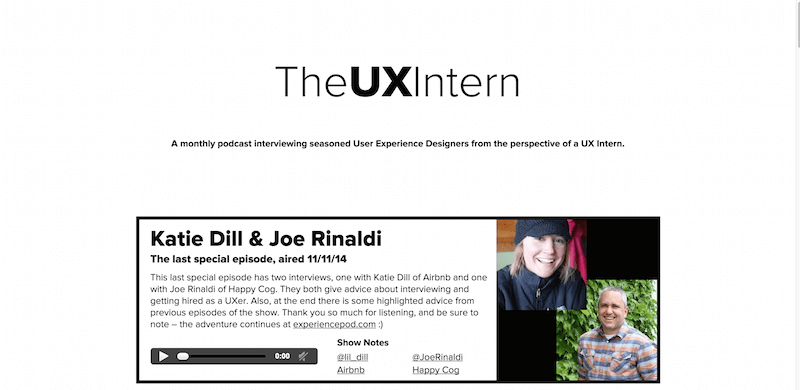 Now defunct, The UX Intern was about getting on seasoned designers to get them to talk about their inspiration in life and what drives them to great cool things for their living. Quite a few interesting podcasts that are still relevant today.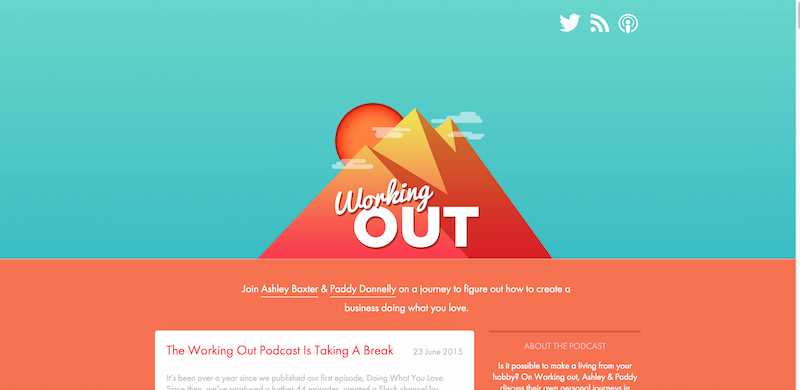 Is it possible to make a living from your hobby? On Working out, Ashley & Paddy discuss their own personal journeys in creating their passion-based businesses. This is about the expedition, the here and now, the daily challenges and achievements towards getting paid for your passion. They've been at it for over a year, creating more than 40 podcasts, with the latest announcement being that they're taking a slight break from podcasting — having been so busy with it nonstop. It's understandable, and until we wait for them to return, we got weeks worth of podcasts to listen to.

Rocketship is definitely one of my favorite podcasts out there right now, mostly because they manage to interview the people I really like listening to. Their podcasts are concise and straight on point about the topics that people are talking about. You never know what you're going to learn, a few podcasts could completely change the way you see your business, and the design approach you use.

185 podcasts and still going strong. seanwes podcast focuses on everything business and entrepreneurship, which is much like the design foundation of your service/product that you're selling. There is a strong sense of community behind seanwes which is why we highly recommend to check these guys out.
Mule Radio

More than 150+ podcasts with some of the most thoughtful, witty, insightful and reckless commentary that you can find on the web. Mule Radio is a proud owner of six unique podcasts, with "Let's Make Mistakes" being the one focused on design.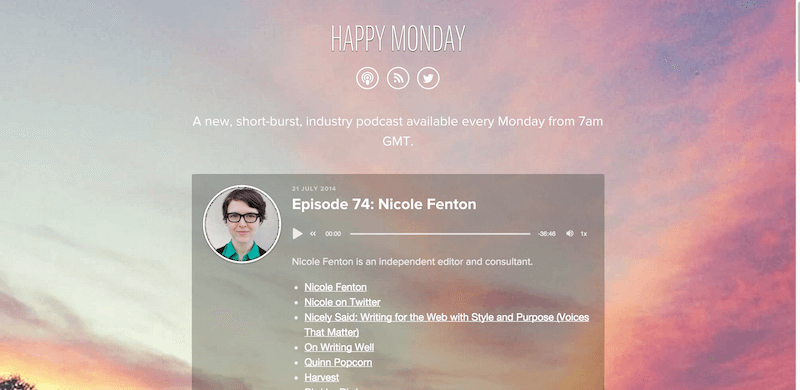 With 70+ episodes, Happy Monday provides a laid back experience for listening to interesting podcasts about everything design, business, and the latest happenings in industry.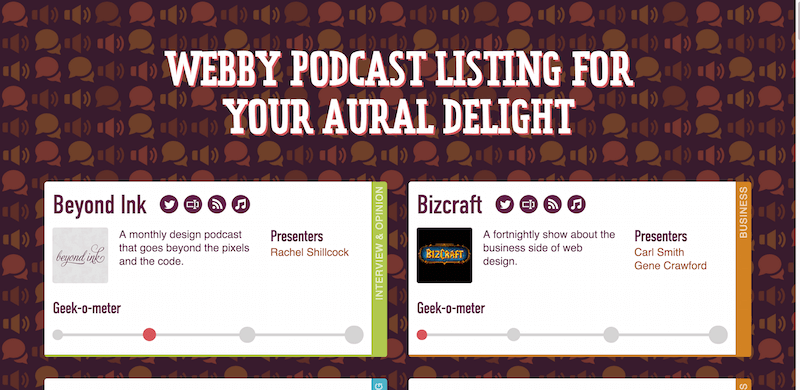 Here's a bit of inception for you. Webby Podcasts is a roundup of some of the most popular podcasts for geeks, including designers. It's nice to have them sorted out like this, since we can always return back to the page and see what the fancy to listen to today.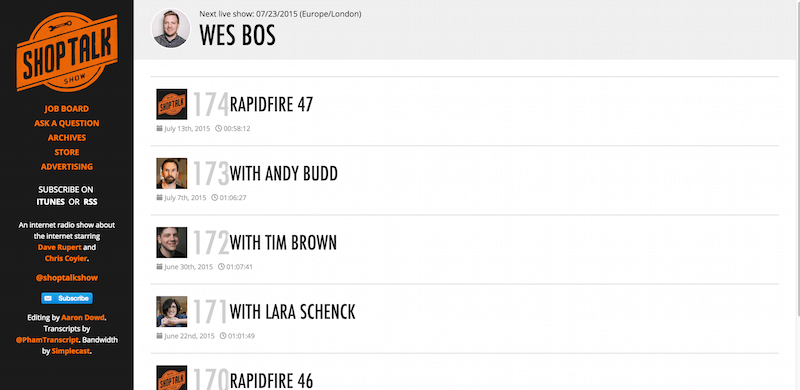 The last on our list is ShopTalk, a podcast hosted by Dave Rupert and Chris Coyier — both are influential minds in the web design community, and so have a lot of experience to take with them whenever they host a new podcast. There's a total of 170+ podcasts available.