Greeted with a broken video icon when you're transferring your GoPro video or viewing it on your computer? You may be tempted to get rid of the file as it's deemed useless, but don't do that just yet.
Did you know that you can repair corrupted GoPro videos in just a few steps? We'll show you how to fix corrupted video files, including the ones GoPro makes, using a remarkable software called Restore.Media.
But before we start with the guide, let's first define how a GoPro video file can actually get damaged.
Why Do GoPro Video Files Get Corrupted?
GoPro cameras are tiny, yet highly advanced gadgets used to shoot high-res videos in the most extreme conditions. The brand became popular around the world since GoPro cameras used to be considered the best action cameras that you can bring along to record videos in the conditions where regular cameras would fail.
However, video files recorded with GoPro cameras have quite a common extension – MP4 and are prone to the same issues as all MP4 video files shot on any other camera. Such video files can get corrupted for several reasons:
• Physical Damage. It's not uncommon to drop your GoPro camera from a high altitude, especially if it's affixed to a drone, or as you're riding on a mountain bike, or shooting a video while skydiving. Sometimes the device can handle a bump, but sometimes not, and the camera gets smashed. If this happens while the camera is still recording, the video may get damaged.
• Dead Battery. This one is probably the most common issue – your GoPro's battery died while you were recording a video. This may happen if you miss charging the battery before going to a long video recording session.
• Improperly Ejected SD Card / USB Cable. You were in a hurry or didn't pay attention and accidentally ejected the SD card or USB cable out while transferring your GoPro video files to the computer. This can result in the corruption of your GoPro video files. Be sure to always wait a few seconds for the notification that says "safe to remove" before taking the card out.
• Low-quality SD card. Not all SD cards can handle high-res video streams produced by the GoPro cameras. To avoid any issues with your footage, make sure to use the only GoPro certified SD cards.
But why do video files actually get corrupted? What's common in all the cases described above? The answer is – interrupted recording. When shooting a video, all GoPro cameras handle video metadata and indices in their internal memory. When you stop the record properly (by pressing an appropriate button on the GoPro camera), the metadata is saved at the end of the MP4 file. But if the camera loses power unexpectedly, it may fail to save the metadata into your recorded footage. As a result, you have a corrupted video file that can't be played in media players. The same issue may occur when transferring video files from your GoPro camera (or SD card) to the computer.
How to Repair Corrupted GoPro Video
In this guide, we'll discover two actionable methods that can help you repair corrupted GoPro video files. Check them out below:
The GoPro SOS function
Every GoPro camera has an in-built SOS function, which detects corrupted video files on the SD card and repairs them automatically. This feature has quite basic functionality, especially in the earliest GoPro models. Still, the first step you should take is to try to fix your damaged video file with this feature. For this, power off your GoPro and take the micro SD card with the corrupted video on it out of the camera. Then put the SD card back and power your GoPro up. Wait for a few minutes to let the camera find the broken video. If you see a Band-aid or a Bicycle icon on the screen, then your GoPro managed to identify the damaged file.
Now, press any button and your GoPro will try to repair the corrupted video by recovering its metadata and indices. This can take anywhere between 10 to 20 minutes, depending on how big the video file is. Wait for the process to complete. Once fixed, you should be able to play the video in any media player.
There are cases, however, when the SOS feature is not powerful enough to repair corrupted GoPro video files. If this is your case, proceed with the following option:
Repair GoPro Videos with Restore.Media
Restore.Media is a robust media recovery service that allows you to repair corrupted video and audio files shot on virtually any camera/device, including all GoPro models.
You can either upload your video and try to fix it automatically with their online app or request manual processing of your footage that needs extra attention. This particular option makes the service popular among video studios, videographers, vloggers and journalists, since Restore.Media's engineers are often able to recover even the most severely damaged video files, where all other tools fail.
Here is how you should start:
Step 1
Sign up on the Restore.Media website for free.
Step 2
Follow the instructions. Please note that you will be asked to upload a reference video. This is a valid video recorded with the same GoPro camera and settings as the damaged one. A reference video is needed to serve as a sample so that the app can repair missing metadata/indices in your corrupted GoPro video.
Step 3
Wait until the app fixes the file. When completed, you will be able to preview and download the recovered GoPro video file.
If the online tool failed to repair the video or if you're not satisfied with the results, then you can contact Restore.Media engineers to repair the video manually.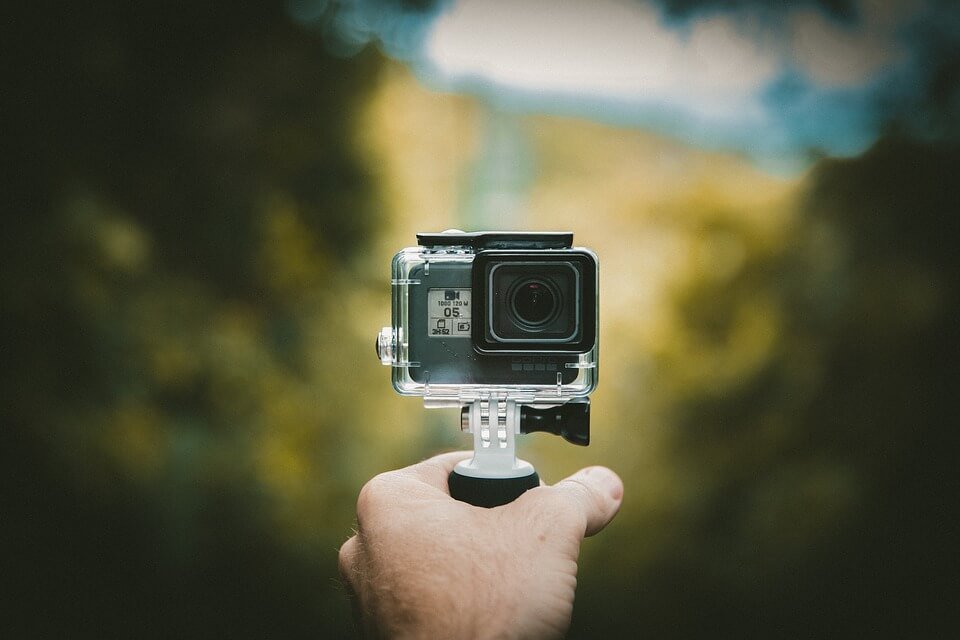 Hopefully, your next GoPro video sessions won't ever be screwed up by any accidents. But keep in mind, if you've got a corrupted GoPro video file on your hands – don't panic. There are ways to repair your footage so that you don't have to record it again.