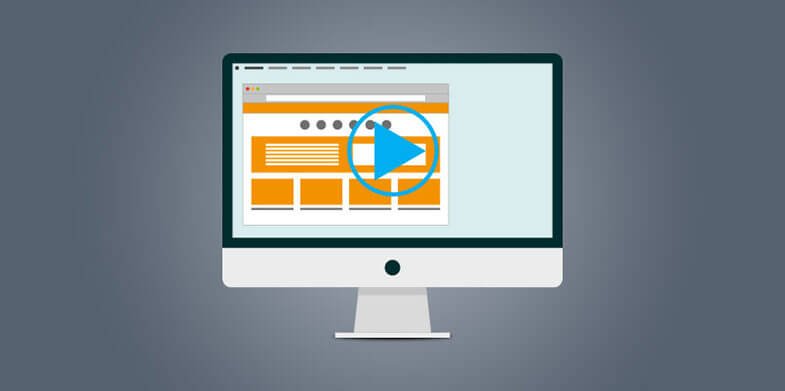 Videos have become an integral part of our lives which is why screencast tools have become immensely popular in our modern times. Screencast tools are software applications with capabilities to capture and record any activity happening on a computer screen. Screen recording tools are quite useful for professional bloggers, educators and business owners.
Modern businesses use videos for a variety of purposes, such as for marketing, training or business presentations. Using screencast tools, content marketers and business owners can easily create a decent product video and upload it on a website or video sharing platforms as well as share over Facebook or Twitter. Screencast tools also allow social media users and casual bloggers to create a range of videos and screencasts and embed them in their posts. Moreover, professional bloggers and educators can also use screencast tools to create instructional training videos. Screen cast tools are quite useful for gaming enthusiasts as it allows them to record the computer screen while playing a game and upload their own gaming video on YouTube or share over Facebook.
Today, we have a range of web-based screen cast tools and other screen recording and video editing software applications which come packed with modern features. These applications provide excellent features, such as recording live demonstrations of software products, webcam recording, webinar recording, multiple social sharing and uploading options and more. One can easily create gaming videos, blog tutorials, business presentations, slideshows and more using a modern screencast application. So, here I am presenting a list of 9 screencast tools which allow capturing images and recording videos of computer screen easily.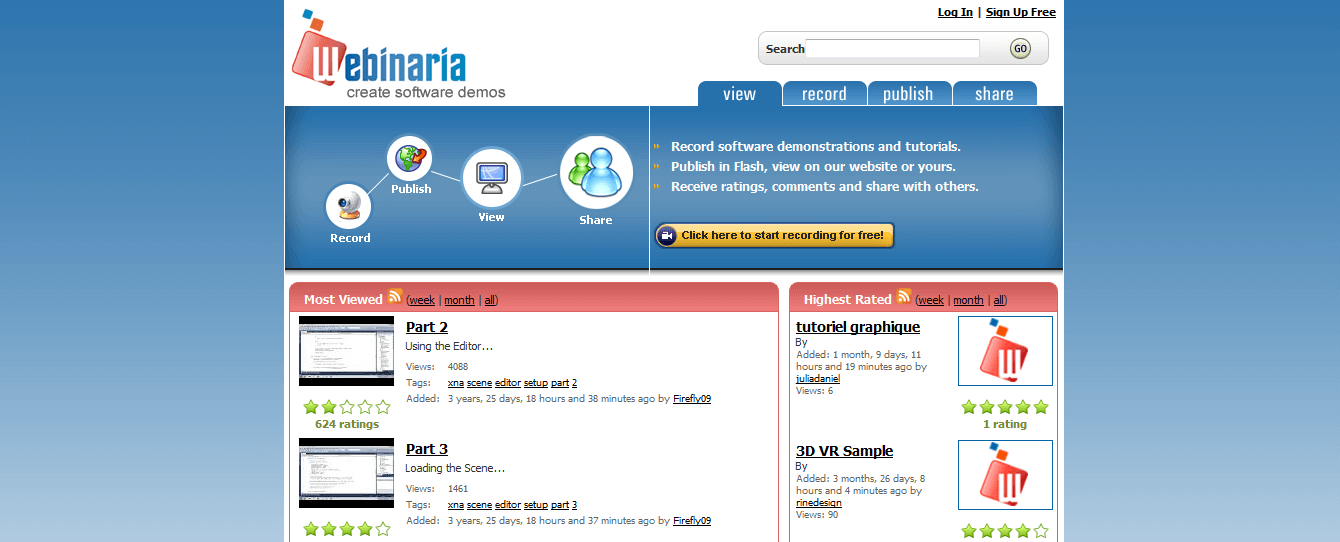 Webinaria is a powerful tool to record simulations for the various functions of a software application at work. Pre-recorded videos showing demonstrations of software applications can be used for creating product videos and for designing tutorials. Webinaria is also helpful for developing screen casts for marketing/business presentations, sales plan demonstrations, corporate training videos for software products and more. The tool also offers features for publishing screencasts on websites, sharing screencasts over social media and receiving feedback.
Screencast.com is a suite of screen capture and screen recording software tools for personal and professional usage. The tool enables students and business professionals to create and share screencasts, video tutorials, images, documents and other digital content. It also provides hosting solutions with features for creating password-protected private/public folders. One can also host videos in various formats (Flash, WMV, QuickTime, etc.) and embed videos /images in to blogs and websites.
3) WebScreenR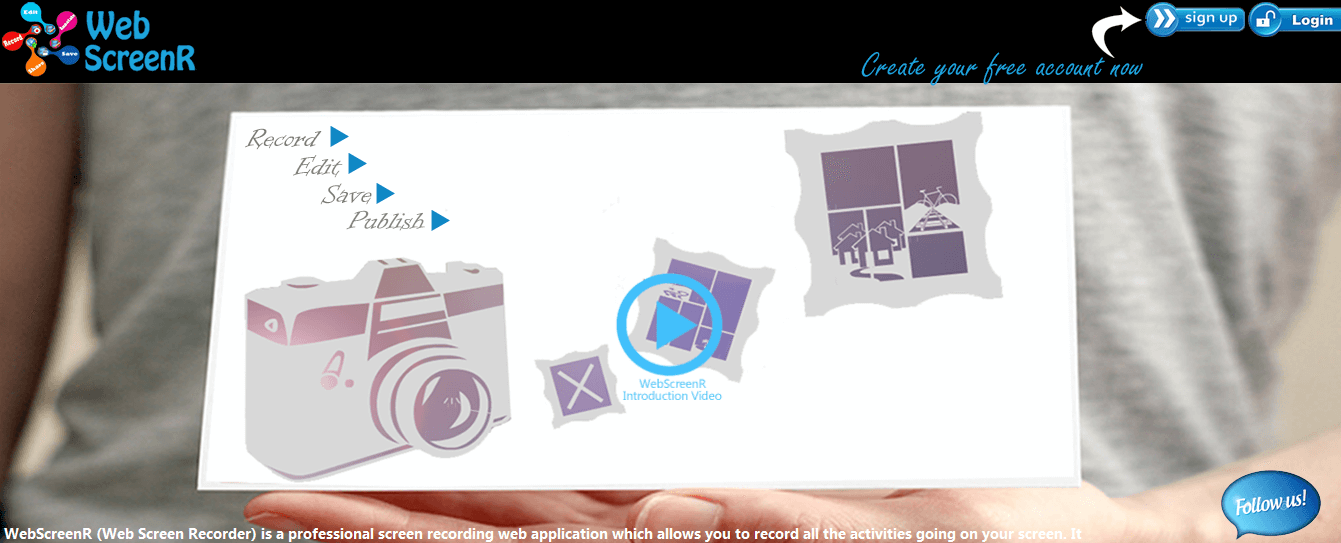 WebScreenR is a web-based screen recording application which allows capturing operations on a computer screen. It enables recording video of any computer operation in action on a screen with sound and allows editing videos using logos, images, annotations and more. WebScreenR is used in a variety of contexts, such as creating instructional training videos, recording webcam/webinar videos, publishing videos to YouTube and Facebook and more.
FlashBack Express is a free screen recording application with modern features. The application records activities on the screen with sound (microphone/PC speakers) which makes it suitable for recording commentaries, movies and online events. It also provides some other great features for webcam recording, scheduled recordings, movie editing, video embedding in webpages, YouTube publishing, link sharing and adding textboxes.
Screen-O-Matic is a robust solution for creating and sharing screen recordings. The application is suitable for creating tutorials, webcam recordings, scripted recordings and corporate presentations. One can publish video files on YouTube, upload screencasts to Dropbox or Google Drive as well as upload on a hosted custom website. Moreover, Screen-O-Matic provides editing tools, draw and zoom functions and features to schedule recordings by setting time limits.
Freeseer is a screencast software application for recording live conferences and online presentations. The tool is widely used for capturing presentations, live demonstrations, training materials, video lectures, live talks and more. Freeseer can be used by instructors, professional bloggers, conference staff and presenters. Recordings captured using Freeseer are available for checking out on fosslc.org.
Ezvid is a powerful screen recording and video editing online application. The software application features a built-in video editor which offers capabilities, such as split recording, text insertion and slideshow creation. The application is packed with modern features, such as speed control, voice recording, game recording and more. Moreover, Ezvid offers features for uploading videos on YouTube.
Tiny Take is a free screen capturing and recording tool supporting Microsoft Windows and Apple OSX platform.  The tool allows recording videos and capturing screenshots of operations performed on a computer screen. One can publish or share shareable links of screencasts on websites or social media accounts. Tiny Take also offers other great features, such as annotation and editing, webcam recording, zooming, cloud storage features and more.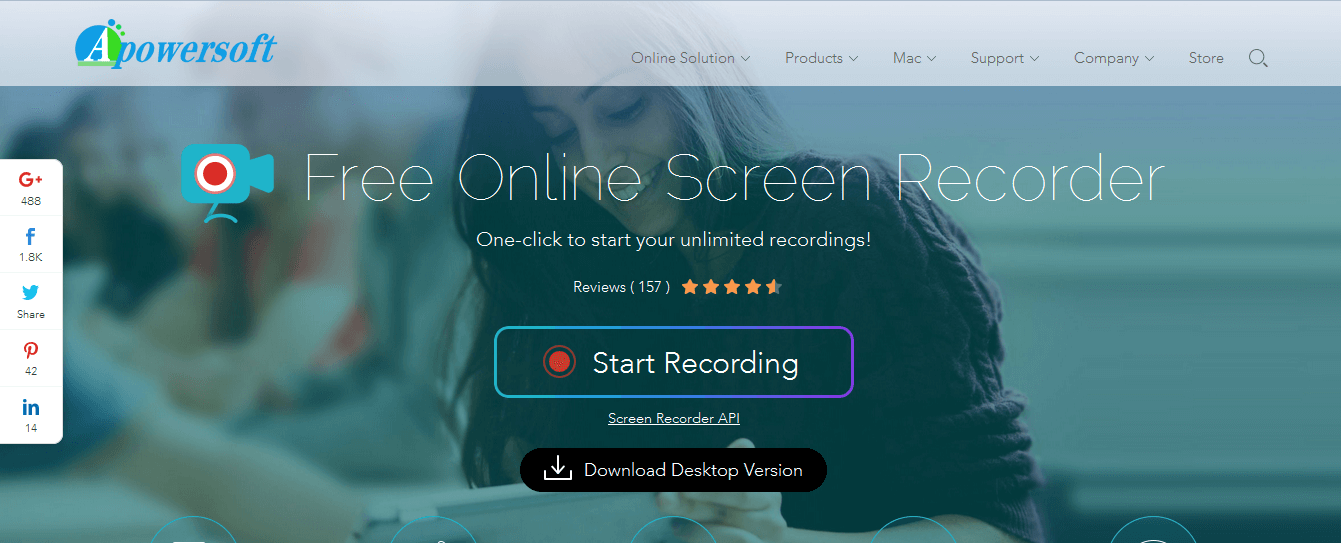 Apowersoft is a free and web-based, computer screen capturing and video recording tool. The tool provides a range of smart features, such as webcam and audio recording, editing features and multiple file upload options, such as cloud, local disk or YouTube. Apowersoft is a robust online tool for recording webinars, Skype videos, software product demonstration and more.
Conclusion:
With that we have come to the end of our list of 9 Screencast tools. I hope the list will prove to be useful for professional bloggers, content marketers, educators and other casual social media users. If readers want to add some more names to the list, then they can do so by mentioning the links to other screen recording software tools in the comments section. Thank you.