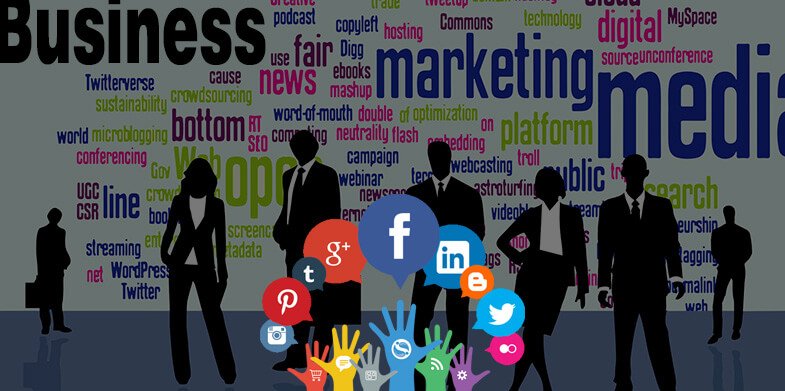 Think about this, it was only about 20 some years ago that an average person was starting to become linked to the web. Before that, the web was used mostly for academia and different government agencies. Prior to that, it was reserved for the United States government. Today, we not only have the web, but we have this thing called social media, that has grown extremely fast over the last 10 years.
Social Media
The term "social media" refers to a medium where information and ideas are exchanged on a global platform. It can also been broken down to get a deeper meaning:
"social" means that there's a sharing of ideas, images, and opinions.
"media" is a collective communications outlet where information is stored or delivered.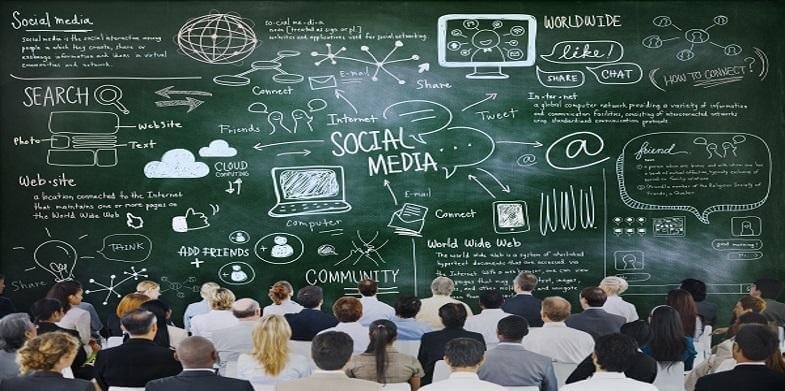 In social media, the social refers to the services, places and tools that allow people to come together for social interactions. Social media allows people to express themselves and find other people with similar ideals and thoughts. By offering people this ability, they don't only have the capability to share opinions, ideas, and other content, but gain fame, and increase their influence.
The theories on how to get your ideas spread across the internet has evolved immensely and will continue to do so as social media evolves. Simultaneously, any information or news that would generally take days or weeks to reach the other side of the world can now take place in seconds. The ease of communication across the world has never been easier than it is now.
Throughout history, many governments have held on their power by simply controlling information and spreading ideas. Due to social media, governments cannot function in this manner any longer, because the technology accessibility to an individual is so readily available. Virtually anybody with some training or education on the matter can become a good point of contacts for communication of information.

Delivery of News, Expression of Opinions, Sharing of Idea
The idea of content, or news going viral now cannot be fully blocked by any business or person. As long as an individual is able to link to the web and express his or her views about an idea or situation, the information that person shares, will quickly reach others all over the world. Websites or social media platforms such as Facebook, YouTube, Twitter, and Instagram let people share their ideas not only on the news, but on services and products as well.
Needless to say, the social media evolution has changed the manner society works forever. By sharing of any idea, communication of any news, or availability of a service or product users can become an instant authority figure if their content is good enough.
However, society is on the edge today, as things such as gun violence with police have broken out and radicalist have used these social media platforms to help drive their organizations.
Individuals from one part of this world are no longer capable of saying that they'll never see an individual or communicate with somebody from another part of the world in their lifetime. No longer will individuals be held back from sharing their ideas, if they actually wish to share it. There are no longer any bars on expressing yourself or your opinions with people who are similar to you. As long as people continue to express their views, share their art or music, or just say hello, social media will continue to be the easiest way to communicate these things.
Moreover, social media is not only helpful for individuals, but can also be excellent for businesses. Let's have a look at the role social media plays for businesses today.
The range of social media platforms today such as Facebook, Twitter, Google Plus, YouTube, etc. can be overpowering to navigate.
Prior to just using social media for networking, you need to decide what you actually want it to do for your business. Social media frequently plays a role in marketing your business, but can offer much more than that. Social media can develop leads from new clients and help you serve your existing customer base better, if they have expressed an opinion on your product or service.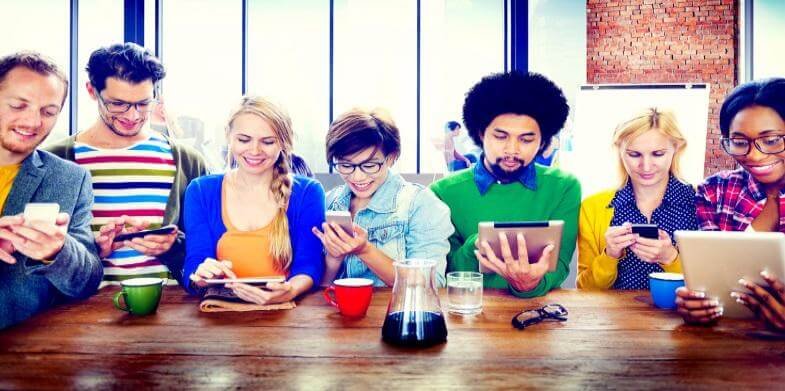 Marketing
Social media offers ample opportunities for advertising services and products. If you post too many advertisements, your audience might stop following you as they are continually inundated with these things.
Rather than hitting the customers over their head with advertising, offer tips on how to utilize your products or services or present industry information . For example, if you are a clothing retailer, write a blog on how to design a business's casual look. Offer your clients a reason to read by creating some sort of value.
Real-time Updates
In addition to marketing, social media lets you communicate quickly with your audience. For example, food vending trucks use Twitter to converse where they're going to be on that day and at what time, together with last-minute scheduling changes, if any. You can have last-minute sales or let your clients know you have run out of a popular product. Consider offering other news your customers may find appropriate; if you find a traffic jam on your way home, then Tweet it to all your followers utilizing Twitter to warn other people to avoid that area. Of course don't do it until you get home.
Social media has continued to evolve over the years from a pure communication tool, to sharing ideas and now a way for businesses to promote themselves. Add value for your customers and they will come.

Thermometer
Social media allows your clients to let you know what they like or dislike about your service or product. Invite them to post reviews and remember to thank them for their business. If you receive a negative response, say sorry and post a brief reply to ensure the customer that you are going to improve. Ask your clients what they think about potential business ideas, possibly avoiding prospective flops or missteps.
Building Relationships
Social media can easily help build relationships between your business and your clients. Your clients can comment on posts or let you know how to create a more meaningful experience with your brand. For example, a pet's food store owner may post about their own pets and also post pictures of customers with their pets. It can help build up your business in a community, boosting the chances of repeat business.
As more and more social media channels come to marketing, it is important for your business to stay on top of things and continue to monitor/praise your customers for their business.