Technology won't replace you!
Have you ever been afraid that, at some point, a robot will be invented that will be able to do your job better and cheaper than you can? Think about this: not so long ago, job titles like 'app developer', 'social media manager', and 'Uber drivers' were unheard of. This is proof that as long as the technology is advancing, people will be needed to apply themselves in one way or another.
Improvements in technology have a significant impact on our lifestyles. It influences our habits and it changes the way we communicate, shop, do business, and fulfill our daily duty. Technology allows people to become celebrities or influencers without auditions and agents. Back in the day, when people wanted to express their views, they had to write a letter to a newspaper or magazine. Now they can simply update their Facebook status or send out a tweet.
The advancements in technology brought about the need for people with very pertinent skill sets. The problem is that obtaining these skills are sometimes too modern to be included in degree curriculums. Companies that are hiring people like these have to look at results these people achieved for other companies, rather than an academic career.
Technology and public administration sectors
In the public administration sector, there are many jobs that came into existence because of the advancement of technology. The field of administrative services and non-profit organizations aim to form and manage public service agencies. As someone that is tech-savvy, you may find you can build a career at every level of government.
The public administration sector mainly addresses issues that define the public agenda. These issues are related to global warming, ensuring the supply of food and water to underdeveloped countries, fighting terrorism, guiding urban expansion, and providing quality education and healthcare to impoverished children.
New jobs exist because technology improved
Cloud computing specialists help organizations to be active online but in a safe capacity. Cloud computing involves Infrastructure as a Service (IaaS), Platform as a Service (PaaS), and Software as a Service (SaaS). Cloud computing specialists are often the ones behind hosted desktop services and network management.
One of the primary activities of the public administration sector is collecting data. The expansion of technology made big data analytics, the examining of large and varied data sets, possible. A big data analyst uncovers patterns and trends from data, and then communicate this information to public administration departments so they are able to make informed decisions.
Social media managers in the public administration setup primarily a communication with the public on behalf of agencies and departments. In some cases, it is important to keep community members in the loop and up to date on agency matters and planned strategies.
App developers are sometimes necessary when public service administration projects take place across different departments and managerial levels. Agencies may then require a platform where they can submit information or updates. App developers can also develop applications that public administration offices can use to interact with the public, government, or other role players that work in public administration.
There are many other miscellaneous jobs that came recently came into existence. Drone operators can work in counter-terrorism and land surveillance. Millennial generation experts can provide the administration sector with information on changes in the workforce and community. User experience designers can ensure that users have pleasant and easy interaction with websites and apps of administrative agencies and non-profit organizations.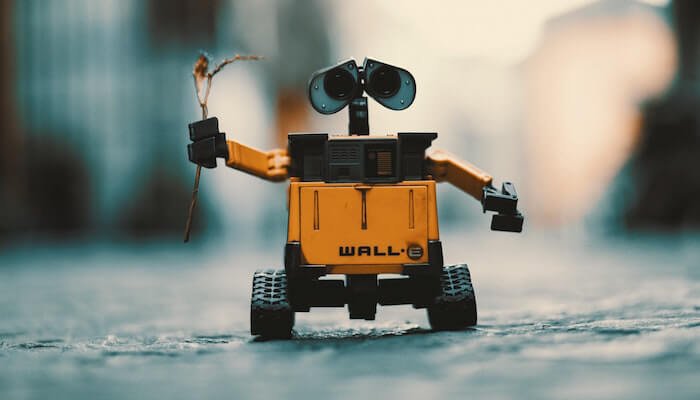 Why the public administration sector?
Public administration offices don't function in isolation and technological changes can have a significant influence on public administration agencies. If you have a modern skillset, building a career in the nonprofit industry becomes an attractive option. There are various MPA programs available that you can complete online to complement your modern job title.
Administrative agencies provide society with valuable services that improve the quality of living of every single community member. Optimal-functioning agencies and non-profit organizations play an integral part in a growing economy. Working in these environments can be incredibly rewarding and fulfilling.