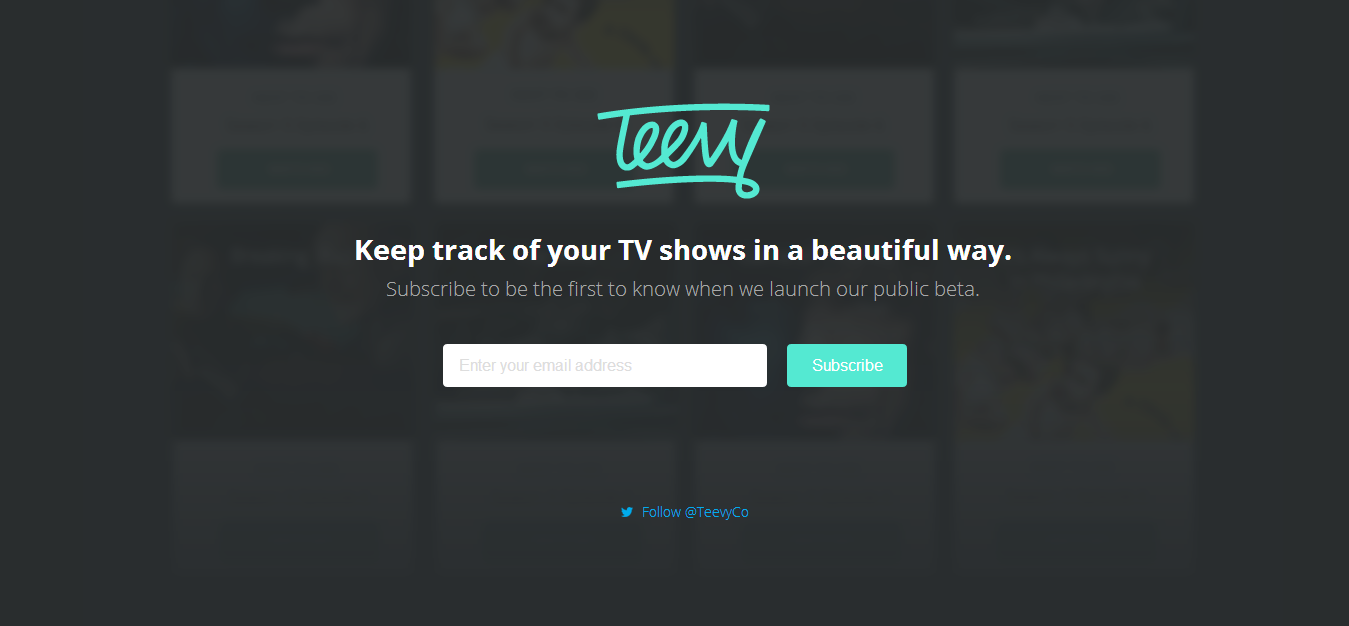 Teevy has just entered the startup world as a beta product that's looking to open up for invites some time soon. Teevy is going to be a platform for keeping a track of your TV shows – you could say that it's going to be like a calendar for the shows that you watch. I'm guessing that the chances of it coming out before the next season of Game of Thrones is quite slim..but hope is everything!
There is literally no info available as of now. I'm thinking what the business module is going to be like, and if the app will ever go 'big' and team up with some of the biggest publishers online to help spread the word about TV shows that you can watch online through a subscription. It's only an idea, but I'm eager to know!
I'll be tweeting this out to the official Teevy Twitter account and maybe we can get someone from the team to jump right into the discussion and gives us some answers.
I hope that a mobile application is in plans, as it would be really great to have a calendar app for TV shows right on my phone, there have been countless times I have forgotten to watch a TV show. Though, I'm not a huge fan of TV, and that is probably part of the cause.