If we say that "SEO" is currently the buzzword of the online world, you'll totally agree with us on that. Especially if you are familiar with the online pattern and how the internet market works, you already know what and why is SEO important to every business and every organization out there. Currently, the businesses (whether small or big) are literally fighting an SEO war just to rank high on the search engines. 
It's simple math! You rank high, your visibility increases, and your customers increase. That's the whole game of SEO, and that's exactly what people are running after at the moment. Now, if you have a business and if you have a website under your company's name, that's great! But without search engine optimization of that website of yours, your online presence is just like a local outlet without any logo or signage. It's meaningless! Especially if you want to grow your business and your online visibility, SEO should be on your fingertips. 
Internet marketing revolves around SEO. Read any Australian internet marketing blog or any piece on online marketing, and you'll see that all of that blog revolves around one and only one thing and that's "SEO". 
What Is SEO?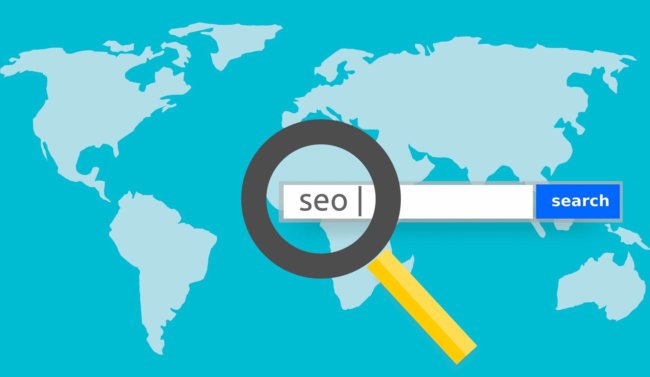 Not an internet expert? No problem! We are here to cover SEO for you, and we will tell you all about it that you must know. 
SEO short for "Search engine optimization" is a process that's necessary for all the sites and all the blogs out there. This process makes it easier for the users to find a webpage, crawl, and surf on it and on top of everything, SEO helps in easy categorization. There are thousands of other companies just like yours on the internet, and SEO is the only thing that helps you get a distinction. You want more customers for your online presence, and that's only possible if you rank high in the SERPS. 
Let's take it this way. You do know that when your business steps on the internet, you need to advertise it, right? Without advertising, there's no point of struggling online or even having a website in the first place. You might be selling the best products, you might have the best services possible in town, but if you don't juggle with advertising campaigns and marketing strategies, no one will ever know that you do "exist". Now, this is where SEO comes in handy. SEO is basically a way of advertising your online presence for free. It's an opportunity that has become the need of the hour for every business. 
How SEO Plays An Important Role In Digital Marketing? 
Still confused? We've got you covered! Here are some of the ways that explain how SEO plays an important role in digital marketing;
1- Increased Traffic 
Whether you have just started blogging or if you just recently opened up your own eCommerce store, you need traffic for that, and that's an understood fact. On the other hand, having a blog and a store isn't enough to drive traffic on it. You can't just sit back hands-on hands, expecting people to come to you themselves. You need proper marketing, and that's where SEO comes in handy. With some great SEO strategies, you can get the traffic you've always wanted. If you've got the top position on the search engine, it means that you have a prime online real estate and that's a golden ticket for someone who wants increased traffic. 
2- Cost Effectivity
If you compare SEO with other marketing methods, you'll see that SEO is way cheaper, and it's the most cost-effective way to advertise your presence. SEO is all about targeting those people who will actually buy your products/services and are interested in it. The more defined your target market is, the better it will be for your SEO strategy. 
3- Increased Brand Awareness 
It's very obvious that if your website or blog ranks high on the search engine, you'll witness a massive increase in the number of impressions and views on your site. Or in other words, your site will become more visible, and as said earlier, the more visible your site is, the more customers will come to you, and ultimately your revenue will increase. Also, ranking high for your targeted keywords means that people will start linking those keywords with your brand with time. Hence you get to earn the benefit of increased brand awareness, and this is a top priority for every business right now. 
Conclusion
We hope that by now, you know how SEO works and why is it so important in internet marketing. It's the core of the internet and of every single online business right now, so without wasting any more time just start working on your SEO strategies. Hire an agency or work on the SEO of your site yourself but just do something that can help you rank high on the search engines real quick. You won't witness overnight results, but we assure you that with the passage of time, you will witness some of the best and the marvellous results if you stay consistent with your efforts! SEO isn't like drums, and you should know that not everyone can do it. You need to be an expert with years of experience and extensive knowledge of SEO and Google's search engines to come up with winning strategies. So, first, gain some knowledge, have some experience, and then work on your site's SEO.